Delhi Chief Minister Arvind Kejriwal on Friday said the Aam Aadmi Party is committed to the opposition's Indian National Developmental Inclusive Alliance (INDIA) and will not break away from it.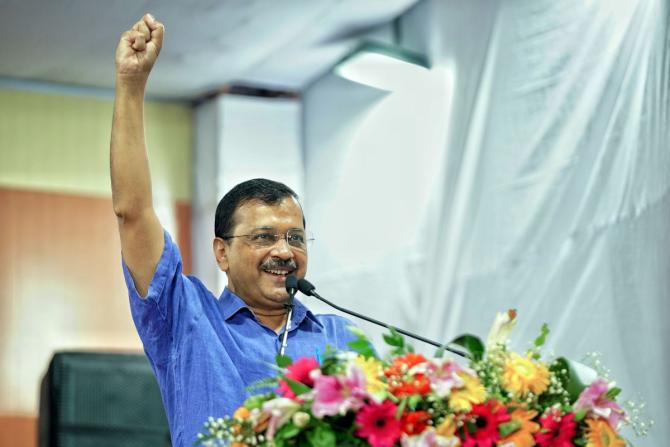 His comments assume significance against the backdrop of the Congress' Punjab unit accusing the Aam Aadmi Party government in the state of indulging in political vendetta following the arrest of Congress MLA Sukhpal Singh Khaira in connection with a 2015 drug trafficking case.
The AAP has, however, rejected the allegation saying the action against the Bholath legislator was taken according to the law.
At a press conference in New Delhi on Friday, Kejriwal, who is the national convener of the AAP, was asked about the future of the INDIA following the arrest of the Congress legislator in Punjab.
"The AAP is committed towards the INDIA. We will not break away from the alliance. We are committed to fulfilling the dharma of the alliance," he said.
About the case, Kejriwal said, "I have heard about it but I don't have details. You will have to talk to the Punjab Police."
"The Bhagwant Mann government is committed to ending the drug menace in the state since it has destroyed the youth. Be it an influential person or a small-time person, no one will be spared. I am not commenting on any particular incident since the details are not with me," he said.
Asked about the opposition INDIA alliance not projecting a prime ministerial candidate yet, Kejriwal said, "We have to prepare a system so that the 140 crore people of India feel they are prime minister. We have to empower people and not one person."
The Punjab Congress has already opposed any alliance with the ruling AAP in the state for the 2024 general elections.