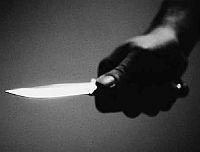 Prime accused involved in the murder of Ajmera Group chairman Jayant Ajmera's wife Chetna and the theft Rs 1.50 crore from her residence, has been arrested from his hideout in Rajasthan, taking the total number of arrests in the case to six.
Ending the 10-month trail, the investigators apprehended the main accused Ashok Purohit from his hideout in Rajsamand district in Rajasthan on Thursday, Joint Police Commissioner (Crime) Himanshu Roy said.
"Purohit was on Friday produced before a local court, which remanded him in police custody till March 28," he added.

A chisel, a few watches, cash of Rs 3 lakh were among the various things recovered from Purohit, who had changed several locations in Madhya Pradesh, Uttar Pradesh, Rajasthan, Maharashtra and Delhi to evade the arrest.
"Purohit has also managed to get an election card and ration card in a fake name Rahul Joshi during his stay in UP. While he was in UP, he befriended a 16-year-old girl. Under the pretext of marrying her, he took her away from her home," said another police officer

Sensing that police were behind him, Purohit had moved to Rajsamand sometime back, but the investigators managed to track him down, Roy said adding that the girl was rescued from his custody.
Chetna Ajmera (51), was found dead with her throat slit at the couple's home on the first floor of Vaishali Apartments in Ghatkopar (E), on May 7 last year. Diamond jewellery worth Rs 1.5 crore was found missing from a cupboard in the flat.
Purohit was involved in the conspiracy and the execution of the murder with three other arrested accused -- Mahendra Singh Rathod, Shamlal Soni and Hemant Menaria.
During the probe, the city crime branch had also arrested two bar managers Raju Pandit (33) and Nilesh Mandal (38) working in Sheetal Beer Bar at Grant Road area in south Mumbai for aiding and helping Purohit flee Mumbai a few months ago.
Earlier attempts by the Police to nab Purohit at the bar failed as the two managers of the pub had tipped him that the cops were looking for him.