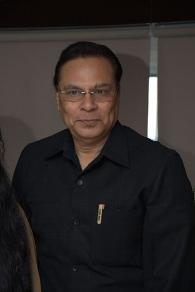 Seven time Bharatiya Janata Party Member of Parliament and L K Advani loyalist Harin Pathak, who has been denied a Lok Sabha ticket, on Sunday flayed the party's decision and said he would consult his supporters before taking the next step.
Pathak, who represents the Ahmedabad East seat, was denied a ticket from his constituency after the BJP replaced him with actor Paresh Rawal.
"The activities that have taken place in the party in the last three months have hurt party workers. The party has been inducting Congress' third grade turncoats, who have noisily
criticised the party earlier, and they are felicitated here," Pathak said.
"I do not understand the need for this when Narendra Modi has a personality and when he is so popular," he said.
"Party workers from Kutch to Valsad in Gujarat are hurt and distressed as they feel that real workers, who have given their life for the party, are being ignored," he said.
"I am deeply hurt. Hundreds of my party workers are coming to me on the issue. In the next three days, I will consult my workers before deciding the future course of action," said Pathak, a prominent Brahmin leader.
He further said that he spoke to party veteran L K Advani and Leader of Opposition in Lok Sabha Sushma Swaraj on Saturday, when they called up to enquire about his ticket.
"We cannot imagine the functioning of Parliament without stalwarts like Advanji and Sushmaji," he said.
"I will consult senior leaders before taking a final decision," the leader said.
Asked if he believed that Modi has become bigger than the party, he said, "Nobody is bigger than the party, the party is big and the party worker is bigger than the party as he makes it."
"This is the decision of the party's parliamentary board," Pathak said when questioned if Modi was responsible for him being denied a ticket.
Pathak, a former minister in the Atal Bihari Vajpayee government, had won the first Lok Sabha election in 1989, when the BJP had a marginal presence in Gujarat.
Image: Harin Pathak ' Photograph Courtesy: Wikimedia Commons