The upcoming Parliament session on September 18 is likely to begin in the old building and shift to the new structure the next day, officials said on Wednesday.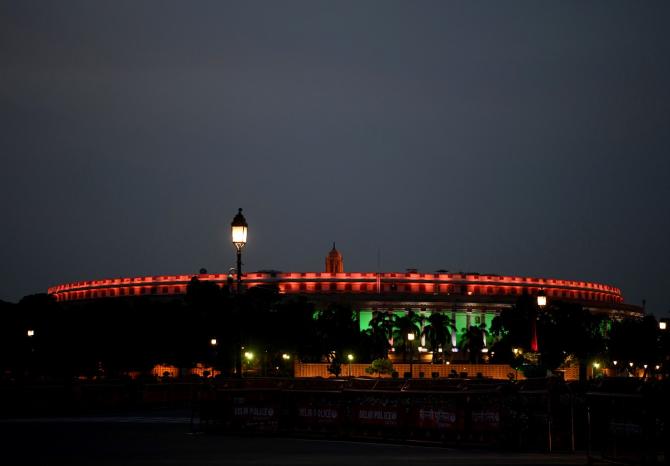 According to officials, the shift to the new Parliament building will coincide with Ganesh Chaturthi, considered auspicious to make new beginnings.
The 10-day long Ganesh festival begins on September 19.
They said the agenda for the week-long session of Parliament is expected to be finalised after the G20 Leaders' Summit from September 9-10.
The clarification comes amid Opposition protest over 'no clarity' on the agenda for the upcoming Parliament session.
The Congress had urged the Centre to maintain transparency and not keep the country in the dark over the agenda of the session.
In a letter to former Congress president Sonia Gandhi, Parliamentary Affairs Minister Pralhad Joshi said the central government has followed the relevant rules and procedures in convening the session of Parliament from September 18-22.
Joshi said there was no convention of consulting political parties before convening the session of Parliament.
Gandhi on Wednesday wrote to Prime Minister Narendra Modi to point out that no agenda was listed for the special session and to raise nine issues, including violence in Manipur and price rise, for discussion during it.