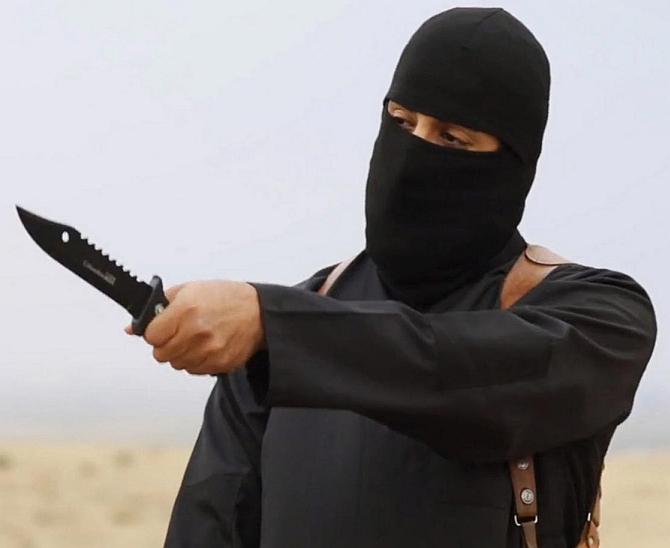 The last unnamed member of the so-called Islamic State 'Beatles' gang was on Tuesday identified as a 27-year-old from west London.
The gang named in reference to the English accents of the terrorist suspects was led by Mohammed Emwazi, dubbed Jihadi John and killed last year in a United States drone strike in Syria.
Sudanese-born El Shafee Elsheikh has emerged as the fourth member of the cell, which has been filmed killing and torturing western hostages in Islamic State held territory.
"We tried to handle this in a mild, considerate way, but before we could do anything he just left," said his father Rashid Sidahmed ElSheikh, a translator based in London.
According to western hostages who were later released, the so-called Beatles were allegedly responsible for beatings, waterboarding, mock executions and killings of a number of mainly western hostages.
El Sheikh was identified through a joint Washington Post and BuzzFeed News investigation.
His name was confirmed by a former US countert-errorism official and other people familiar with British nationals in Syria.
His family said he is still alive and living in Syria and remains in touch with some friends and family.
All four Britons who made up the Islamic State Beatles grew up in the same part of west London, but it is unclear whether they knew each other before they left for Syria.
All of them apparently joined Al Qaeda's branch in Syria before defecting to the Islamic State.
Besides Jihadi John, the others identified previously include 31-year-old Aine Davis, who is in custody in Turkey for suspected terrorism, and 32-year-old Alexe Kotey, a Londoner of Ghanaian and Greek-Cypriot background whose whereabouts are unknown.
Davis' wife, 27-year-old Amal el-Wahabi, became the first woman to be jailed for terrorism offences connected to Syria in 2014 after she was caught paying a smuggler to take 20,000 euros in cash to Turkey for her husband.