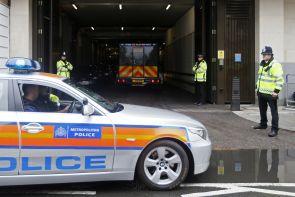 The British police have arrested a 15-year-old girl in east London on suspicion of committing a terror offence.
Officers from the Metropolitan Police Counter Terrorism Command arrested the teenager on allegations of preparation of terrorism under Section 5 of the Terrorism Act 2006, the Met police said.
The girl has been taken into custody for questioning at a central London police station.
The arrest comes even as it emerged that a Bangladeshi-origin family of 12 who went missing while on a trip to Dhaka have contacted United Kingdom relatives saying they are in war-torn Syria.
The Bedfordshire police said it had yet to confirm the information but enquiries were ongoing.
Reports indicate that the family's house in Luton, north of London, had been previously raided and a family member stopped at Heathrow airport the day before they departed.
The woman, believed to be 21-year-old Rajia Khanom, was stopped while the family was at the airport on April 9 because she was suspected of trying to travel to Syria.
However, she was not arrested, but a search then took place at the home of the missing grandparents, also thought to be the home of other family members.
On the day of the search, a Bedfordshire police spokesperson said the raid took place with a warrant under terrorism legislation.
The police said the family flew to Bangladesh on April 10 and flew back to Istanbul on May 11. They were due back at Heathrow three days later but failed to return.