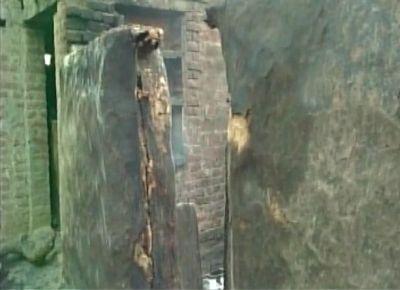 Most of the people who died had come to attend a marriage function.
At least ten people, including five children and three women, were burnt to death in a fire on Friday in a village in Bihar's Aurangabad district, police said.

"Ten people including five children and three women were burnt alive in Harinagar village under Daudnagar police station in Aurangabad," a district police official said.

According to police, three people sustained serious burn injuries in the fire mishap.

Villagers told police that the fire started at one Bhola Paswan's house, but soon spread to neighbouring houses of Baban Ram, Lalan Ram and Jata Paswan. "There was a marriage function at Jata Paswan's house and many guests had come. Most of the victims, therefore, are from his family," police said.

Daudnagar Sub Divisional Officer Rakesh Kumar said that injured have been admitted in the hospital for treatment. The district magistrate and superintendent of police are camping in the village.

The state government has announced a compensation of Rs 4 lakh to each of the victim.

Fire incidents are common during the summer months in rural Bihar, where people are vulnerable as most still live in thatched homes.

Officials said more than 400 cases of fire were reported in the state so far.