'If we had sent a few airplanes (into Tibet), we could have wiped the Chinese out.'
'And everything could have been different in the 1962 War.'
'They did not believe me there was no Chinese air force.'
'Can you imagine what would have happened if we had used the IAF at that time?'
'The Chinese would have never dared do anything down the line.'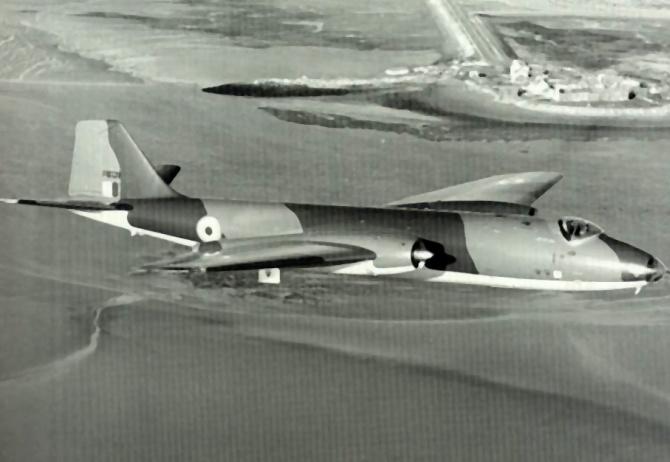 Wing Commander Jag Mohan ('Jaggi') Nath is the first of six officers to have been twice decorated with the Maha Vir Chakra, India's second highest war time military decoration.
He was awarded the MVC for his contributions in the India-China War of 1962 and the India-Pakistan War of 1965.
Wing Commander Nath was born in Layyah in undivided Punjab in 1930 into a family of doctors; he studied at the prestigious Government College in Lahore.
Soon after Partition, he joined the Royal Indian Air Force as a trainee; he was commissioned in the Indian Air Force in October 1950 and served till 1969, when he took voluntary retirement to join Air India.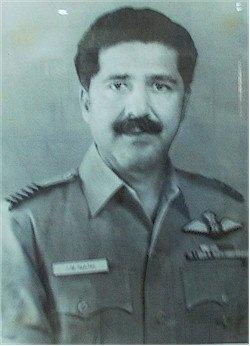 Wing Commander Jag Mohan 'Jaggi' Nath
In a letter to Air Chief Marshal Arup Raha in 2014, Wing Commander Nath spoke of his mentor, Marshal of the Air Force Arjan Singh: 'Like a father figure, he had always been concerned and caring. I owe my Bar to MVC (in 1965) strictly to him.'
'His personal allocation of all reconnaissance tasks, code naming me 'Professor', kept me safe and alive on all my missions.'
'I owe my happy times to him -- of the 11 years on Canberras, 8 years in 106 (Squadron) without a break only on (the) Canberra, his consistent appreciation gave the squadron a sense of achievement and kept my spirits sky high.'
Wing Commander 'Jaggi' Nath was awarded his first Maha Vir Chakra for his role in reconnaissance missions over Aksai Chin and Tibet, before and during the 1962 war.
The citation says: 'As Flight Commander of an Operational Squadron, Squadron Leader Jag Mohan Nath has fulfilled a number of hazardous operations tasks involving flying over difficult mountain terrain, both by day and by night, in adverse weather conditions and in complete disregard of his personal safety. He has displayed conspicuous gallantry, a very high sense of duty and a high degree of professional skill.'
His missions proved immensely useful to learn everything about the Chinese military build-up on the Tibetan plateau.
Unfortunately, the political leadership refused to believe the hard evidence gathered during his sorties or use them.
His conclusions were: China had NO Air Force worth its name on the Tibetan plateau in 1962.
The fate of the India-China War could have been totally different had India used its air force, but the government in Delhi chose to ignore this brave airman's findings.
The soon-to-be nonagenarian met long time Rediff.com Senior Contributor Claude Arpi at his modest flat in Juhu, north west Mumbai. Wing Commander Nath is still fired up by the events of 1962.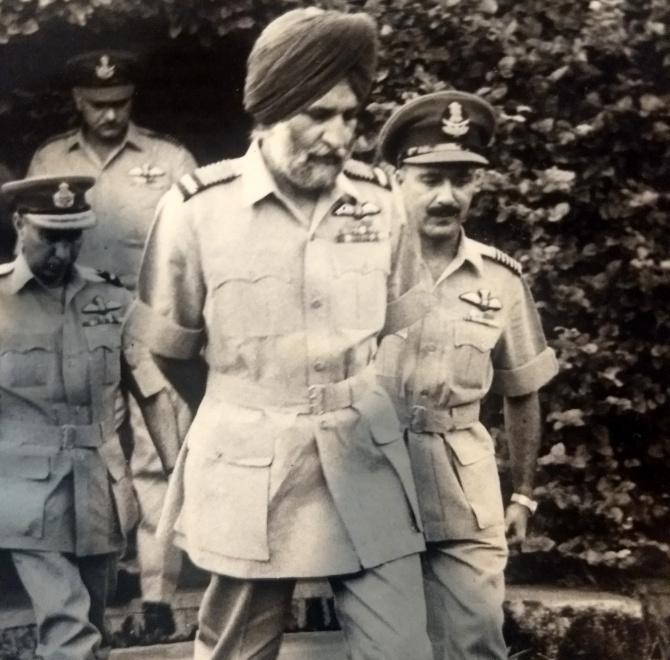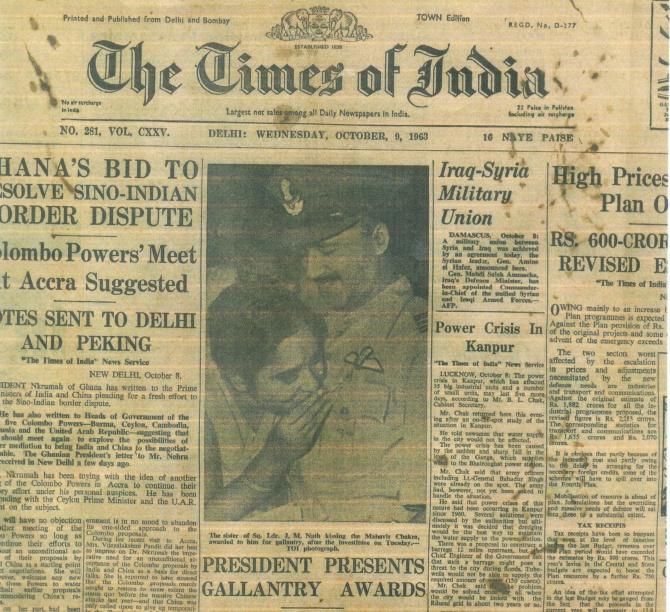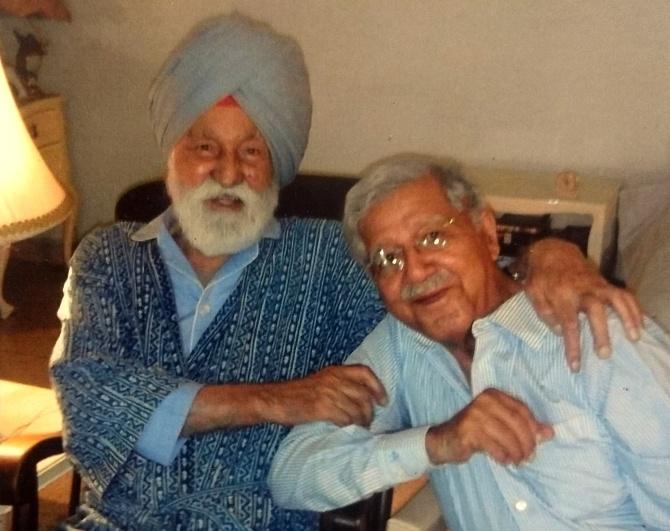 ---