'We are not yet out of the woods.'
'If India sees the South African or Brazilian type of mutations, our numbers will rapidly rise.'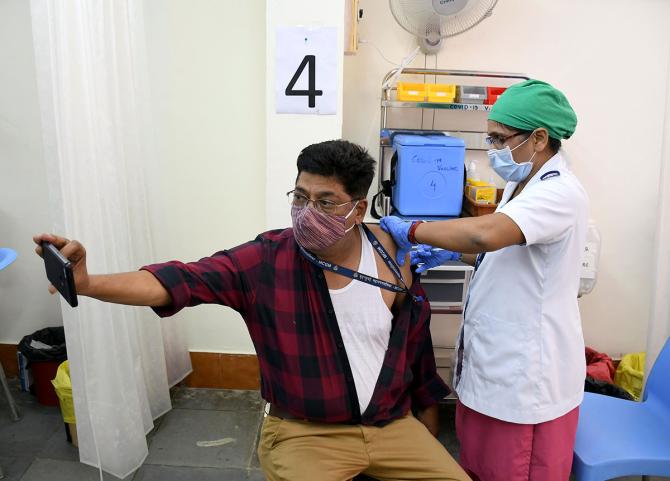 Vaccine efficacy needs to be rephrased, so that the discussion moves from what percentage will be protected against the Covid virus to what percentage will be protected from death or serious illness due to infection, says Dr Mehul Mehta, physician and chief medical officer at the Albright Stonebridge Group, Washington, DC.
Dr Mehta's work over the last 23 years has spanned over 33 countries, developing new hospitals, reforming healthcare delivery systems, building medical educational institutions and establishing research ecosystems and entities.
He has carried out this work through leadership positions at Harvard Medical International and at Mass General-Brigham Health International.
In his current position at ASG, he continues to be involved in supporting Covid vaccine development, combating vaccine hesitancy and fostering equitable vaccine distribution.
Through the pandemic, Mehta has also done his bit to counter the "pandemic of misinformation", through a regular Covid update with groups of around 50-100 participants in India, going back to April 2020 and now coming close to the 40th session under the aegis of his school (Cathedral and John Connon, Mumbai) and over 55 globally.
He's also done talks with the IIM-Ahmedabad, the Harvard Alumni Association in India, the US India Business Council, Young Presidents Organisations among others.
In an interview, Dr Mehta tells Anjuli Bhargava that picking up mutations before a spike in numbers is crucial and genomics is the future of medicine.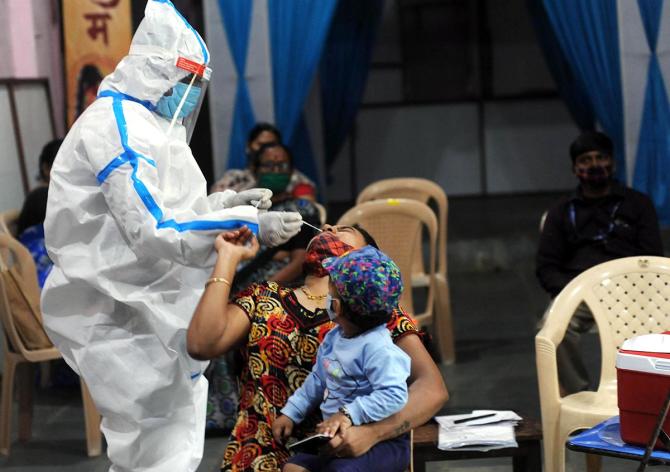 What could we have done differently to reduce infections and deaths?
The numbers in India were rising till September and then suddenly there has been a dramatic drop.
Experts thought that by December, the numbers would start moving up again but that hasn't happened and we are still seeing a fall.
There are a number of possible interesting reasons which I will elaborate on later.
When the pandemic hit, it was a novel pathogen and it took till January (2020) to understand what its full genomics was.
We realised that it was the seventh coronavirus that had been pathological to humans, that was transmitted through the air (not water-borne).
We had had MERS and SARS -- both coronaviruses -- and we had known that the same virus in a new form could attack us again.
When we first got SARS, people said it's a once in a lifetime event but then we got MERS after that. So it clearly wasn't.
Many countries reacted to this with inadequate pandemic preparedness. We were caught napping but not unaware.
The fact that we expected a pandemic was obvious and known to anyone in the field and some outside of it.
In 2018, the Harvard Global Health Institute held a pandemic week. Bill Gates spoke of a pandemic in some detail at his TED Talk in 2015.
The world knew it faced a very real possibility, even if it could not pinpoint exactly when and how it would afflict us or how deadly it might be.
The SARS countries that had been burnt in the past had run preparedness programmes.
South Korea had run a sort of fire drill just a couple of months prior to the global pandemic. Mock runs had been conducted so they coped far better.
Second thing is that we could only prevent the spread once we understood its biology of transmission.
So there was a lag that led to an exponential rise in infections and a pandemic as global travel exacerbated the situation.
Countries who had past experience isolated people, did contact tracing and so on till they figured what exactly they were dealing with.
Third, the virus and its spread was not homogeneous. It would not infect everyone.
It had a heterogeneous spread or what is known in epidemiology as the K value. Some people would be infected and others not.
In fact 20 per cent are infecting 80 per cent of the population. Almost every country had its own seminal super spreading event -- like in North Italy it was a soccer game.
In India, the strict lockdown helped although there were consequences which are making themselves felt even today.
Migrant worker movement and a couple of super-spreader events in Delhi worsened the situation.
At that stage, contact testing and contact tracing became critical to identify the super-spreaders and isolate them.
You were running blind if you didn't test. Our testing was inadequate and remains so.
Countries like Germany, South Korea, Taiwan, Singapore, China all ramped up testing and did better than the laggards like the US and even India.
India could have done better with testing and contact tracing.
Once you knew what you were dealing with, public health mandates became critical. Like masking and social distancing became important.
Here India was fortunate. Governments can mandate anything but if behaviour does not follow, there is no way out.
In the US, we had a double whammy so to speak: it was neither mandated nor did people obey quietly when such measures were suggested.
It's like saying we have vaccines but that does not mean we are vaccinated. You have to reach the last mile.
So countries who took to wearing masks and following some basic public rules did well.
So countries that had seen similar outbreaks in the past did better, as did those who followed the public health measures mandated.
Once countries began to reopen, this too determined how they performed. Countries with phased, controlled, measured opening did better.
Authoritarian approaches as adopted by China -- and not possible in democracies -- also managed to control the virus better.
It's interesting that the way the virus got controlled is also contextualised to the way the country is structured.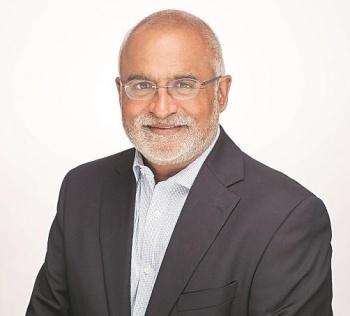 Dr Mehul Mehta
So, are we out of the woods in India now?
It depends. The pandemic is a dynamic between the pathogen's ability to infect and kill and the population's resilience to get infected.
If the latter is high the infections and deaths are lower. This is where the enigma of India lies when trying to figure out why the numbers are dropping.
Yes, actions by the authorities and public health measures did play a part, however other factors have also mattered in this "pathogen-host" dynamic.
First, India has a younger population and is hence more resilient, unlike countries with an older population.
Second and this is a generalisation, India seems to have a stronger innate immunity since its population is exposed to many pathogens. There exists a stronger immune system to combat a new pathogen.
Third, this particular virus has a cousin called the cold coronavirus -- which causes some of the regular colds -- which has given India's population some more immunity.
Then, there's interesting evidence to show that countries that have strong penetration of the BCG vaccine had lower mortality.
In India, a large percentage did get the BCG vaccine. Climate -- warmer and more humid -- may have helped. So you have now this dance of infectivity with receptivity to get infected.
I think it's a multivariate set of factors driving things. To put it in mathematical terms, these are "chaotic" systems.
If all elements that drive an avalanche are there, all you need to do is shout loudly and it'll trigger it.
So in combination all the factors I mentioned, acting in consort with each other, with regard to India have made a difference.
But this is assuming nothing has changed with the virus. The moment the virus changes -- either becomes more or less virulent -- the dynamics can shift quite rapidly.
So, I think we are not yet out of the woods. If India sees the South African or Brazilian type of mutations, our numbers will rapidly rise, as has happened in those countries. But again if we get large numbers vaccinated, we could triumph over the virus and its mutations.
By doing that you can raise the resilience to such a level that no matter what happens to the pathogen, it will not have the same receptivity.
Remember the faster one vaccinates, the lower the infections, lower the viral replications and hence mutations.
Also, many of the current vaccines are showing lower, but still over 50 per cent effectiveness against the mutations.
Finally, most vaccine manufacturers are already into early trials with vaccines reconfigured against the known mutations.
Picking up mutations before a spike in numbers is very critical. Once a spike occurs then the horse is out of the barn, so to speak. This is where I worry for India.
In the UK, they picked up the new mutant because of their national genomics network. We have the National Genomics Institute but for the scale of the country, we need to ramp up our national surveillance and genomics capabilities.
Genomics is something I strongly would like to push for. It is the future of medicine in areas such as oncology, autoimmune diseases, neurodegenerative diseases and so many other areas.
We need to understand our own ethnic genome better so we can develop treatments and drugs optimised to work best with our diverse ethnic groups, not just apply treatments and drug dosing developed for other ethnic groups.
Feature Presentation: Rajesh Alva/Rediff.com