'Param Bir's letter alleges that Waze was being used directly by the home minister.'
'I think an enquiry by a high court judge is the need of the hour.'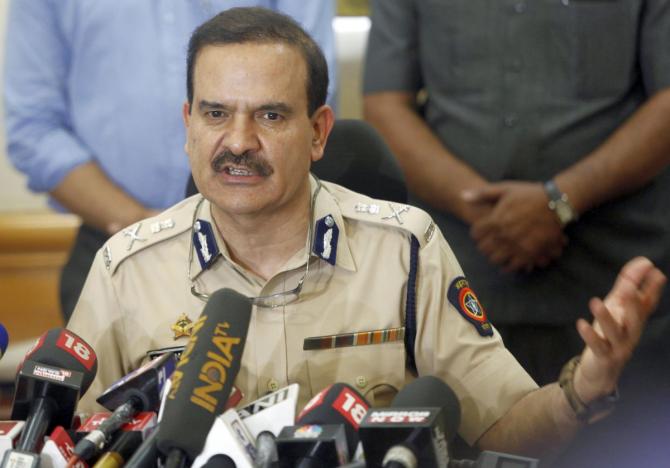 Dr Meeran Chadha Borwankar, who retired from the Indian Police Service in 2017 as a director general of police, was known for her no-nonsense approach towards corruption and political interference in policing decisions throughout her 36-year career as an IPS officer.
As joint commissioner of police, Mumbai, Dr Borwankar headed the Mumbai Crime Branch and, according to the legendary police officer Julio Ribeiro in an Indian Express article last week, cleaned up the Crime Branch of dubious detectives.
Dr Borwankar spoke to Prasanna D Zore/Rediff.com about suspended Assistant Police Inspector Sachin Waze's alleged involvement in the Antilia bomb scare case and Param Bir Singh's transfer as Mumbai's police commissioner. The first of a multi-part interview.
You headed the Mumbai police's Crime Branch between 2004 and 2007. What has changed between 2007 and 2021 in the way the department is being run?
I don't think much has changed except this particular case (in which Sachin Waze has been arrested by the National Investigation Agency) has brought in the forefront the fact that an API (assistant police inspector Sachin Waze) rank officer was directly reporting to the commissioner of police (Param Bir Singh; now transferred as director general, Home Guards).
The Maharashtra police are a disciplined and uniformed force; so we work in a hierarchical structure, which is both our strength and weakness.
Weakness in the sense that when a decision is taken an API will put it to his inspector (immediate superior), who would put it to his ACP (Assistant Commissioner of Police) followed by the DCP (Deputy Commissioner of Police).
Some decisions can be taken at the ACP level; some at DCP level; some at Additional CP (commissioner of police) level and some at Joint CP (commissioner of police;JCP) level.
Each hierarchical structure has its own financial and decision-making powers, but it takes time (for decisions to be taken). So that's the weakness.
The plus point of this structure is that many minds are applied to whether a thing (police operation or any decision) should be done or not, how it should be done, when it should be carried out, if it's an action-oriented file. So while on occasions time is lost (in this process) many a minds are applied to add value to the decision.
In this particular case, up till now, they have shifted the commissioner and then they have suspended the API. This jars that from an API you directly jump to the commissioner. This is the only difference I can see here.
And, of course, the issue has got complicated with Parambir's letter alleging 'extortion and collection of funds' by the home minister.
But let me tell you, the police and politicians are together in the notorious 'hafta system'.
Is there any concrete proof that Waze directly reported to Parambir Singh, or is it just speculation based on the chronology of events that after his suspension, the police commissioner was transferred?
It is not speculation; definitely not, but it is a reflection on the action taken by the government. No action seems to have been taken against anyone in the scheme of the hierarchy.
What also jars is the way in which the decision to reinstate Waze was taken and the fact that even if you have reinstated an officer after a gap of more than 15 years in service (Waze was suspended by the Bombay high court in 2004 and suspended since then till he was reinstated by the Uddhav Thackeray government in June 2020), you are being given such important and sensitive cases for investigation like the SSR case (the case in which actor Sushant Singh Rajput died by suicide), Arnab Goswami's case (the Republic television network MD's alleged abetment of death by suicide of Anvay Naik), and fake TRP case (in which Goswami was allegedly involved).
I have worked for five years as DCP in Mumbai; I've worked as JCP. Sensitive cases are given to very matured and experienced officers. I don't think this is the routine.
I think this is an exception that such sensitive cases were being handled by an officer who has just come back to service after a long gap.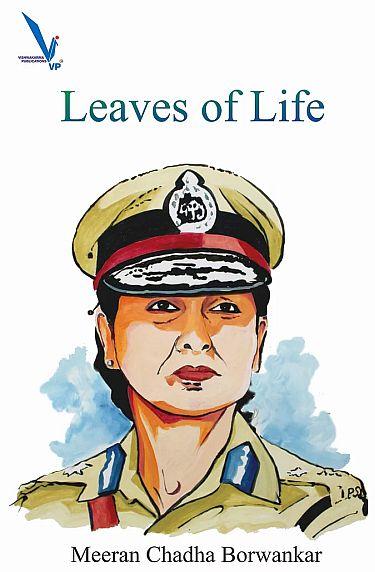 Doesn't this reek of political interference in police investigations? Of course, such interference has always been there, but isn't this way too stark in the Waze case?
I want to really emphasise that political interference has always been there. It's nothing new.
In this particular case, up till now, the NIA (National Investigation Agency) has not reached the politicians nor am I aware of any direct political interference. So my conclusion (that there is political interference) is based on media reports and the action taken by government.
Could it have been a political decision to have Waze take over sensitive investigations related to Arnab Manoranjan Goswami's alleged involvement in the Anvay Naik death by suicide case or fake TRP scam case?
It looks a political and an unprofessional police decision because even if politicians (the Maharashtra government) had pressurised the commissioner (Param Bir Singh), he had the power and authority to say 'No'.
And even if you reinstate a person like this (Waze), you can always give him what we call a 'side branch' a unit which is not into investigation. But to give (reinstate) him not only in the Crime Branch but to give him the CIU (Crime Intelligence Unit), which is considered one of the most sensitive within the Crime Branch itself (reeks of police interference).
See politicians can force you to reinstate (Waze), but then the kind of job you should give him was a police decision (Param Bir Singh).
Param Bir's letter alleges that Waze was being used directly by the home minister. I think an enquiry by a high court judge is the need of the hour.
I hope this whole issue has brought the corruption by politicians and police nexus to the fore front for citizens. And that they will not forget, but insist on its logical conclusion as it directly affects them, from police response to a complainant, registering of an FIR to professional investigation of criminal cases lodged by them.
How did you handle political pressure when you headed sensitive departments like the Crime Branch?
I was an outsider for Maharashtra; I am from Punjab; my gender was against me, but sometimes my gender helped in the sense that politicians were uncomfortable with me both because of my gender and because I was an outsider.
From day one, I took a stand, which was, you can always say I was very bookish, but I would go by the rule of law and follow the due process. So I was never popular with them (the politicians of Maharashtra).
But in between you would also get some politicians who would respect an officer who went by the law. So I would get good postings and sometimes I felt I was being used as a window dressing: 'Look, we have given Meeran Borwankar this job. So it's a signal that we respect honest officers' (this is what politicians would say about her appointment to important posts to gain political mileage).
So sometimes I got good postings because I was being used as a window dressing; sometimes because the particular party had some home minister who was sensitive both to gender and also to the capabilities of women officers; so it has been a mixed game (for me). But I have never been popular with politicians.
Were you popular with your own police force? There are many tales of how you disciplined and put the fear of law in the so-called encounter specialists, when you headed the Crime Branch?
I would say luckily for us, till today, the Maharashtra police continues to be a disciplined force and respects hierarchy. There is tremendous respect and loyalty towards the leader.
I have had incidents very early in my life (career as an IPS officer), when I was DCP (Ports), when an officer told me, 'Mi tumchya barobar kaam karu shakat nahi (I can't work with you).'
I was trying to control the organised port thefts and he was making money out of it. He came to me and said he cannot work with me and sought transfer out of port zone; other officers were of the view that 'as long as this lady is there we will follow her policies'.
And this continued; when I came to the Crime Branch it's not that I would stop my officers from engaging criminals using their weapons. But my message was that you have to justify why you used your service weapon and why a criminal was killed.
Only if the threat to your own life was so acute and the criminal was so violent could you use your service weapon. Otherwise, that is not your task to kill people (criminals) and to have encounters.
In fact immediately on joining the Crime Branch I went through the chapter on 'Right of private defence' in the Indian Penal Code refreshing my knowledge, as encounters were raging in the city.
Officers respected this policy even if they did so grudgingly, and therefore I would say that there's a huge responsibility on us as police leaders; 95 per cent of the staff follows the leader.
It's only the 5 per cent who dare to differ; but then either they get themselves transferred out or they face disciplinary action.
My experience was that in Maharashtra police and in Mumbai, they respected me as a leader, especially because they knew I don't take money and I work hard.
I may not know very deep details of investigation, but I learned quite a bit because I have both CID (Crime) and CBI background and supervised investigation of serious criminal cases.
My people were with me wherever I worked whether it was in the Crime Branch or whether when I was commissioner of police, Pune, I never had this feeling that my staff is not with me.
Illustration: Dr Meeran Chadha Borwankar's image on the cover of her book Leaves of Life published by Vishwakarma Publications; Kind courtesy, mcborwankar.com