'...by stopping its promotion of turmoil, its aid and abetment to militancy.'
'Mr Vajpayee paved the road for peace by engaging Pakistan tirelessly while also reaching out to Kashmiri leaders and people at large.'
'Like so often in the past, this government does not have a policy. No consistency in approach.'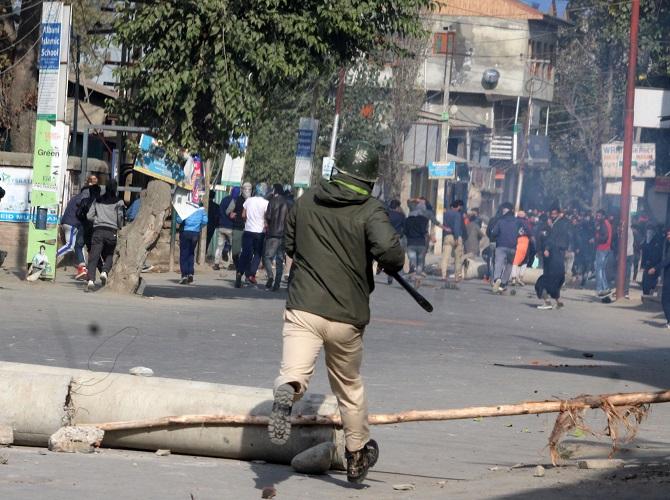 A chain, it is said, is only as strong as its weakest link, and what holds true for chains applies to nations, too.
A nation is only as strong as its weakest component -- and in India's case, the weak link clearly is Kashmir, the handling of which, at the best of times, seems like an impossible task.
That elected governments are seldom in tune with the aspirations of those who elect them is a truism about democracy. But in the case of Kashmir, what complicates matters is geography confounded by history that is marred by politics.
Such is the attitudes all around on the sensitive border state that peace in the volatile Kashmir valley refers now merely to the absence of violence.
Thus, a few days of incident-free life in the valley is taken as an affirmation of the political process, even when the facts are to the contrary -- like the abysmal turnout in the recent local body elections.
For longstanding Kashmir watchers like David Devadas, the situation can be extremely frustrating. But unlike many observers on the region, Devadas has spent more time in Kashmir than elsewhere and thus knows the people's daily concerns as well as is a witness to the changing strands of what is euphemistically called the Kashmir problem.
His latest book, The Generation of Rage is Kashmir, is a must read for everyone concerned about the state's future, especially the policy-makers who have often been blindsided by the twists and turns in the agitation.
The book is first and foremost a reporter's work -- Devadas is a veteran journalist, and this book offers an insight as much into his working process as it is a reflection of the true situation on the ground -- and does what a reporter is ingrained to do: Let the voices tell their own story.
And it is a story that is grim and worrisome for those for who put the nation above all, but especially to those who call the shots for it is in their power to rectify the situation.
"I fear that the direction in which many young people in Kashmir are going may lead them to reject any nation-State system, not just the Indian Constitution," David Devadas, below, tells Saisuresh Sivaswamy/Rediff.com.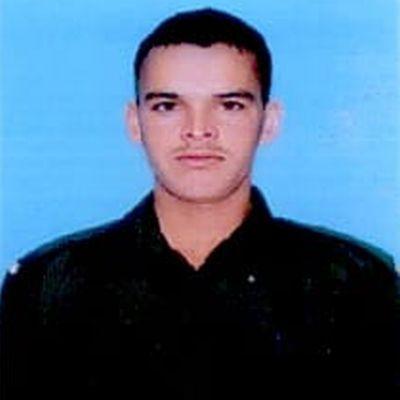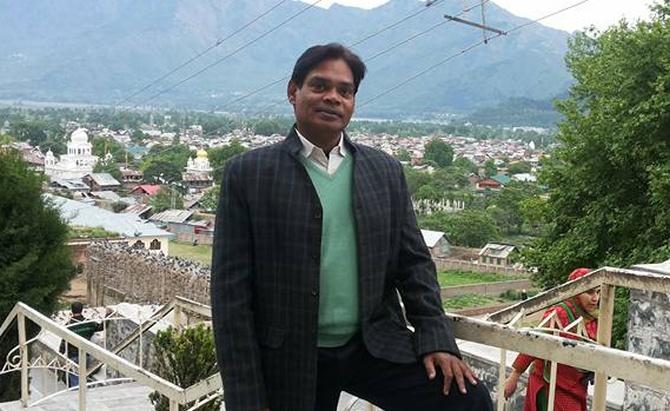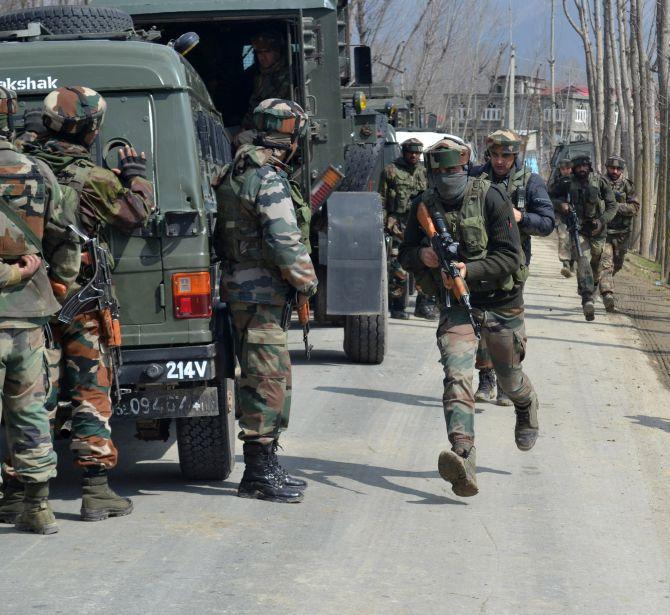 Photograph: Umar Ganie for Rediff.com