'It doesn't take much time for people's perception to change about a person.'
'People come and go based on people's will.'
'Nobody should forget that.'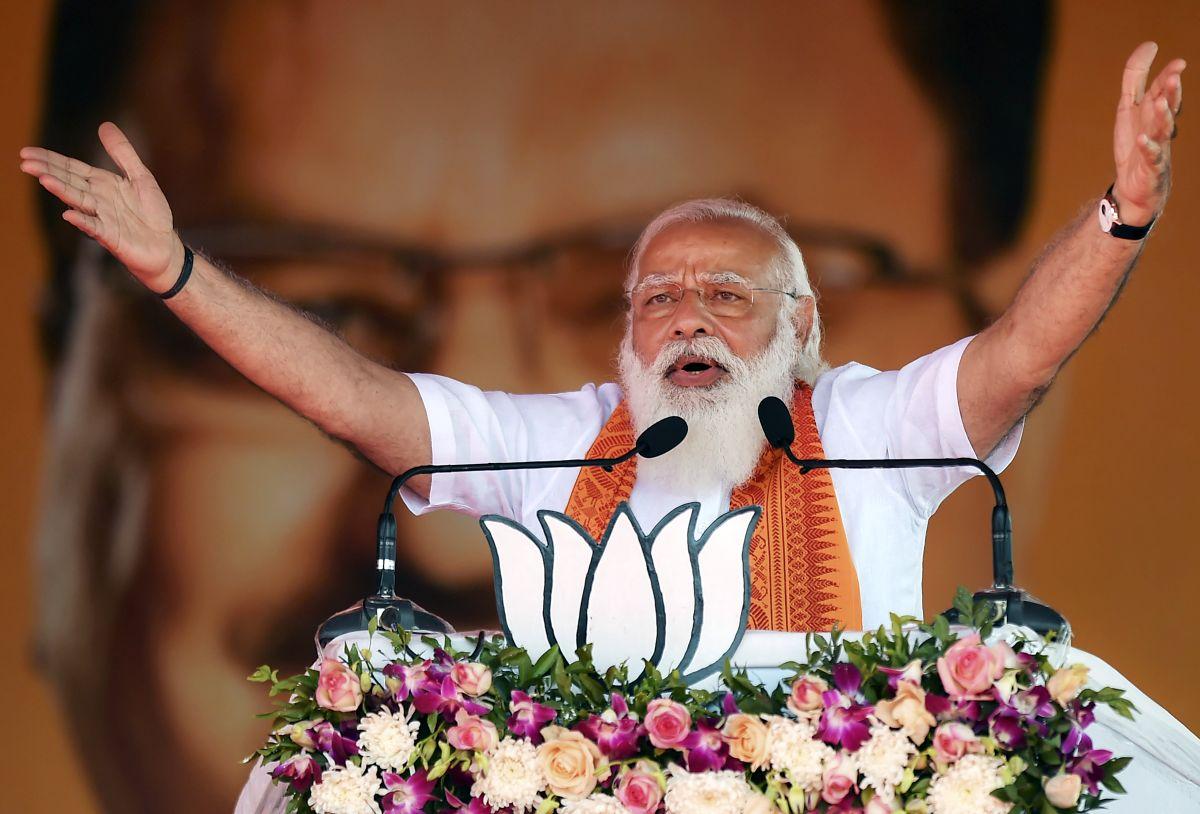 Gurnam Singh Chadhuni is president of the Bharatiya Kisan Union's Haryana unit.
"We will show them who the real kingmakers are in a democracy," Chadhuni tells Prasanna D Zore/Rediff.com.
Why is the farmers' agitation not in the news these days?
It depends on which media house you represent and how objective you are while covering our protests across India. Our movement is getting stronger and stronger with each passing day as we take th farmers' battle to the people from one state to another.
While farmers are still present in thousands across most Delhi borders, we are taking their plight and concerns to the people.
Many of our leaders have started addressing public meetings to create awareness about our demands and how this government is using deceit to break our movement for the benefit of big corporate houses.
There have been several rounds of negotiations between farmer leaders and the government. Why couldn't the deadlock be broken?
Ask the government why they are so stubborn about protecting laws that will destroy farmers' lives.
Ask the government whose interests they are protecting by not repealing these laws.
Ask the government why they don't want to work for the interests of farmers who voted in large numbers to elect the Modi government.
But things change; it doesn't take much time for people's (voters') perception to change about a person (Prime Minister Narendra Damodardas Modi) and how this person is so careless about their (farmers') welfare.
People (rulers) come and go based on people's (voters') will. Nobody should forget that.
The popular perception about Mr Modi is that he doesn't back out from fight till he wins it.
Why is it that the prime minister isn't moving a bit despite such huge opposition from the farming community to the three farm laws?
Don't forget that howsoever big and solid and invincible a rock looks, over a period of time it does crumble and break into pieces.
And the process begins with the first blow. And then as time goes by the rock weakens gradually and gives up.
The farmers' agitation is exactly like that first blow of sun, wind and rain on the rock. Eventually, howsoever mighty the rock is, it gives way and breaks into pieces.
The farmers will keep on with their demonstrations, protests and public meetings to keep up the pressure on the government to repeal the three farm laws and enact a law that guarantees MSP.
The farmers are like the rain, wind and rainfall and they will eventually succeed in their goals.
The no-confidence motion against the Manoharlal Khattar government in Haryana was defeated. You and many other farmers' leaders had appealed to the MLAs to cut across party lines and vote for removal of the Khattar government.
Why do you think the MLAs, most of whom are also farmers, didn't heed to farmers' appeal to vote for the no-confidence motion?
Usually, it is the politicians who come to the people to ask for votes. This was the first time that the people (farmers) asked their elected representatives to vote to safeguard their interests. Yes, we did appeal to the MLAs to vote against the government. That is the most we could have done.
Having said that the MLAs who voted for a government (the Khattar government) that is helping the Modi government to crush our agitation should know that, in another three years (in 2024 when Haryana will again go to the polls), they will be going back to the same people whose appeal they did not heed to.
One may think that people have short memories, but the farmers will never forgive and forget how and who is pawning our destinies for the interests and profits of big corporate houses.
We will also be getting a chance to vote and we will show them who the real kingmakers are in a democracy.