'We are planning to send an unmanned mission prior to the man mission, in next two years.'
'The budget is not a constraint as the government has been supportive.'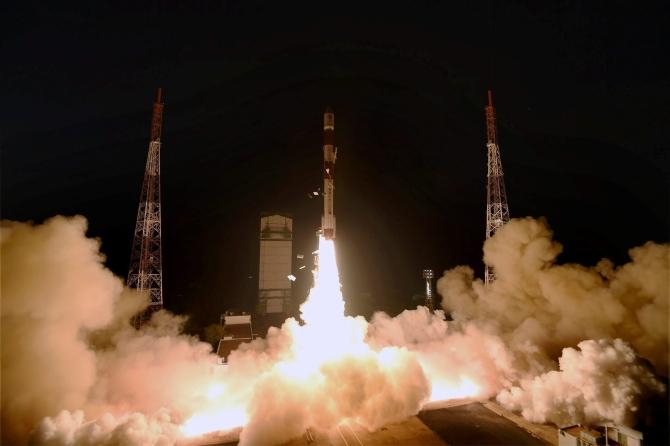 After Prime Minister Narendra Modi announced the ambitious project to put an Indian in space by 2022, Indian Space Research Organisation Chairman K Sivan spoke to T E Narasimhan about the project.
He said industry would collaborate with academia to make the mission a success.
How confident are you of achieving the PM's target of sending a human being to space by 2022?
The PM's decision is a gift to the nation on Independence Day.
This particular announcement will enhance the ecosystem for science and technology in the country.
It will be a national project, not only for one organisation, but multiple organisations, including industries and the academia.
It is also going to be the pride of the nation.
India will be scientifically and technically on par with other developed countries.
Though the timeline is tight, we can do it. The ISRO has already built technologies for sending a human to space.
What will be the cost of the project? How will it be funded?
We need to work that out. It cannot be very high, because we have already developed the technology.
We will be able to complete it in less than ~100 billion.
The budget is not a constraint as the government has been supportive.
Does the ISRO have the capability and the capacity? What will be the role of industry?
We will involve both the private sector and academia in this mission.
Already 95 per cent of our activities are carried out by industry. In this project also, all the works will be done by industry.
We are planning to send an unmanned mission prior to the man mission, in next two years.