''Disengagement must be verified and re-verified at every stage.'
"We cannot afford to take any chances. We have to see after the disengagement what is China's capability to alter the status quo once again. The commanders need to have this aspect in their calculation and have contingency plans to make sure we don't lose ground." Lieutenant General Subrata Saha (retd) -- former Deputy Chief of the Army Staff, former General Officer Commanding XV Corps and member of the National Security Advisory Board -- tells Rediff.com's Archana Masih.
How do you view the disengagement process and what do you think led to the breakthrough?
In March 2013, Chinese President Xi Jinping gave a statement on the sidelines of the BRICS summit in Durban that India and China should resolve their boundary issues as soon as possible, but on the ground, China was trying to push the boundary resolution on its own terms.
There was a pattern emerging where the PLA was behaving more aggressively in its conduct during faceoffs; it was also prolonging the duration of the faceoffs as was seen during Depsang, Chumar and Dokalam.
By May 2020 it turned very, very violent during the Galwan faceoff.
The Chinese did not expect India to react the way it did after Galwan. They did not anticipate that India would mobilise its troops so swiftly.
The securing of the heights south of Pangong Tso enabled Indian troops to overlook the Chinese garrison at Maldo.
These military actions, along with the economic and diplomatic efforts launched by India played heavily on the Chinese.
Our Defence Minister Rajnath Singh made it very clear that the boundary issue could not be dissociated from the remaining dimensions of the bilateral relations. That was a very well thought out strategy giving a correction to what was not correct in the past.
By dissociating the two, the Chinese were exploiting the trust India placed in them. They betrayed that trust under a strong and ambitious leader like President Xi.
China violated all agreements and protocols that had existed for decades.
The diplomatic engagements between India, Australia, Japan, UK, certain European and South East Asian countries have also paid off.
The combination of military, diplomatic and economic actions put us in a position of strength and gave us a better bargaining power which finally led to a breakthrough in the 9th round of talks.
How do you think the disengagement process will progress hereon?
I understand it is a written agreement, hence I believe it will have better sanctity.
It has been agreed that the disengagement will take place in phases wherein each phase will include certain procedures and mechanisms.
There will be meetings to decide the course of action and every step of the disengagement process will be defined and verified by both sides as per their full satisfaction.
Once disengagement of a phase is fulfilled, they will go to the next phase and subsequently to other areas of dispute.
Since a verification is planned for every phase, I think that is a good and scientific way of working.
Time and again it is said that it is very difficult to trust the Chinese, do you feel this could be a ploy to put the Indians off guard and move in when we are not looking or have we learnt our lesson and will not leave our positions unsecured?
Let me explain that there were no positions that were left vacant or vacated by Indian troops. That is not a fair statement.
It is well known that there were varying perceptions in the claim lines of the two countries. There were certain mechanisms that were put in place through protocols and agreements. China violated those protocols and agreements.
This violation was unprecedented to which the Indian Army responded by mobilising troops, infantry combat vehicles, artillery guns, additional artillery devices and all kind of devices.
It was a colossal effort in terms of logistics so that our troops could be supported through the winters.
At the root is the issue that the LAC (Line of Actual Control, the border separating India and China) is neither defined nor demarcated, hence the boundary resolution process is very important.
Unless we resolved the boundary issue, there will sparks and friction which will become violent depending on the situation.
The verification of the disengagement process is very important because there has been a breach of trust. It was a breach of protocol in May 2020 that caused the Galwan faceoff.
I still say that you can't trust the Chinese, hence the need to verify and re-verify.
As we move from one phase to another, we must ensure that we maintain our position of advantage because by the time of the ninth round of talks, the advantage had clearly shifted to the Indian side.
One, on the ground troop position, and secondly, it is a well known fact that Indian troops are far more trained and adept at high altitude warfare.
Our troop mobilisation, the Galwan response and securing of Kailash heights gave us an advantage -- all these put India at an advantage by the 8-9th round of talks.
I think all of this put pressure on the PLA (China's People's Liberation Army) and made them agree to the disengagement.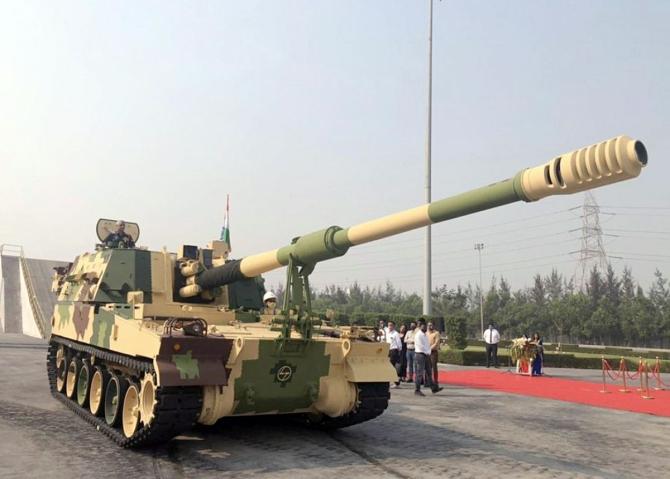 Why did India vacate the upper heights of the Kailiash range where it had an advantage and not ask for the Chinese withdrawal from Depsang in return?
This is conjecture because the Indian Army will not declassify the exact details. Looking at it objectively, I feel they have segregated the areas of dispute into different portions to be dealt with in different phases.
The first phase, looked at north and south bank of Pangong Tso. The coming phases will be looking at at Depsang, patrolling point 15, 17, Demchok etc -- this is part of the process.
We should leave it to the commanders on the ground. They will go through this process and wherever there is violation they will take suitable action.
If the later phases are not going as planned, they will have contingency plans to make sure we don't lose ground.
What lessons have we learnt from the standoff?
Most important is that we have to give a lot of importance to the northern borders, not only Ladakh, but the entire northern front.
A lot of effort has been made to support frontline troops through quick infusion of high technology equipment primarily in the surveillance domain. The IAF also played a very good role in achieving the state of readiness.
Border infrastructure was developed and enhanced with great speed to aid transportation. The important lesson is that these efforts must be sustained.
We should achieve the status quo 2020 and continue our capability and infrastructure development in the same mission mode.
The other lesson is that we have to push for a boundary resolution. If the boundary remains unresolved, it shows that China does not intend to solve the problem.
Thirdly, there are reports that some realignment/rebalancing of our disposition is taking place between the western and northern borders. I think is a very good step and should be taken to its logical conclusion.
Is there anything that concerns you about the disengagement?
The primary concern is that the verification process has to be very strict. We cannot afford to take any chances.
We have to see after the disengagement what is China's capability to alter the status quo once again.
The commanders need to have this aspect in their calculation -- can China alter the status quo again?
We have to have our contingency plans at hand to deal with a potential threat like that.
Feature Presentation: Aslam Hunani/Rediff.com