'If the Chinese military gets hold of some western sectors on the India-China boundary, it will give them added military advantage.'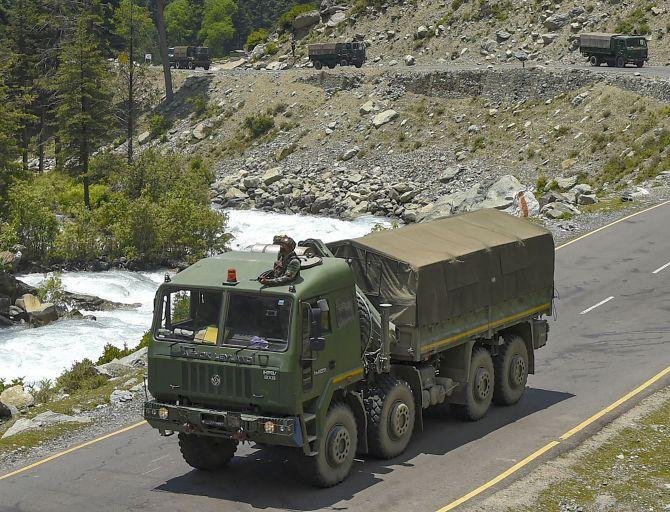 On Monday, June 15, night, 20 Indian Army soldiers were murdered by Chinese troops in the Galwan Valley in eastern Ladakh, the biggest military confrontation between the two nations in 53 years.
The previous such confrontation between the two armies was in 1967 in Nathu La, when India lost around 80 soldiers while over 300 Chinese army personnel were killed.
After a lull of almost five decades, why did China resort to such a barbaric attack now?
"At this point of time they want to send a message to the rest of the world that China can handle multiple challenges at one go," Dr Jagannath Panda, below, a Research Fellow and Centre Coordinator for East Asia at the Manohar Parrikar Institute for Defence Studies and Analyses, tells Rediff.com's Syed Firdaus Ashraf.
Dr Panda, an expert on 'China and Indo-Pacific security' is the author of India-China Relations: Politics of Resources, Identity and Authority in a Multipolar World Order (Routledge: 2017).
The first of a two-part interview:
Why did China attack Indian troops in the Galwan Valley?
The very first thing we need to be clear about is that China wants to send a message to us that they are a competent power.
A competent power that can challenge the USA and India, which is the USA's strategic partner.
At this point of time they also want to send a message to the rest of the world that China can handle multiple challenges at one go.
They want to tell the US and its democratic allies, who have ganged up against China, that they can handle all kinds of challenges under Xi Jinping's leadership during the pandemic and at the same time send a message to India that if New Delhi tries to create trouble for them in future, Beijing will not take it lightly. Today's China under Xi's leadership is well prepared.
What we are seeing in Ladakh is a well-planned Chinese strategy to trouble India and pressurise New Delhi not to take advantage of the current international situation vis-à-vis China which is led by the United States.
What is the reason behind China's aggression? Are they waging war against India?
If you take into account the approach to the South China Sea, approach to the East China Sea, their (China's) statement on Hong Kong and their new security law in Hong Kong, their approach towards Taiwan in the World Health Organisation and the way they influenced the WHO and their attitude towards India now shows that China wants to exhibit muscle and power to the international community.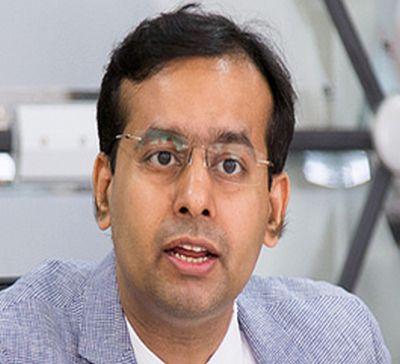 This is a serious build-up since the Communist Party of China is on the verge of celebrating 100 years of its establishment in 2021.
The Communist Party of China wants to send a message to the rest of the world that (they are super powerful).
If you look at the Line of Actual Control between India and China, there is non-clarification of the LAC which China is taking advantage of.
India has been demanding clarifications on the LAC, but the Chinese never want to talk about it.
Why is it so?
Because that suits their strategy and from time to time, they can manipulate and show their aggressive posturing by claiming a small part of land every time.
This seems to be becoming a trend if we take the past incidents into account including all the recent developments in Dokalam, Chumar and now (in Ladakh) again.
Beijing has neither shown any interest to clarify the LAC nor in favour of exchanging maps.
Not exchanging maps to clarify the LAC helps Chinese military leaders to manipulate the situation on the ground.
China knows that the LAC clarification is key to delineation of the boundary, and that will be important for any prospective resolution if possible between the two sides.
It is a deliberate strategy.
We need to verify whether they have occupied our territory or not as they want to claim new areas.
Why doesn't China declare its casualties?
To maintain a psychological edge over India.
We have declared around 20 Indian soldiers as martyred and if the emerging reports are true, then the Chinese side of the casualty is more.
Moreover, what do you expect from China which is such an opaque society under Xi Jinping?
China is becoming a very closed country.
The Internet is monitored, censored and restricted in China.
They would not like to divulge their casualties in the public domain, but definitely the number is high as it appears to me, as they are not disclosing the numbers.
In India there is outrage when martyred soldiers's bodies reach their homes. In Chinese society don't they show their anger when their dead soldiers are brought home?
News cannot be hidden in times of social media.
We saw what happened during the COVID-19 pandemic where Dr Li's views were leaked out. (Dr Li Wenliang, a Chinese doctor, was punished for telling the truth about coronavirus and later died due to the disease.)
Eventually news cannot be hidden from the public domain and some information will leak out on social media.
But there is a deliberate attempt by the Chinese government on what to share with the Chinese public and what not.
They fear there will be repercussions for the Communist Party of China if the news of dead Chinese soldiers' bodies leaks out during the pandemic time.
Why did China claim sovereignty over the Galwan Valley? What is the significance of this place?
We don't know unless we visit on the ground and see what strategic or military advantage that will give them.
We know why China is interested in the Ladakh sector.
If the Chinese military gets hold of some western sectors on the India-China boundary, it will give them added military advantage as it is close to the India-Pakistan border.
There is a deliberate attempt for the Galwan Valley from China because they want to get a strategic edge and added advantage over India on every sector.
The same attempt has been made in the middle sector, and the Dokalam incident is a reference to that.