'I am not minimising either the seriousness or the complex nature of the current situation.'
'Naturally, we have to do what it takes to secure our borders.'
'We are talking to the Chinese, both through military channels and diplomatic ones.'
'In fact, they work in tandem.'
'When it comes to finding a solution, this must be predicated on honouring all agreements and understandings.'
'And not attempting to alter the status quo unilaterally.'
External Affairs Minister Dr Subrahmanyam Jaishankar's book The India Way: Strategies for an Uncertain World is scheduled for release on September 7.
On August 25, he presented the first copy of the book to Prime Minister Narendra Modi, and tweeted, 'Privileged to present the first copy of my book 'The India Way' to PM @narendramodi. Thank him for his inspiration and encouragement.'
In an earlier tweet in July, the minister had said, 'A two-year project finally concluded. Thank all those who made it possible. Should hit the stands in early September.'
Dr Jaishankar, who joined the Indian Foreign Service in 1977, is uniquely placed to write the book, having served in embassies in Moscow, Washington, DC, Colombo, Budapest and Tokyo. He served as ambassador to the United States from 2013 to 2015, and to China from 2009 to 2013, before becoming foreign secretary in 2015.
After his retirement from the Indian Foreign Service in 2018, he was appointed external affairs minister by Prime Minister Modi in the government that took office in 2019.
In an exclusive interview to Senior Rediff.com Contributor Sheela Bhatt, Dr Jaishankar spells out his outline of a changing world, and India's place in it.
How will you narrate 'The India Way'? What is the broad framework of Indian thinking of the 21st century that would help India achieve its strategic goals?
Look, we are a billion-plus civilisational society that is poised to occupy a much more prominent place in the world. That puts us in a pretty unique position.
Only China can claim something similar.
And we do so at a time of unprecedented change, when the 1945 architecture is facing challenges.
Our own capabilities and aspirations have steadily increased, as also the expectations of us.
The democratic world looks to India, as do the developing countries.
The global order is simultaneously undergoing greater rebalancing and more multi-polarity.
My point is that the world is different, we are also different, and the future obviously will be different. In this situation, we need to optimise our relationships and maximise our convergences. You can say it is a 'Sabka Saath, Sabka Vikas, Sabka Vishwas' approach to foreign policy.
That is the essence of the India Way.
You have said in your book that India has three major burdens from the past. One, the Partition of 1947; two, the delayed economic reforms; and three, the prolonged exercise of the nuclear option. Can you elaborate, please?
Actually, I have explained this in some detail in the book.
Whatever the causes, the result of Partition was a reduction in India's geo-political significance and global standing.
As for the economic reforms, I would compare our moment of change with that of China. There is a 15-year gap, which has huge implications.
As for stretching the nuclear option -- that we finally concluded in 1998 -- it unnecessarily prolonged the hyphenation with Pakistan.
People may debate the compulsions and merits of each of these factors. But no one can deny that they had a serious impact on our strategic prospects.
How relevant is Jawaharlal Nehru's non-alignment today?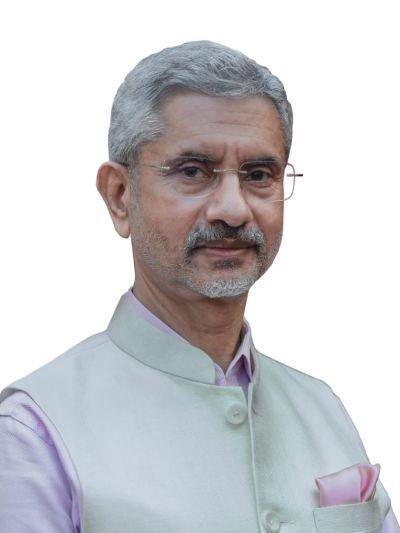 Like many other approaches, non-alignment too had its context. And that was the Cold War, which saw pulls and pressures from the Western and Soviet blocs.
I have brought out how India responded to these. When it suited us, such as after the 1962 or in 1971, we were quite prepared to lean in one direction.
But the current world is very different. Bloc politics is much weaker. China is not the USSR. The top 20 countries are less Western than before. Our own weight in global politics is much more.
My point is that if the architecture is so different, then so too must its navigation.
But don't get me wrong. India is and will always be an extremely independent polity. The manner in which it pursues its interests will reflect that basic character.
As a former diplomat, do you think that increasingly, most relationships between nations are now more transactional than principled?
To some extent, perhaps. It leads to convergences and where that is deeper, so is the relationship.
But, values and principles also have a place in the calculation. Clearly, they have to be in sync with interests.
Bear in mind that principles define our branding, aspirations, sometimes our very character.
Strengthening the global commons and contributing to global good has great value.
So, as a country, we should be proud of responding to a Nepal earthquake or a Mozambique cyclone.
Our Africa partnership in fact represents a solidarity that goes well beyond self-interest. So does our medical consignments to 150 countries during COVID-19.
In fact, at a time when the world is more cynical, this distinguishes us from many others. And I believe it is also intrinsic to the India Way.
Your book focusses significantly on our ties with China. You will agree that we are looking at the most serious crisis since 1962. The current government has invested in leadership diplomacy with China as well. How do you see the way out?
Well, you are right on that one thing. This is surely the most serious situation after 1962. In fact, after 45 years, we have had military casualties on this border. The quantum of forces currently deployed by both sides at the LAC (Line of Actual Control) is also unprecedented.
If you look back over the last decade, there have been a number of border situations -- Depsang, Chumar and Doklam. In a sense, each one was different. This one surely is.
But what is also common is that all borders situations were resolved through diplomacy.
I am not minimising either the seriousness or the complex nature of the current situation. Naturally, we have to do what it takes to secure our borders.
As you know, we are talking to the Chinese both through military channels and diplomatic ones. In fact, they work in tandem.
But when it comes to finding a solution, this must be predicated on honouring all agreements and understandings. And not attempting to alter the status quo unilaterally.
But while the talks are going on, its impact on the rest of the relationship seems to be serious. Common people are really angry at what happened.
You have a point there. That is why we tell the Chinese side clearly that peace and tranquility in the border areas are the basis for the relationship. If we look back at the last three decades, this is quite self-evident.
You obviously wrote the book before the current problems with China. So how have you envisaged the future of the ties in your book?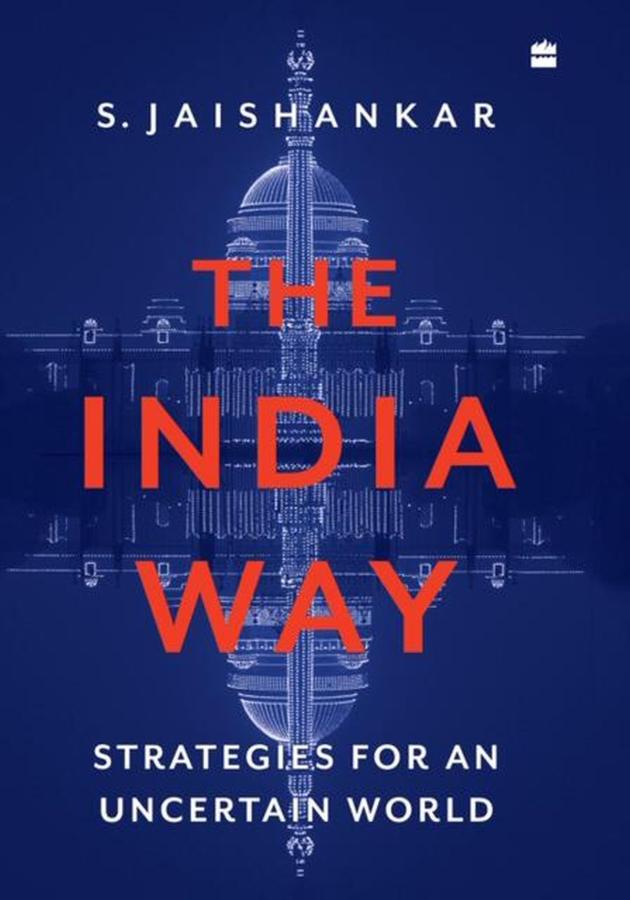 What I have said is that the ability of India and China to work together could determine the Asian century. But their difficulties in doing so may well undermine it.
So, this is an extremely consequential relationship for both. It has its fair share of problems and I have been forthright in acknowledging them.
We need honest conversations on this, among Indians and between India and China. That is why this relationship requires both a strategy and a vision.
What are the factors that have kept India-Russia relations sturdy? In your first decade of service, India was largely banking on the India-Russia strategic partnership as the fulcrum of its policy.
I am so glad you asked. India-Russia ties have been remarkably consistent even though the world has seen dramatic changes over the last three decades. The convergences are very strong in many areas.
But popular sentiment and leadership efforts have also given these ties an exceptional character. Its growing economic content and cooperation in Russia's Far East are new facets that have strengthened it recently.
America has led the world since 1945. Now, it is looking inward with its America First policy. As someone long associated with this relationship, how do you assess its impact on India?
To start with, we must analyse why America has changed. And thereafter, what it means for India and the world. Much of my book is devoted to this subject.
Some of it is domestic to the US; some a reflection of their situation vis-à-vis others, especially China.
On our part, we should take clinical view of our own interests and not get entangled in the debates of others.
We have a broad spectrum of support in the US. These relations have progressed through multiple administrations. And that tells us that the convergences are getting deeper and broader by the day.
Like everybody else, both India and the US are coming to terms with the changing world and are obviously discovering the merits of doing more together.
According to you, in the last 43 years, which were those historic international events that heavily influenced India's diplomacy?
Obviously, you picked 43 since I joined the Foreign Service in 1977.
Looking back, I would say starting with the Soviet intervention in Afghanistan in 1979. Then the break-up of the USSR in 1992, the 9/11 events in 2001, the global financial crisis in 2008 and now the corona pandemic in 2020.
The epilogue of the book is called 'After the Virus', and makes the case that it will lead to radical shifts in the global order.