''The future looks quite bleak unless we ramp up testing and start vaccinating on a war footing.' '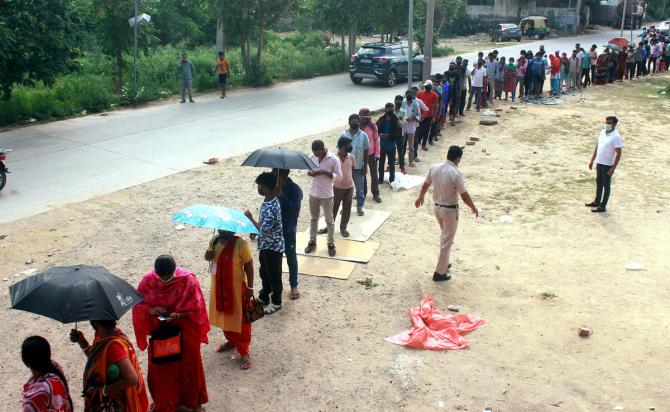 "In the early phase of vaccination, there was some amount of hesitancy, but that hesitancy is long gone. Now, there is more demand from the people. But the vaccine delivery is much slower."
Shobha Warrier/Rediff.com discusses the vaccination delay with Dr Rijo M John, health economist and adjunct professor at IIM- Kozhikode. The second of a two-part interview: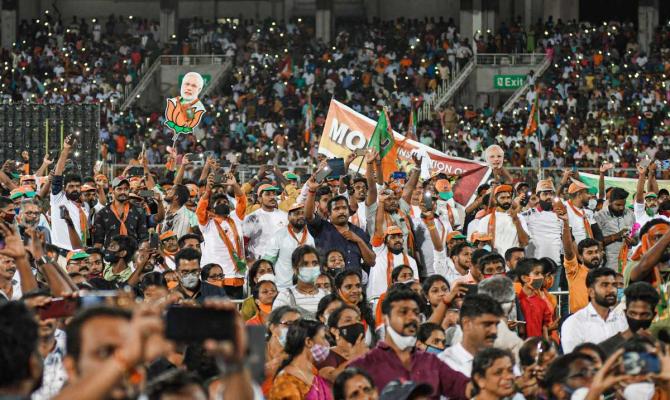 Then the assembly elections happened. We saw political leaders holding massive rallies attended by thousands of people. The Madras high court reprimanded the Election Commission for allowing such campaigns to take place.
I fully agree with that. We saw huge crowds assembling in the rallies. There was total lack of respect for covid protocols, not only from the people but by political leaders and candidates as well.
Shouldn't political leaders also be held responsible for this situation?
Yes, indeed. Not just the Election Commission, but political leaders from all parties should be held responsible. Any political leader who could pull up larger crowds should have kept himself/herself away from conducting such rallies.
When the country was going through a pandemic of such scale, it was not the time to engage huge crowds though massive political rallies. The leaders should have been more responsible and be an example to the others.
When leaders are irresponsible, how can they expect people to behave responsibly? It will not work. Your actions, not words, must speak.
Today, when the UK or the US has vaccinated close to 50 per cent of the population, we could vaccinate only 10 per cent of the population.
Yes, only 10 per cent of the population has got at least a single dose of vaccine even after 100 days into the vaccination drive. Only 1.6 per cent of the population got both doses!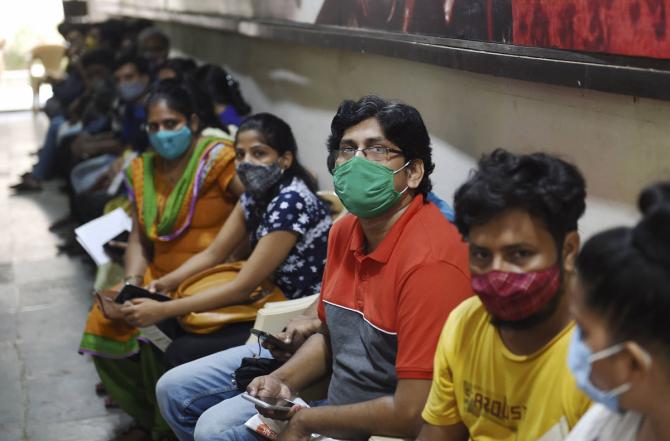 Is it because of the vaccine shortage?
It appears so. The government insists there is no shortage, but a shortage is indeed visible as the supply is not able to meet the demand.
In the early phase of vaccination, there was some amount of hesitancy, but that hesitancy is long gone. Now, there is more demand from the people. But the vaccine delivery is much slower.
It really shows we have a very long way to go. We have fallen far behind in vaccinating our people.
Many countries had placed orders for hundreds of millions of doses with vaccine companies as early as July or August last year whereas our first order for vaccination to Serum Institute and Bharat Biotech was only in January 2021. This is being highly irresponsible.
Why did we wait till January to place the orders? Our delay has cost us dearly.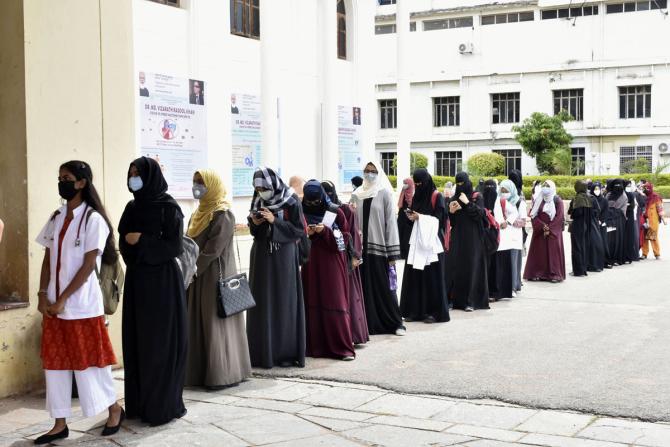 Except in India, nowhere else in the world, citizens have to pay for the vaccine...
Not only that, the prices of the same Made in India vaccines are lower in other countries. I think the government should have bargained a much better price for these vaccines.
And they should have made it freely available to everybody in the country.
Many people are labelling the new vaccine policy as pro-capitalist and anti-people. Do you feel so?
I look at it this way. One fourth of our workforce is casual labourers. The daily wage of a MGNREGA worker is Rs 240 on an average, as per the latest revised notification in March 2021. At Rs 1,200 to Rs 2,400 per person for two doses, it would be many times higher than the average daily earnings of a lot of Indians.
Imagine the potential expenditure for a family of four to get vaccinated? Why would a poor family who works hard to make ends meet, spend so much money on a preventive vaccination?
This will lead to increased hesitancy and will defeat the merits of vaccinating even the rest of the country.
If the poor do not get vaccinated, it hurts not just them but everyone else too. The efficacy of the vaccine increases when more people get vaccinated.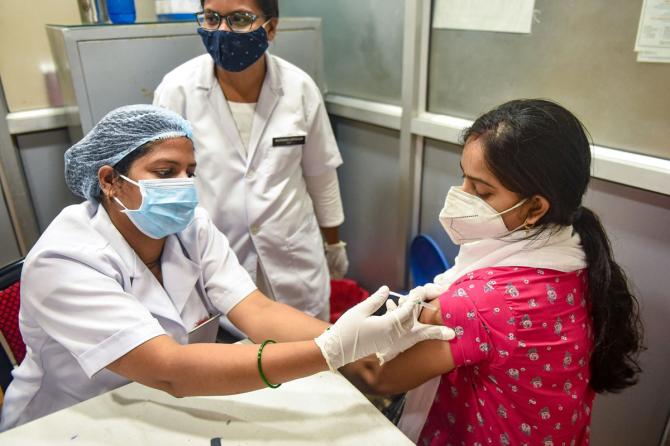 Most states had said they are going to vaccinate its people free ...
I am of the opinion that for a highly infectious pandemic of this nature, the vaccination programme should be in the hands of the central government. It should not be left to the state governments.
When you leave it to the state governments, the relatively well-off states would be able to procure more vaccines from a shared pool.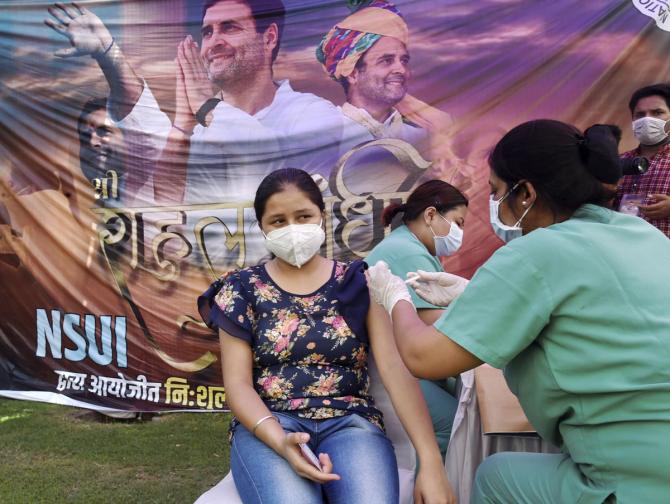 Who gets the priority? The government or private hospitals?
Yes, who gets the priority?
The policy is designed in such a way that the larger share of vaccine will end up in private hospitals. They may take a mark-up on top of the stipulated price and our enforcement machinery may not be able to catch those.
The best example before us is covid testing. When it was opened to the private sector last year, though there was a fixed price limit, there were many instances when the private labs were charging much more. And, it is difficult for the government to monitor all these.
So, to avoid all these problems, and make vaccine distribution more uniform and more equitable, the best policy would have been for the central government to procure the vaccine completely and distribute it among states free of cost.
Maybe they could allot the vaccine on a priority basis looking at the number of cases in the states as some states have more cases than some others.
We already see that states like UP, Bihar and Assam have vaccinated less than 5 per cent of population with a single dose while states like Kerala, Goa etc have vaccinated 16 per cent of their population.
A vaccine distribution based on the distribution of disease burden would have been more ideal.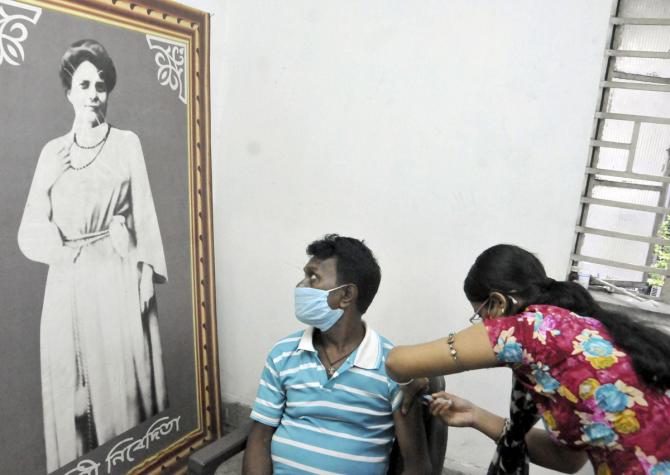 Do you feel the new vaccine policy is more anti-poor than anti-people?
As I already emphasised earlier, a good number of Indians would not be able to afford the current price of vaccine from the private sector if in the event their states are not providing these free.
For most poor households, the choice would be between taking a preventive vaccine for the family paying a substantial portion of their disposable income forgoing a lot of essential consumption versus not doing it.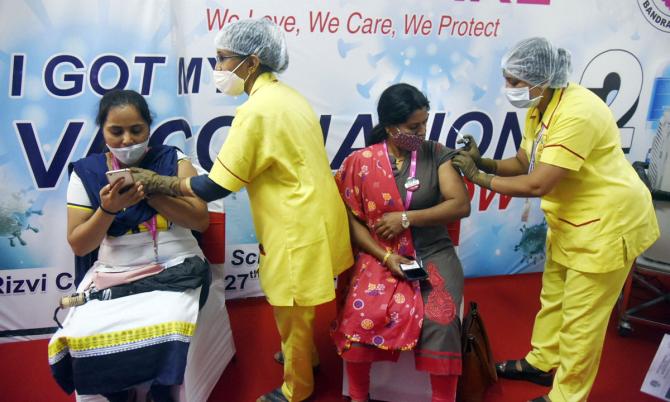 What will this lead to?
It is a very unfortunate situation we are in right now. The future looks quite bleak unless we ramp up testing and start vaccinating on a war footing. We have already wasted a lot of time.
As a country, this pandemic could potentially set us a few decades back unless we get our act together right now.
Feature Presentation: Ashish Narsale/Rediff.com