'Better hygiene could lower a person's immunity and make the person susceptible to auto-immune diseases.'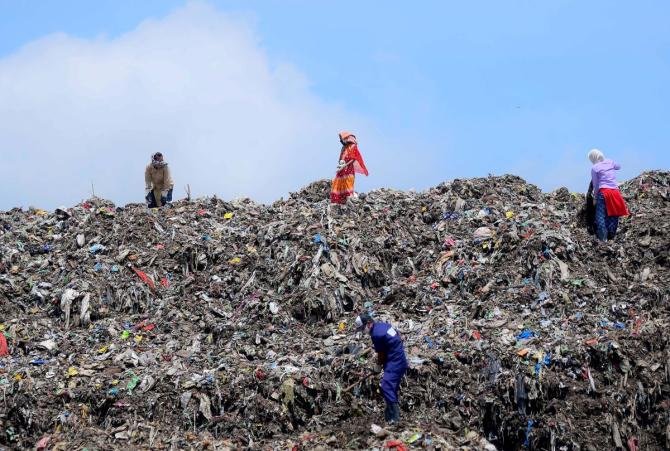 The United States of America leads the world in COVID-19 cases followed by India, Brazil and Russia.
If you look at the mortality rate worldwide, we see that Italy that has so far recorded 5.4 million cases is at the top of the table with a death rate of 8.1%, followed by Mexico with 5.9%, the UK with 5.5% and France with 3.8%.
India that has recorded over 8 million Covid cases has one of the lowest mortality rates in the world, at 1.5%.
Now, a study conducted by the Council of Scientific and Industrial Research, the National Centre for Cell Science in Pune and the Chennai Mathematical Institute has found that countries with poor hygiene, sanitation and water quality fared better in fighting COVID-19! The paper was published in the journal MedRxiv.
"Lack of sanitation and poorer hygiene practices are known to be responsible for the higher communicable disease burden in countries with low GDP. Surprisingly, we found that these sanitation parameters are correlated positively with the Covid outcome," Dr Rajeeva Karandikar, the well known statistician and director, Chennai Mathematical Institute, tells Shobha Warrier/Rediff.com.
When the novel coronavirus made its appearance, there was a feeling that developed countries would fare better in tackling it.
But some of the scientists I had interviewed observed in the initial days that perhaps India would be in a better position as Indians were exposed to many viruses and bacteria because of lack of hygiene. Your study reiterates what they had said then.
What made you do this kind of a study?
It was Dr Shekhar Mande, director-general, CSIR, who remarked to me about the strange correlation between GDP and the Covid mortality rate. He also said that one of his students was trying to collect data on this. He asked me if I can join the team as a statistician.
I felt there must be some other factors which would explain the strange connection between GDP and Covid mortality rate, and so I agreed.
What were the parameters you took into consideration to do the study?
First, we decided that we would look at country-wise mortality data instead of the number of reported cases as there was a lot of talk of under-reporting of the same.
We took the mortality data from the European Centre for Disease Prevention and Control while WHO had all the health-related and sanitation data. Then we relied on the World Bank site for human development index and the GDP numbers.
We analysed a total of 10,112, 754 cases and 501, 562 deaths as on June 29, 2020, and also with a 60-day interval data as on August 7, 2020.
The data from well-known coronavirus global deaths-tracking sources showed that more than 70% of Covid mortality occurred in high income countries like Italy, Spain, the UK, France and USA. Our analyses also revealed a similar trend.
To explore the dichotomy of rich and poor countries in relation to Covid deaths, we considered several explanatory parameters.
The factors included percentage of older population, prevalence of obesity, population density, sanitation and hygiene, incidence of communicable and non-communicable diseases, etc.
Is it because countries like Italy, the UK, France, etc have more older population that they have high mortality rate?
Yes, that is part of the explanation.
The other factor is what the UN calls the urbanisation index. It is a fact that density of population is huge in urban centres, leading to higher number of infections.
Some of the distinctive features of higher GDP countries are its ageing population and a larger fraction of urbanisation.
We found that the proportion of population above 65, obesity and the percentage of urban population are positively correlated with Covid deaths.
So, because more than 50% of India's population was young, India was in a better position to fight the virus...
Yes, demographically, we are a young nation. And the urbanisation index is much lower in India than European or most of the Western countries.
Other than the demographic parameters, we looked at the sanitation parameters like availability of clean drinking water, hand wash facilities, toilets, etc.
Lack of sanitation and poorer hygiene practices are known to be responsible for the higher communicable disease burden in countries with low GDP.
Surprisingly, we found that these sanitation parameters are correlated positively with the Covid outcome.
There is a general feeling that people living in better sanitation conditions have poor immunity…
You know how people living in the US need to be a lot more careful when they visit India for a short period!
One of the manifestations of better hygiene and safe sanitation practices in the high GDP countries is the increased incidence in auto-immune disorders.
It is believed that better hygiene practices could lower a person's immunity, and make the person susceptible to auto-immune diseases.
We therefore checked whether any of the auto-immune diseases showed a connection with the low death per million (LDM) variable, and we saw a strong positive correlation with multiple sclerosis, type 1 diabetes mellitus, rheumatoid arthritis and psoriasis, and a weaker correlation with asthma.
While looking at correlations to understand possible causes, we should first look at those explanatory variables for which there is a scientific or logical reason for the observed correlation and leave out those that show correlation but for which there does not appear to be any explanation.
Did you find variables that showed correlation but had no logical explanation to it?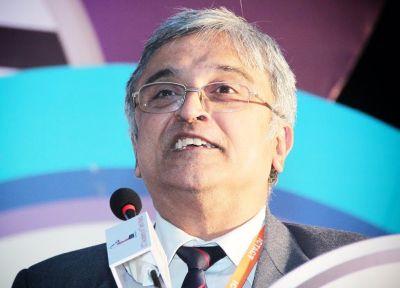 Does the correlation between the GDP and Covid mortality rate have any logical explanation?
GDP and HDI are variables where there seem to be no scientific explanation for the observed correlation.
That is why we looked at the variables that have some scientific or logical reasons for the observed connection.
For example, we found that there was a correlation between higher mortality rate, and sanitation, autoimmune diseases, hygiene, and demography.
After we have taken out the part of observed mortality rates that can be explained by these variables, we found that there was no correlation between residual mortality rate and the GDP.
Thus, the observed correlation is almost entirely due to the confounding factors I said earlier.
You mean, we shouldn't connect GDP and the Human Development Index with mortality rate at all?
The full story is, it is demographics, sanitation, etc are connected to mortality rate.
Once you make this connection, the GDP story completely vanishes.
In the late 1990s and early 2000s, there were a lot of stories connecting Sachin hitting centuries and the Sensex going up! This is an example of spurious or nonsense correlation.
You will see that the time Sachin started playing was when economic liberalisation happened. And that explains the Sensex going up, and not Sachin hitting centuries.
I see the same kind of spurious correlation between the GDP and Covid mortality rate.
There was a lot of debate on the efficacy of BCG vaccine in fighting Covid-19. What did you find out about BCG vaccine?
Yes, many early studies suggested that the countries in which the majority population was immunised by the BCG vaccine, had lower LDM (low death per million). But we found negligible of correlation between BCG vaccination and LDM.
A possible explanation for this difference could be due to the fact that comparisons in the previous studies were made with socially similar nations while we considered a diverse group of countries.
In fact, we found significant negative correlation of mean BCG vaccination of a country and prevalence of autoimmune disorders
Can we say, better hygiene conditions made people in the richer nations less immune which, in turn, resulted in higher mortality rate?
Added to the fact that better hygiene conditions made them less immune, was the demographics; that more people belonged to the higher age group.
These two factors explain why we see higher mortality rate in those countries.
Does this mean we shouldn't be living in a very sanitised world?
No. Many people asked after reading the study, should we be living in unhygienic conditions? No, that is not the point.
Perhaps those who are living in better hygiene conditions should try to boost their immunity, while those living in poor hygiene conditions should improve hygiene and also boost their immunity.