'I would say it is not going to be days and weeks. It is going to be months and years, over which we would make an assessment on the decisions taken by the Parliament at this point of time.'
'We are in for a long haul is what I would say.'
Illustration: Dominic Xavier/Rediff.com.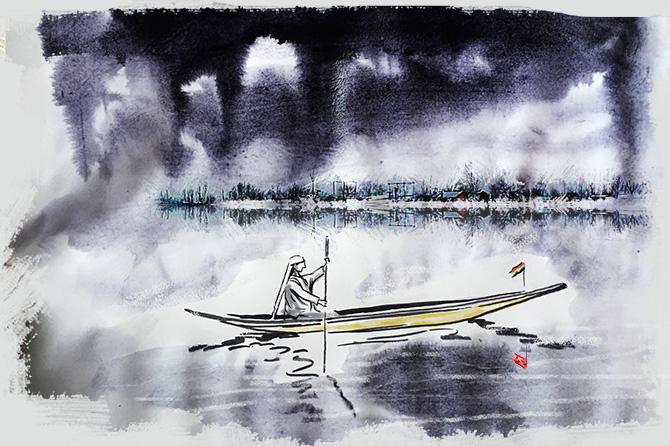 Professor Navnita Chadha Behera, Visiting Fulbright Fellow, George Washington University, Washington, DC, spent more than 15 years doing research for a book she was writing that she felt would bring understanding on Kashmir, the state that has been converted into a Union territory.
Demystifying Kashmir, published by the Brookings Institution, Washington, DC, in 2006, was the result of interviews with every kind of stakeholder of the Valley, be they locals or political titans or even controversial players like militants, and was Behera's second book on Kashmir.
She even reached out across the border to Pakistan-Occupied Kashmir, in an effort to make sure her account was not partisan to India and to get insight into the views of those communities.
Her detailed, extensive research was all about "questioning the stereotypical myths associated with Kashmir, historically as well as in a contemporary context."
A decade later, as much of India, especially Young India, celebrates the abrogation of Article 370 in Jammu and Kashmir, Behera finds herself bewildered by the wild jubilation that has spread across India.
In an interview to Vaihayasi Pande Daniel/Rediff.com, Behera, below, says, "The regional political parties I hope they understand what the implications of this move are. Because this is a huge shift in Indian polity, as such, so it is not just implications for Jammu and Kashmir, it has huge implications for the rest of India too."
As someone who has always been a Kashmir watcher, what are your feelings about the present developments in Jammu and Kashmir and the manner in which the revoking of Article 370 has come about?
I normally don't watch TV but for the last two days I have been glued.
These are very staggering developments. The Bharatiya Janata Party had always kept it (revoking of Article 370) on its manifesto although, interestingly, it was never on the manifesto of NDA (National Democratic Alliance), which meant that as long as it was part of a coalition government it was going to kind of tone it down and not really insist upon the abrogation of Article 370.
This time, I think, since they came back with a majority -- which got enhanced in fact -- from their last record they would have felt it is probably time to deliver on their promise.
I, personally, have reservations on the wisdom of the decision itself, not just the manner in which it has been done.
There are two debates that are going on:
One is that abolition of Article 370 is good, but it should not have been done as undemocratically as it has been done.
And (the other) whether the abolition of Article 370 itself is good.
Now if you look at the public opinion across the country, one does get the impression that the people are overwhelmingly in support of the decision, including some political parties cutting across the ideological spectrum.
I find A. The basic problem remains. The stakeholders, who are going to be impacted by this decision, are under lock and key right now, including the political leadership, including the common people. You know there is a total clampdown.
Right now they have prepared well -- in order to take such a momentous decision -- be it related to shutting down the educational institutions or stocking up on essential supplies and so on and so forth.
But for how long?
Eventually, life has to come to normal.
I would say it is not going to be days and weeks. It is going to be months and years, over which we would make an assessment on the decisions taken by the Parliament at this point of time.
We are in for a long haul is what I would say.
You divided your earlier answer into, firstly, the way the revoking of Article 370 happened and, secondly, if abrogation should have been done at all. I think your last answer was more about how it was done. But should it have been done at all?
Personally I know I (belong to) the minority opinion, at this point of time.
I have always looked at Article 370 more in terms of its spirit, rather than the provisions, as such, of the Article. In terms of provisions, as such, the Article has been hollowed out decades ago.
There are, I think, about 395 provisions of which 260 have been amended. And the rest 135 are the ones for which there were identical provisions in the Indian Constitution.
So Article 370, for years, has existed pretty much on paper, on the statute book. But substantively that autonomy that Article 370 gave to Jammu and Kashmir has been whittled down. It has largely been of symbolic significance, including the state flag and a few other provisions.
The most substantive one has been 35A (of the Indian Constitution that allowed Jammu and Kashmir's legislature to designate who were permanent residents of the state and give them special rights and privileges, especially vis-à-vis land).
But 35A is an idea that is being drowned out in the celebrations of the removal of 370.
But there is Article 371 too. There are several states in India where Indian citizens cannot buy property and they are as mainstream as Uttarakhand and Himachal Pradesh, as much as the Northeastern states – there's a whole spectrum of states.
Andaman and Nicobar Islands?
Exactly.
The considerations are also very diverse. From protecting tribal rights to protecting…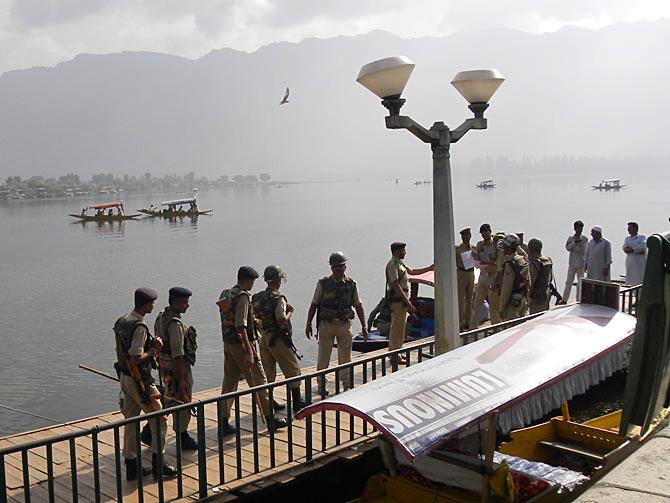 Ecology?
Right. Article 370 has been made out to be this special status to Jammu and Kashmir.
I have always looked at 370 as the Indian State's special response to diverse political aspirations of its communities and states. And the malleability of the Indian Constitution and the Indian State's responses to the diversity that we have within the country.
I have looked at it in that spirit. And in that spirit it offered an example, that has been used for the rest of the country too. We have used intermediate state structures of autonomous hill councils in Darjeeling, Ladakh and in other parts of the country; we have created new states too.
So the point is that Indian democracy has been resilient because it has been so responsive to diverse political aspirations of different communities that it has in different parts of the country.
I think Article 370 needed to be looked at in that spirit.
If you look at it in that spirit I think we have taken a huge step back today (on August 5).
Particularly, the reorganisation of Jammu and Kashmir bill, that has been introduced. That is far more potent with implications for the kind of India that we are building.
The interpretation that the home minister (Amit Shah) gave, that the Constituent Assembly is no longer there (in Kashmir), so it has been substituted with a legislative assembly.
The legislative assembly is right now suspended… and the state is under the President's rule, so the governor… -- the governor 48 hours ago gave a statement that he does not know what is going on. And 48 hours later his voice seems to be representing all the people of Jammu and Kashmir.
That's a huge step that we have taken. I don't know but I assume -- and I would not be surprised -- if the constitutional validity of this bill is challenged in the Supreme Court, in due course.
And I would be watching, with a lot of interest, as to what outcome we will get, because this has huge implications, not just for Jammu and Kashmir but for the rest of India too.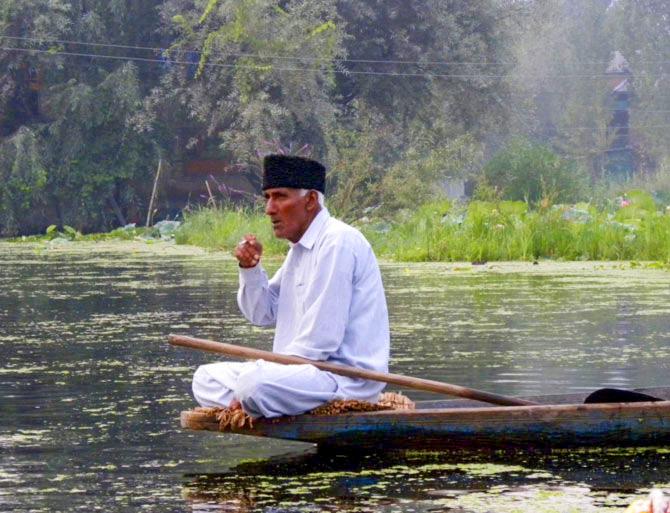 You stated that the stakeholders were under lock and key and can't say anything.
The people who are celebrating, that you mentioned, are people, perhaps, who don't even understand the risks that might arise with the revoking of Article 370?
One doesn't have to take a stand, either for or against the abrogation of Article 370, to know that the people celebrating don't even know what the issues are?
One wonders that the people who are celebrating, including people like actor Anupam Kher, who is a Kashmiri Pandit… one wonders how much they actually understand about the issues involved?
I would agree with you.
Normally, I don't respond to WhatsApp messages and the kind of stuff that keeps circulating around. But some of (the messages coming even from) my own friends and family, the kind of stuff, in the last few days, that I have seen on Article 370… I have actually sat down and started responding to them, that: 'This is half-truths'. 'These are myths'. 'This is misleading'. 'This is misconstruing'.
And in many cases: 'This is grossly incorrect'.
Unfortunately this generation isn't aware of the historical context in which Article 370 was negotiated, the kind of challenges the country was facing (then) and it is an open season for bashing (India's first prime minister, Jawaharlal) Nehru.
Nehru has made his mistakes and one should be able to look at it dispassionately.
But I don't count Article 370 (in Jammu and Kashmir) as one of his mistakes.
And, Sardar Patel was fully on board in this process as well as the final decisions taken.
Nehru was responding to a very special sort of situation at that point of time. He felt that a voluntary accession of Jammu and Kashmir to the Indian State was the best rebuttal possible to the two-nation theory.
It was. It indeed was.
(Former chief minister) Sheikh Abdullah's free political will and choice, to opt for India (rather) than Pakistan, meant a lot, politically, for the idea that they were trying to uphold, at that point of time.
I don't think at this point of time we have the (facts on that) narrative, we have the knowledge, we have the right information (on what happened then)… There is a lot of celebration (right now), yes. I don't know how well-informed it is.
Are the people, who are actually putting this in place and planning this move for Jammu and Kashmir, going about it in an informed, knowledgeable manner?
Clearly, the BJP government is determined to execute this.
And I have no doubt in my mind that they will go ahead and just do it. Already they have done it. I don't think there is a question mark anymore. It's already a done deal.
I am a bit surprised at the home minister's statement though that denuding Jammu and Kashmir of its statehood is a temporary measure.
I don't know how he defines temporary and what does he mean that such situation will become normal, what exactly are we expecting...
And Ladakh, which is celebrating the UT status, finally having gotten it, so what happens when Jammu and Kashmir becomes a state again?
Would Ladakh lose its UT status?
There isn't complete…
Many question marks?
There isn't complete clarity on some of these issues.
I have no doubt in my mind that the government has thought this through. And ample homework has been done in terms of how exactly they will go ahead and do it on the ground.
But it is the first time in India's constitutional history that the statehood of a particular state has been denuded and (it has been) downgraded to a Union territory.
It has been the other way around so far -- we have created new states… Even Delhi had a demand (to be upgraded) from a UT to a state.
It is the first time in India's Constitution that this has happened. So it is momentous in that sense.
In Ladakh, for example, autonomous hill councils in Leh has been operating for more than two decades and Kargil, for more than one decade now. So how will they dismantle those structures? How they will replace it with a UT, mind you, without an assembly?
I don't know.
Is that going to be more representative?
We will have to wait and watch, as to how we are doing this.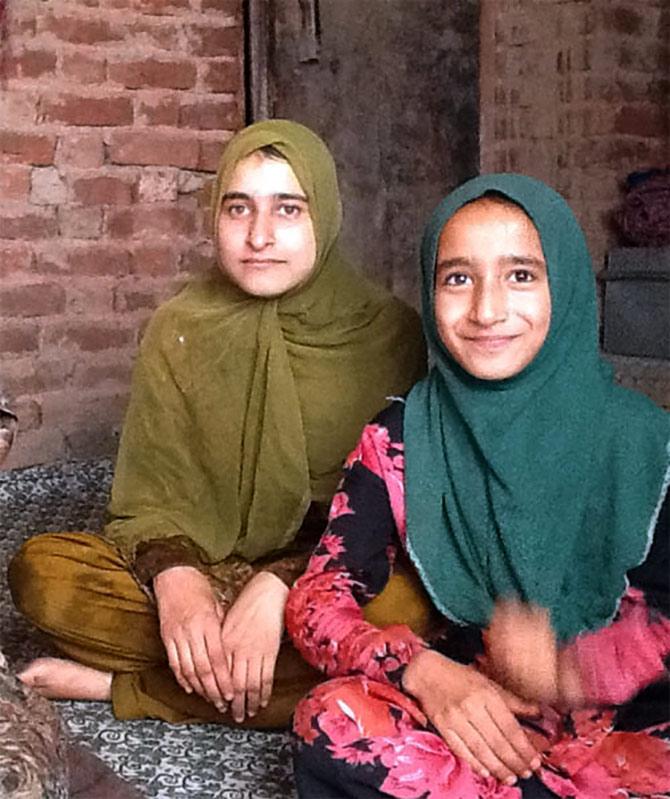 One also wonders why some of the Opposition has been supporting this move of revoking Article 370 in Jammu and Kashmir, by the BJP? Is that just a political equation? Or do these people, across party lines, feel the BJP can pull it off and feel the need for it to happen?
What is surprising to me is the stand taken by some of the Opposition political parties like YSR Congress (the party of YS Jaganmohan Reddy, chief minister of Andhra Pradesh) like Biju Patnaik's Biju Dal (in Odisha), AIADMK (in Tamil Nadu), like (Delhi Chief Minister Arvind) Kejriwal.
The method that they have adopted to bring this about… tomorrow it can happen with any state!
(What) stops the government from putting 356, suspending a state assembly, getting the governor and Parliament to assume the powers of the state legislative assembly, and you carve out (ie, delete) a state!
This can happen to any state in India!
It has huge implications!
So I do not know to what extent the Opposition regional political parties, who have come out in full support (understand this).
Do they understand the implications of what has just happened?
Because this has huge implications for the very federal character of the Indian State.
I think, the political scientists and analysts, like us, also need to better understand the processes that are bringing back a single national political party with a full majority on its own.
So there is much re-thinking, that we all have to do, in terms of understanding (the new situation).
The India, I understood, (was one where) the regional impulses were becoming stronger. It was a very diverse India, which was coming together, politically, in a very cohesive, democratically-resilient way.
Right now what we are witnessing is…
Power of the Centre?
Yes. It is an overall centralisation drive, centralisation of powers.
Which Modi himself complained bitterly about when he was a CM of Gujarat.
Exactly.
So these regional political parties I hope they understand what the implications of this move are. Because this is a huge shift in Indian polity, as such, so it is not just implications for Jammu and Kashmir, it has huge implications for the rest of India too.
You spoke about how the revoking of Article 370 in Jammu and Kashmir was about denuding a state of its statehood. There are psychological implications perhaps too.
On the other hand, if one were to look at this positively, one could say, as many are, with awe, that Narendra Damodardas Modi and his government had the courage to bite the bullet and go ahead, aggressively, with this apparently long-desired move.
And maybe they can push this through and it might just work and peace will come to Kashmir?
Maybe.
Maybe it will work.
I have my reservations based on the understanding I have about the polity of Jammu and Kashmir, about my own understanding of India, perhaps.
There is no doubt that Prime Minister Modi has time and again shown the political will to take tough decisions.
But whether those tough decisions are necessarily in the best interest of the country, I think, the judgement is still out.
Demonetisation is one example. A tough decision. It needed a resolute political will to pull it off. They pulled it off. No doubt about that.
But the verdict is still out on whether…
It was needed?
Yes. Whether it worked.
What I am saying that a few days and weeks and even months are too short in a nation's history to judge the outcome of as momentous a decision as has been taken right now.
Yes, and they are judging Nehru, god knows how many years later?
Exactly. Seventy years later. I will hold my judgement for now.
Photographs: Vaihayasi Pande Daniel/Rediff.com and Danish Ismail/Reuters.
Don't miss the second part of this interview!