'...only if we sort it out with Pakistan.'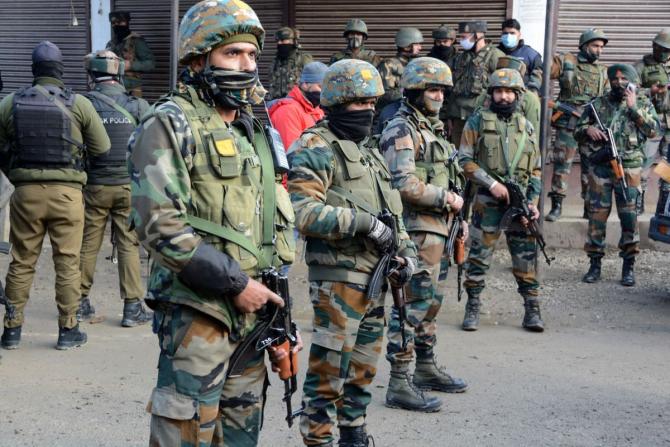 Amarjit Singh Dulat, former head of the country's external intelligence agency, the Research and Analysis Wing (R&AW), is a spymaster known for his in-depth knowledge about Kashmir, so much so that post retirement, then prime minister Atal Bihari Vajpayee appointed him as his advisor on Kashmir.
Dulat served in the Intelligence Bureau for 30 years. At the Bureau, he headed the Kashmir group during the turbulent 1990s. He knew Kashmir, its people and its politicians so intimately that he was referred as 'Mr Kashmir'.
Dulat was at the Jaipur Literature Festival recently to promote his memoir A Life In the Shadows where Rediff.com's Senior Contributor Prakash Bhandari spoke to him.
The concluding segment of a two-part interview:
What would be the outcome of the assembly election after delimitation?
I don't think there would be any election possible in the state in 2023.
The reasons why elections are not possible in the state in 2023 may be due to 'season and security'. I would not elaborate.
At the most, I would say Jammu is Jammu and Kashmir is Kashmir. There is a cultural issue that divides the two regions.
Do you think Kashmir has finally been mainstreamed?
Yes, fully. Separatism and the Hurriyat are no more issues. The Kashmiris are the kindest, gentlest and nicest people.
I would reiterate that both Sheikh Abdullah and his son Farooq Abdullah are great Indian nationalists.
The Kashmiris feel they are an oppressed lot having been ruled by the Mughals, the Sikhs, the Dogras and even the Afghans.
Time and again they have been oppressed and betrayed.
The Kashmiris have learnt to be devious and they know how to survive.
You have devoted an entire chapter on Farooq Abdullah.
Yes, an entire chapter deals with Dr Farooq Abdullah. Not for nothing have I always considered Farooq to be one of the most intelligent politicians in the country.
He is, to my mind, the tallest leader -- certainly the tallest Muslim leader -- that India has right now.
There is no one who has been more closely entwined at the heart of Kashmiri politics than Doctor Saheb.
I last met Farooq Abdullah at his Gupkar Road residence in early 2020: Farooq was sitting by himself in his study, a bank of telephones on one side of him and an open Quran on the other...
It was the first time I was seeing Farooq Saheb after his detention.
I noticed that he didn't let the phone ring more than once and he was eager to talk to whoever was calling. He loves Kashmir and the Kashmiris love him.
Rahul Gandhi has unfurled the Tricolour at Lal Chowk in Srinagar. What did he wante to prove?
Rahul Gandhi by unfurling the Tricolour wanted to stress that the Congress is in favour of restoring statehood in Jammu and Kashmir. Let him work on these lines.
What is your best hope for Kashmir?
Kashmiris want peace. I am of the view that militancy will come down. But terrorism in Kashmir could be eliminated only if we sort it out with Pakistan.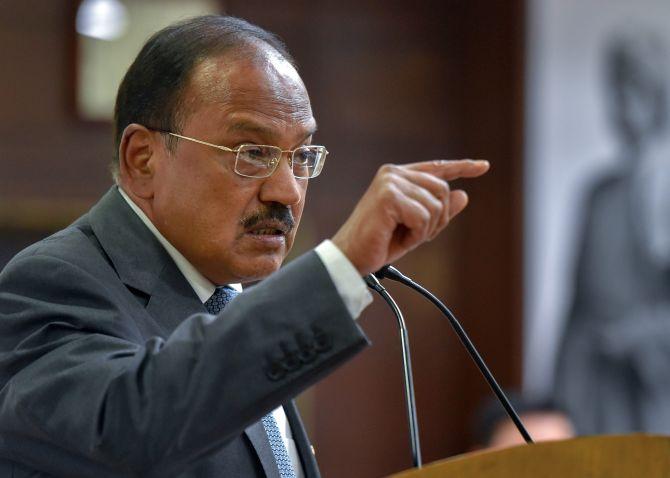 In your book A Life In The Shadows you have talked about National Security Advisor Ajit Doval.
Let me admit, he is a better spook than me. He also knows how to grab opportunities. He is a crack intelligence person.
At one point there was a conversation about bringing Doval across to Pakistan, it was a chance that our neighbour lost.
People talk about my (Dulat) doctrine and Doval's doctrine.
I never had any doctrine; I don't know anything about Doval's doctrine.
Does any Doval doctrine exist? I ask those people who they talk about.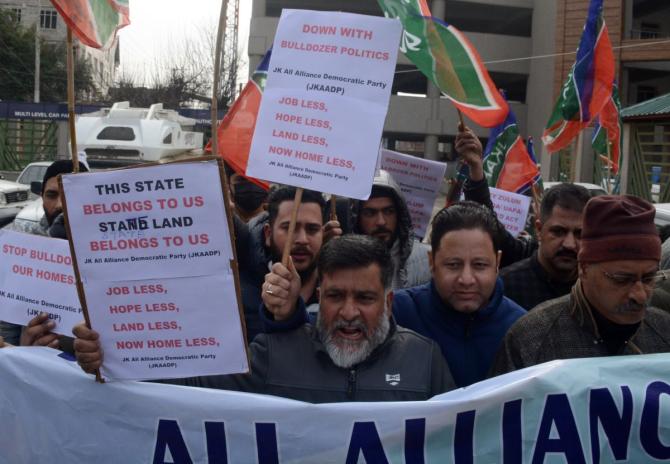 You have enjoyed the patronage of politicians.
Yes, the late Rajesh Pilot was my friend. Rajiv Gandhi as prime minister trusted Rajesh Pilot and was given the task of handling Kashmir affairs and in this connection I met him in 1988.
He was also a very close friend of Farooq Abdullah. He took me to Sonia Gandhi to brief her on some internal security issue.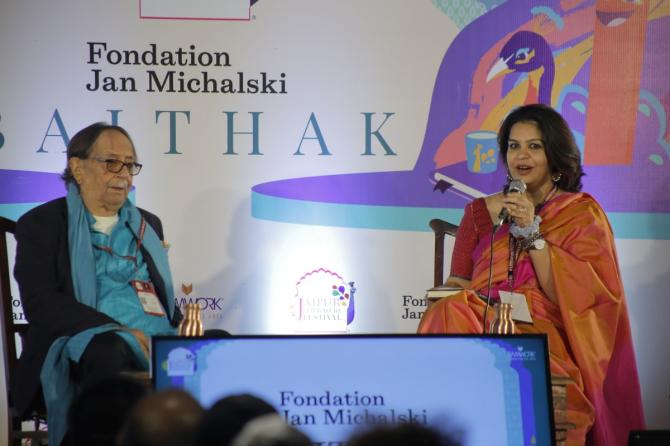 You were close to President Giani Zail Singh?
Gianiji's original name was Jarnail Singh, but he changed his name to Zail Singh when he was sent to prison in 1938 as he was involved in the freedom movement.
I was very close to him and he took me to Houston for heart surgery there in the US.
An hour before the surgery, the doctors entered his room and asked him if he was 'ready'.
It is then that he is supposed to have replied 'No I'm not Reddy*, I am Zail Singh' and that became an evergreen joke.
But Rajiv Gandhi never trusted Zail Singh and when his Presidential term was coming to an end, there was a rumour that Gianiji might sack him.
Gianiji was an honourable man and above all an honourable Sikh.
*A reference to Neelam Sanjeeva Reddy, India's President between 1977 and 1982.
Feature Presentation: Aslam Hunani/Rediff.com