'It may go up and it may go down, but it will never stop.'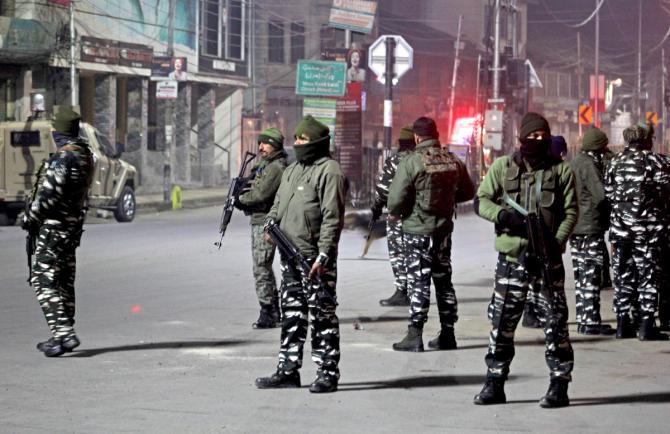 No Indian spymaster has written a memoir.
Amarjit Singh Dulat, who headed the Research and Analysis Wing, India's extrenal intelligence agency, and also served in the Intelligence Bureau, India's domestic intelligence agency and is one of India's leading experts on the insurgency in Kashmir is the first to have done so.
Dulat's memoir, A Life in the Shadows, provides fascinating insights into some of the key intelligence successes and failures in the last forty years.
In the first part of an exclusive interview with Rediff.com Senior Contributor Rashme Sehgal, the spymaster notes, "The problem is that everybody remembers our failures, but nobody talks about our successes."
There has always been a question mark on the exodus of Kashmiri Pandits from the Valley.
The general impression is that then J&K governor Jagmohan was responsible for the exodus.
Do you share this view?
I was there in Srinagar in those days. I do not subscribe to this theory. I was no admirer of Jagmohan, but I do not believe Jagmohan was responsible.
Was the ISI behind the exodus of the Kashmiri Pandits?
I believed instructions to this effect must have come from the ISI, but all the JKLF (Jammu and Kashmir Liberation Front) boys I have spoken to said it was their people who had decided to target the Pandits.
There have always been ideologues in the Valley who have been pro-Pakistan.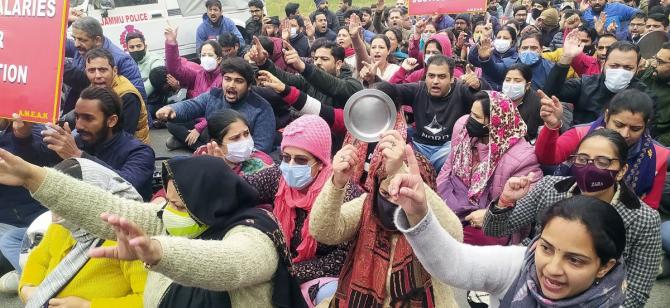 Were these ideologues being funded by Pakistan?
Some of them must have been funded by Pakistan. Their numbers have reduced, but Pakistan has always had people who have subscribed to their point of view.
They are jamaatis and between 1990 and 1996, there was a rise in the rhetoric of aiding and abetting the militants.
But the present government claims funding from across the border has been stopped.
It has never stopped. It may go up and it may go down, but it will never stop. I would be happy if it stopped.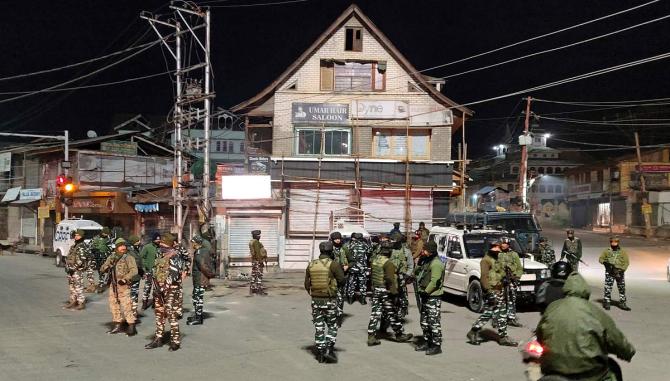 Can you explain the reason for the major intelligence failure in 1990?
You were posted in Srinagar then and it was during this period that you lost key intelligence officers within a span of three weeks.
We were not aware of what was going on on the ground. It all happened very fast.
Our boys (Intelligence Bureau agents) were targeted, but before that J&K police and J&K intelligence boys were also targeted.
There have been intelligence failures, but we have also had major successes.
Kashmir politics has always been volatile. In 1991, when I returned to the Valley (after P V Narasimha Rao became prime minister), one of our major successes was that we managed to find Shabir Shah.
He had been underground for almost a year. He did not want to be arrested. The general view was that he was in Pakistan.
Pakistan had also been looking desperately for him as they wanted to get him actively involved in militancy. He was not directly involved in militancy, but he was an inspiration to these boys (jamaatis).
But we believed he was in India and we did managed to find him.
The problem is that everybody remembers our failures, but nobody talks about our successes.
Your book repeatedly emphasises how there is a trust deficit between Delhi and Srinagar. What are the reasons for that?
There is a trust deficit between Delhi and Srinagar. It is there even today.
It has been there from 1953 following Sheikh Abdullah's arrest by the Nehru government.
Dr Farooq Abdullah emphasised this point during the course of an interview he gave Saeed Naqvi in which he said publicly that 'Delhi does not trust us'.
Dr Abdullah was a Cabinet minister when he made the point that Delhi does not trust Kashmiris and the Kashmiris in turn do not trust Delhi.
Another example of intelligence failure was the Kargil War in 1999.
I was in the IB when the DG sent a report on this to the home minister and the defence minster. All the important people were informed by the DG himself.
There is something called actionable intelligence, but that often gets entangled with domestic and foreign policy especially when it comes out of Pakistan.
As somebody has said 'Don't ring a bell unless you can ensure the bell is heard.'
Shouldn't the DG have rung the bell harder on the Kargil issue?
He could have personally walked across and briefed the home minister, but when a report goes all the way up to all the concerned officials, somebody should have taken note of it.
Feature Presentation: Aslam Hunani/Rediff.com