'China's opaque defence allocation processes are shrouded in mystery and have triggered security dilemmas among its neighbours and others,' notes China expert Srikanth Kondapalli.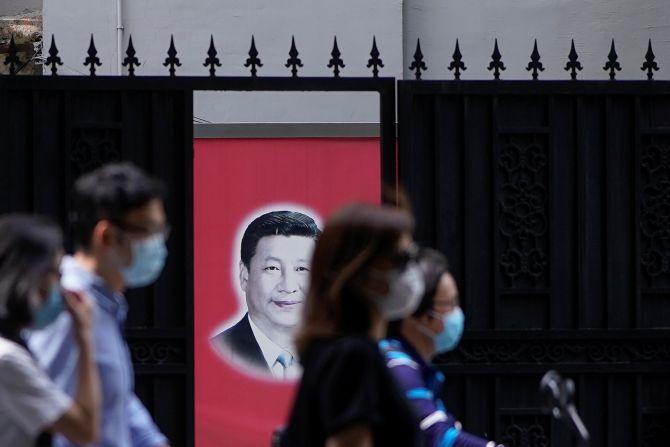 At the current parliamentary session in Beijing, China's Premier Li Keqiang announced a rise in defence allocations to about $179 billion -- an increase of 6.6 percent from the previous figures of about $177 billion.
This makes it the second largest defence allocations in the world after that of the United States allocations of about $730 billion, and three times over the Indian defence budget.
Till 1989, Indian and Chinese defence budgets matched each other at around $16 billion.
Since the 1990s there was a marginal increase in China's defence budgets over Indian defence budgets, partly as a result of the nearly 10 percent increase a year in defence allocations by China.
However, since the 2000s, a wide gap began between the two Asian giants began to emerge.
In 2005, China's defence allocations doubled that of Indian outlays, while in 2010 it tripled.
The Stockholm-based Peace Research Istitute, on the other hand, estimated that China's actual defence spending is more than $230 billion while other estimates suggest to as much as $300 billion.
Of course, Zhang Yesui, spokesperson for the parliament, stated that there is no 'hidden military spending' and that China has been sharing such data with United Nations registers.
However, the UN register has not been updated for the past seven years!
Besides, China once walked away from the UN register protesting US arms transfers to Taiwan in the early 1990s.
A similar situation exist even today with the US decision recently to transfer torpedoes to Taiwan.
Despite denials, China's opaque defence allocation processes are shrouded in mystery and as such has triggered security dilemmas among its neighbours and others.
Wide discrepancies exist about China's 'peaceful' intentions and the coercive diplomatic postures that Beijing has been exhibiting in recent times with the backing of its huge defence outlays.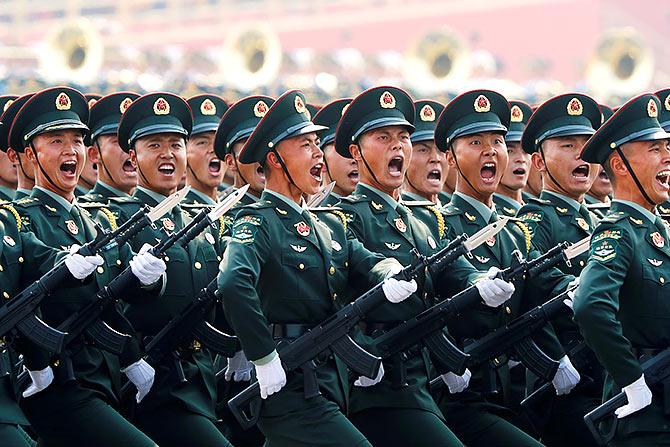 Firstly, the philosophy of China's defence budget.
Two phrases were outlined as 'guiding principles' -- the defence budget should be either coordinated or subordinated to the civilian economy.
That is if the civilian economy is doing well, then the defence allocations can be increased or vice versa.
Since the 1990s, China's civilian economy grew at about 10 percent and hence defence allocations also matched a similar percentage for the past three decades.
However, while the civilian economy grew more than 10 percent in the early 1990s, defence allocations were 'subordinated' to the civilian economy.
Today, the civilian economy is declining in China from 10 percent in 2010 to an estimated 6 percent last year, but expected to be about 1 percent in this year of the COVID-19 disaster.
Yet, in the early 2010s, China's defence budgets still retained double digit increases, suggesting neither that it is 'subordinated' or 'coordinated' methods but in fact overshadowing the civilian economy's growth and to a praetorian prospect.
Higher defence allocations is one way of placating the military constituents who form 10 percent of the representation in the Chinese parliament, unlike in India.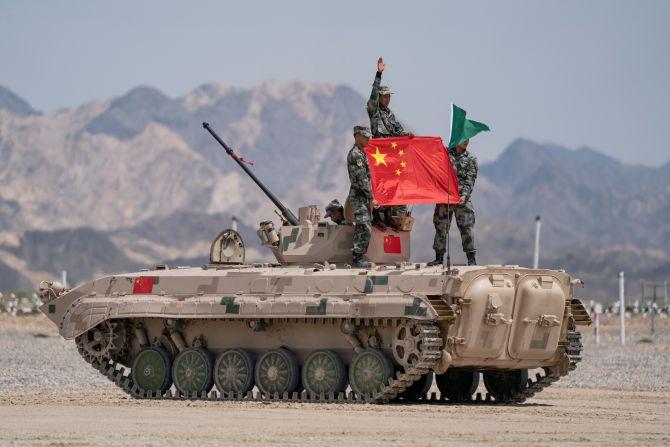 Secondly, China's official defence finance includes only work unit budgets, itemised budgets and earmarked expenditures.
Unlike Zhang's assertion on no 'hidden' spending and unlike the established practices in India or Japan or the US, China's defence finance does not include 'extra budgetary funds' (military self-generated income through commercial operations, military-run production profits, business development income) or earmarked construction funds for the paramilitary and research and development or even inter-agency funding (foreign aid, conscripts, local military training, air defence works, mobilisation preparedness, military procurement from abroad etc).
Many of the above are massive financial outlays.
For instance, China since the 1990s has been a major arms importer from Russia and Israel including Sovremenny-class of destroyers, Kilo-class submarines, S400 air defence systems, Su-27, Su-30, J-10 Lavi fighter aircraft, drones and other capital-intensive platforms, not to mention of sophisticated systems imported.
China's defence budget does not include Osama bin Laden's transfer to China of unexploded Tomahawk missiles from Afghanistan at $10 million apiece either.
Thirdly, China's military assertiveness in the South China Sea against Vietnam and the Philippines, on the Senkaku islands, Taiwan and India-China border areas -- all have witnessed capital and technology intensive platforms deployment given the country's military strategy shift to fight and win integrated joint operations beyond China's borders.
China's defence allocations to its power projection forces like rapid response forces, naval and air forces and missile forces increased substantially.
All this cost money although none has been outlined.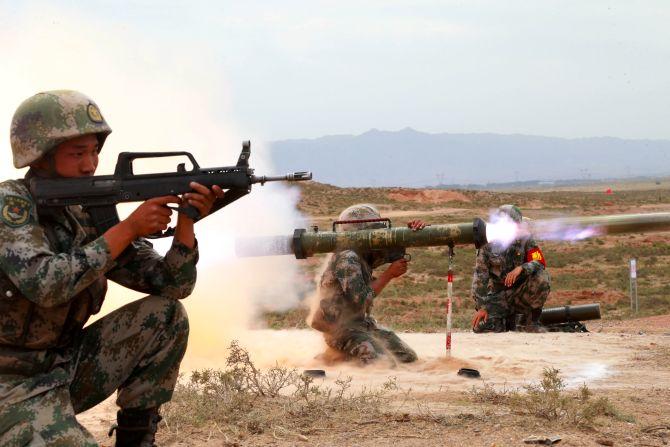 Fourthly, unlike in India or other democracies which have strict auditing procedures, China's financial and auditing of accounts do not include logistics services finances, equipment finances and production and management finances.
No unified management framework or centralised administrative framework exists resulting in not only corruption at all levels, but loss of revenue to the state.
The seizure of 17 truck loads of gold biscuits and other expensive items from General Gu Jinkun, the PLA's former deputy chief of logistics, is only the tip of the iceberg in China.
Fifthly, China displayed very expensive and technologically intensive military platforms and systems like DF-41, DF-31, DF-21D, DF-16 missile systems, J-20 stealth bombers, Z-20 helicopters, tanks, armoured personnel carriers and drones at the Beijing military parades in 2015 and 2019.
Many of these are products of indigenous R&D efforts the budget of which is not shown in the one-line figure announced in China's parliament.
Sixthly, many civilian projects like space, cyber, counter-terrorism are not factored in China's defence finance system.
With the recent military-civil fusion, this trend of civilians subsidising military finances will increase further, militarising civilian sectors in the longer run.
That is a danger for not only the Chinese, but also to the outside world.
---
Srikanth Kondapalli is Professor in Chinese Studies at Jawaharlal Nehru University.
Production: Aslam Hunani/Rediff.com