'This country's backwardness is exposed when Indians bribe, coax and cajole agents to get back-breaking jobs abroad to save a little money at home,' observes Sunanda K Datta-Ray.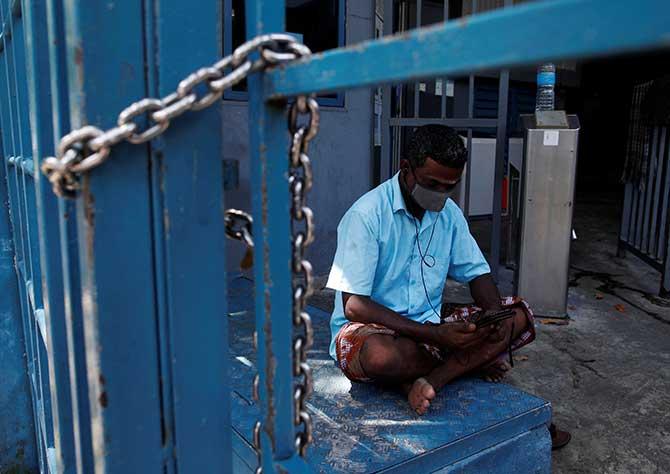 I am very glad my old friend Tommy Koh, the veteran Singaporean diplomat, has drawn attention to the plight of foreign workers in the island republic, although I wish the occasion was less painful than the COVID-19 pandemic.
Tommy's comment might help to correct the Panglossian image Singapore projects, and which a former Indian high commissioner there, Mrs Vijay Thakur Singh, reinforced during the 2013 Little India riot.
Commenting on the lockdown in two dormitories housing some 20,000 men after nearly 100 of them tested positive for coronavirus, Tommy said on Facebook that Singapore's treatment of foreign workers was 'not First World, but Third World'.
He added, 'The dormitories were like a time bomb waiting to explode. They have now exploded with many infected workers.'
Much as I love Singapore and regard it almost as my second home, I wish Indian labourers did not have to seek work there.
Exporting unskilled manpower is not compatible with a nation's self-respect.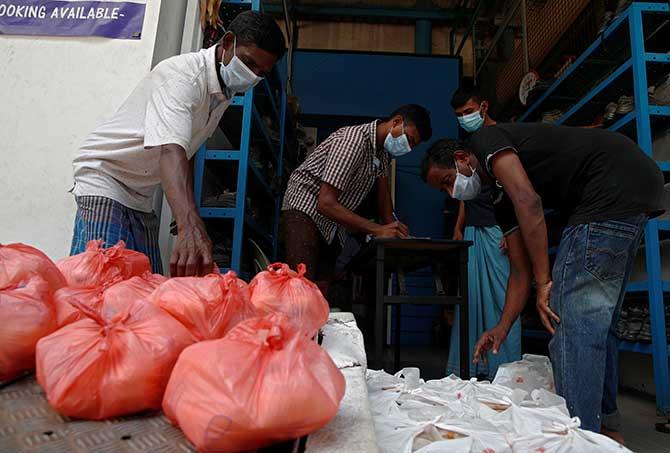 Singaporeans see through the bombast of Indian politicians who trumpet this country's alleged greatness and whose boasting was punctured by two Straits Times headlines when an Indian high commissioner desperately tried to deny the existence of some 9,000 illegal Indian migrants.
One headline quoted an illegal Indian: 'We came for money'. Another read: 'The scent of the S'pore dollar'.
No Indian diplomat could ever tell me the exact number of legal Indian labourers.
Such humble information was beneath them.
In my time, Indians comprised a substantial element of Singapore's 756,000 foreign workers.
With constant development, Singapore remains highly dependent on overseas workers who now number just under 1.4 million -- almost a quarter of the 5.7 million population.
Within this contingent, the 284,000 construction workers are mainly Indian, Bangladeshi and Myanmarese.
Another 256,000 from the Philippines and Indonesia work as domestic help.
The 40 dormitories for foreign workers house over 1,000 inmates.
Tommy commented on them because many are cramped and dirty with up to 20 sleeping in a room, cockroach-infested kitchens, overflowing urinals and toilets that are not disinfected.
Trash isn't cleared regularly.
"These factors create a perfect storm for massive rapid infection," says Luke Tan, case work manager at Humanitarian Organisation for Migration Economics.
Singapore can be relied on to take every care of patients.
But after the pandemic, will they again be at the mercy of unscrupulous recruiting agents and employers?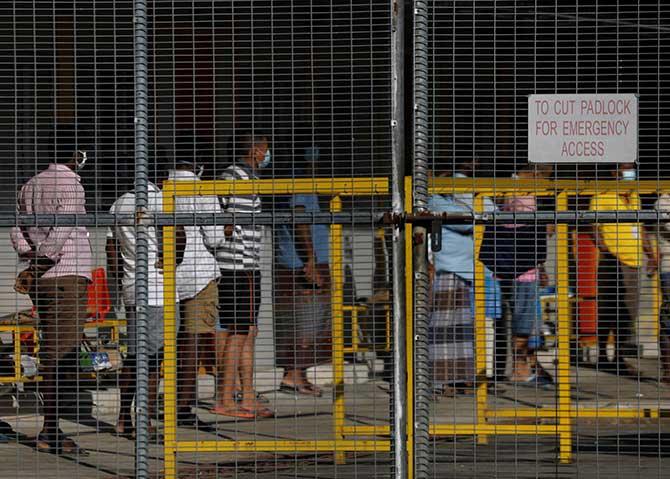 I once invited 20 of these men rebuilding the house opposite our rented bungalow in Serangoon Gardens to dinner.
But for one Bangladeshi, they were all Tamils, one of whom even had an engineering diploma from Tamil Nadu and was fluent in English.
He couldn't get a job in India, and the exchange rate made a labourer's wage (even after legal and illegal cuts) attractive.
I remember one of them -- probably the youngest of the men -- did washing-up while dessert was served.
He finished washing up and came back into the living room looking for his "butter-cake" as he called it.
There was none left and he burst into tears.
There was nothing anyone could do at that time of night in a secluded residential colony.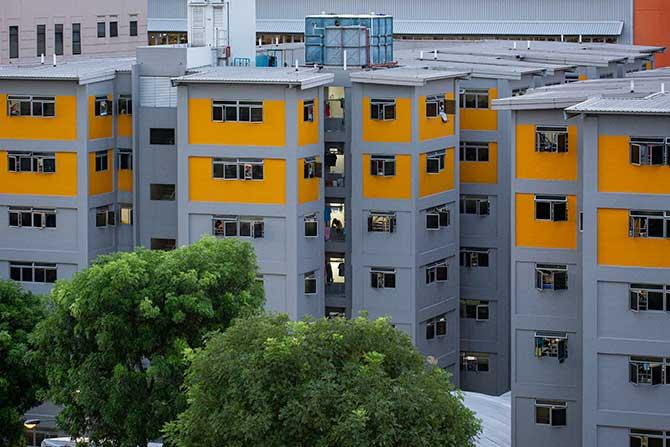 The riot I mentioned erupted when Sakthivel Kumaravelu, a 33-year-old Tamil construction worker, was run over by a private bus driven by an ethnic Chinese, Lee Kim Huat, alias Lim Hai Tiong.
The courts exonerated Lee of blame and found Sakthivel was drunk.
But the point is the riot was an instinctive explosion of the rage and frustration of hundreds of Indians who had sold their wife's jewellery and mortgaged their property to venture to Singapore where they felt ill-used by dalals and employers alike.
On a guided tour of selected dormitories, Mrs Singh whose husband is a Kapurthala princeling, gushed on TV about how handsomely they lived in Singapore.
Tommy, to whom I am especially indebted for presiding over the lavish Delhi release of my book Looking East to Look West: Lee Kuan Yew's Mission India, has given the lie to that.
To adapt Tommy, Singapore can afford to be 'First World' because of 'Third World' Indian labourers.
That's our tragedy.
This country's backwardness is exposed when Indians bribe, coax and cajole agents to get back-breaking jobs abroad -- West Asia as well as Singapore -- to save a little money at home.
It reduces India's prime minister (not only Narendra Damodardas Modi but his predecessors as well) to little more than Third World 'coolie sirdars' charged with mobilising exploited labour to serve the needs of First World economies.