The benefits of modern medicine have led people to demand more from the State, and to value every life.
Even a modest death toll caused by an epidemic today is unacceptable, notes Dipankar Gupta.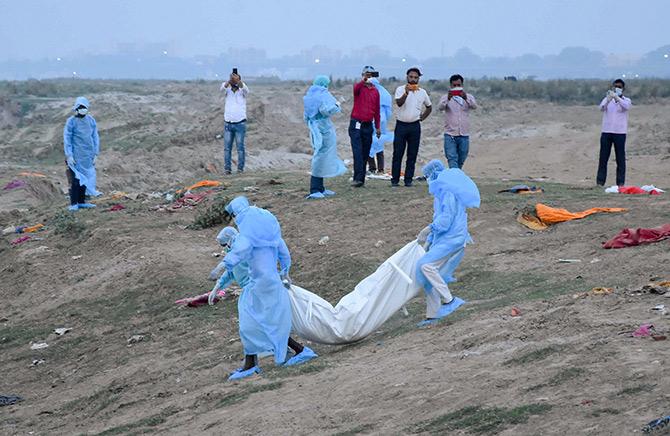 Look at the bright side.
If isolated attacks in Indore on health workers enforcing quarantine has gained so much publicity it only shows how civilised we have gradually become.
In Russia, Britain and Germany, right up to the 1830s, massive cholera riots broke out which would put Indore's prickly little one-day flare up to shame.
In those days doctors too were beaten up, governments and kingdoms shook, all kinds of rumours were rife, including the poisoning of wells for devious reasons of power.
In the 14th century, Jews were rounded up and killed as suspected agents of epidemics.
Compared to such cataclysmic events, the Indore news is a minor, indoor affair.
There is no doubt then that we have progressed along the civilisational route.
We are now more caring of others, more observant of the public good and, most importantly, more trusting of our governments.
The Europe that trembled during the cholera epidemics has gradually accepted quarantining and today there is no sign of violence against pandemic measures anywhere in the West.
Britain was a leader in the administration of quarantine from the 1860s onwards, and by 1892, all of Europe formally accepted the British model.
Indore is a blip on this historical map; it lasted a few hours, but that too has passed.
This clearly demonstrates that we have evolved as citizens and that our States today have much greater popular endorsement than they had in the past.
To a large extent, this is because the modern administrative apparatuses are more effective, control systems more centralised and delivery mechanisms more grounded.
People expect what is generally promised and often get it; leaders have greater ability to oversee and finer methods of surveillance, but most of all, the ordinary person believes that the State is the helper of last resort.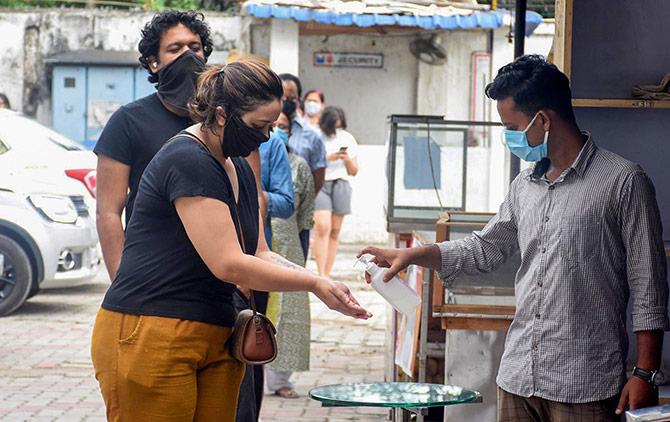 Look at it another way.
The Spanish Flu killed 17 million in India alone and over 100 million worldwide.
The bubonic plague in past centuries decimated half the population of many countries.
So far COVID-19 has killed over 100,000 people.
A mere sneeze in comparison to earlier pandemics, but the difference is that governments everywhere don't see it that way.
In India too, our sensitivities are on high alert, but the death toll has crossed 600.
The nation-wide worry lines today are probably much deeper than when 17 million died a hundred years ago in India from the Spanish Flu.
Our expectations from governments today are way higher than ever before in human history.
This is because they are acting as if every life counts.
This is something very new.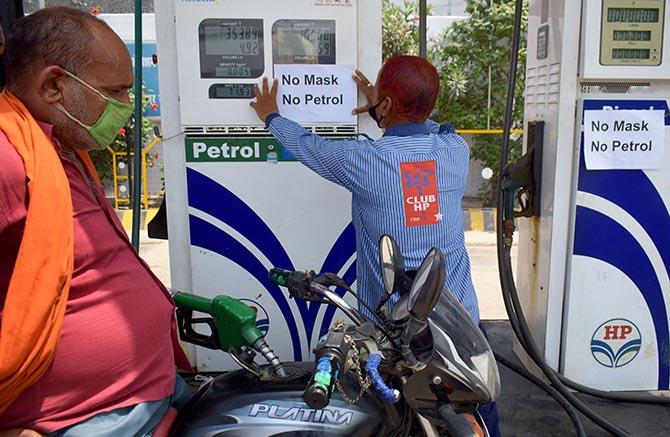 None of this could have happened unless State and science worked together.
Modern medicine has impacted State performance, leading it to promise more to its people.
People might joke in bad taste that more people die of motor accidents everyday in India than of COVID-19 in a month.
Cheerful as the slogan may sound, it still won't make it inside a Hallmark 'get well' card.
Nevertheless, this statistic is in the air.
Therefore, like it or not, our threshold of tolerance for pain and death are much lower today than what it was even a hundred years ago.
The human body has not evolved, our nerve ends still hurt when inflamed; so the only thing that has changed mightily is our capacity for governance.
This is a result of not just greater power, as some pro-Nietzscheans might say, but because science, at all levels, has grown phenomenally and proved itself via the State.
This quantum jump in scientific development has also brought home the fact that inter-laboratory collaboration, oftentimes across national boundaries, has made the old crackpot genius scientist working out of an ivory tower as much a fairy tale as Rapunzel is.
Research on COVID-19 has scientists everywhere sharing findings and putting a lid on parochialising information.
A laboratory based in Pittsburgh is collaborating with an institute in Paris and an Austrian company.
They are probably in talks now, as we read, with the Serum Institute of India, one of the largest vaccine manufacturers in the world.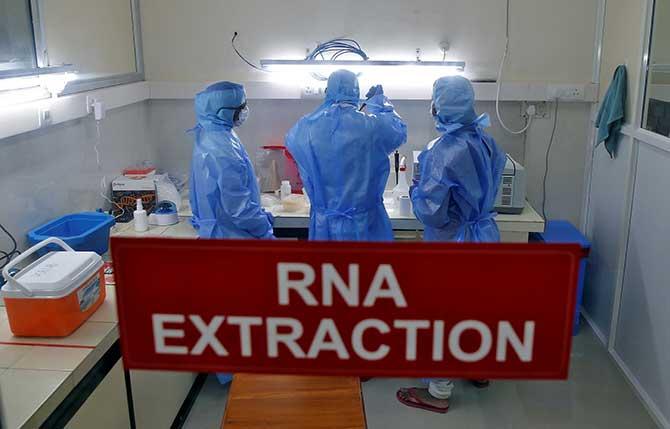 Knowledge generation today is a mammoth affair, with conspiracies and rivalries, no doubt, but the end product is more awe inspiring than ever before.
Nor does scientific credibility spring from an individual's talents as it does from an institution that sponsors such minds.
Harvard University, or the Mayo Clinic, or the All-India Institute of Medical Sciences has greater charisma than any of its alumni and experts.
Even at the level of primary health, the home and neighbourhood are no longer relevant, but departments of governments and specialised agencies are.
The phenomenal rise in State credibility has also powered us to scrutinise governments and ask for greater accountability.
Have you ever heard of a lockdown during the 1890s plague epidemic in India or the 1918 Spanish Flu epidemic?
Not even a suggestion.
But today, we are outraged when a few hundred die because we value lives more than we ever did in human history.
All States today are straining themselves to the limit to contain COVID-19 and win hearts, even if that means cutting off their economic legs.
Yes, we are becoming increasingly civilised.
So now, will you now be my Quarantine?
---
Dipankar Gupta, the distinguished sociologist, was formerly professor, Centre for the Study of Social Systems, Jawaharlal Nehru University.