'I am happy that Aurangzeb will no longer dance before my eyes as I jog down A P J Abdul Kalam Road. Instead, the serene, saintly, smile of the late beloved President will bless me when I take an evening stroll there,' says Sudhir Bisht.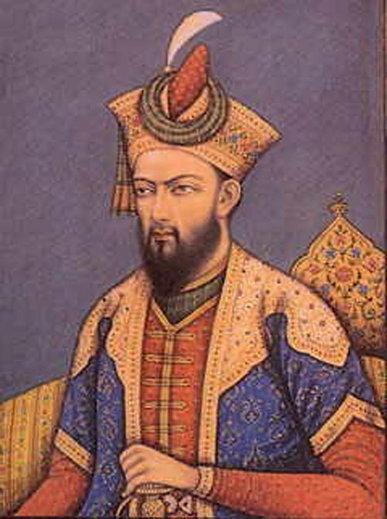 During the late 1970s, as a teenager, my friend Arun Kumar and I decided to take a bicycle ride down from the Indian Air Force quarters on Race Course Road in New Delhi to India Gate.
Arun lived in the quarters allotted to his father who served in the Indian Air Force and I frequented his home to play a game of tambola on Sundays.
The moment we entered Aurangzeb Road for the first time, we were surprised to note that our country could have a road named in memory of one of the most despised rulers of medieval India.
'How could India name a road after someone as despicable as Aurangzeb?' I asked my history teacher the next day.
The teacher smiled and said, half seriously and half in jest, 'I wish I knew the answer, but maybe we named a road after Aurangzeb to remind us that people like him once ruled us.'
Arun and I did several cycling tours on Aurangzeb Road and we decided that at least he and I wouldn't call the road by its official name. The naming of the road was an insult to us, two half-baked history students.
We decided to call the road 'And-Colour-Pocket' Road. This was inspired by a joke that has an Englishman asking an Indian lad the meaning of Aurangzeb Road. The Indian simply split the name into three parts: Aur (and) Rang (colour) and Zeb (pocket).
I had been longing to see the name of the road changed from Aurangzeb Road to any other name. To me, the idea of naming a nice, tree-lined, bituminous road after one of the unkindest rulers of India was one of revulsion.
I know he was a disciplined ruler who led an extremely austere personal life which was shorn of any ostentation and full of spartan living.
An emperor who was given to sewing caps and selling them to earn a tiny sum of money for his upkeep! Very impressive indeed, but when you add to this the fact that he imprisoned his father Shah Jahan for eight long years, and that he killed his brother Dara Shikoh, you feel a kind of hatred for the man.
Add to this the fact that Aurangzeb's avowed mission in life was to raze Hindu temples and build mosques in its place.
Add another fact, that he was a ruler who imposed jizya, the tax on unbelievers, and the picture of a dangerous ruler who instilled fear in the minds of family and foes alike is complete.
It is ironic that it took the beloved A P J Abdul Kalam's death to allow the New Delhi Municipal Council to remove the ghost of Aurangzeb from a premier road in the city. An icon who was coincidentally a Muslim was needed to rename a road named after a Muslim despot.
What if Aurangzeb Road were to be renamed P V Narasimha Rao Road? The secular lobby would have been up in arms. But doesn't the late prime minister who brought the Indian economy to robust health from the brink of bankruptcy deserve a road in his memory?
There is a Madhavrao Scindia Marg in Lutyens' Delhi, but no road in the name of Narasimha Rao, whose only blemish was that the Babri Masjid, a disputed religious structure, was felled in Uttar Pradesh and he happened to be the PM at that time.
What if the road was to be named Khushwant Singh Road, the writer-philosopher-chronicler of history par excellence? The secular lobby would have been at its boisterous, cantankerous, best, deriding the NDMC for dividing the minority fabric of the nation.
I am happy that Aurangzeb will no longer dance before my eyes as I jog down A P J Abdul Kalam Road. Instead, the serene, saintly, smile of the late beloved President will bless me when I take an evening stroll there.
And while I thank the NDMC for banishing the misplaced honour on Aurangzeb, let me correct my friend Syed Firdaus Ashraf, who in his column attributed the name change to Chief Minister Arvind Kejriwal.
The chief minister of Delhi merely tweeted the change of name first. It was the Bharatiya Janata Party-led NDMC that did Aurangzeb in.
And to many friends who say that the residents of the erstwhile Aurangzeb Road will be inconvenienced by the name change, I say that all that these rich, high and mighty folks have to do is order new letterheads and new address plates.
Even the old letterheads will do. Shopkeepers on Rajiv Chowk and Indira Chowk still use Connaught Place and Connaught Circus on their business cards and no one is complaining!
Sudhir Bisht is an author and columnist. He writes from New Delhi.