As far as possible, investment in the agriculture sector must be from the government, and not the private sector, states Santushti Raj Thapar.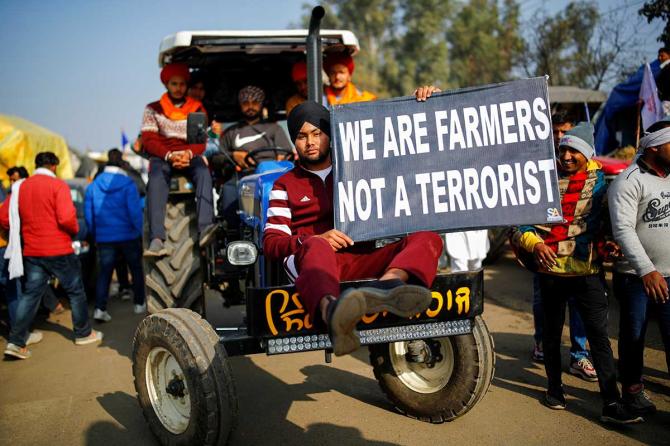 In September 2020, the Lok Sabha passed three farm bills amid opposition from farmers and political parties.
The bills, which were first introduced as ordinances, seek to pave the way for private players to purchase agriculture produce outside APMCs, and amend the various laws capping their stockpiling, procurement and storage.
The three bills are:
The Farmers Produce Trade and Commerce (Promotion and Facilitation) Bill, 2020
The Farmers (Empowerment and Protection) Agreement on Price Assurance and Farm Services Bill, 2020
The Essential Commodities (Amendment) Bill, 2020.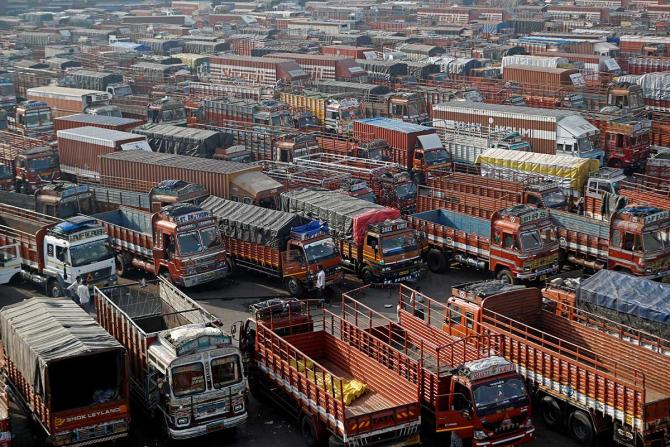 The Farmers Produce Trade and Commerce (Promotion and Facilitation) Bill allows barrier-free intra- and inter-state trade of farm produce.
Previously, farm produce was sold at notified wholesale markets, or mandis, run by the 7000 Agricultural Produce Marketing Committees (APMCs).
Each APMC had licensed middlemen who would buy from farmers -- at prices set by auction -- before selling to institutional buyers like retailers and big traders.
Now, after the change according to the new system, farmers can eliminate middlemen and sell directly to institutional buyers at prices to be agreed between them.
However, farmers groups are worried that this exposes them to corporates who have more bargaining power and resources than small or marginal farmers.
Some 85% of farmers own less than two hectares of land -- difficult for them to negotiate directly with large buyers.
Farmers' objections are that the alternate private mandi will lead to the ultimate closure of the existing APMC mandis.
Moreover, no tax will be levied on the 'private' market.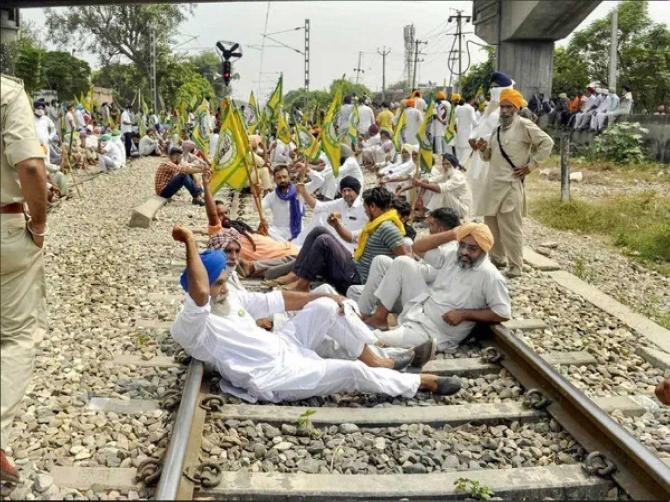 Plus, there will be removal of geographic restrictions; small farmers may find it difficult to avail of potentially better prices at markets further away because of constraints on travel and storage.
Also, earlier too there was no restriction on farmers to sell elsewhere.
In the case of state governments, if private buyers start purchasing directly from farmers, they will lose out on taxes that are charged at mandis.
Besides, the potential scrapping of mandis endangers the jobs of millions who work there.
The second Bill is about contract farming and allows farmers to enter into agreements with agri firms, exporters or large buyers to produce a crop for a pre-agreed price.
Farmers are worried that this means the MSP will be removed and there will be no government control over prices.
Therefore, they demand that the MSP be linked to contract prices.
Farmers organisations state that the new laws are more favourable towards the companies and not legally empowering the farmers.
So, they say, MSP should be strengthened and made a legal right.
Currently, procurement is not done for all 20+ crops for which MSP is declared.
This is a crucial issue to be considered.
The third bill is about hoarding. The Essential Commodities (Amendment) Bill proposes to allow economic agents to stock food articles freely without the fear of being prosecuted for hoarding.
If it happens, unlimited stocking can lead to artificial price fluctuations, and low prices for farmers after the harvest will be a consequence.
Farm unions in Punjab have since announced a 'rail roko' agitation against the new laws, and intensified it as the 'Delhi Chalo' campaign in November which is still under way.
Their dialogues with the concerned ministry have so far been in vain, with the government adamant on not budging on the laws.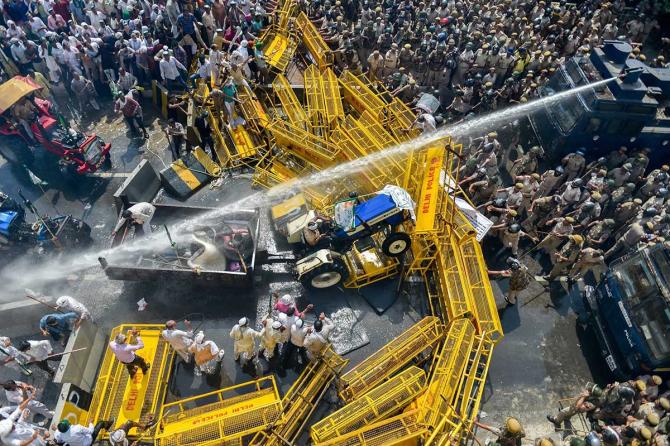 Given this background, in my opinion, while APMC reforms are needed, but not its removal as the middleman will not go away.
As far as possible, investment in the agriculture sector must be from the government, and not the private sector.
Foremost, farmers' education on MSP and other benefits currently available to them, should be speeded up to make them aware.
While these three laws are new, there are many other related legislation which are perceived as being against the interests of farmers -- for example, the Land Acquisition Act, Land Ceiling Act and others.
Again, all aspects of farm reforms are not considered holistically, which is why a comprehensive policy is the need of the hour.
To conclude, two scenarios could be understood:
i. Private markets will charge higher prices for produce, which is indeed better for farmers.
ii. On the contrary, because of no more government support for MSP, farmers will surely be at the whims of market/corporates.
Santushti Raj Thapar is an author, writer and columnist. To read more: santushtithapar.com.
Feature presentation: Ashish Narsale/Rediff.com.