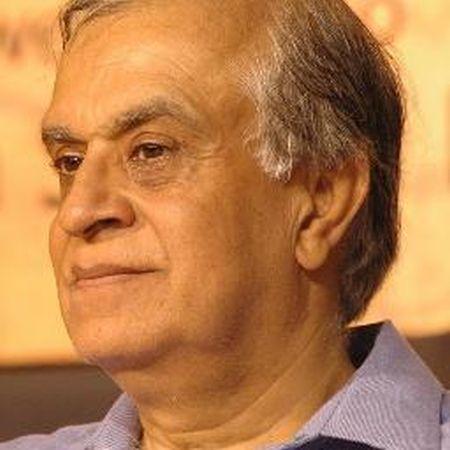 Rajiv Malhotra's plagiarism may not be as horrifying as impersonating an exam candidate in Indore -- but they're both forms of cheating
One of those uniquely Indian English terms, specific only to Indian police stations, is "history sheeter", used for chronic criminals who keep getting thrown into jail. Its usage is so widespread that it's now in the Oxford English Dictionary.
After the monumental scale, duration and penetration of the Vyapam scandal the new phrase to enter the lexicon should be "history cheater". In a fraud of epic proportion thousands have been arrested, villainous politicians, their families and minions are implicated, and there is a trail of violent deaths. No public job in Madhya Pradesh, from doctors, provincial civil servants, teachers, constables and forest guards, was big or small enough to be bought; no tactic in exam-rigging from cheat sheets and impersonators to buying off examiners and officials was devious enough.
Let's face it: we're a nation of cheats. And now another spurious practice stands exposed in a case that, quite literally, be said to concern a history cheater. Being accused of plagiarism in the world of academic scholarship may not be as horrifying as impersonating an exam candidate in Indore -- but they're both forms of cheating.
And that's exactly what Rajiv Malhotra, the New Jersey-based philanthropist-turned-author is charged with in two of his books, Breaking India, 2011 and Indra's Net, 2014.
The 65-year-old Malhotra, who made enough money to retire at 44 and set up the Infinity Foundation to fund educational research, has been dubbed by writer Shoaib Daniyal as "the philosopher-in-chief of Internet Hindutva". His brazen, often obnoxiously personal attacks against professors such as Amartya Sen, Wendy Doniger and others, stem from the belief that studies of Sanskrit texts, especially interpretations of Hinduism, are best left to people like him. He would be one more band leader of the Hindutva brigade overseas, with rather more cash than campus cred, were it not for the toxic belligerence of his followers.
But Malhotra's chickens have come home to roost. Numerous examples of theft from works by other scholars have come to light in Indra's Net, published by the respectable firm of HarperCollins. Some paragraphs are lifted verbatim; others are crudely paraphrased. Attributions are cursory and incomplete. The concept of quotation marks on occasion eludes him altogether. Although a proud Hindu in America, and living, ironically, not far from PrincetonUniversity, how alien he is to the world of research is borne by his ignorance of a simple computer software called Turnitin.
This sophisticated product, widely used in American schools and colleges, is a necessary safeguard against the plagiarism rampant in the Internet age. It grades material on a scale to show how much of the work is original and how much borrowed as defined by the "rights, rules and responsibilities" of academic discipline. It tracks acceptable standards for quotations and attributions to alert the writer, examiner or publisher; it's often mandatory for students to clear the Turnitin test before making submissions. Although Karthika V K, publisher and chief editor at HarperCollins, sought to contain the damage by tweeting "We are reissuing Indra's Net asap with all references and attributions rectified…" it might help if her company bought Turnitin -- or at least some cheap apostrophes.
In 2014 when Penguin withdrew Wendy Doniger's The Hindus after protracted litigation that it had neither the gumption nor stomach to take on, Malhotra was mighty pleased. He called it "a moral victory". His antagonists today are justified in asking why the current edition of his book shouldn't be pulped.

Unlike the long and gory Vyapam war that's shifted from state legislatures and streets to CBI's corridors the battleground for Hindutva's plagiarist has been the bloodless amphitheatre of blogs and online media.
It's been as explosive but conducted with kinetic speed. Highlighted examples of Malhotra's stolen passages contrasted with original sources, copious footnotes and commentaries, petitions challenging his publisher or supporting him, Twitter trolls and Facebook furies flood the Net. There are some incorrigible jokers in the pack, too. "Let's give the Indian right wing the benefit of doubt. They think scholarship is being able to copy stuff without making a mistake," tweets Rohit Chopra as @indiaexplained.
It's as much a fight for intellectual probity and publishing ethics as a bruising ideological skirmish between liberal left-leaning academics and self-help Hindu revivalists. Malhotra's most fervent campaigner is feminist Madhu Kishwar, then aglow with the light of Modi-worship.
She asks his publisher "not to yield to mafia pressure tactics that seek to threaten intellectual freedom… to muzzle intellectual pioneers like Rajiv Malhotra… and slander the credibility of [his] path-breaking scholarship." It's no coincidence that some of Kishwar's writing has been funded by grants from Malhotra's Infinity Foundation.
Between history sheeters and history cheaters, a little knowledge in India is truly a dangerous thing (if I may slightly misquote Alexander Pope).
Image: Rajiv Malhotra, the New Jersey-based philanthropist-turned-author, has been accused of theft from works by other scholars. Photograph: @RajivMessage/Twitter