Pakistan perceives that if it had declared Gilgit-Baltistan, PoK or both, which are only a part of the territories of J&K, as legitimate provinces of Pakistan, it would weaken its case for the entire J&K and lead to legal complications, observes Lieutenant General Syed Ata Hasnain (retd) in part I of a fascinating column.
On 1 Nov 2020 Pakistan's Prime Minister Imran Khan announced that his government would give the territory of Gilgit Baltistan provisional provincial status, a far cry from the indifferent status enjoyed over 70 years.
Gilgit Baltistan has been in the news over the last few years mainly because of the China Pakistan Economic Corridor, a low level local agitational movement for better rights, and recently also because of India's avowed intent to integrate that territory after the Constitutional decisions taken on J&K by the Indian Government on August 5, 2019.
Unfortunately not much attention has been paid towards understanding some of the complexities about this territory which is currently under Pakistan's control but otherwise forms a part of the territory of J&K which was under Maharaja Hari Singh's control, pre-Partition.
It essentially forms a part of J&K to which India lays full claim, but over which it currently does not exercise physical control.
Under India's Joint Parliamentary Resolution of February 22, 1994 the entire territory of J&K belongs to India and that is what Gilgit Baltistan's status should actually be; a territory in waiting, to integrate with the mainland.
The map of J&K published by India on October 1, 2019 shows GB merged with Ladakh.
There are a few questions which arise while looking towards untangling some of the knots of complexity regarding Gilgit Baltistan's status.
First, why did Pakistan not merge Gilgit Baltistan with PoK to create a province and thus project that it had a full claim over J&K, but was administrating only the rump territory under its control?
Second, what is the geostrategic importance of Gilgit Baltistan which makes it such a highly contentious and sought after territory?
Third, why is Pakistan now attempting to change the status of the territory by giving it provisional provincial status?
Each of these needs a brief explanation before we can ascertain what India can do to ensure the persistence of its narrative on this issue.
It needs to be known that Pakistan's administrative units consist of four provinces (Balochistan, Khyber Pakhtunkhwa, Punjab, and Sindh), two autonomous territories (Pakistan Occupied Kashmir or PoK, Gilgit Baltistan) and one federal territory (Islamabad Capital Territory).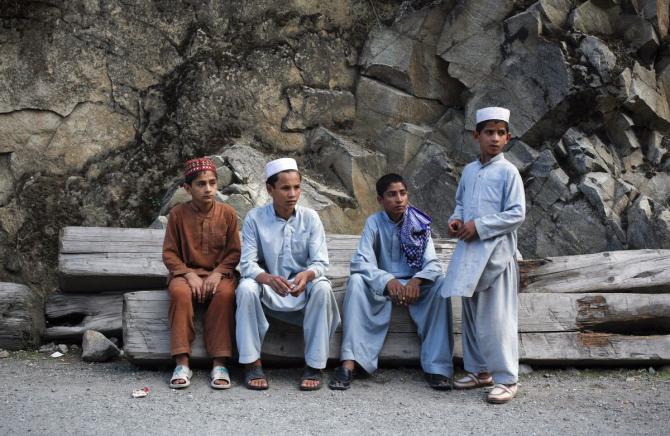 Also well-known is the fact that J&K's status was temporarily set on basis of the areas under physical control at the time of the ceasefire brokered by the United Nations on December 31, 1948 after the India-Pakistan War of 1947-1948.
The UN resolution for resolving the dispute called for a plebiscite once the forces of Pakistan (as the invader) had vacated the territories of J&K.
That was never to be because Pakistan never withdrew its forces from the areas under its control.
It remained hopeful of being able to either diplomatically, politically or militarily coerce India to accept a final plebiscite.
It perceives that if it had declared Gilgit Baltistan, PoK or both, which are only a part of the territories of J&K, as legitimate provinces of Pakistan it would weaken its case for the entire J&K and lead to legal complications.
Pakistan strangely has its administrative arrangements for PoK and Gilgit Baltistan different from each other.
While PoK has its own constitution that sets out its powers and their limits vis-a-vis Pakistan, Gilgit Baltistan has been ruled without any local empowerment and almost directly from Islamabad.
Until 2009, the region was simply called Northern Areas.
The Northern Areas Legislative Council was an elected body, but it existed in advisory capacity to the minister for Kashmir affairs and northern areas, government of Pakistan, who ruled from Islamabad.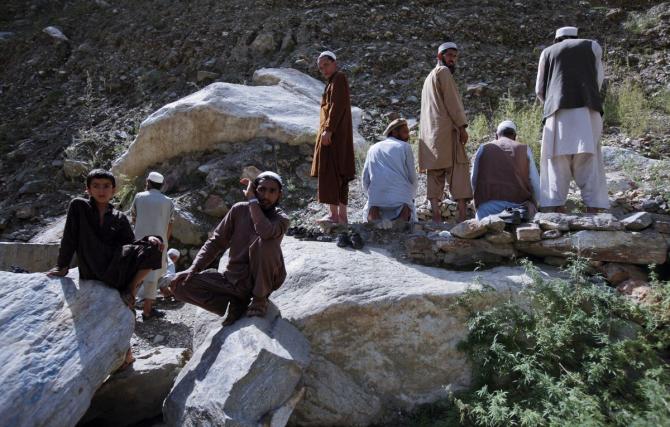 In 2009, Gilgit Baltistan was granted limited autonomy and renamed as Gilgit Baltistan via the self-governance order signed by the president of Pakistan and aimed to empower the people.
No one was consulted in Gilgit Baltistan, no representatives were called to Islamabad to discuss the package.
In 2018, the Pakistan government passed an order centralising even the limited powers granted to the assembly in 2009.
Under this order greater control was established by the central government over land and other resources for the infrastructure projects of the CPEC.
Land had become a major issue in Gilgit Baltistan with the requirements of the CPEC and now especially after vast tracts being sunk due to the Daimer Bhasha dam to be constructed on the River Indus.
The belief with which Pakistan has lived has led it to frequently experiment with the constitutional status of both PoK and Gilgit Baltistan in an attempt to project righteousness in attitude and grant of people's rights; the reality is otherwise.
Alok Bansal in his essay, 'Gilgit-Baltistan: The Roots of Political Alienation' writes, 'Though many analysts have viewed the often-violent assertions by otherwise peaceful residents of this remote and mountainous region as occasional eruptions of the Shia-Sunni sectarian divide, a careful examination will indicate the deeper roots of alienation of the population in this long-neglected region.'
'Almost total absence of democratic rights, lack of participation in the government and economic exploitation of the region coupled with ethnic, cultural and linguistic marginalisation appear to be the main factors that have led to this alienation.'
In 2015 a proposal to give Gilgit Baltistan provincial status on the basis of public demands and human rights was opposed by the PoK assembly through resolutions.
Across the LoC in Srinagar the separatists also spoke against this.
Yasin Malik's view was 'This will have implications on the dispute over J&K, if Pakistan imposes its sovereign writ over Gilgit Baltistan, India will then have a political and moral right to integrate Kashmir with it.'
Thus over a period of time councils and assemblies were created and representation accorded to the people in sham efforts but with simply no empowerment, all because of the perceived wait for the improbable moment of the plebiscite.
Besides this, all the policies and decisions made by federal institutions apply to these areas, which have no representation in Pakistan's electoral system.
Pakistan could have been more prudent in handling this issue knowing fully well the geo-strategic significance of the region but the ideologically Gilgit Baltistan being predominantly Shia has come in the way of better empowerment of the people.
As long as some more sincerity had been displayed towards the opinion and voice of the people through partial empowerment the sentiments could have been better handled.
Lieutenant General Syed Ata Hasnain (retd), PVSM, UYSM, AVSM, SM, VSM is one of India's most respected commentators on national security.
The general commanded the Indian Army's 15 Army Corps in Kashmir and was known as the 'People's General' in the Kashmir Valley
General Hasnain is a frequent contributor to Rediff.com.
Feature Presentation: Aslam Hunani/Rediff.com