'All anecdotal evidence confirms that there has been no noticeable rise in deaths across the country for want of coronavirus tests,' notes Virendra Kapoor.
WHO took its own time calling the Chinese virus a global pandemic.
By then, the coronavirus had spread to over a hundred countries and infected more than one lakh people. And claimed over 4,000 lives.
WHO Director-General Tedros Adhnom Ghebreyesus has offered no satisfactory explanation why it took him so long to empower the global community when the first case of the virus was detected in Wuhan, China, sometime in late November.
For us in India it is important to remember the date on which WHO declared the China virus a pandemic. It was on March 11.
It is, therefore, wrong to suggest that India delayed stopping all international flights to and fro and in undertaking massive testing.
Remember how Ghebreyesus virtually rebuked member countries even in early March for sealing their borders and stopping flights from China?
Indeed, he asserted, relying on China's say-so, that international travel had no effect on containing the spread of the disease because there was no evidence to suggest that the virus transmitted from humans to humans.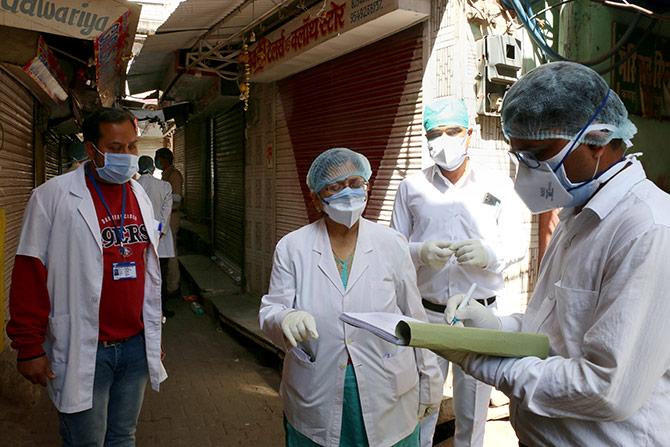 We recall the above only to debunk a narrative sought to be built by a few habitual domestic and Western critics that India lost precious time launching anti-coronavirus operations.
Every passenger who landed on and after March 1 was traced, tested and directed to remain in self-isolation for at least two weeks after which the health authorities again tested her/him, the next step depending on the outcome of the test.
A group of Italian tourists who tested positive were quarantined and allowed to leave the country several weeks after they were rid of the virus.
Of course, there will be time for everyone to conduct a post-mortem of the massive country-wide exercise undertaken to minimise the impact of the pandemic, both on human life and on the economy. But that time is not now.
Unfortunately, some elements in the domestic and Western media, joined by a couple of lawyers, have unleashed a campaign to undermine the ongoing campaign against the Invisible Killer.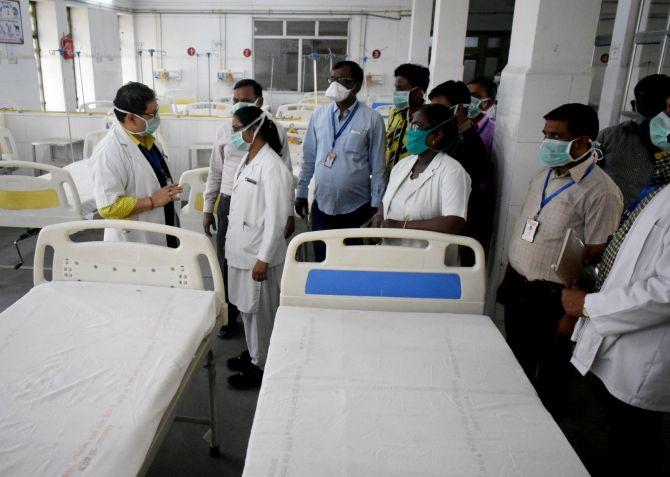 Rahul Gandhi, harping on strategic thinking, on a strategic approach, strategic testing, et al, sounds like a broken record without making any sense to anyone about what that strategy is all about.
As for the low levels of testing, like every developed country, India too lacked both an adequate number of trained healthcare personnel as well as the relevant equipment to step up the number of tests.
And like every other developed country, India too is importing medical kits from all available sources to increase the number of daily tests.
But, happily, the suggestion that people are suffering for want of testing is unfounded.
All anecdotal evidence confirms that there has been no noticeable rise in deaths across the country for want of coronavirus tests.
China grossly under-reported the deaths in Wuhan, but soon word spread about the unusually high number of burials across the region.
Even the belated upward revision by fifty percent in the number of deaths in Wuhan may not actually reflect the true picture.
Likewise, in certain Latin American countries, despite officials playing down the impact of the virus, ordinary people report an overnight four-fold increase in the number of funerals, with photographs of graves dug in close proximity of one another in various cemeteries appearing on global news channels.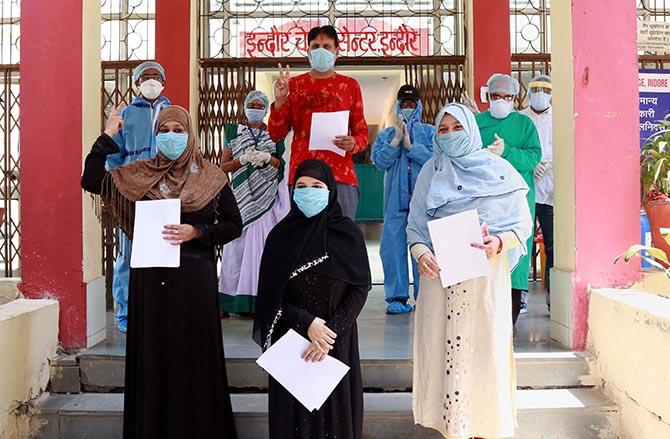 There is no ground for doubts about the official Indian claims about the number of those infected, dead and undergoing treatment in hospitals for coronavirus.
Whether it is a much weaker strain of the virus or the tropical weather -- the average temperature in corona-hit Western countries is 17 degrees or below -- or the fact that we in South Asia are hardy enough to survive poor personal hygiene and terrible public sanitary conditions, the fact is that in India or, for that matter, Pakistan, or even Afghanistan, the sweep of the pandemic has not been as lethal as it is in most Western countries.
We are used to breathe bad air, drink polluted water, eat adulterated foods. Even the quality of our medicines is often suspect.
Does it prepare us to withstand the virus one cannot say with any degree of certainty, but the fact that the pandemic has not been as severe as it is, say, in the US or the UK, would call for a thorough investigation by scientists.
***
And lastly this WhatsApp forward to relieve the dreariness of what seems unending imprisonment for 1.3 billion people.
A man found drinking in his car was promptly dragged to the police station.
As word spread, a large crowd gathered at the police station. You know why?
No, not to press for his release. But to find out where the hell had he managed to procure that bottle of whiskey. :))))