The attack on French satirical magazine Charlie Hebdo left the world shell shocked. Twelve people including some of France's leading cartoonists were killed in the firing.

Cartoonists from around the world reacted to the terror attack with some powerful art work posted on Twitter.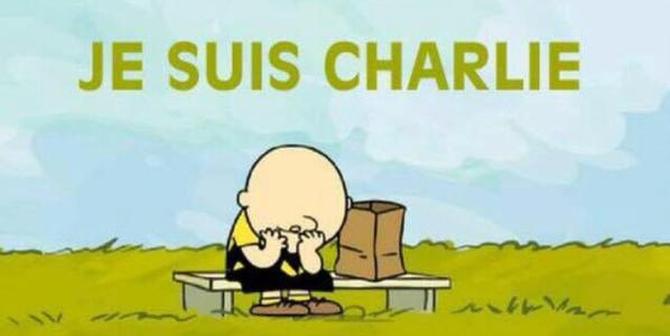 Probably one of the best cartoons out of the list. It says: I am Charlie, which has beecome a slogan of the protest following the attack. Photograph: @@JFGuyot/Twitter
---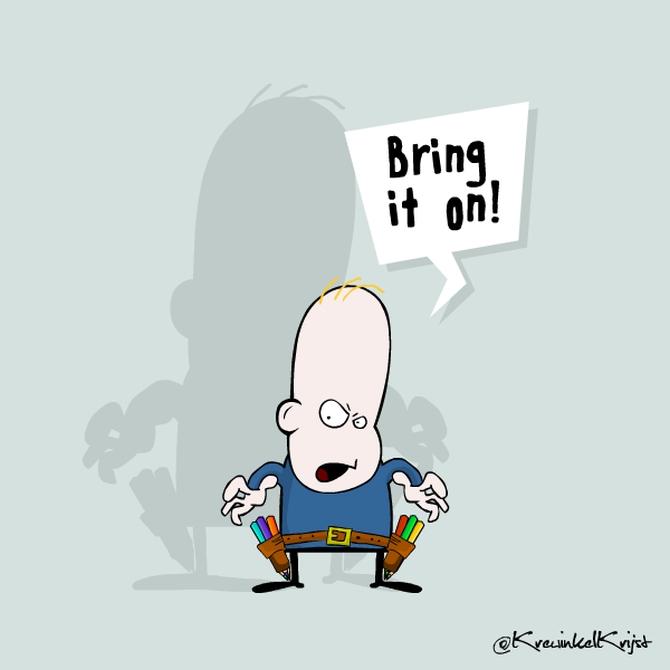 'Bring it on'. Photograph: @KrewinkelKrijst/Twitter

---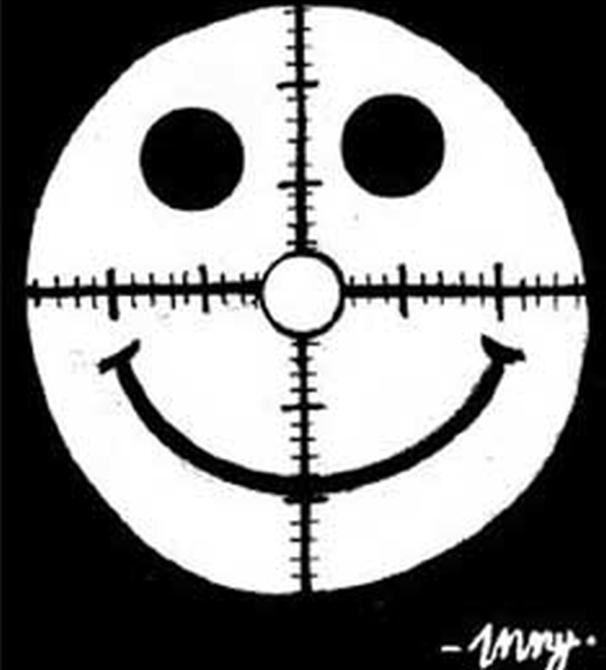 And this is Unny's take on the massacre from the Indian Express. Photograph: @IndianExpress/Twitter

---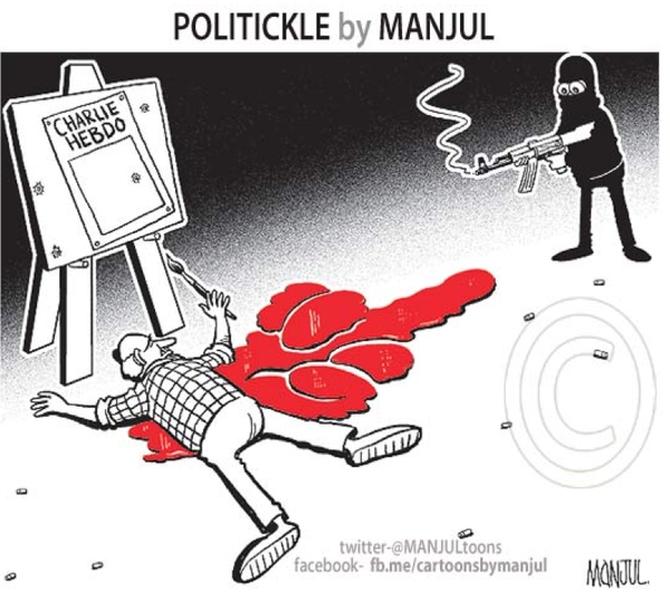 And this is Manjul. Photograph: @MANJULtoons/Twitter
---



"Not a fair fight." Photograph: @Le_Figaro/Twitter

---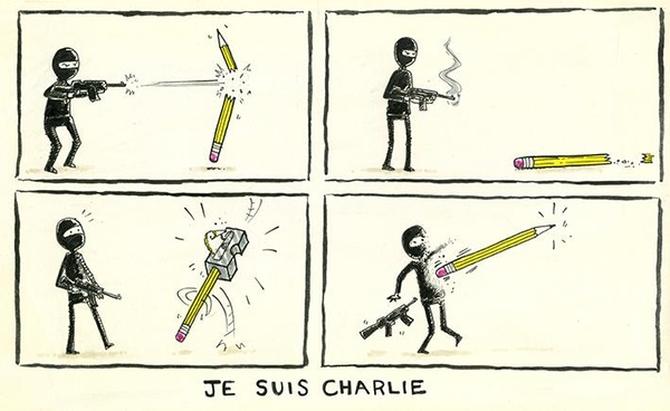 Pretty self-explanatory, this one. Photograph: @AndrewBloch/Twitter

---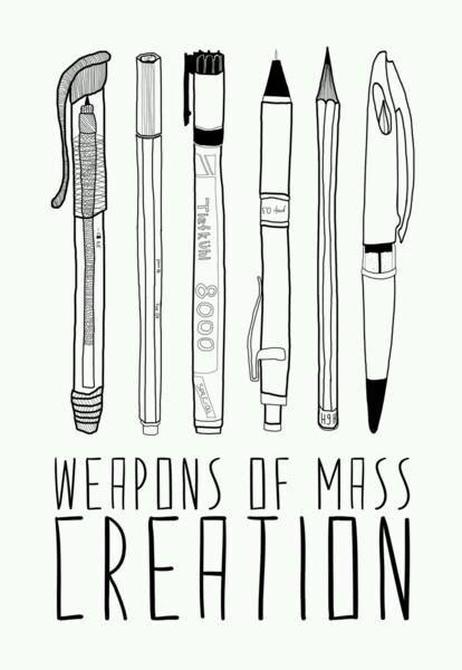 "If you think violence can stop artistic expression and freedom of speech, you just got it all wrong."Photograph: @FredericArnould/Twitter

---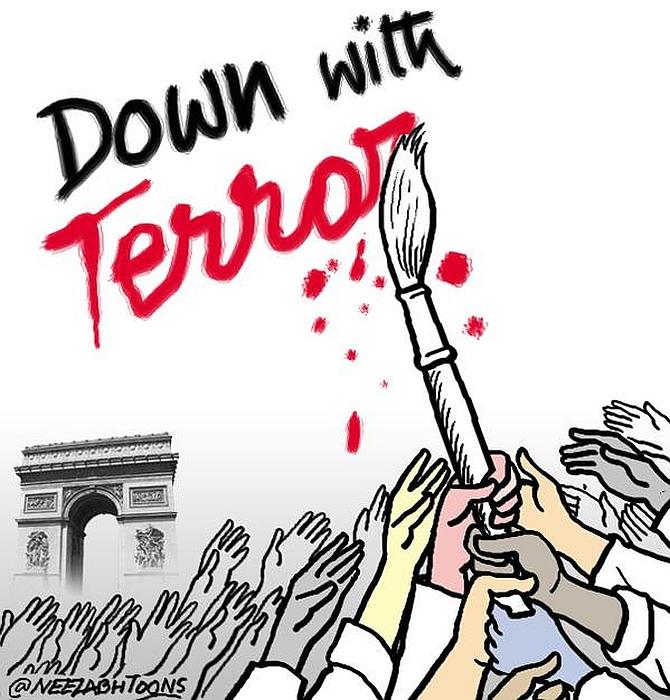 "Horrible attack," says Indian cartoonist Neelabh Banerjee as he unites with his colleagues across the world "against the bloodshed and violence". Photograph: NeelabhToons/Twitter
---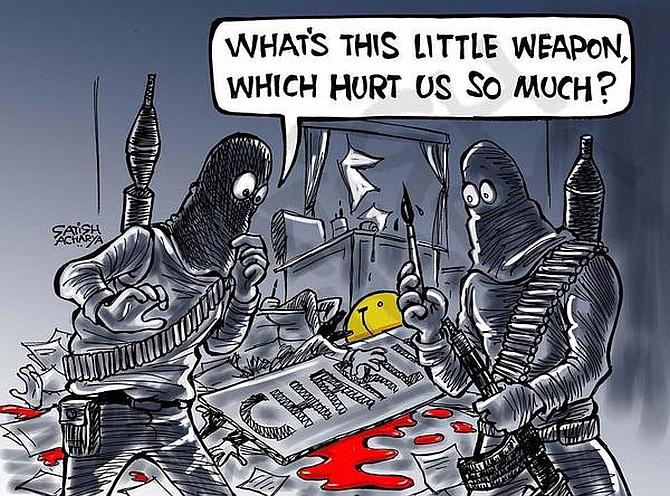 The little weapon, says cartoonist Satish Acharya as he tweets this art work hours after the attack. Photograph: @satishacharya/Twitter
---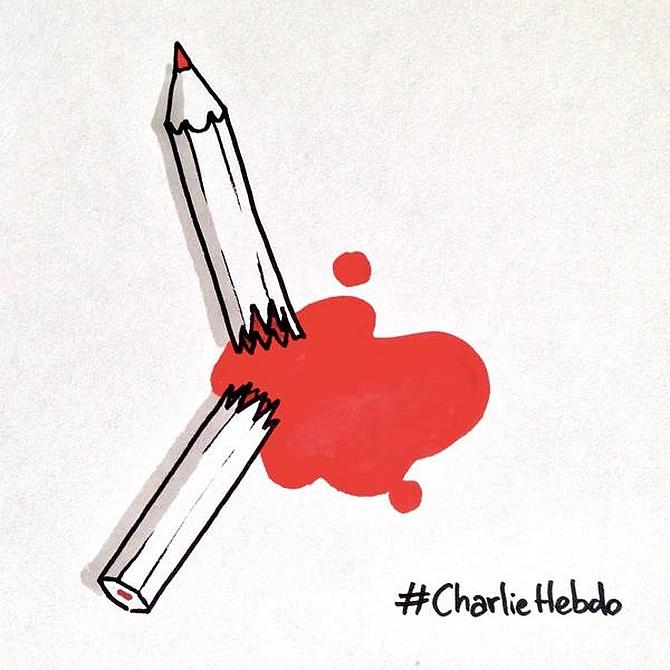 A French cartoonist expresses his anguish. Photograph: Cyprien/@@MonsieurDream
---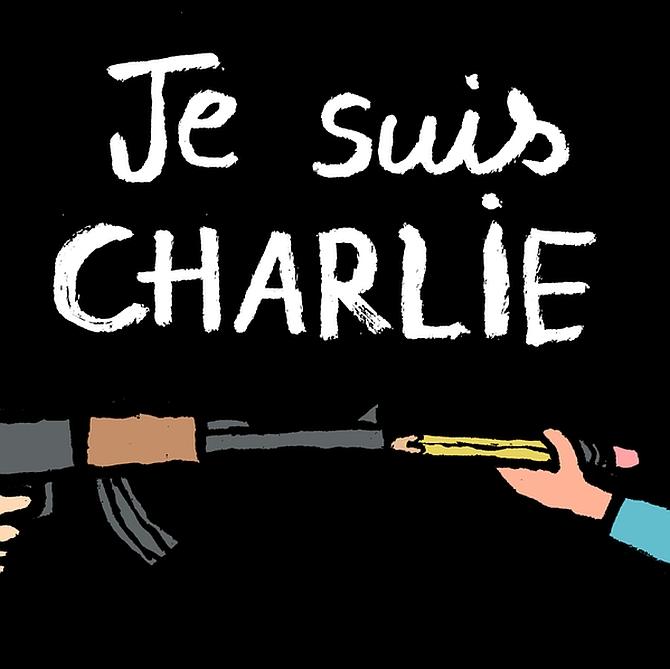 I am devastated by what just happened in France, says Jean Jullien. Photograph: @jean_jullien/Twitter

---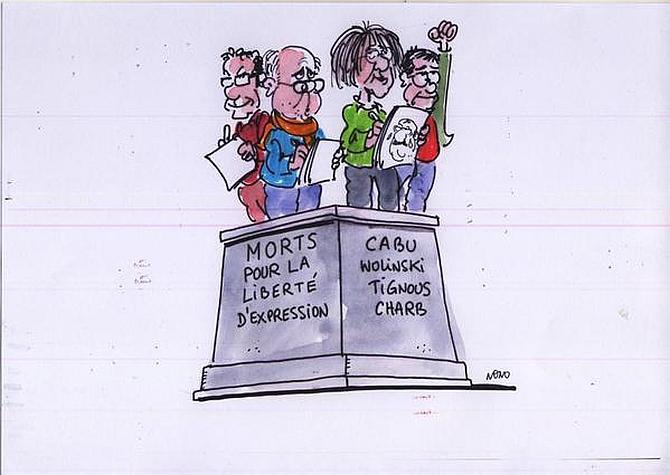 The Telegram, France. His cartoon tweets. homage to our designer Nono.
---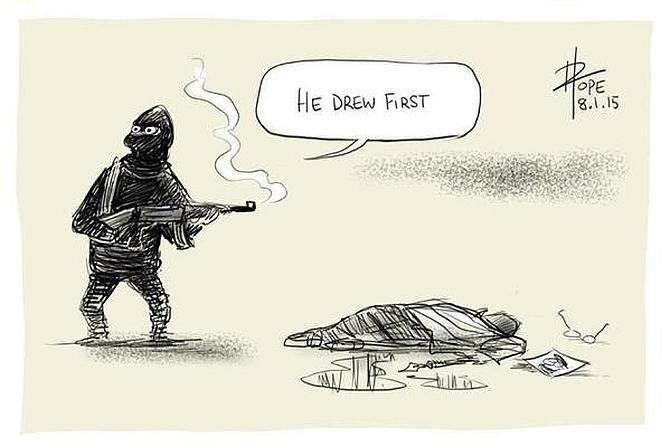 Can't sleep tonight, thoughts with my French cartooning colleagues, their families and loved ones #CharlieHebdo, tweets David Pope of Cranberra Times, Australia. Photograph: @davpope/Twitter