When Neil Armstrong landed on the Moon on July 20, 1969, Indian movies couldn't stop praising the Chand.
As India successfully lands Chandrayaan-3, does the moon look as beautiful as one's beloved or has the Chanda Mama of folk ditties acquired a whole new meaning?
Hindi films have so many songs about the Chand and the bond is not likely to break soon.
A film as recent as Zare Hatke Zare Bachke had a song that went, Tere Vaaste Falak Se Main Chand Laaonga.
Deepa Gahlot picks her favourite musical tributes to the Moon. Hum along, and do write in your favourites below.
Khoya Khoya Chand from Kala Bazar (1960)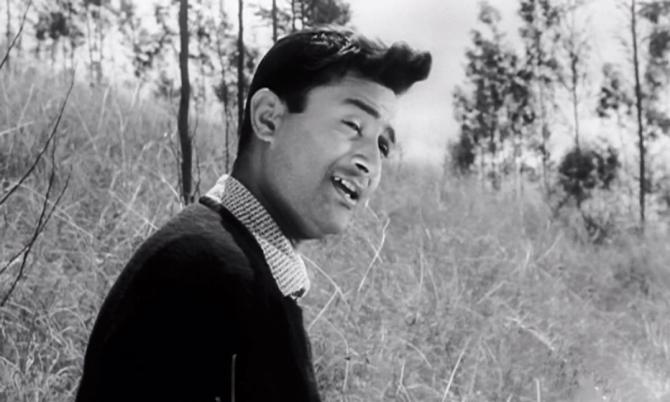 In Vijay Anand's Kala Bazar, Dev Anand looked swoon-worthy, as he sang Shailendra's lyrics set to S D Burman's music to a smiling Waheeda Rehman.
Tumko Bhi Kaise Neend Aayegi, he asks and flirts with his eyes.
Chaudhvin Ka Chand from Chaudhvin Ka Chand (1960)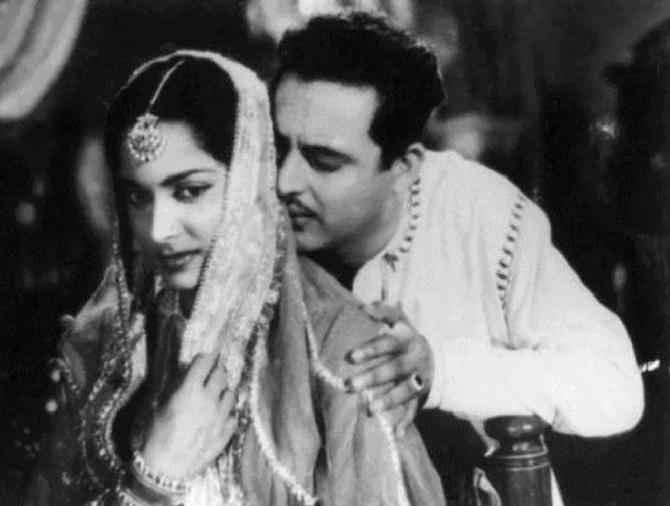 In this M Sadiq film, the moon is supposed to be the most radiant on the 14th day before it starts waning.
The actress, whose beauty is being compared to this, is Waheeda Rehman, who is loved by two friends (Guru Dutt and Rehman) in the classic love triangle.
With Shakeel Badayuni's lyrics and Ravi's music, this one is a classic.
Yeh Chand Sa Roshan Chehra from Kashmir Ki Kali (1964)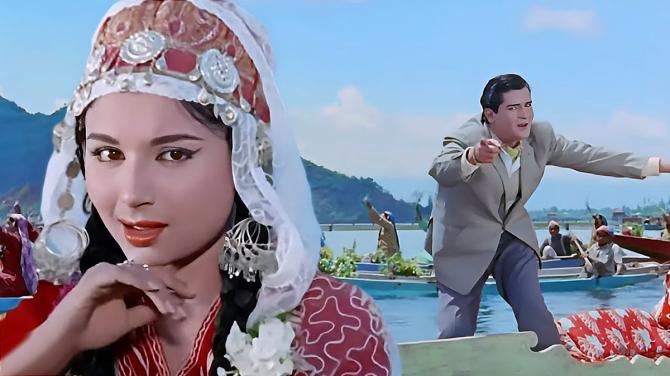 Directed by Shakti Samanta, Shammi Kapoor is seen prancing on a shikara on Dal Lake, as Sharmila Tagore in a Kashmiri costume blushes in the next boat.
The song has S H Bihari's lyrics, O P Nayyar's jaunty music and choreography by the dancing star himself, who never repeated a movement every time the words Tareef karoon kya uski were sung.
Mere Saamne Wali Khidki Mein Ek Chand Sa Tukda Rehta Hai from Padosan (1968)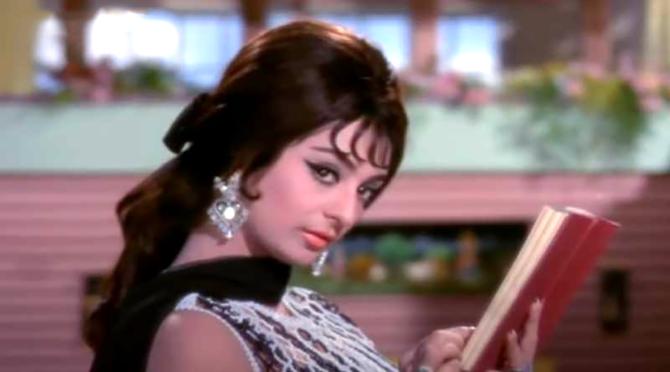 The piece of the moon is Saira Banu and the admirer is Sunil Dutt. He needs the help of his singer friend Kishore Kumar to win the heart of the music-loving girl in the window opposite.
In R D Burman's music and Rajendra Krishan's lyrics, here's a wooing song for the ages in Jyoti Swaroop's evergreen comedy Padosan.
Tu Chanda Main Chandni from Reshma Aur Shera (1971)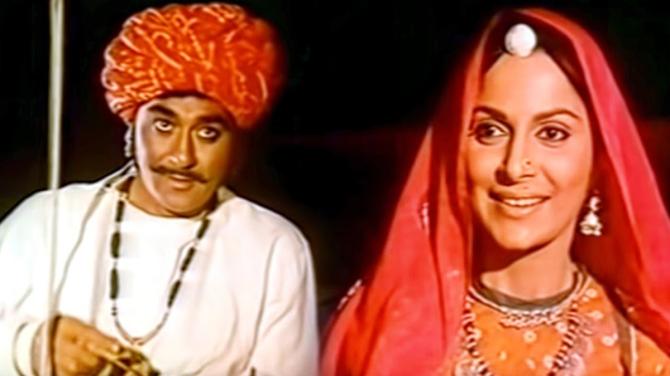 Sunil Dutt's under-rated masterpiece, Reshma Aur Shera has Dutt and Waheeda Rehman from warring Rajasthani clans fall in love.
In Balkavi Bairagi's words and Jaidev's haunting melody, the song carries across the desolate dunes.
Chand Mera Dil, Chandni Ho Tum from Hum Kisise Kum Nahin (1977)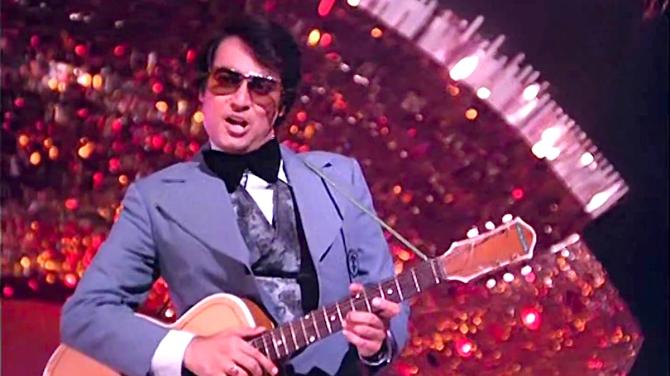 The Majrooh Sultanpuri-R D Burman team creates a song that looked out of place in its glittery disco-like setting.
Tariq, who sang it in the film, could not succeed in his career, but if an actor is to get one great song, it should be something like this one.
The film was directed Nasir Hussain.
Chanda Re Chanda Re Kabhi To Zameen Pe Aa from Sapnay (1996)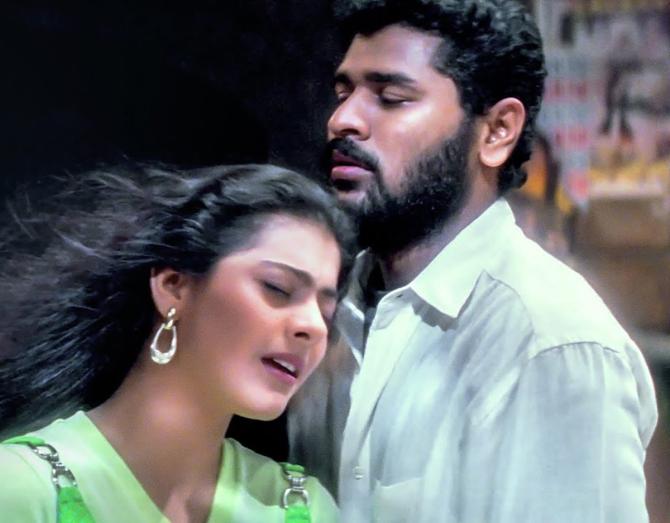 Javed Akhtar asks the moon to come down to earth, Baithenge baatein karenge, and A R Rahman creates a hummable tune made memorable by Prabhudeva dancing like a dream. How could Kajol not fall in love with him?
The film was directed by Rajiv Menon.
Chand Taare Tod Laaoon from Yes Boss (1997)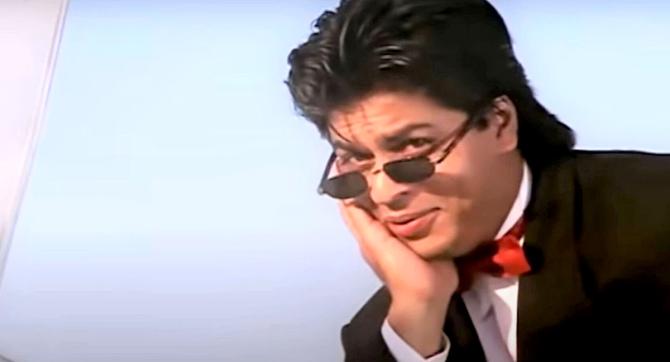 No current star does romantic numbers better than Shah Rukh Khan, but this one is not sung to leading lady Juhi Chawla; the man wants the the moon and stars for himself.
In Javed Akhtar's lyrics and Jatin-Lalit's music, this song in Aziz Mirza's film is about big dreams.
Chand Sifarish Jo Karta Hamari from Fanaa (2006)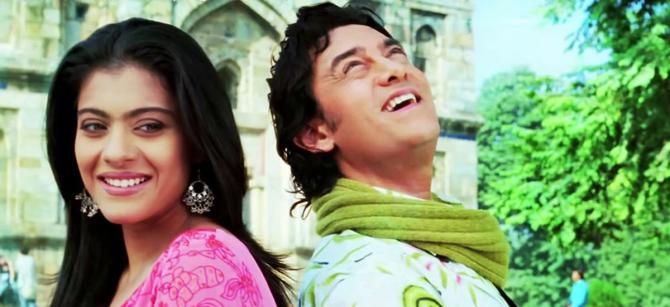 Aamir Khan sings Prasoon Joshi's lyrics, set to music by Jatin-Lalit, to a blind Kajol.
She is charmed by the man boldly singing Sharmo Haya Ke Parde Girake to her, as she explores the Qutub Minar with her friends.
Chanda Mama Door Ke from Vachan (1955)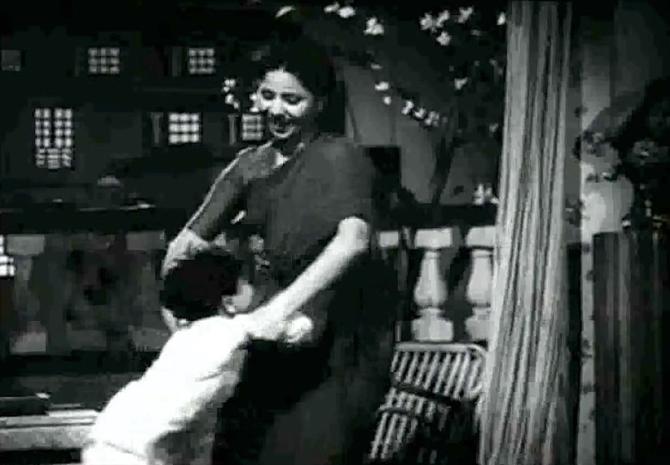 Written and composed by Ravi, this song is sung by Geeta Bali to a child. Here, Chanda Mama is meant to placate sullen kids.
Chanda Mama is part of Indian folklore and appears in many lullabies.