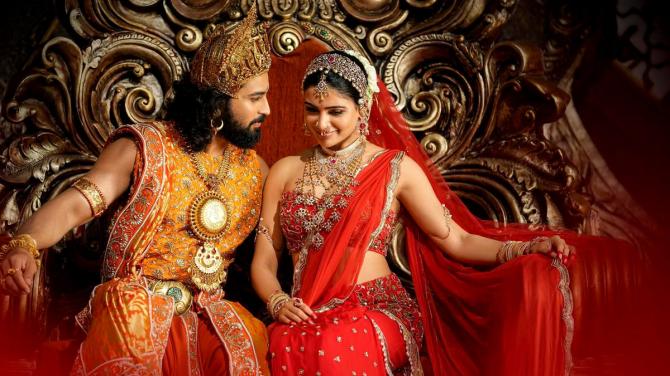 Main kaun hoon? Main kahan hoon?
Once upon a time, the only way to take a story forward was make a character lose their memory.
The numerous complications it would spark off until the script writer finally figured an ingenious way for them to regain it back would constitute half the movie.
It's a twist as old as Kalidasa. And in Samantha's next release, Shaakuntalam based on his legendary play, her titular avatar must go through various trials and tribulations after her husband Shantanu forgets all about her due to a sage's curse.
Sukanya Verma takes a look at all the strange ways Hindi films has dealt with the memory loss syndrome.
Ghajini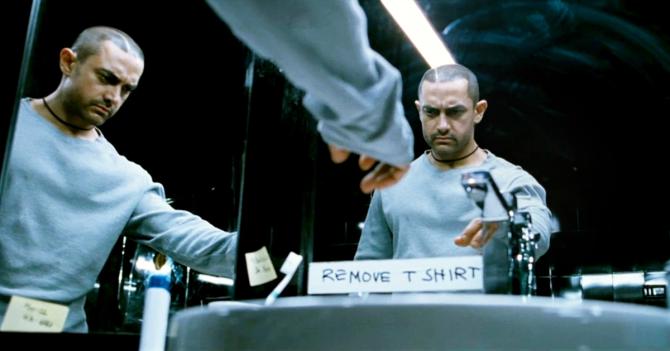 Never underestimate the power of post-its and their daily list of reminders to retrograde amnesia struck Aamir Khan for everything from removing T-shirt to revenge.
Coolie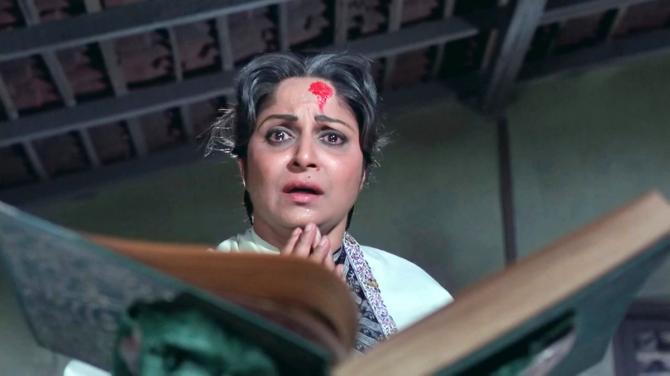 Bollywood twist champion Manmohan Desai's keen belief in timely divine interventions helps Waheeda Rehman reunite with her family when a holy photo frame falls on her forehead and fixes her amnesia right away.
Amardeep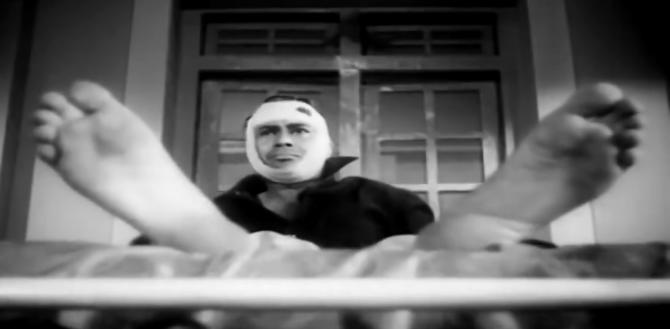 Want to turn the run-of-the-mill poor boy rich girl romance into a love triangle between lost sisters?
Let the hero lose his memory in an accident resulting in heartache for one and happiness for another until he retrieves it just in time for vice versa.
Bade Dilwala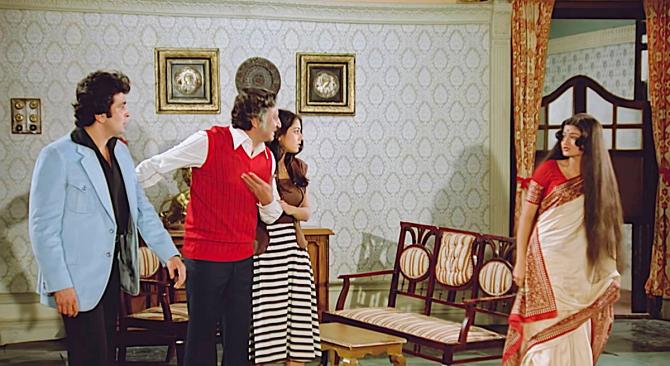 Rishi Kapoor assumes his dead friend's identity facilitated by his wife Sarika's memory loss while pursuing a romance with her younger sister, Tina Munim.
Trust Bollywood to make questionable appear innocuous.
Sailaab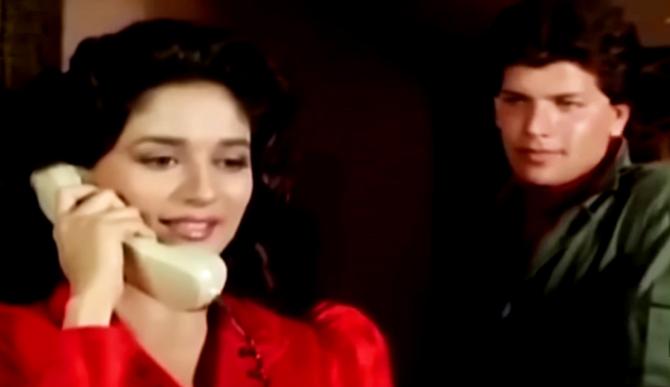 A hit man set out to kill a doctor loses his memory en route and becomes her patient instead.
When the duo fall in love and get married, he remembers everything again and is back to his murderous ways in Madhuri Dixit-Aditya Pancholi's Sailaab.
Only people chose to forget the movie instead.
Ek Ladka Ek Ladki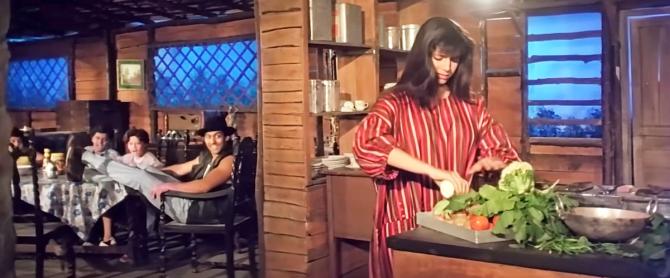 Salman Khan's devilish farm boy and band of school-going brats have a gala time at Neelam's expense after she loses her memory.
Ever so shaana, Salman makes her wealthy heiress believe she's married and mother to all the kids as well as responsible for all the household chores resulting in cruel scenes of comedy.
Harassment passed off as rom-com, that's '90s Bollywood for you.
Sadma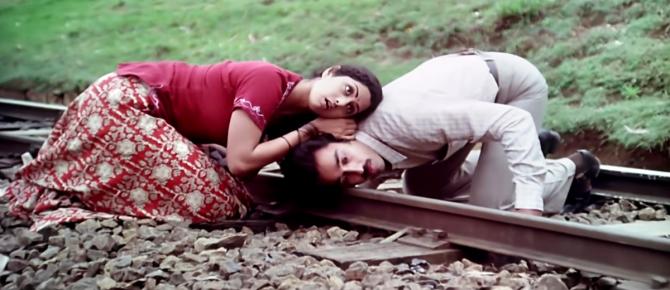 Following an accident, a young city girl loses her mind and memory and is taken in by a kindly school teacher, resulting in an affectionate bond and career milestone for its leads Sridevi and Kamal Haasan.
But in a supremely tragic turn of events towards the end, Sri remembers everything except Haasan, underscoring the film's title and an old phrase -- no good deed goes unpunished.
Yaarana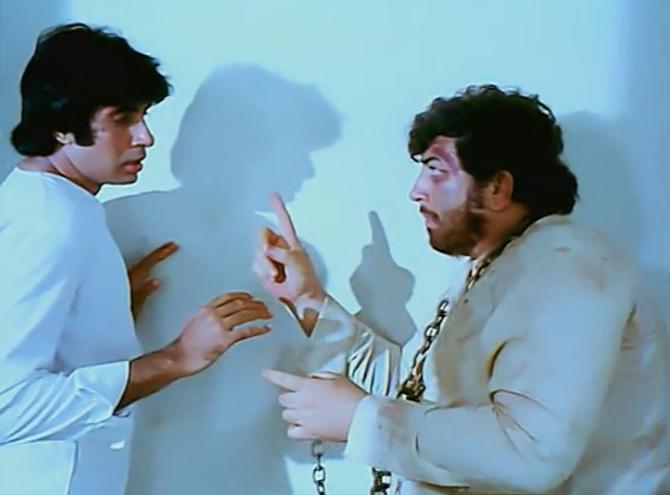 What would you do if you learned your best friend has forgotten everything and landed in a mental asylum?
If it was Amitabh Bachchan, he'd pretend to be go nuts and admit himself in the same one as his buddy Amjad Khan, send him a roti along with a newspaper cutting that would categorically say only the latter can save him and, voila, yaadasht wapas aa gayi.
Long live the miracles of Bollywood.
Jab Tak Hai Jaan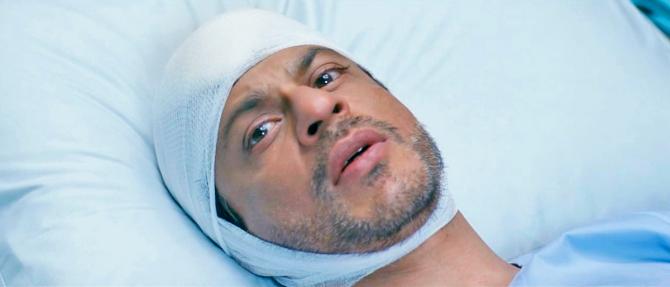 When you think you're 28 in your late-40s and your ex agrees to pretend she's your current girlfriend at the behest of another girl with a massive crush on you -- only Yash Chopra could turn Shah Rukh Khan's accident-triggered amnesia into a fantasy fulfilment of sorts.
Henna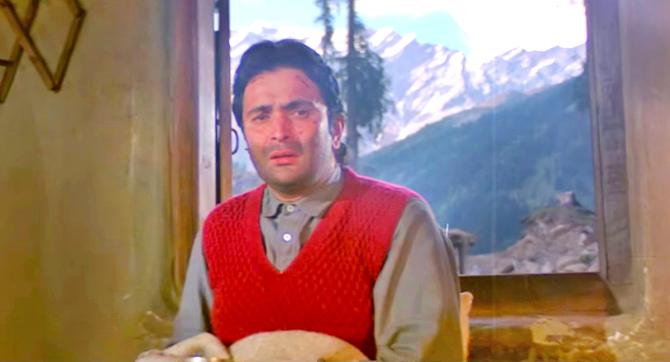 Memory loss has tossed its characters into unforeseeable places and situations but nothing as far off as padosi mulk.
From an engagement that could not happen in India to an engagement that cannot happen in Pakistan, Rishi Kapoor's amnesia prompted romantic entanglements in RK banner's Henna are emblematic of the trope.
Do Anjaane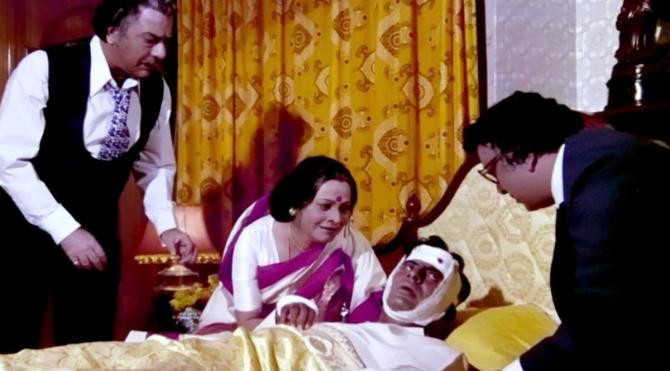 Only in the movies, memory loss results in waking up a really, really rich guy.
Imagine if The Count of Monte Cristo with an amnesia twist, that's Amitabh Bachchan in Do Anjaane for you.
Salaam-e-Ishq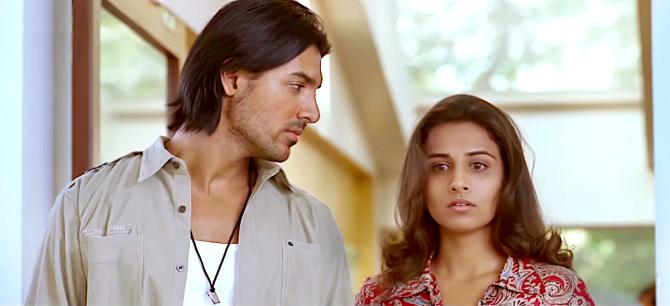 Forever couples can survive anything, even forgetfulness.
John Abraham's pyaar and patience serve him well after his darling wife Vidya Balan loses her memory in a train accident.
Proving feelings greater than memories, she has no choice but fall back in love with him.
Bob Biswas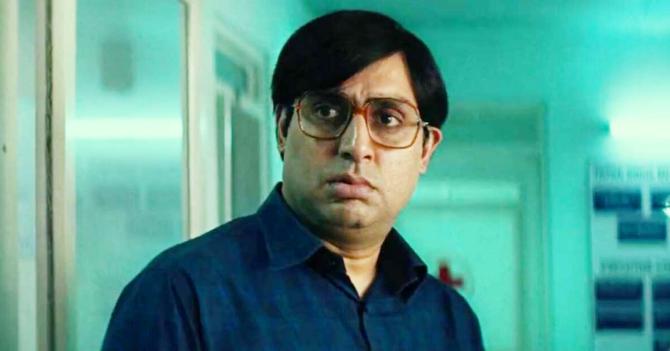 A deadly hitman can forget he's a hitman by vocation, but his killer instincts will always kick in as Abhishek Bachchan deviously demonstrates by stepping into the shoes of Saswata Chatterjee in and as Bob Biswas.
Andaz Apna Apna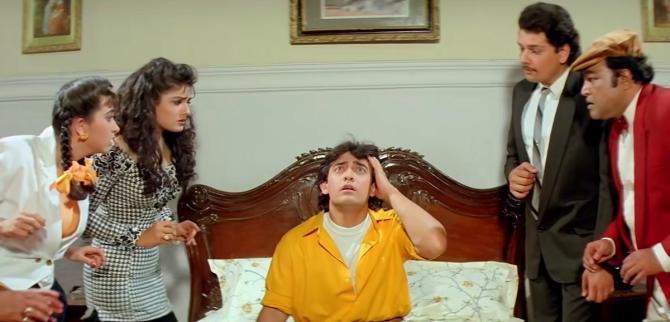 Few have mocked the ridiculous memory loss trope as delightfully as Aamir Khan's Amar rechristened Tillu in Andaz Apna Apna.
Though he's only masquerading as an amnesiac to work his way into the heart of a pretty millionaire, the hilarious contest it results in -- between him and Salman Khan's phony doctor -- is one of the best things about this cult classic.
Feature Presentation: Aslam Hunani/Rediff.com