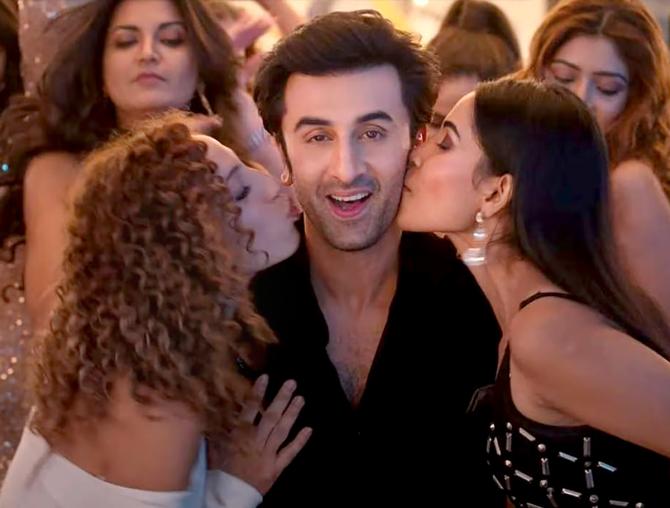 From aadmi to andas, Bollywood songs dispense gyaan for every occasion. But nothing beats its obsession with pyaar.
In the latest chartbuster from Ranbir Kapoor's rom-com, Tu Jhoothi Main Makkaar, our desi Don Juan harps on the importance of falling in love over and over again reiterating the romance of reality: Pyaar Hota Hota Hota Kayi Baar Hai.
From Raj to Rishi to Ranbir, Sukanya Verma looks at the many pyaar filled fundas of popular Hindi film songs.
Pyaar Karnewale Pyaar Karte Hain Shaan Se
Jeete hain shaan se
Marte hain shaan se
Movie: Shaan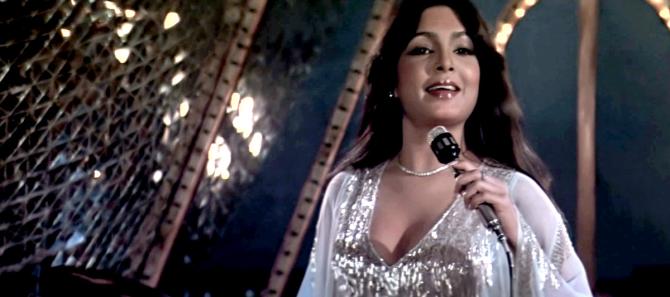 Only people in love truly understand what it's like to love, live and die with 'aan, baan aur shaan', as a shimmering Parveen Babi declares in a party number from Ramesh Sippy's 1980 extravaganza.
Pyaar Kiya Toh Darna Kya
Jab pyaar kiya toh darna kya
Pyaar kiya koi chori nahi ki, chup chup aahen bharna kya
Movie: Mughal-E-Azam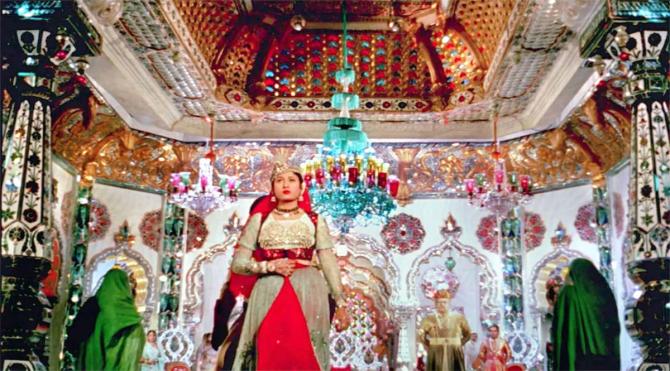 Anarkali's defiant declarations of love for Prince Salim before Emperor Akbar is one of the earliest assertions of khullam khulla pyaar karenge hum dono.
Pyaar Karne Wale Kabhi Darte Nahi
Jo darte hain woh pyaar karte nahi
Movie: Hero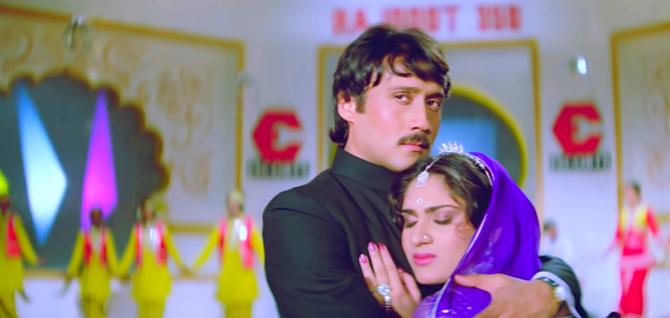 Jackie Shroff and Meenakshi Seshadri add their own bit in Anarkali's rebellion.
Pyaar Yaara Tode Dil Kadi Jod De
Fyaar yaara strong se palang tod de
Pyaar dildaar manzil mod de
Fyaar good night ke pataakhe phod de
Movie: Manmarziyaan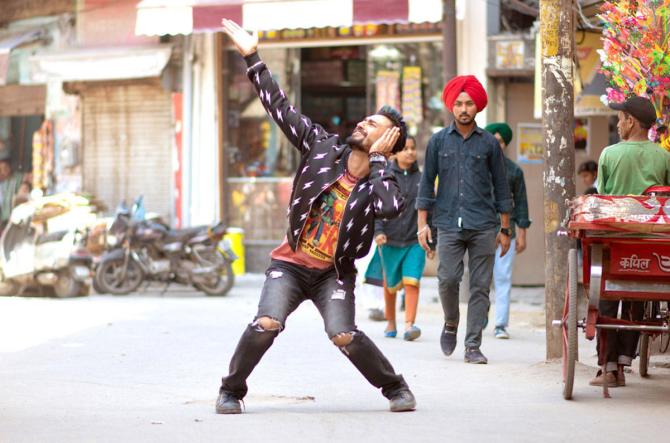 The difference between pyaar (love) and fyaar (lust) is made amply clear by a lively Vicky Kaushal in Anurag Kashyap's musical love triangle.
Pyaar Zindagi Hai Pyaar Bandagi Hai
Pyaar se pyaar karo yeh umr pyaar ki hai
Pyaar bina kya jina yeh bhi koi zindagi hai
Movie: Muqaddar Ka Sikander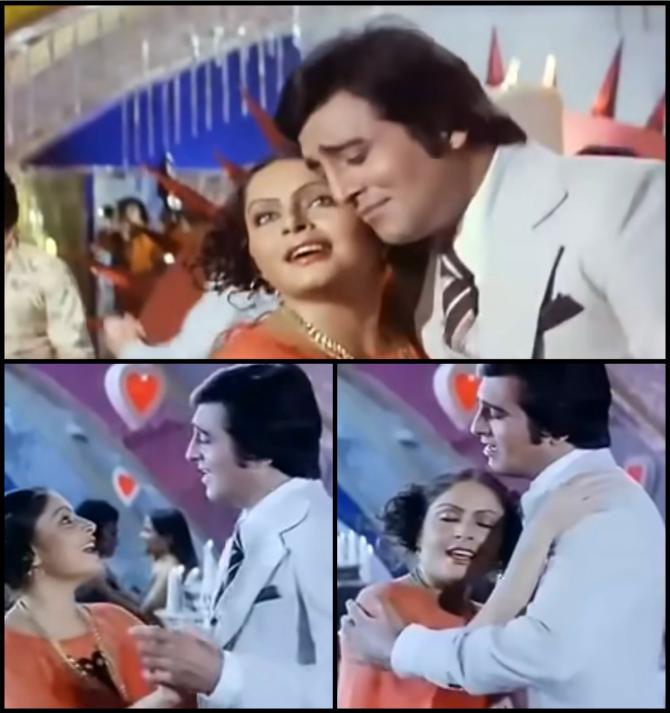 Khushi, karam, khuda -- Vinod Khanna and Raakhee liken love to many a splendored thing while a seething Amitabh Bachchan looks on in Muqaddar Ka Sikander's melodious ode to pyaar.
Yaar Bina Chain Kahan Re
Pyaar bina chain kahan re
Sona nahi chandi nahi yaar toh mila
Arre pyaar kar le
Movie: Saaheb
All the riches in the world can take a hike so long as love's on Anil Kapoor and Amrita Singh's side. That's why Bappi Lahiri's groovy mantra in Saaheb never gets old.
Pyaar Mein Kabhi Kabhi Aisa Ho Jaata Hai
Chhoti si baat ka fasana ban jaata hai
Movie: Chalte Chalte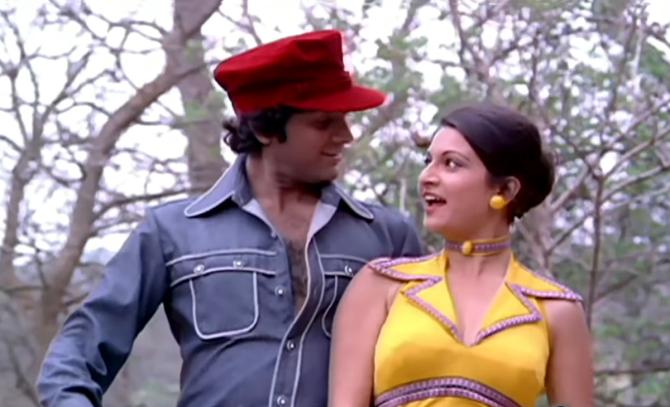 Shailendra Singh and Lata Mangeshkar gush over that crazy thing called love and its gift for turning stories into sagas.
Pyar Mohabat Ke Siva Yeh Zindagi Kya Zindagi
Movie: Pyaar Mohabbat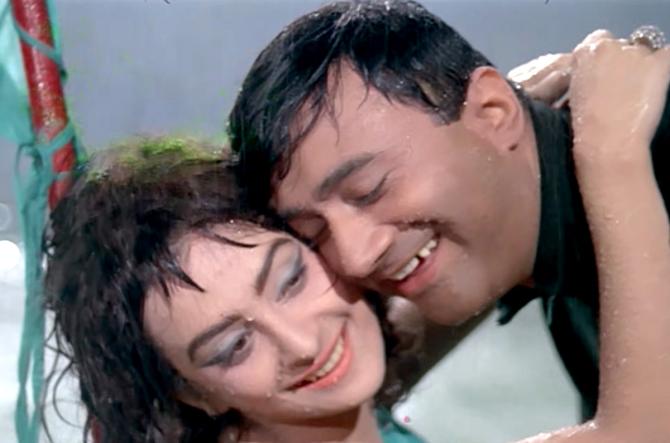 What's not there to believe about Dev Anand and Saira Banu's cheerful 'love is life' exultations?
Tumne Kabhi Kisi Se Pyaar Kiya
Kabhi kisi ko dil diya?
Maine bhi diya
Movie: Karz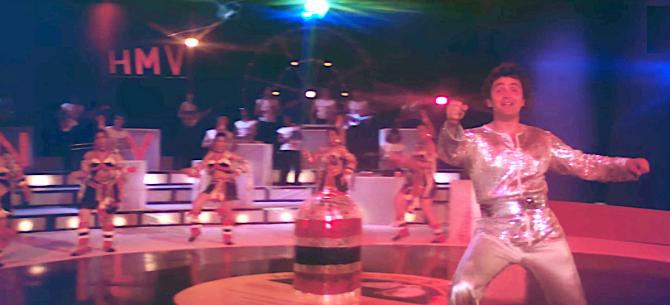 Pyaar Se Badhkar Nahi Hai Rog Koi: Rishi Kapoor's cool candour and chants of Om Shanti Om hit all the right notes as he takes us through the highs and lows of falling in love in this timeless chartbuster from Karz.
Har Kisiko Nahi Milta Pyaar Zindagi Mein
Khushnaseeb hain woh jinko hai mili yeh baahar zindagi mein
Movie: Jaanbaaz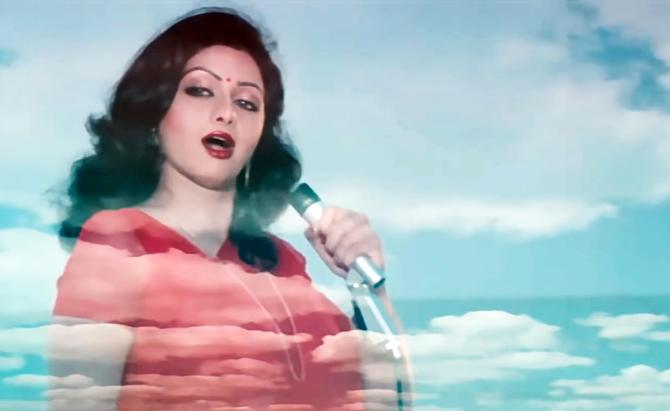 Sridevi mixes that cloud nine feeling that love evokes while reminding us that not everyone is fortunate enough to find it, in her super sensual appearance in Jaanbaaz.
Pyaar Deewana Hota Hai Mastana Hota Hai
Har khushi se har gham se begana hota hai
Movie: Kati Patang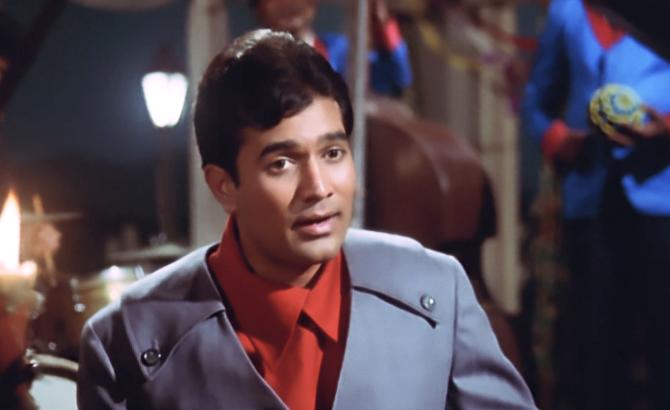 Rajesh Khanna lives up to his romantic reputation while expounding on the reckless, starry-eyed and inevitable nature of pyaar. And it's still relevant as ever.
Pehli Pehli Baar Jab Pyaar Kisise Hota Hai
Hota hai yeh haal jab pyaar kisise hota hai
Yeh dil kahin lagta nahin
Teri tarah meri tarah pagal sabhi ho jaate hain
Movie: Jab Pyaar Kisise Hota Hai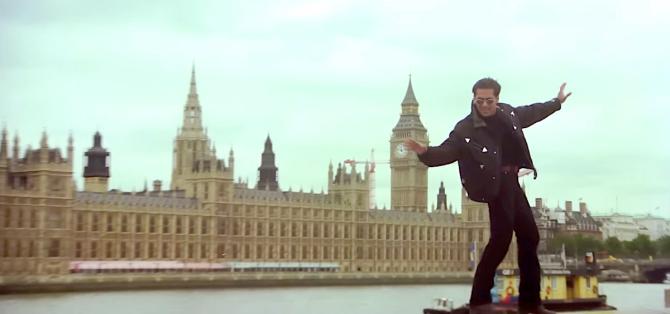 Salman Khan doles out an extensive list of the lovesick symptom when Cupid strikes for the very first time.
Aankhen Khuli Ho Ya Bandh Deedar Unka Hota Hai
Kaise kahoon mein O yaara yeh pyaar kaise hota hai
Movie: Mohabbatein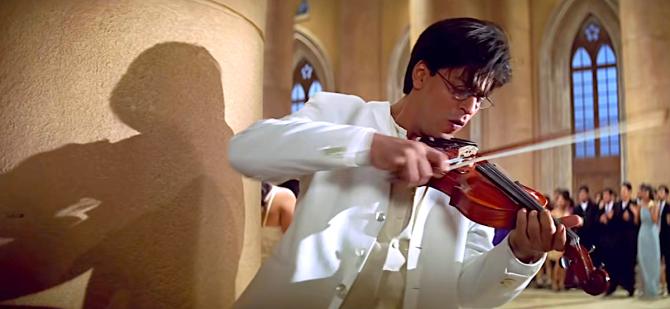 King of romance turns tutor on the subject of all things pyaar in Mohabbatein.
Jaane Kyun Log Pyaar Karte Hain
Jaane kyun woh kyon kisi pe marte hain
Jaane kyun jaane kyun jaane kyun
Movie: Dil Chahta Hai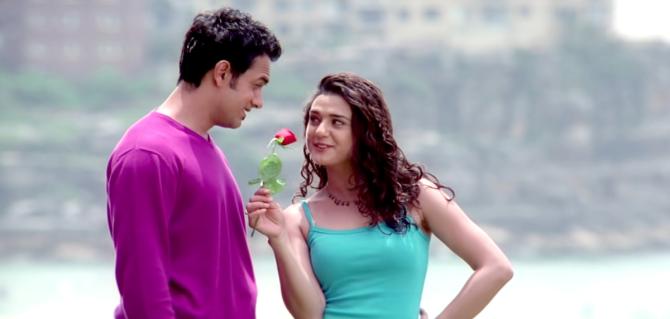 Aamir Khan and Preity Zinta banter over the pros and cons of pyaar. Needless to say Team Pyaar Toh, Khair, Sabhi Karte Hai wins the round and romance, hands down.
Kisko Pyaar Karoon
Kaise pyaar karoon
Tu bhi hai, yeh bhi hai, woh bhi hai, hai hai!
Movie: Tumse Achcha Kaun Hai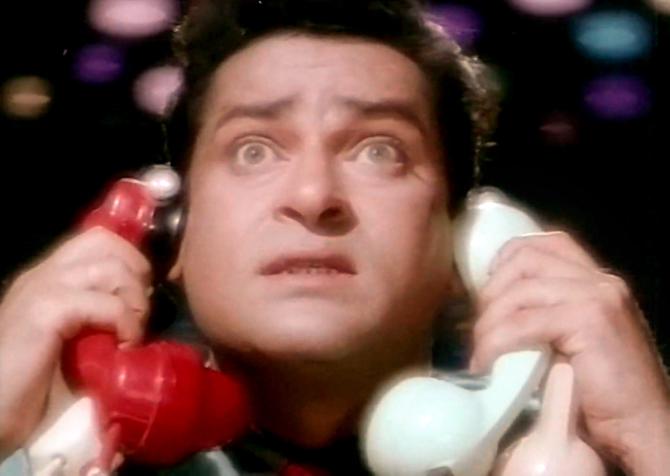 Long before grandnephew Ranbir preached falling in love multiple times, Shammi Kapoor showed what spoilt for choice is all about in true Shammi Kapoor style.
Har Dil Jo Pyaar Karega Woh Gaana Gayega
Deewana saikadon mein pehchana jayega
Movie: Sangam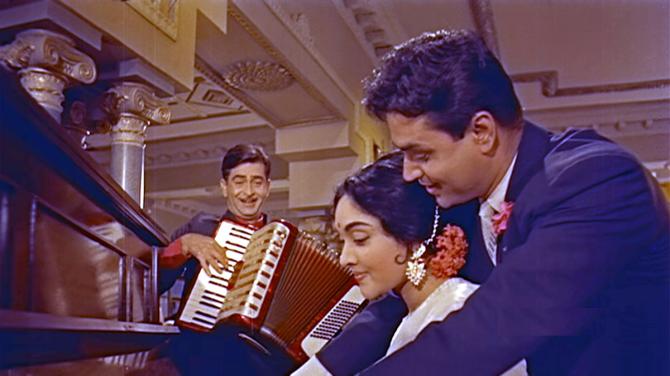 If Raj Kapoor's classic love triangle is to be believed -- no song, no soulmate.
Pyaar Humein Kis Mod Pe Le Aaya
Ke dil kare haaye koi yeh bataye kya hoga
Movie: Satte Pe Satta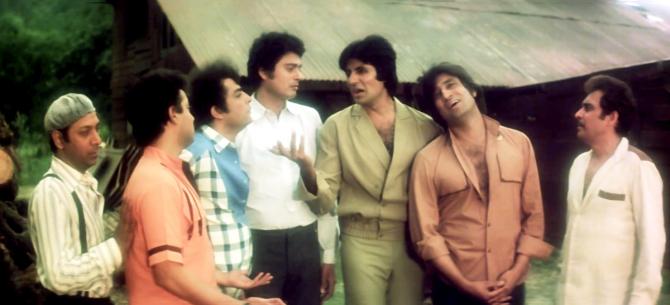 You know you're in love when:
Pyaar Mein Jab Bhi Aankh Kahin Lad Jaaye
Tab Dhadkan Aur Bechaini Badh Jaaye
Jab Koi Ginta Hai Raaton Ko Taare. Tab Samjho Usse Pyaar Ho Gaya Pyaare.
The Big B knows best.
Pyaar Ko Pyaar Hi Rehne Do Koi Naam Na Do
Movie: Khamoshi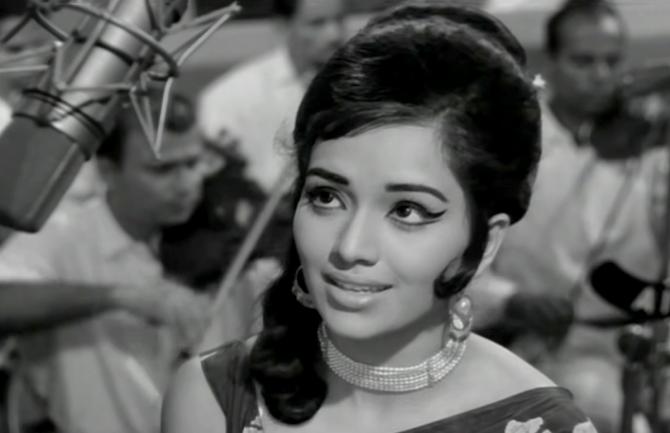 Love doesn't crave labels, it's what distinguishes feelings from files. Gulzar's Humne Dekhi Hai In Aankhon Ki Mehakti Khushboo has the last word on the matters of heart and pyaar.