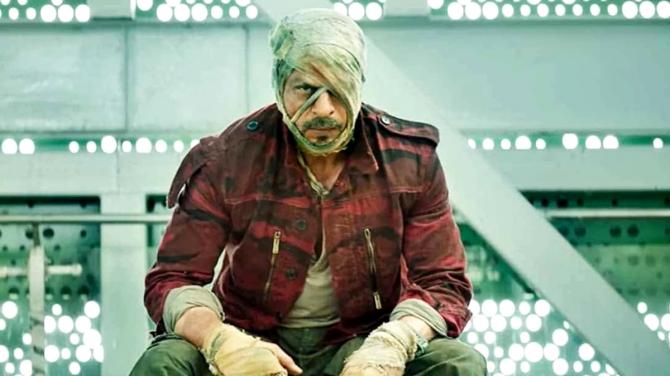 Everybody is eager to see how Shah Rukh Khan will follow up Pathaan's roaring success. If the excitement for his curious new look in Jawan, an action thriller directed by Atlee, is any indication, we can expect an encore.
But SRK's heavily bandaged look is making Sukanya Verma think about all the crazy, funny ways Bollywood has treated a means of dressing an injury.
Satte Pe Satta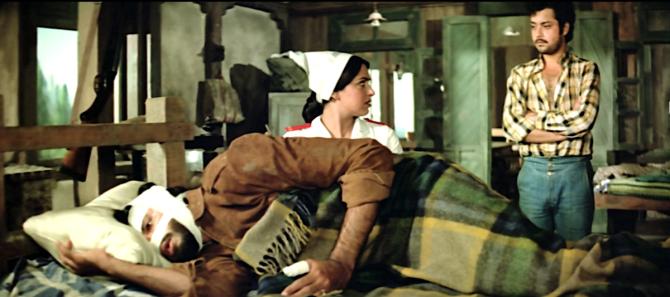 Remember when Amitabh Bachchan pretended to be seriously sick and hurt in Satte Pe Satta as a ruse for Hema Malini's nurse to pay him a home visit?
It's not long before she sees right through the scam and gives him a hilarious earful.
Lawaaris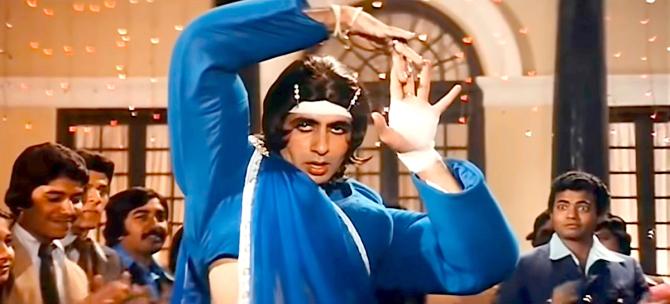 Ever the sport, Bachchan delivers a full-on drag number against teasing, folksy beats of Mere Angne Mein while sporting a bandage and staying true to his injured character yet fulfilling his entertainer duties.
Tezaab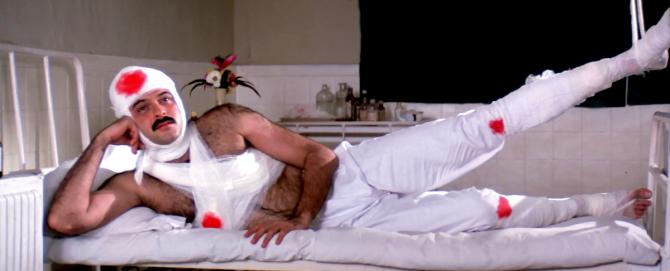 Few would survive jumping off a multi-storied building but Anil Kapoor's Munna in N Chandra's smash hit not only lives to tell the tale but poses in his bandaged state in ways that would make for a viral Instagram post today.
Gurudev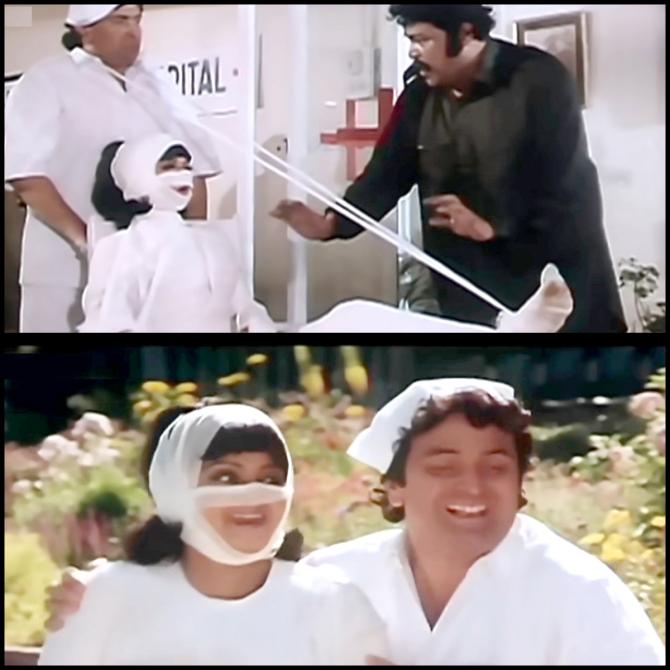 Few actresses can boast of a sense of humour like Sridevi's.
Not many may remember her double role in Gurudev but her hospital escape in mock dressing and subsequent dance to Jaipur Se Nikli Gaadi is all kinds of droll.
Yeh Vaada Raha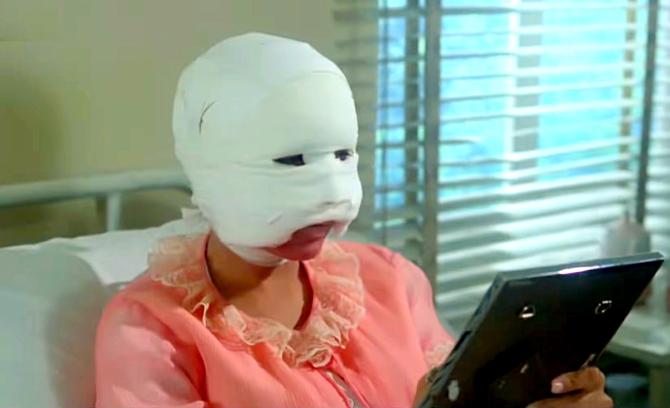 Yeh Vaada Raha's claim to fame involves a plastic surgery that transforms Poonam Dhillon into Tina Munim with a confused Rishi Kapoor at the receiving end of its romance and riddle.
Khoon Bhari Maang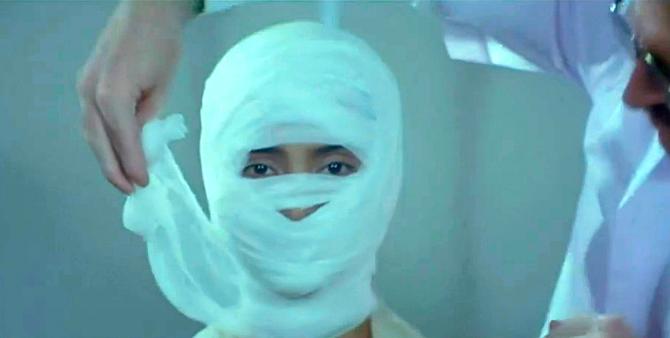 Cosmetic surgery comes to Rekha's rescue as well in Rakesh Roshan's revenge drama where she plays a wealthy heiress fed to the crocodiles, yet goes from scar-faced to stunning diva.
Aankhen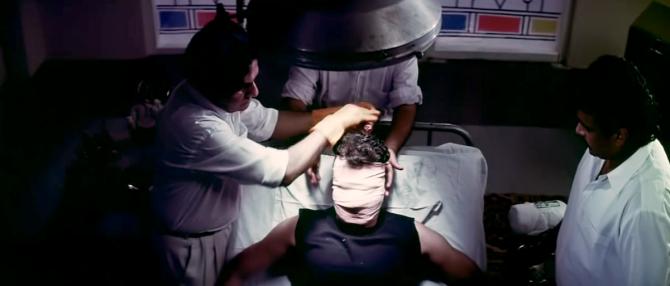 Post-plastic surgery undressing is a favourite Bollywood trope and David Dhawan's action-packed masala mines it for a sinister twist wherein a gangster changes his face to that of a minister's and schemes to change the course of the country's politics.
Deewana Mujh Sa Nahin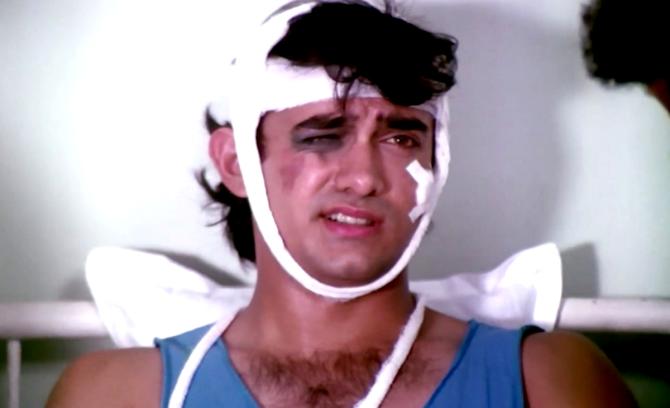 Pain is key to comedy in the movies.
A black and blue beaten Aamir Khan plays it for laughs in Deewana Mujh Sa Nahin.
Mr and Mrs Khiladi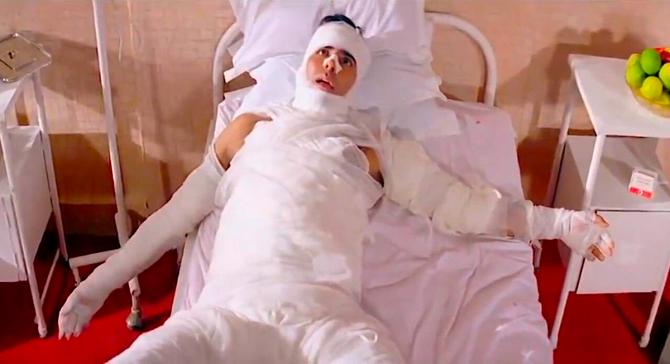 The worse the pain, the broader the comedy. As demonstrated by a profoundly pounded Akshay Kumar lying in rolls and rolls of patti on a hospital bed.
Khushi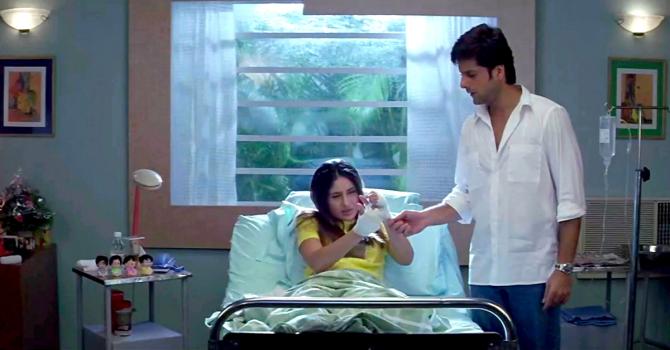 Foes become friends when one is hurt and another feels sorry. Like Kareena Kapoor's bandage covered palms compel bete noire Fardeen Khan to plait her hair in Khushi.
Dil Ka Rishta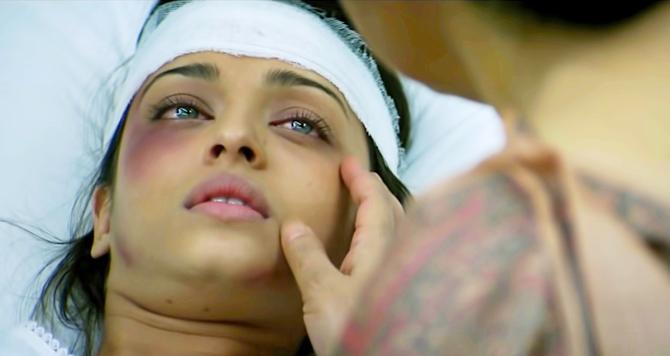 A stereotype with one of the longest shelf lives in Bollywood, patti on head equals instant amnesia.
Aishwarya Rai treads on Nirupa Roy territory in her 2003 home production, Dil Ka Rishta.
Gupt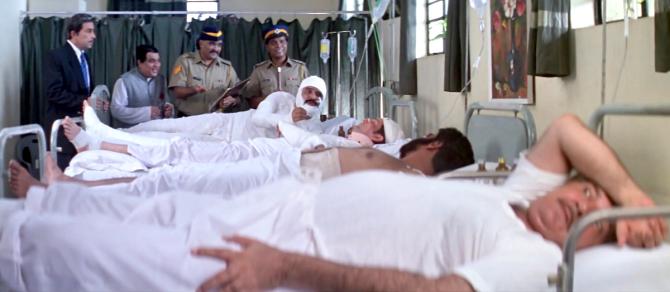 No conversation on bandage is complete without Gupt's 'Pattiwale shayar.'
Raza Murad's comical verse welcoming every new entrant, fresh off Bobby Deol's brutal beating, lends Gupt's hospital ward mushaira a humour like no other.