COVID-19 is a lot of awful things, but also a great leveller.
Everyone from the common man to celebrities is affected by it and doing their own chores during quarantine.
With no domestic help to lend a helping hand, Katrina Kaif is upping her sweeping game and Kartik Aaryan has cleaned more dishes than uttered dialogues in a movie.
Sukanya Verma shows us how Bollywood has depicted housework on the big screen.
Andaz Apna Apna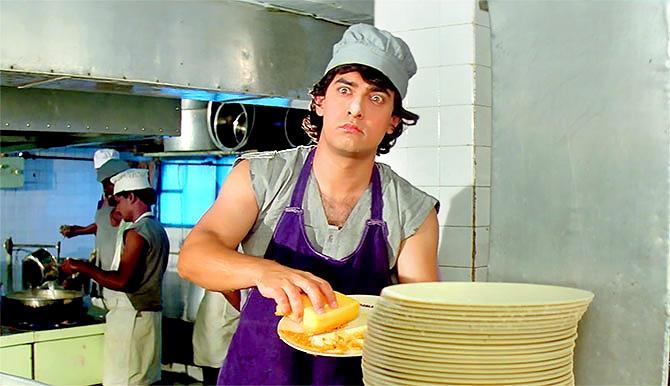 Aamir Khan's dumbfounded expression while cleaning a never-ending pile of dishes is every one of us.
Housefull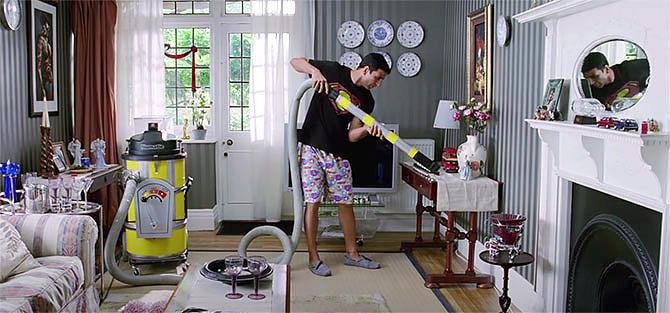 Akshay Kumar's seemingly innocuous vacuum cleaning stint results in major whoops like it only happen in the hare-brained Housefull franchise.
Kabhi Alvida Na Kehna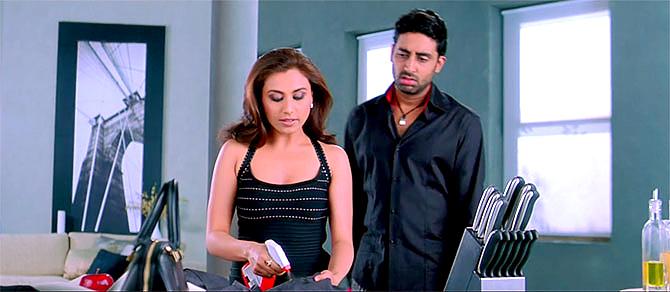 Wafadar Jamadar is how Shah Rukh Khan describes Rani Mukerji's dull wife in Karan Johar's take on infidelity. The latter's OCD is much obvious when she instructs her husband to take his pants off but with the intention of washing off a stain.
Satte Pe Satta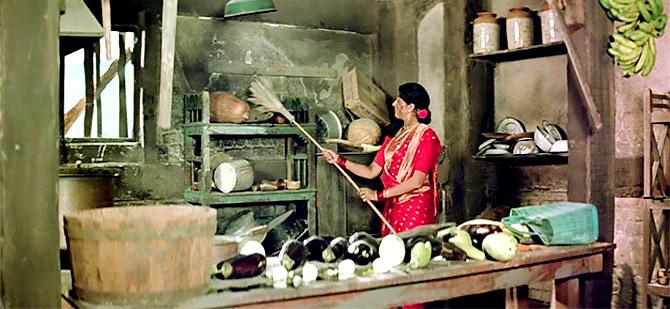 New bride Hema Malini's welcome in Amitabh Bachchan and half a dozen boorish brothers's bachelor farm house is dirtier than she imagined.
For a professional nurse, this lack of hygiene is understandably unacceptable and she sets about cleaning and cooking at once.
Bachna Ae Haseeno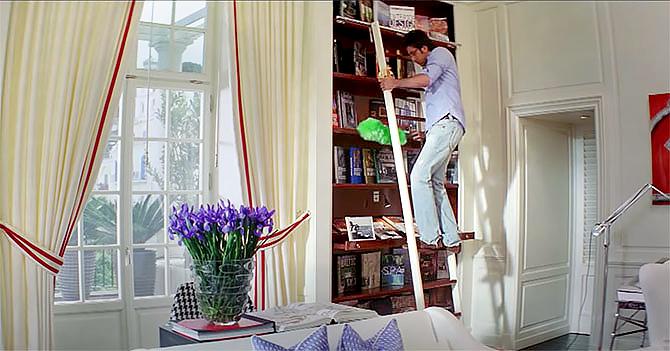 The way to a man's heart is through his stomach and a jilted ex-girlfriend's forgiveness is by turning eager-to-please minion volunteering to dust the room and run errands like Ranbir Kapoor in Bachna Ae Haseeno.
Khatta Meetha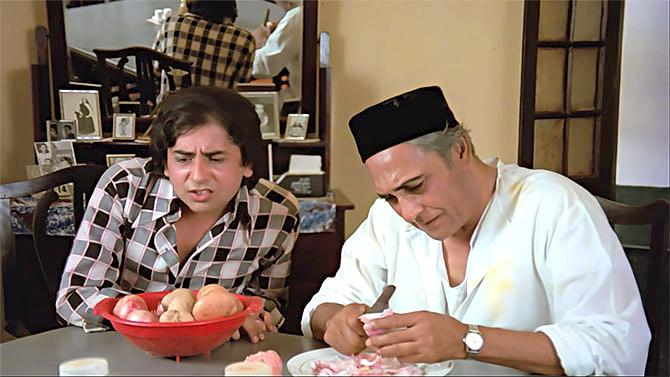 Son: Why are you crying?
Father: I am not crying. I am chopping onions.
Turning cry babies out of everybody from aam aadmi to Ashok Kumar since time immemorial.
Musafir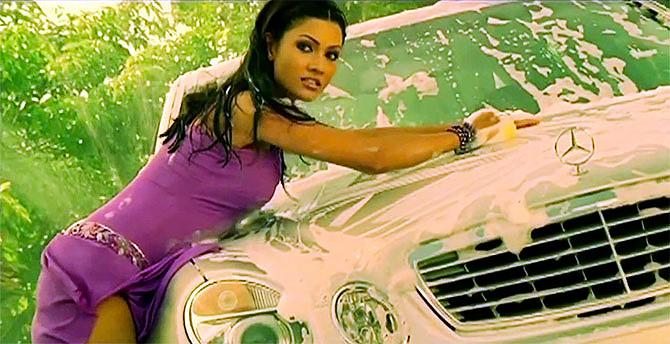 Trust movies to turn a mundane action into an act of seduction.
So there's Koena Mitra step-by-step aping Liv Tyler's sizzling car washing skills from One Night at McCool's in Musafir.
Thappad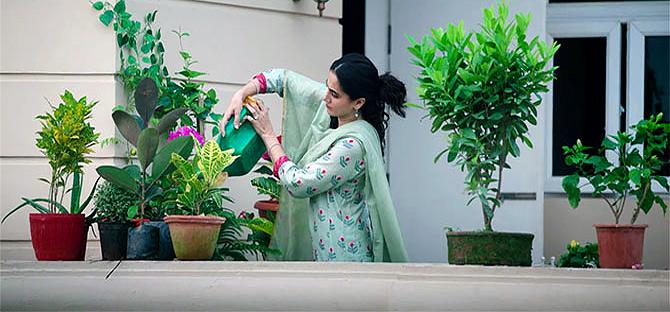 Part of housewife Taapsee Pannu's daily morning routine in Thappad is to water her plants. Her homegrown lemongrass is a must-have in her tea.
Piku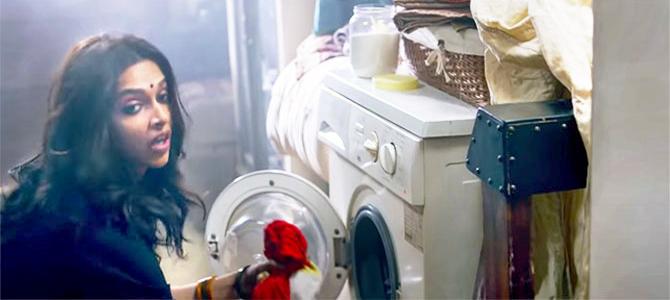 Juggling between a cranky father with tummy issues and a demanding job, Deepika Padukone finds just about enough time to do laundry by dumping the day's lot in the washing machine.
The Lunchbox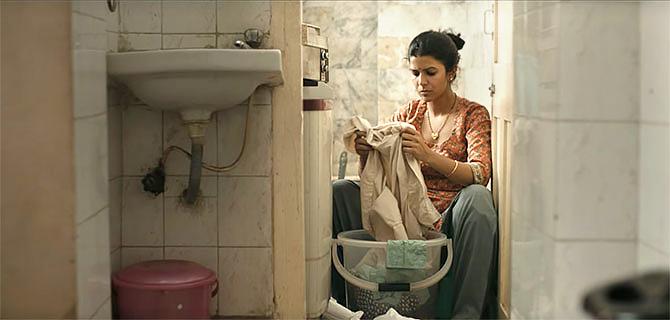 Not everyone is blessed with the wonders of a washing machine and have to do it the manual way like Nimrat Kaur in The Lunchbox.
And after so much drudgery she still manages to pack a delicious dabba for a mesmerising stranger.
Saath Saath
The world would be a better place if a husband and wife shared chores and sang melodious Jagjit and Chitra Singh duets while going about their domestic duties like Deepti Naval and Farooque Shaikh in Saath Saath.
Hera Pheri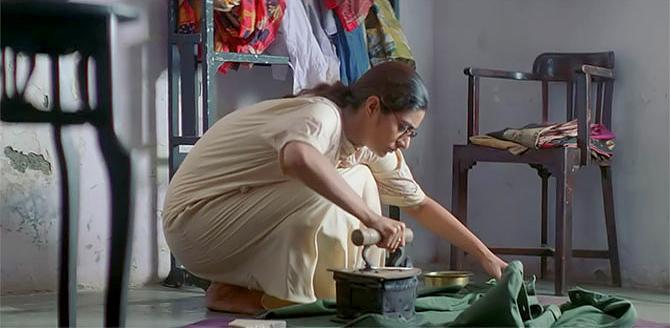 Ironing clothes is a jinxed task in Priyadarshan's laughraiser. Both Akshay Kumar and Tabu burn a huge hole in the garment.
Wake Up Sid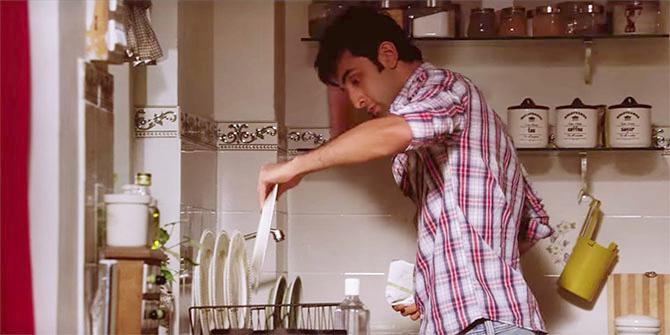 Ranbir Kapoor's coming of age in Wake Up Sid is complete when he starts acting responsibly, ceases to be a slob, cooks the perfect omelette, tidies up the kitchen and remembers to wipe the damp dishes.
Qayamat Se Qayamat Tak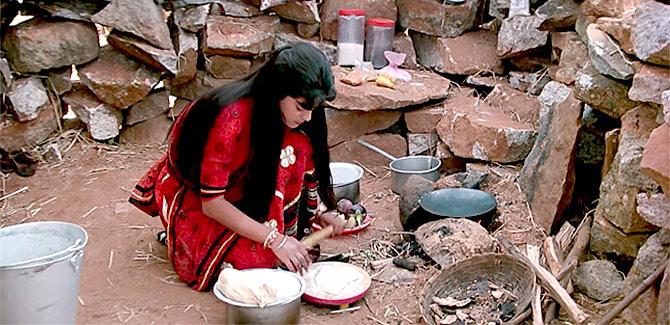 Cooking is no cake walk for first timers. And raised in the lap of luxury Juhi Chawla realises this soon enough when her first attempt resembles charred rotis and uncooked baingan ka bharta.