In a career spanning more than half a century, Amitabh Bachchan has played a variety of roles.
The actor, who turns 78 on October 11, has played characters older than his real age several times.
In Gulabo Sitabo, which will stream from June 12, he plays an older landlord to tenant Ayushmann Khurrana.
Joginder Tuteja looks at the numerous times Mr Bachchan has played an older man.
Gulabo Sitabo
Age: 77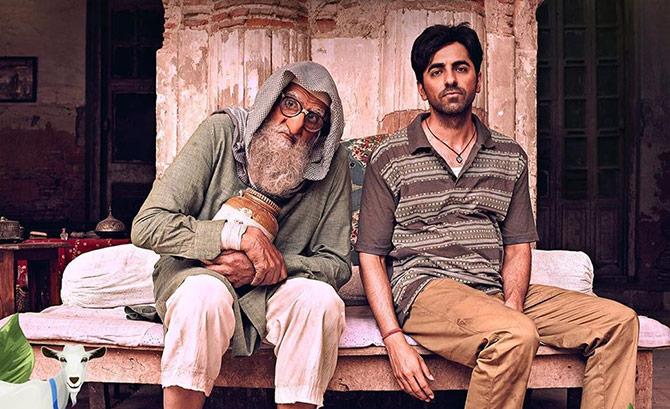 Amitabh plays a cranky landlord in his 80s in Gulabo Sitabo, put in a precarious situation by his tenant Ayushmann Khurranna.
It will be interesting to see how these fine actors interact on screen for the first time.
102 Not Out
Age: 75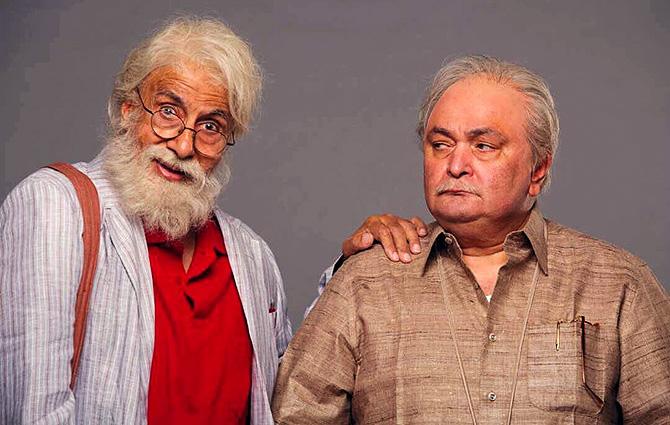 Amitabh played an 102-year-old man to his son Rishi Kapoor in this well-reviewed film.
It was the kind of character that no mainstream actor has played in a Hindi film before.
The Last Lear
Age: 64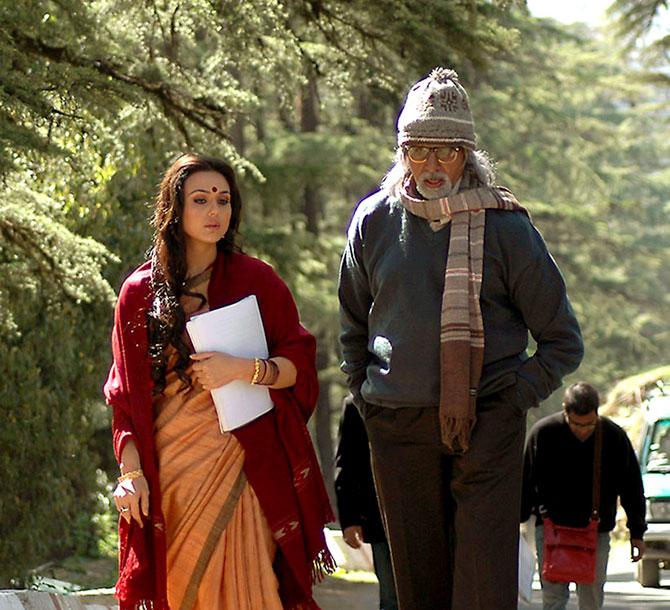 Amitabh played a retired Shakespearean theatre actor in his 70s in The Last Lear.
An art house film which required the Big B to bring on his trademark baritone into play, this Rituparno Ghosh film didn't do much commercially, but it won the National Film Award for Best Feature Film in English.
Mohabbatein
Age: 57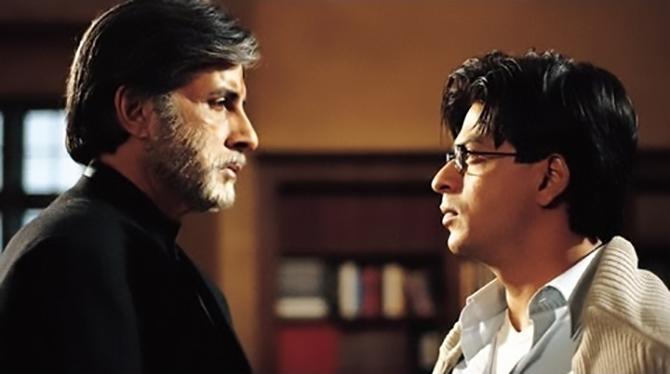 Amitabh made a comeback, playing a senior citizen, in Aditya Chopra's Mohabbatein.
The director ensured that the Big B got a role worthy of his presence in this film starring Shah Rukh Khan and a host of newcomers.
Sooryavansham
Age: 57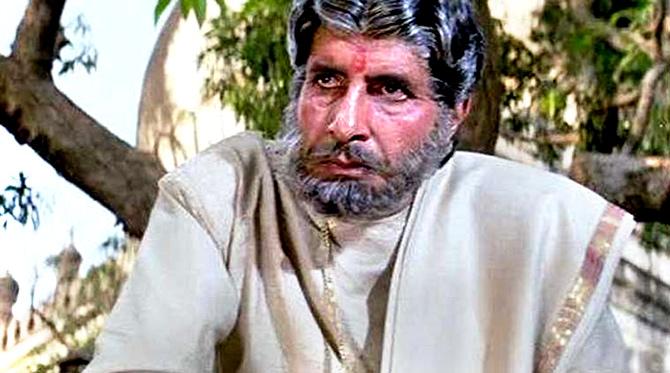 One of television's most run movies even after 20 years, the film had flopped when it released.
The actor played a double role of a father and son in a memorable part.
Hindustan Ki Kasam
Age: 56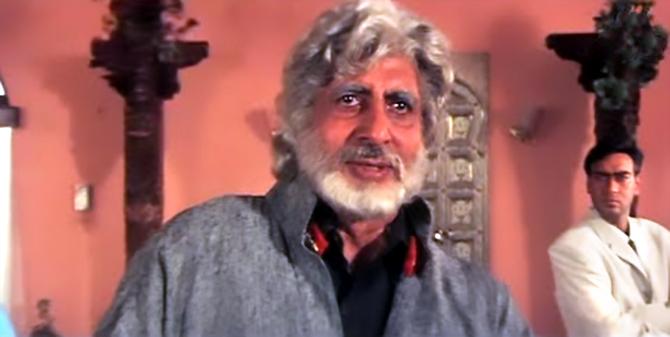 In Hindustan Ki Kasam, where he played a character straight out of his 80s superhits.
The film starred Ajay Devgn in a double role and AB played a much older man.
On its release, the action entertainer set the record for the biggest opener ever of all time.
Khuda Gawah
Age: 50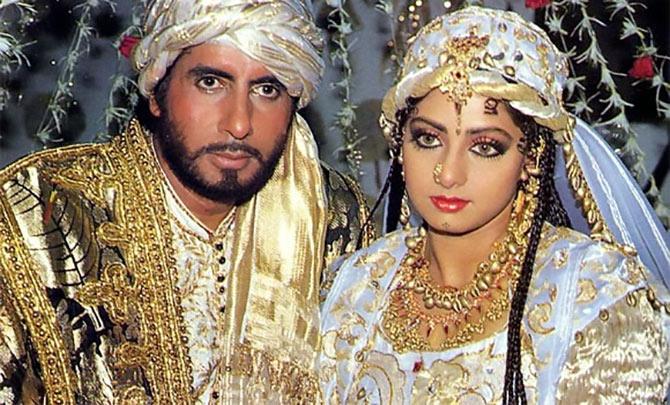 Khuda Gawah is an under-rated film which had done well on its release, but surprisingly, it has not quite caught up with the current generation.
In those days, just the opening dialogue by Amitabh Bachchan where he introduced himself as Badshah Khan was good enough to send audiences in a frenzy!
Hum
Age: 49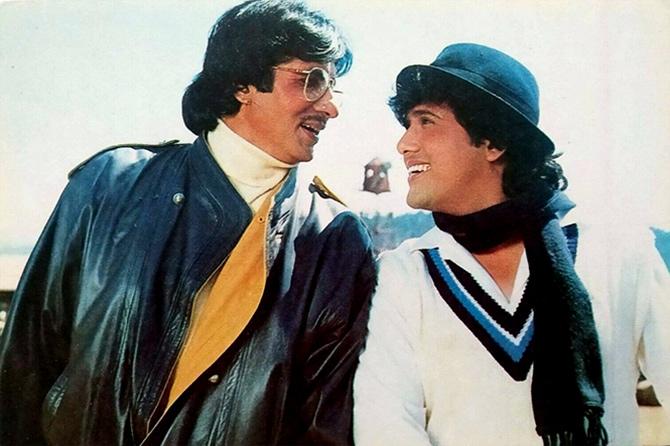 Amitabh aged through the film, from a young man to a much older version of himself.
His character Tiger remains popular even today.
Aakhri Raasta
Age: 41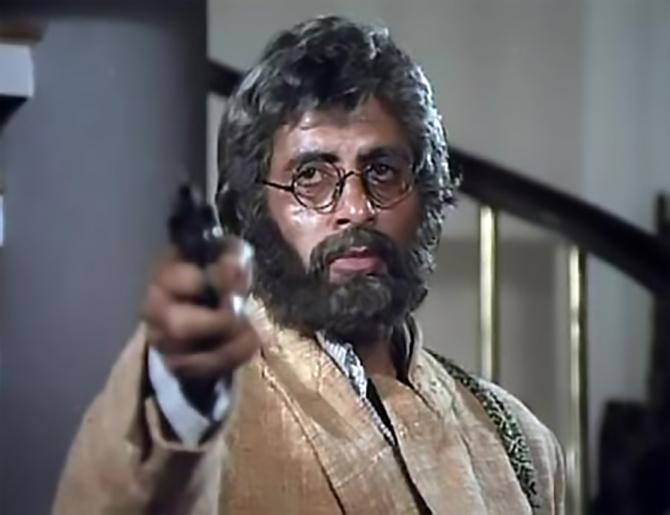 In his early 40s, Amitabh did many films where he played an older man.
Among those is Aakhri Raasta, where he was seen in a double role of a father and son.
Mahaa
Age: 41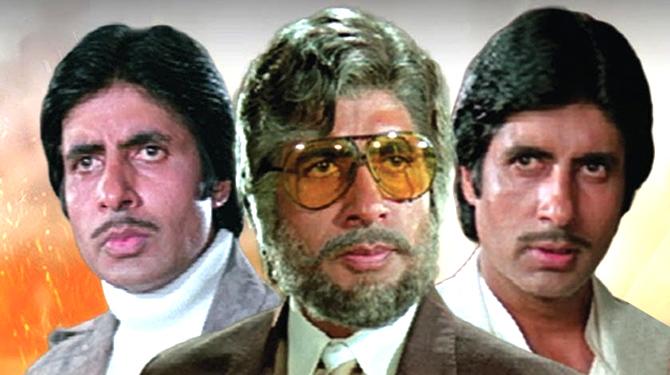 With Mahaan, Amitabh played a triple role!
One of them was much older than his real age.
Though the film isn't as memorable as some of his others, it was a good enough success.
Desh Premi
Age: 40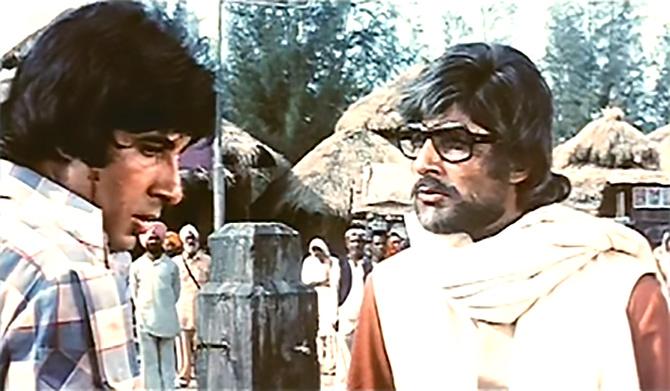 Another double role, another older character.
Distributors and exhibitors just could not have enough of Amitabh Bachchan and they tried to pack in the most of him from the start to the finish of the film.
Desh Premi saw him play father and son with elan.
Kabhi Kabhie
Age: 34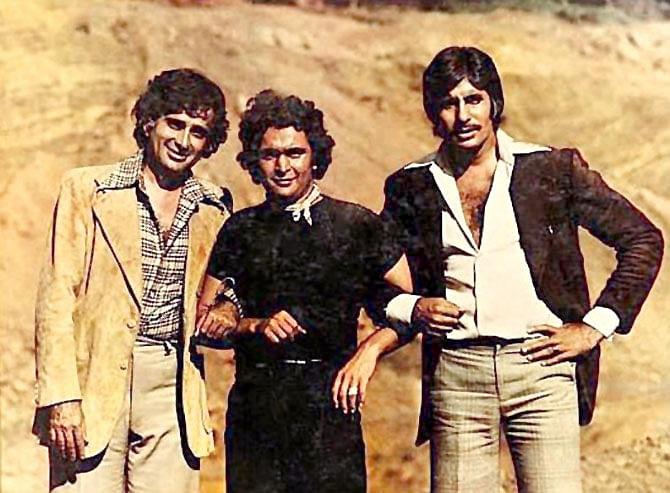 Kabhi Kabhie saw Amitabh age from a young man to a much older one...
At just 34, he turned father to a young adult.
At such an early stage of his career, Amitabh showed great command as an actor in this Yash Chopra film.