It's been four years since Vinod Khanna passed away. Subhash K Jha remembers the actor who could have been a star.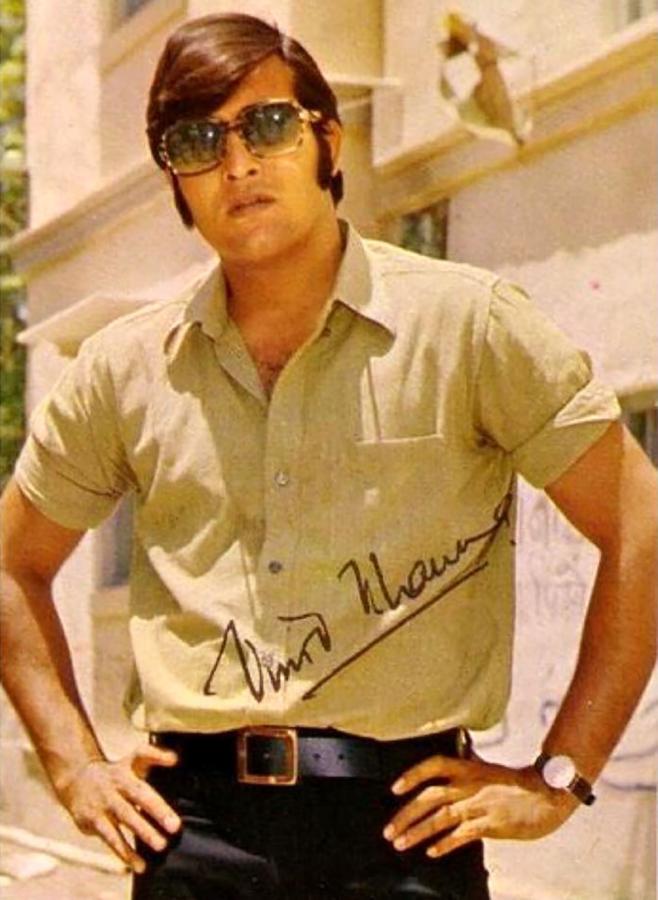 Vinod Khanna remained underrated throughout his career.
He just didn't care enough.
Mid-way through his career, he chucked Bollywood to join Osho in Oregon (United States), where he worked as a gardener.
When he returned, he was welcomed with Satyamev Jayate.
Each time Vinod would show his indifference, Bollywood ran after him a little harder. But Vinod was much too fast for the entertainment business to catch him.
Here is looking at his finest performances.
Achanak (1973)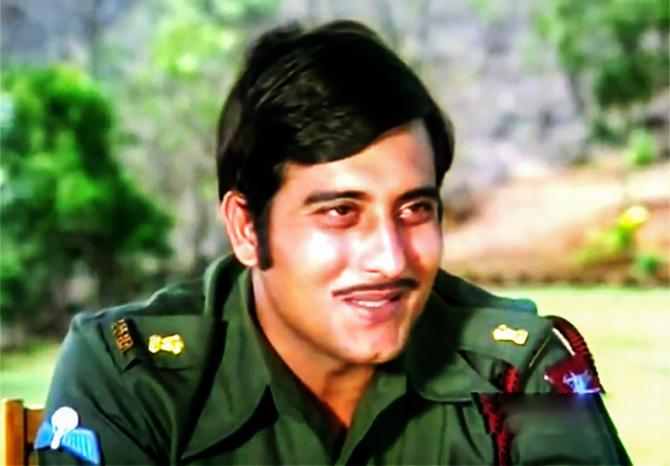 Vinod Khanna was Gulzar's favourite actor after Sanjeev Kumar.
From Mere Apne in 1971 to Lekin… in 1990, VK did his best work in Gulzar's cinema.
Achanak remains unique, and not only because it had no songs. It was a flab-free plot about an army man who kills his unfaithful wife and best friend then flees captivity to immerse her mangalsutra in the Ganga.
The story moved at breakneck speed and VK was relentlessly brilliant, propelling his character far away from overt sentimentality, rooting Major Ranjeet Khanna's betrayal in deep hurt than in wounded pride.
Vinod Khanna considered this to be his best performance.
Incidentally -- not many know this -- but Gulzarsaab and Vinod Khanna also had the opportunity to work together as actors.
It was a historical film called Jallian Wala Bagh, directed by one Balraj Tah in 1977. It was shot in London, where Gulzarsaab got another opportunity to bond with Vinod Khanna.
The film's ensemble cast also featured father-son Balraj and Parikshit Sahni.
Gulzarsaab faced the camera for the first time and Vinod Khanna was a big help.
Mera Gaon Mera Desh (1971)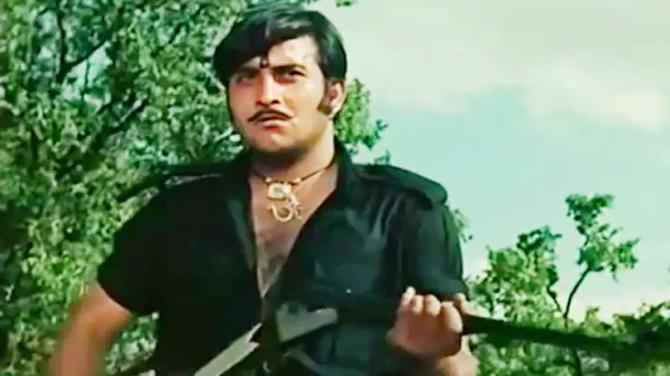 Raj Khosla was the other director after Gulzar with whom VK shared an amazing rapport.
From Mera Gaon Mera Desh and Kuchhe Dhaage to Prem Kahani and Main Tulsi Tere Aangan Ki, these were films that saw Vinod blossom as an actor.
Mera Gaon Mera Desh stands out for Vinod's vibrant villainy as the dacoit, Jabbar Singh. Many see him as the precursor to Sholay's Gabbar Singh.
No matter how you look at it, VK's Jabbar Singh was an unholy terror.
Dharmendra, who played the protagonist, fondly recalls how VK would get more fan attention than Dharamji after the release of this film.
Imtihan (1974)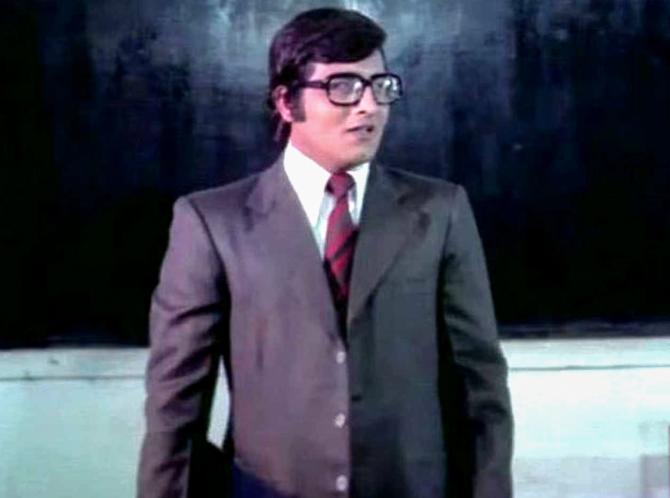 Vinod Khanna's career's biggest hit as a solo hero was this desi variation on To Sir With Love.
Khanna played Sidney Poitier with chutzpah and chashma (spectacles), the latter to give him a serious look.
If you could accept Bindu as one of 'lecturer' Vinod Khanna's students, you would appreciate Vinod's efforts to be fully credible in the role of a college professor who sets out to reform his unruly pupils.
Though the film had potboiler written all over it, Khanna's performance elevates it to something more substantial.
The theme song, Ruk jaana nahin tu kahin haar ke, became permanently associated with VK.
Interestingly VK's first spell of stardom came his way as a villain.
Even in 1974, when he had huge success as a leading man, he scored big as a villain in Patthar Aur Payal where Dharmendra played the hero.