Can you believe Katrina's 'hichki' was dancing?
Rani Mukerji's Hichki has her playing a teacher with Tourette Syndrome, and how she overcomes this 'hichki' or roadblock in her life.
To promote her film, the actress asked her friends in the industry what their 'hichkis' were, and how they overcame them.
Katrina Kaif: 'She is zero in dancing'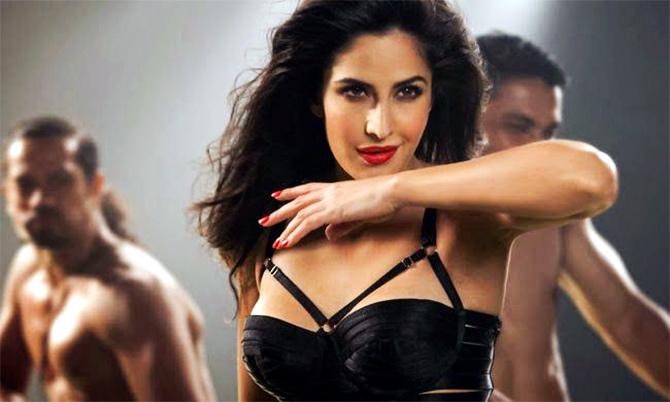 IMAGE: Katrina Kaif in Dhoom 3.
There have been quite a few hichkis in my life, as we all have.
I am going to choose the hichki that was there at the beginning of my career, which was dancing.
I was doing a song in a Telugu film with Venkatesh. Raju Sundaram was the choreographer and he was getting very irritated at me.
I thought I was dancing really well.
He didn't say anything, but I could tell there's some problem.
A few weeks later, Raju Sundaram was on the set of Wanted. He didn't know I was there on the shoot.
You know Salman likes to do a bit extra, chabi maro.
So he said, 'You were telling me that you just worked with this girl Katrina. How is she as a dancer?'
So Raju just said 'Sir, she is zero,' which shocked me.
I used to feel very conscious. Anyway I wasn't that confident in my dance and then I got more conscious.
On Sunil Darshan and Dharmesh Darshan's suggestion, I went to this guru, Veeru Krishnan.
Every morning, from 7 am to 1 pm, I would go to a really small place that he has, wear my ghungroos and rehearse.
I would definitely not call myself a trained Kathak dancer at all, but he gave me that self belief.
Bosco gave me confidence to perform to my best in Race.
What really makes a difference to a person to overcome a roadblock is that the person gives you the confidence to make you believe that you can actually do it.
***
Aamir Khan: 'Haven't been able to improvise on my obsessive personality'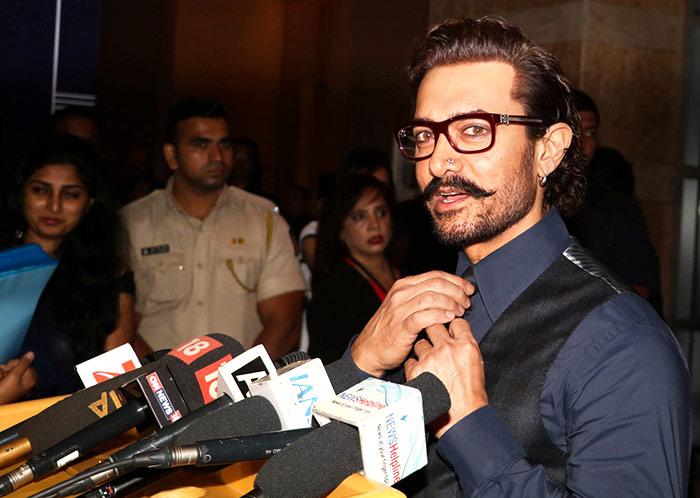 Photograph: Hitesh Harisinghani/Rediff.com
First of all, I would like to congratulate Rani and the entire team of Hichki that they have chosen this topic. My good wishes are with them.
My biggest hichki is my obsessive personality.
The truth is I still haven't been able to improvise on it. My struggle to overcome it still continues.
Hopefully, when I see the film I will be able to address my hichki and improve myself.
***
Salman Khan: 'I take my work seriously now'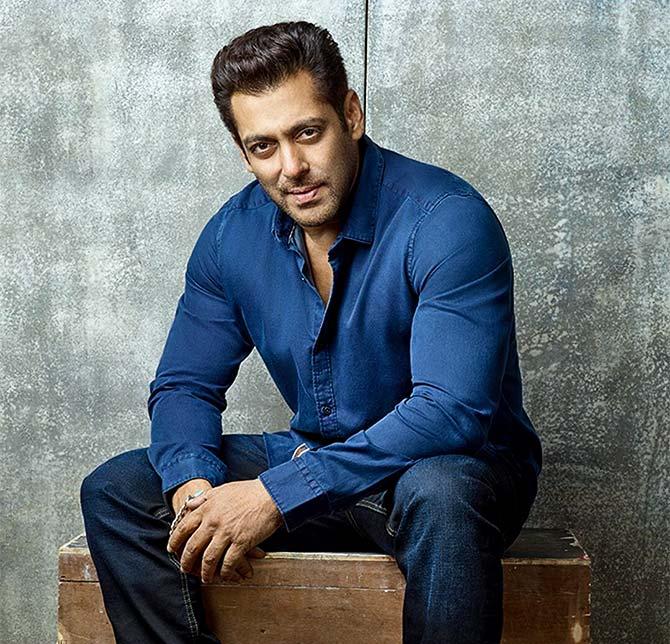 Photograph: Kind courtesy Being Human/Instagram
My hichki was that I used to take my work very casually.
That has changed now. I take my work seriously now.
I have realised that nothing is better than work.
So all of you should also take work seriously and appreciate every single day that you are working. God bless.
***
Shah Rukh Khan: 'For me, acting is not a profession'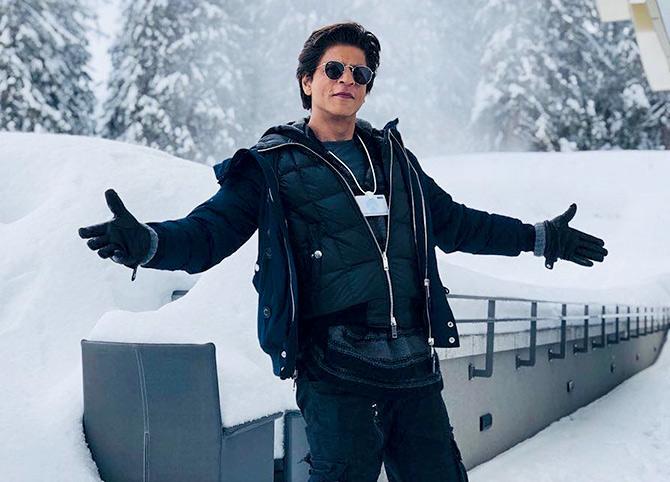 Photograph: Kind courtesy Shah Rukh Khan/Instagram
My greatest hichki moment is the death of my parents.
I was 15 when my father passed away and 26 when my mother passed away. Both my parents were healthy and were suddenly gone. We got to know about their cancer and in two-and-a-half months, they were both gone.
There were so many emotions and sentiments attached, I kept that pain in me.
You need to take that pain out, you need to vent sometimes, it is important to let the emotions out.
I got a fortunate break that I got work in the movies.
For me, acting is not a profession. For me, acting is that little vent ke main apna dukh, khushi, choti-choti baatein jo mere maa baap se judi hui hai, unko main kisi tarah se parde par darsha lu.
I always tell my family that one morning, when I wake up, I will realise that I have spent all these emotions and that's when I will leave acting because I will have nothing more to give (as an actor).
Whenever death happens, it happens, there's no coming back from there.
Soon I accepted that hickhi in my life and said that has now happened, this will stay with me for a lifetime, but I will not let it take me down.
God might bring a hiccup to you in this life, but he will also give you multiple ways to deal with it in this lifetime.
***
Anil Kapoor: 'I would never smile openly'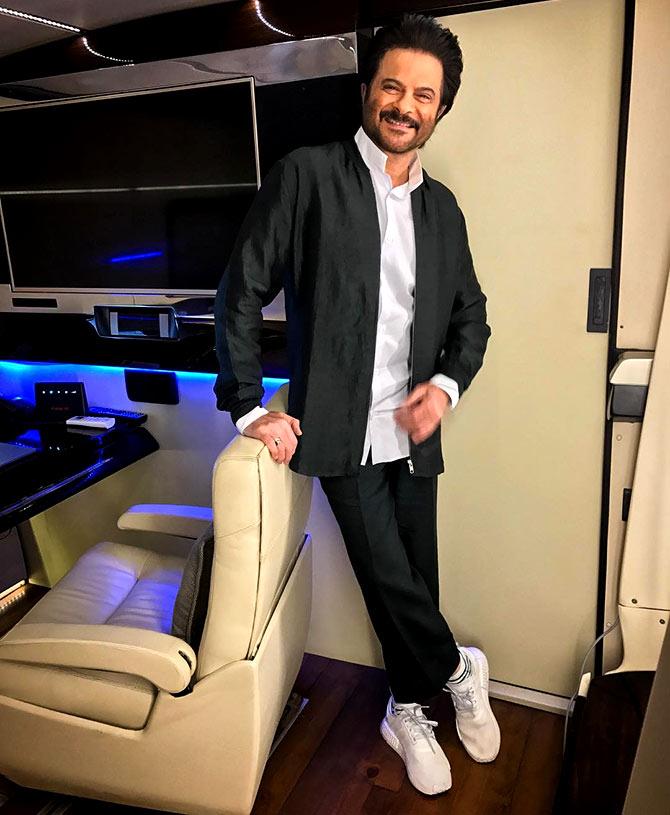 Photograph: Kind courtesy Anil Kapoor/Instagram
When I began my career, my hichki was, I was told that my eyes are quite small and they looked even smaller when I smiled.
That made me conscious about smiling.
I would never smile openly because my eyes would look smaller.
I overcame this hichki.
I worked on how to express from my eyes; I worked on my smile.
I remember I was shooting for an ad film and the entire day when my director asked me to smile, I would hardly smile.
***
Karan Johar: 'I would get teased that I am a pansy'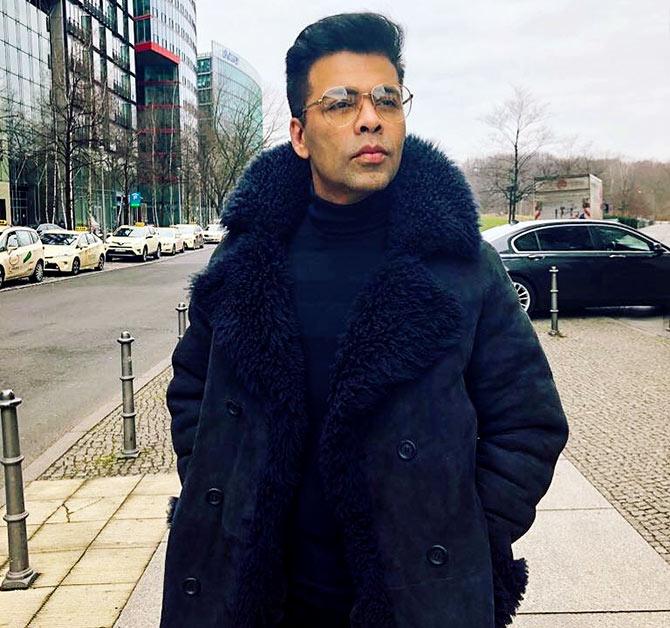 Photograph: Kind courtesy Karan Johar/Instagram
When I was a child, there were many hichki moments.
The one that I wouldn't have changed today, that I did change then, is I had a very girlish voice when I was growing up.
It was very squeaky, I used to sound like a girl and used to get teased a lot in my building and sometimes in my school by seniors or when I went to inter-school competitions.
I would get teased that I am a pansy and that, I sound like a girl.
So when I began college, I went into public speaking.
A gentleman, Mr Nazareth, who used to conduct public speaking classes told me you are very conscious of your voice.
He said firstly I should never be ashamed of who I am.
And then to improve my voice -- it's texture -- he worked out a course.
So for three years, I would go to him and his wife, thrice a week and they gave me speech training classes.
It helped me speak, project and get baritone in my voice.
He changed the texture of my voice and made me sound more like a man.
But I just feel like today, I would not change who I was.
I wouldn't make my children go through what I did.
At those times, societal pressures were such that it (my voice) was a big hichki.
I felt lesser and I was made to feel abnormal. And I felt like I needed to overcome this to be the person that I wanted to be.
But today, times are different and we are all more evolved.
I hope that if this kind of a hiccup comes in people's lives that they shouldn't change their core persona because they shouldn't be apologetic about who they are, but I was.
***
Ajay Devgn: 'When I started out, there was this big buzz that he is very ordinary looking'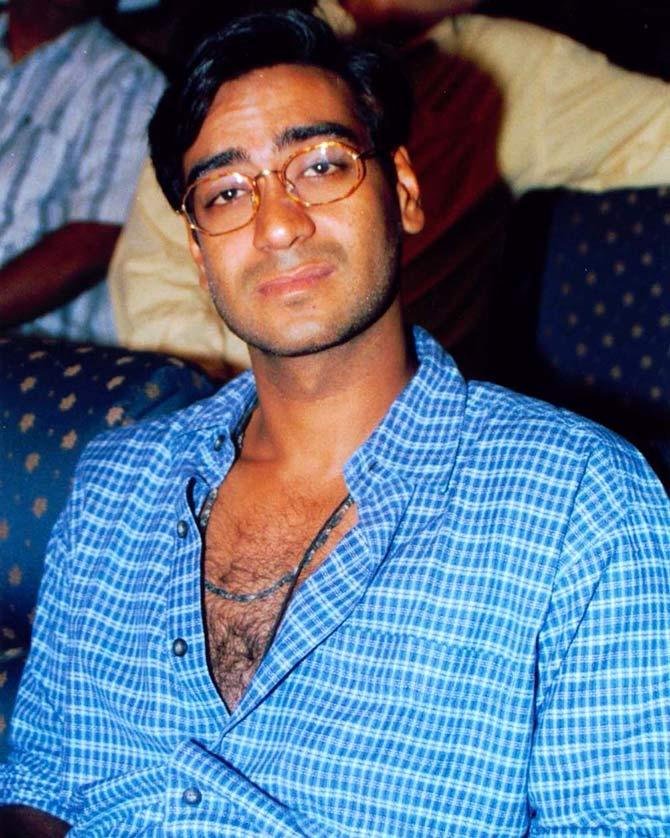 Photograph: Kind courtesy Ajay Devgn/Instagram
When I started out in the industry, there was this big buzz that he is very ordinary looking, he is not hero material, he won't make it and stuff like that.
I used to hear all of that, and it felt like a hichki. But I was never bothered, I just went on.
The best part is, hichki ki parwah mat karo, make it your inspiration.
***
Varun Dhawan: 'When I walked up on stage for the first time, I just froze'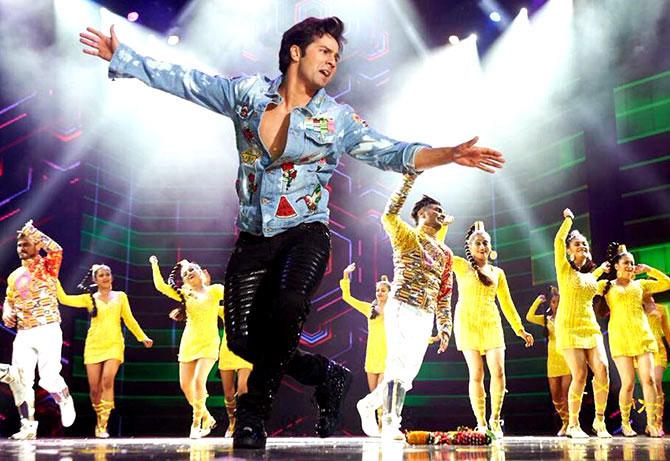 Photograph: Kind courtesy, IIFA Awards/Twitter
This happened at the beginning of my career.
I became an actor, faced the camera, all that was fine.
When you become an actor, you go for award shows, you go for performances.
When I walked up on stage for the first time, I just froze.
Seeing Madhuri Dixit, the late Srideviji, Rekhaji, Shah Rukh Khan, Salman Khan... there were so many people I lost my tongue for some time.
And when I did speak, I spoke so fast that I was barely coherent.
I think all these celebrities freaked me out.
To overcome this, I started watching videos of my idols The Rock (Dwayne Johnson) and Elvis Presley.
When I went out on an awards show the next time and I saw a lot of celebrities, I just imagined myself like I am Elvis Presley or I am Rock and said, 'I am here, I am going to own this and this is my life and this is where I am meant to be.'