Find out which films make it to Sukanya Verma's Top 10 of the year.
When one is constantly writing about films, there's a danger of slipping into tedium.
And so it's reassuring how every year, regardless of buzz or box office, some measure of brilliance makes the grade and renews one's faith in the agency of cinema.
Businesswise, it wasn't a profitable year for Hindi movies, but to say it was devoid of creativity would be undermining the efforts of those astute film-makers whose artistry inspired with its spirit and idealism, beat the living daylights out of convention, dug deep into the far-off corners of the soul and offered a refreshing, relevant perspective on social taboos.
Here they are then, 10 of my favourite Hindi films of 2017.
1. Mukti Bhawan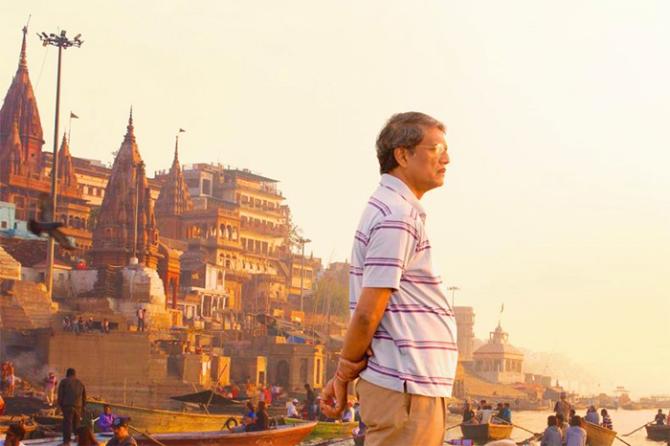 Every once in a while comes a film that speaks to the depths and doubts of your mind and shares insights that's tangible, tender and comforting.
Mukti Bhawan may be about mortality, but feels as real, as vivid and as mysterious as life itself.
Hands down, my pick of 2017.
My Review: Shubhashish Bhutiani's serene yet stirring Mukti Bhawan views the world with sagacious eyes and attends to one of its most inconvenient truths with a pinch of humour and pile of wisdom. What comes forth is craftsmanship of staggering depth and sublime vision.
2. Newton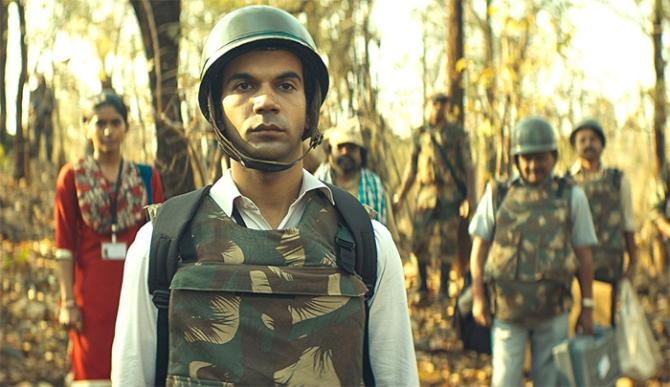 Amit V Masurkar's spectacular study of contrasts, quandaries, disconnect and practical versus theory unfolds in an election official's unwavering idealism and a CRPF officer's burned out vigour.
Alternating between the challenges of conducting a peaceful poll in the troubled jungles of Chhattisgarh and glimpses of politics and neglect render Newton a conscience that is impossible to turn away from.
3. Shubh Mangal Saavdhan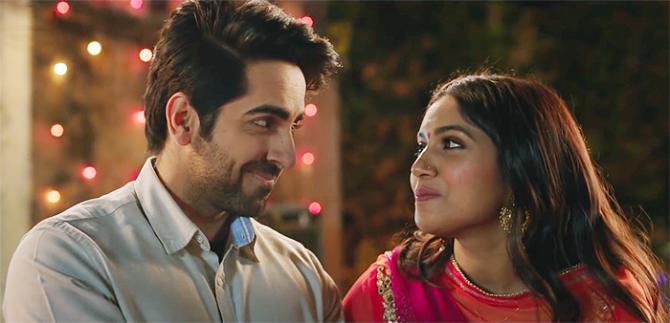 It's very rare that I like a remake better than the original but that's exactly what happened in the case of director R Prasanna's winsome reworking of Kalyana Samyal Sadham.
Shubh Mangal Saavdhan's humorous approach to a sensitive sexual issue combined with the idiosyncrasies of a North Indian wedding turn the spotlight on writer Hitesh Kawalya's free flowing wit played out by a cast of brilliant actors.
My Review: With its fine zingers and feisty acknowledgement, Shubh Mangal Saavdhan does more for sex, both noun and verb, than any Hindi film can claim to in a long, long time.
4. Trapped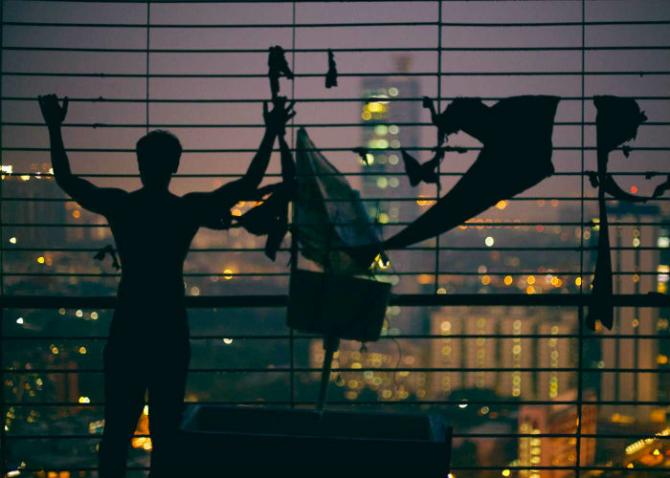 Trapped is a consuming experience.
It sucks you inside its world and makes you feel everything its protagonist is going though.
I felt I was Rajkummar Rao all through Trapped. I felt his panic, his claustrophobia, his desperation, his rage, his resolve, his exhaustion and, finally, his release.
What. A. Film.
My Review: Vikramaditya Motwane feeds off the negativity of disastrous coincidences to explore a human being's most profound fears as well as marvel at his dormant instincts. He documents Shaurya's metamorphosis in a manner that's almost Kafkaesque in its contemplations but aspiring for a King Bruce and the Spider like allegory in its perseverance, while reminiscent of Cast Away in its depiction of despair. Under just 103 minutes, Trapped treads more complexities than a straightforward survival story can possibly offer.
5. Death In The Gunj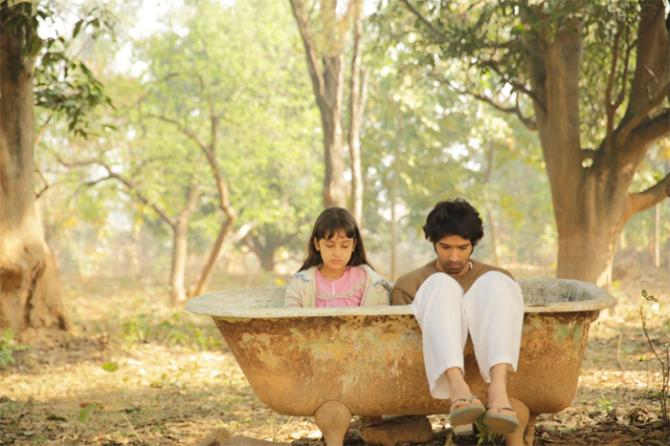 Everything is deceptively serene in Death in the Gunj's ambient, intriguing scheme.
Except Konkona Sen Sharma's directorial debut closely examines the workings of the unknowable human mind, where insecurity masquerades as rebellion, bullying is overlooked as banter, shame confuses itself for fear and keeping appearances is the only way to conceal the familial imbalance.
6. Anaarkali Of Aarah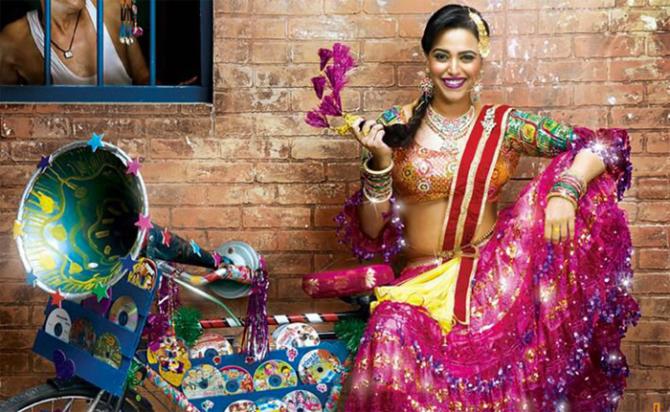 There's one scene in Anaarkali of Aarah where a bawdy dancer, played by Swara Bhaskar, is reacting to her much public molestation.
She says she's no 'sati savitri', but that doesn't entitle anyone to behave indecently.
Bhaskar's undaunted performance and the film's spunky cry for consent drive this point home in the most unforgiving, unforgettable manner.
7. Jagga Jasoos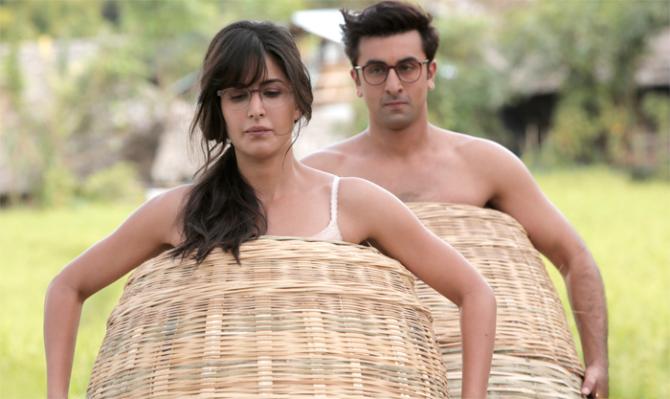 Blending music, mystery and madness at free will, Anurag Basu's Jagga Jasoos is pretty much bopping with activity.
The reckless degree of bounce and breathlessness accompanying its singsong adventures, from anywhere to everywhere, work as pure adrenaline for the whimsy-starved viewer.
My Review: Verse and action spurt out by the second in the wildly alive and mobile phones-free universe of Anurag Basu's Jagga Jasoos.
Dispensing with the notions of realism, Basu sets up a frothy space around his adventure fantasy that revels in its lavish imagination, meddlesome inquiries and delicious Bongness, never once pausing to catch a breath or make sense.
8. Tumhari Sulu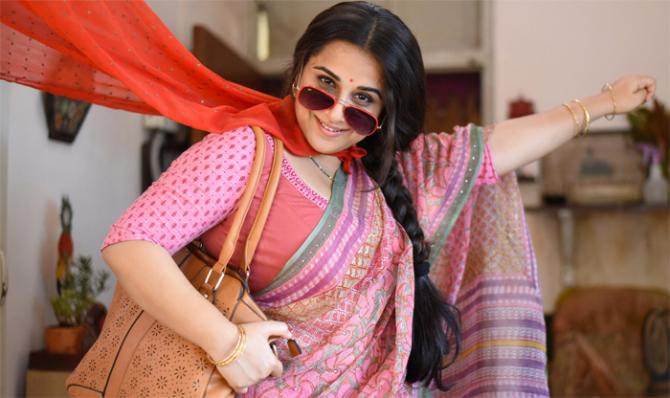 A character you root for, a film you wish to hug.
Tumhari Sulu's sweet triumphs and feel-good fervour come alive in Vidya Balan's infectious zeal and taste for winning as a woman adamant on pursuing her own identity whilst coping with the constant guilt tossed in her path for being who she is.
My Review: There's an effortless familiarity to the close-knit world Tumhari Sulu weaves in its 140 minutes running time. Its inhabitants are simply human in all their flawed, fallible existence, taking comfort in monotony, finding purpose amidst conventionality yet dedicatedly endeavouring to move up in the world.
9. Secret Superstar
Though it unravels quite a bit like a fairy tale and centres on a teenager, Secret Superstar is impressive in its depiction of troubled low-income households and small town aspirations.
There's something to be said about the spirit of its leading lady's ambitions as she goes about seeking empowerment for herself, her mother and inspiring a little breakthrough for her benefactor along the way.
My Review: Secret Superstar's cheerful, feel-good imagery of a rotten reality reflects a young adult's hopeful perspective yet to be crushed by the weight of cynicism.
10. Jolly LLB 2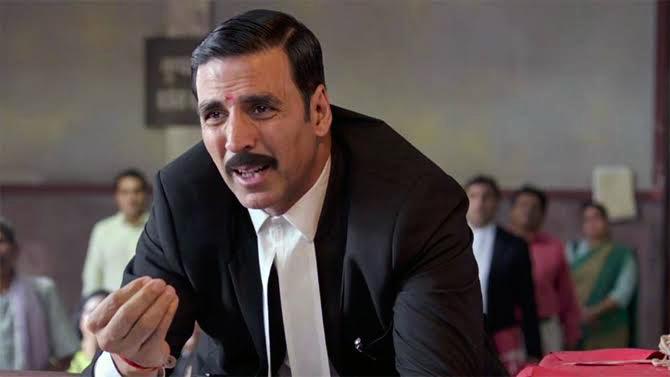 Jolly LLB 2 is the perfect blend of persuasive star power, crisp creativity and comical eloquence.
And the sheer pleasure of watching Saurabh Shukla, Annu Kapoor and Akshay Kumar spar and size each other up is alone worth revisiting its unabashedly crowd-pleasing antics again and again.
My Review: Jolly LLB 2 scorns at the intense rot eating up a noble profession without compromising on the rascality of its titular character.