At the launch of Khalid Mohamed's latest book, The Aladia Sisters, Karan Johar got Javed Akhtar and Anil Kapoor to reveal a few secrets.
Video: Satish Bodas/Rediff.com
It's rare to see a critic nervous.
Especially one with as many years of experience as Khalid Mohammed, one of India's best-known film critics.
Khalid's latest book, The Aladia Sisters, published by Om Books International, has just appeared on bookshelves and for the mandatory launch, Khalid flexed his filmi muscles.
Joining the author on stage were Bollywood heavyweights Karan Johar, Anil Kapoor and Javed Akhtar.
Karan, in his familiar role as host, began by asking Khalid the inspiration behind The Aladia Sisters, which looks at the lives of six sisters from a patriarchal Muslim family who dared to break the rules way before they were written.
Karan, of course, didn't leave the opportunity to rib Khalid by asking Javed Akhtar how prepared critics are to face criticism.
And, twisting the sword with a smile, he asked Anil Kapoor if he recalled Khalid's most caustic reviews about his films.
The book is about the Aladia sisters who, before they come of age, cloaked themselves in deep night cover to run away from their village in Haryana so that they could live their lives on their own terms.
Their story, which begins during the British Raj, traverses Partition and India's Independence to reach the present age.
The story, which one of their grandsons Khalid, puts together in a blend of fact and fiction, is a tribute to their fantastic life journeys.
Karan asked Javed Akhtar, a self-confessed feminist, for his take on the portrayal of women in literature and cinema.
And Javedsaab, as usual, has a fascinating answer.
"Writing is a lonely process," says Karan Johar, who also calls it "cathartic" and "satisfying".
He then led Javed Akhtar to talk about the Amitabh Bachchan-Shashi Kapoor starrer, Deewar, which many in the industry "tout as the perfect screenplay".
Akhtar reveals a secret about the iconic film.
Of course, if Karan Johar is around, can ribbing be far behind?
Anil Kapoor, and his khoobsurati ka raaz, are his target this time.
More glimpses from the launch: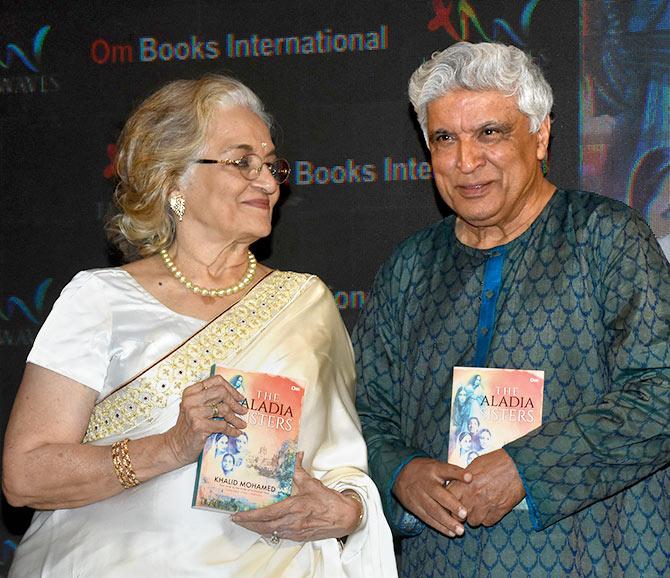 Asha Parekh and Javed Akhtar.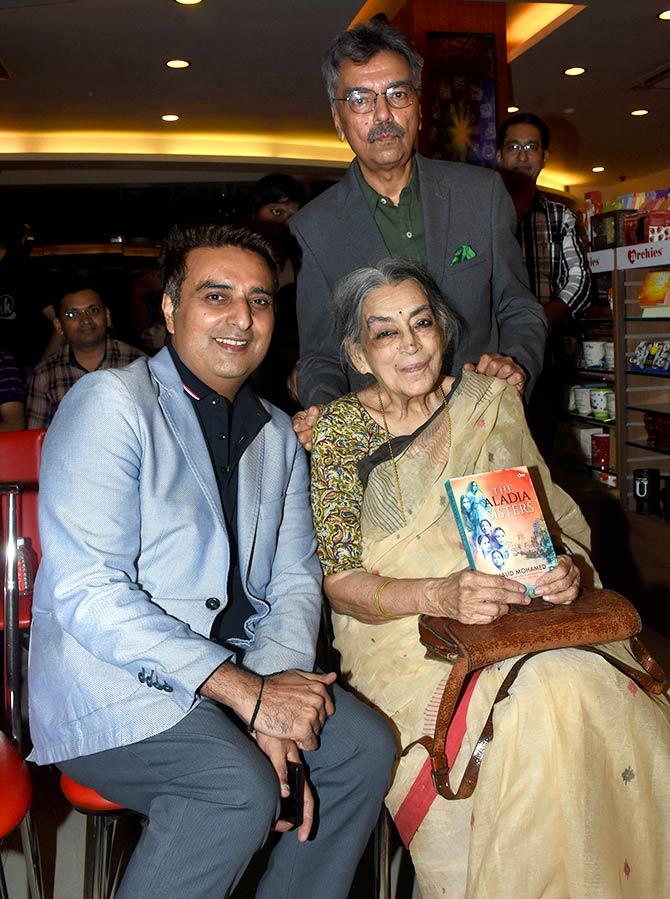 Lalita Lajmi with Om Books International Publisher Ajay Mago and Khalid Mohamed.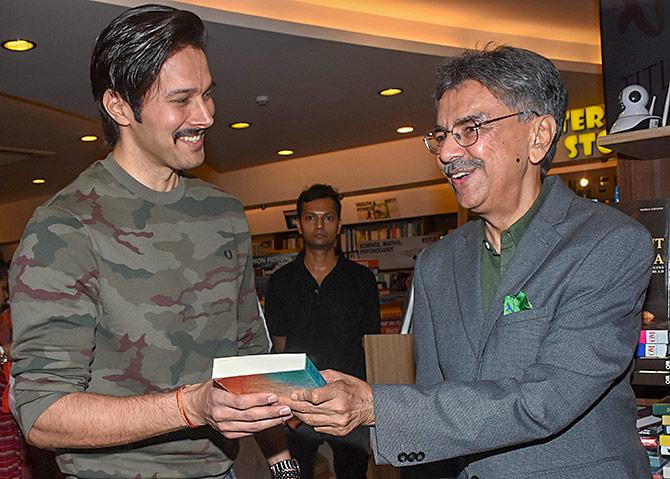 Rajniesh Duggall with Khalid.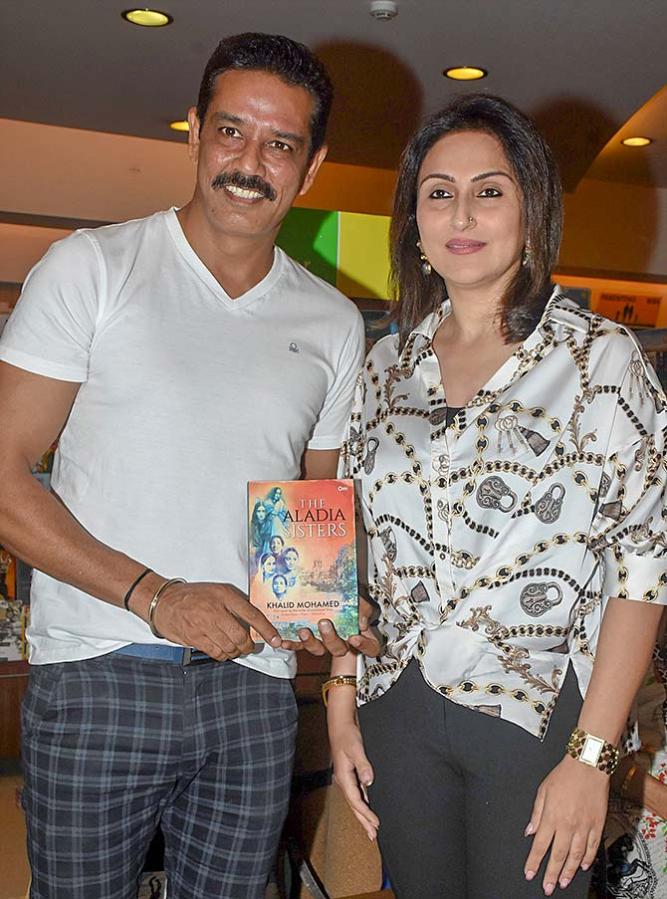 Juhi Babbar and Annup Sonii.