'There is never a safe choice in the movie business.'
'Everything is chance.'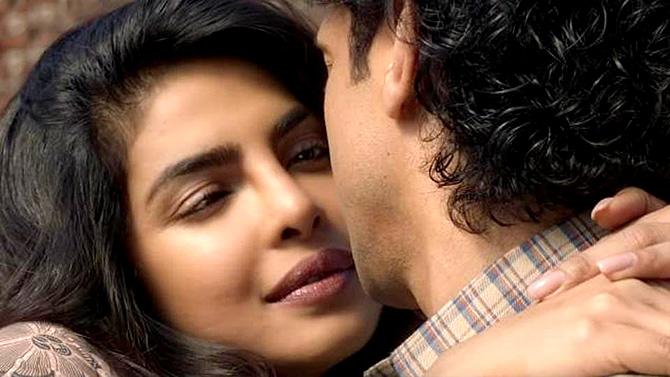 Siddharth Roy Kapur understands the business of the movies very well.
He had joined the media business by working for STAR TV on its hit show Kaun Banega Crorepati.
In 2005, he joined UTV as the senior vice president of marketing and communications and worked closely with Ronnie Screwvala who had founded the company in 1996.
Under Kapur's leadership, UTV produced a range of remarkable and successful films -- Taare Zameen Par (2007), Fashion (2008), Delhi Belly (2011), The Lunchbox (2013) and Chennai Express (2013).
UTV was bought over by The Walt Disney Company and in 2014, Kapur was appointed managing director of the company's Indian arm where he oversaw the production and release of Dangal (2016), India's highest grossing film so far.
In January 2017, Kapur established his company, Roy Kapur Films.
His first production The Sky Is Pink -- starring Priyanka Chopra, Farhan Akhtar, Zaira Wasim and Rohit Saraf -- was premiered at the Toronto International Film Festival.
"The Sky Is Pink is a moving story told with so much humour and sensitivity. There is beauty in how it deals with the subjects of life and death," Siddharth tells Rediff.com Senior Contributor Aseem Chhabra.
Can you talk about the changes in the Hindi film industry in the last two decades when UTV was in the midst of it? Did the audience suddenly change or were companies like yours able to provide different content?
It was the perfect storm then.
You had the multiplex revolution in the mid-2000s, where audiences that had stopped going to the cinemas started to come back.
This audience appreciated content that was largely different than your typical commercial cinema.
At the same time, we were keen to make our mark and differentiate ourselves from mainstream films.
The only way we could do that was by promoting new talent and giving rise to new styles of story telling. That set us apart from the crowd.
So you had a Khosla Ka Ghosla and Rang De Basanti happening in the same year (2006).
I mention them because one is a small film and one is big, but each has a different style of story telling.
That led us to the path of making films like A Wednesday and Dev D.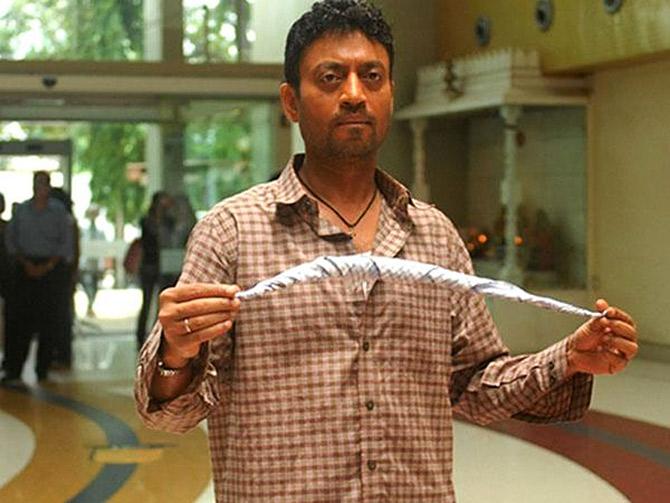 Were there disappointments?
Sure. We had hoped Mumbai Meri Jaan would succeed.
It was a film that we really loved and backed, but maybe people did not want to be reminded of a tragedy that was so recent.
We also had big-ticket disappointments, say a film like Guzaarish.
Maybe it was ahead of its time, but we love using that expression when films don't work, don't we?
Are you playing safer with Roy Kapur Films? You are doing fewer films.
Yes, because we are a production house, not a studio.
We don't need to support a massive infrastructure and do a number of movies. There is never a safe choice in the movie business.
Everything is chance.
But since we are doing fewer movies, we can be more circumspect about the ones we green light.
In a studio, you have to do all kinds of movies.
There you have to look at the situation as a curator of content rather than a creator of content.
The Sky is Pink is your company's first production. You have also produced a much smaller film: Sooni Tarporevala's Ballet Boys. What's the strategy?
It is almost a continuation of what we tried to do at UTV, which was reacting instinctively to material rather than to second guess ourselves or plan it too much.
Even the best thought of plans in the movie business can run amuck.
In the case of The Sky is Pink, it was about watching Margarita With A Straw and I loved it.
I told (director) Shonali Bose that we wanted to work with her.
Then she come to us with a script that we loved and jumped in.
What attracted you to The Sky is Pink?
It's a moving story told with so much humour and sensitivity.
There is beauty in how it deals with the subjects of life and death -- not taking them too seriously, but also with depth that is required to talk about these subjects.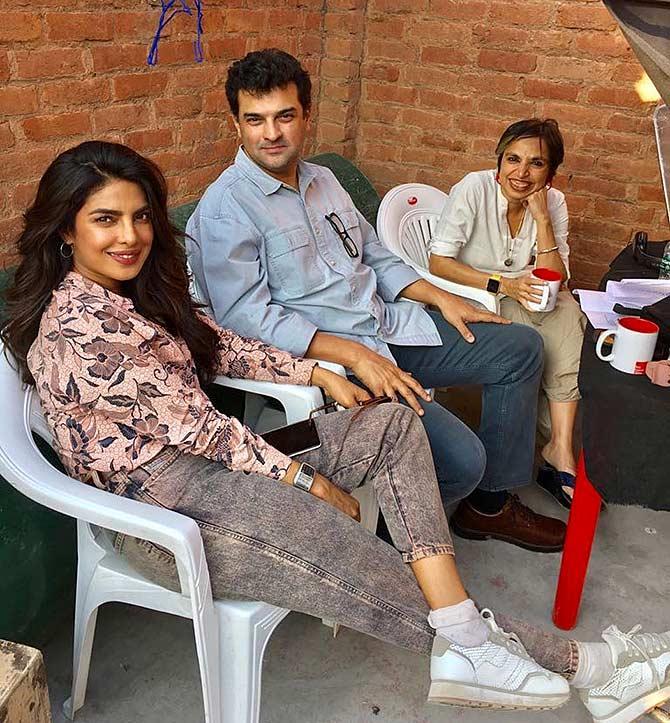 But you wanted big stars in the film.
The Sky Is Pink is a film that on the page was not cheap to make.
You had to shoot in London, the Andamans, Delhi and Bombay.
Plus, you had to show all the phases this couple goes through.
It's a film that we wanted to make the way it should be made, and that required us to cast big stars.
We have the best of the two worlds -- two great stars who are also superb actors.
The Sky is Pink is still not a big film like Bharat in which Priyanka was going to act. What do stars do to this film? You think you can draw in a lot more people based on the stars?
Stars definitely help you to gain awareness and visibility.
It raises the profile of the film.
In this case, I feel Farhan, Priyanka and Zaira are so apt for the roles they are performing that, like I said, we have the best of the two worlds.
Sooni Taraporevala is making her film without any stars. Do you think the subject is compelling enough for the audience to come watch?
That film goes straight to Netflix.
But even if we had gone the theatrical route, we were pretty clear that we had to cast new faces.
They had to be great ballet dancers, who could act, rather than actors who could dance.
For the role of the instructor, who is an Israeli American dance coach, we cast Julian Sands who was in Room With The View.
You are also working on the biopic of astronaut Rakesh Sharma. Is that the film Aamir Khan was considered for?
That film hasn't been cast yet.
Aamir was doing it at one point. He loved the script, but at that point, he wanted to focus on Mahabharata for a long period of time.
He still wants to do it, but it is such a monumental effort that it will take years of his life.
Ronnie (Screwvala) and I loved that script and we are working on it together.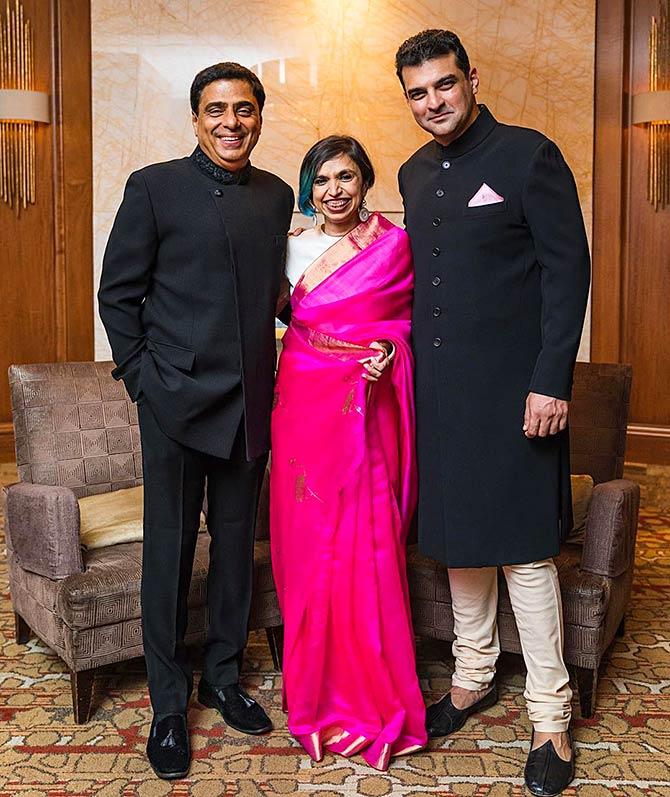 The two of you decided to form separate companies and yet, you work together.
Ronnie started RSVP while I was still at Disney.
The idea was always to collaborate on projects.
Our tastes align at times and at other times, we might want to do different things.
It's important for us to feel strongly about the material when we come together. And we do go separately on projects as well.
We had a great working relationship at UTV and Disney. He has been a mentor to me in so many ways.
I have the first look deal with Ronnie. Basically, Roy Kapur Films will take all our movies to RSVP first.
If they pick them, we can work together.
With The Sky is Pink, both of us are the producers. We are the production house and they are the studio.
I remember meeting you in Delhi in the summer of 2017 for a Mumbai Film Festival event about adapting books to screen. You had just launched your company. Did it take a while for the first project to come through?
The development process in the movie business takes a lot of time and you have to give yourself that time and space.
You might get impatient and jump into certain things at times, but it is important to let a script move you and then go ahead to make it.
I have a team that reviews all the scripts that come through the door.
They sift through them and then we read them.
So 2017 was all about development.
Last year, we went into production with these two films and now they are coming out.
We have three other movies that are ready and going into casting.
It's early to talk about them, although we did talk about Saare Jahan Se Accha -- the Rakesh Sharma story.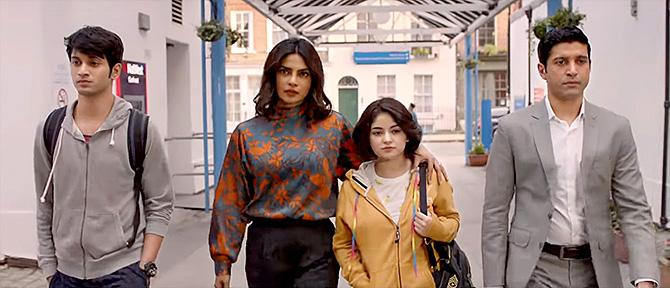 What is your perspective on the digital front? Netflix poured in money as did Amazon Prime. There have been hits and misses. There is word that Netflix has pulled out of Midnight's Children. What's your read especially since you are joining later?
I think it is important for all platforms to figure out what is working for them and what isn't.
These are still early days.
Each one of them has their own matrix.
Box office is pretty transparent, but on the OTT platform, it isn't always easy to say what is working.
Sometimes on social media, the buzz around a show or a movie could be negative, but the platforms may surprisingly say it is working for them.
Even though the reviews for Inside Edge were not good, Amazon Prime renewed the show for two seasons.
Only the platforms know those matrix.
We will know how successful a show is if they green light it for a subsequent season.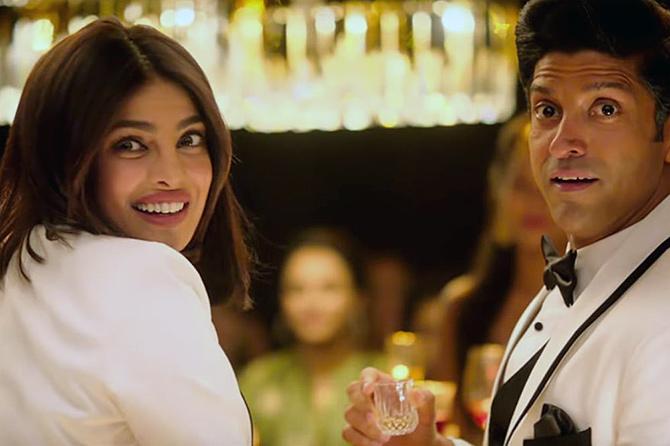 These are two very different businesses. What experiences are you bringing from your UTV/ Disney days in making series?
Obviously, the production experience.
Plus, the relationship of talent where we are able to get good writers, directors and actors.
The most important experience is the instinctive reaction to the types of content that can be created.
There will be hits and misses, but over a period of time, you hone that ability.
When you were making films for UTV, your primary market was always India. If the film went to a festival and released in markets abroad, that was gravy -- a lot of gravy in the case Dangal which opened in China.
But when you are doing series, you are competing with so many international shows. I can watch an Israeli or a German show on Netflix. I may not want to watch an Indian show.
I think it is very important to be hyper local and not to ape the narrative style or content that is coming from the West or some other parts of the world.
So you should make your show as locally relevant as possible.
The primary market then remains India and Indians?
Absolutely. The irony of it is that the more local you are, the more global you can become.
Take Dangal.
It is set in a small town in Haryana, with very specific culture and attitudes.
That film worked so well in China, rather than a film we might have tried to construct specifically for the Chinese audience.
I think the stories that travel are very locally relevant.
But they appear universal to audiences around the world because humanity is the same everywhere.
But you have faith that Indian shows will cross the hurdle and work in international markets?
Right now, the platforms primarily want Indian shows to work in India.
It will be icing on the cake if the shows work around the world.