When it comes to courtship, Bollywood's romantics aim for the stars and moon.
But when it comes to space travel, they develop cold feet. Neither Sushant Singh Rajput's dream project, Chanda Mama Door Ke, nor the Shah Rukh Khan greenlit biopic on cosmonaut Rakesh Sharma, the first Indian to travel to space, took off.
Things are looking up with director Jagan Shakti's Mission Mangal, inspired by the Indian Research Space Organisation scientists and their endeavour to make Mangalyaan, India's Mars Orbiter Mission, a success in its maiden attempt.
Starring Akshay Kumar, Vidya Balan, Sonakshi Sinha, Nithya Menen and Taapsee Pannu, the film hits the screens this Independence Day.
Sukanya Verma looks at the handful of occasions when Bollywood believed the sky was the limit.
Chand Par Chadhayee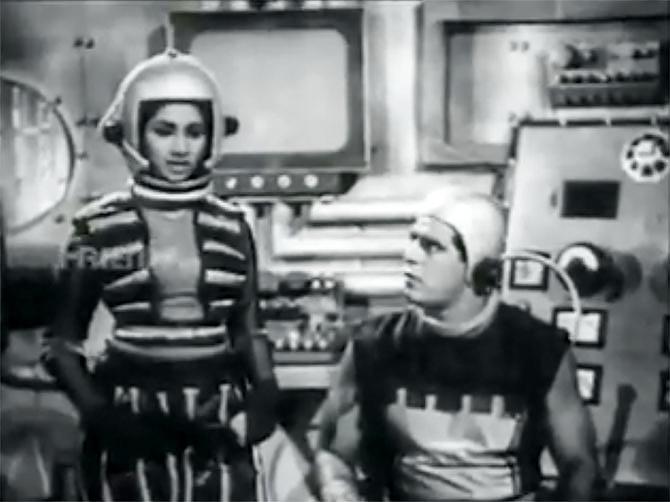 In this obscure 1967 sci-fi adventure, that was ahead of its time in more ways than one, astronauts Dara Singh and Bhagwan travel to the moon and encounter an entire colony of people.
It's all a bit screwy but the costumes alone are worth the price of admission.
Wahan Ke Log
Scientists, spaceships, Martians, astronauts... a whole lot of spatial elements crop up in Pradeep Kumar and Tanuja's madcap escapades in Wahan Ke Log.
Except it's all a big charade in the end, where the alien threat turns out to be the neighbouring nation.
Swades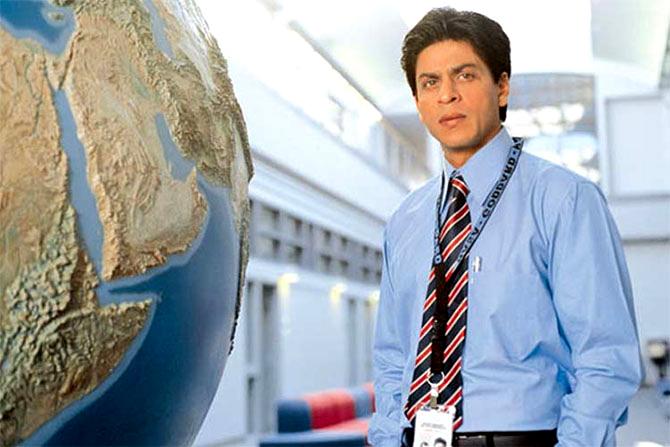 In Ashutosh Gowariker's soulful Swades, Shah Rukh Khan plays a project manager working on a climate change satellite at the National Aeronautics and Space Administration.
Though the film revolves around an NRI gaining life-changing insights about his country and countrymen, it was fun to see Bollywood go to NASA.
Zero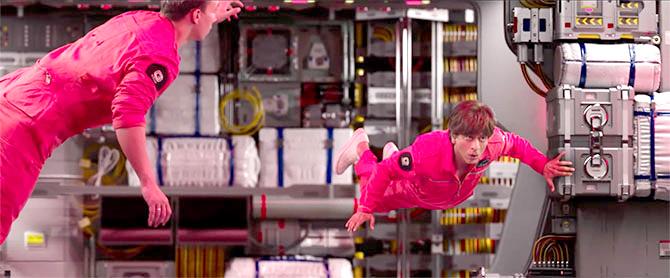 Shah Rukh Khan's second trip to NASA, or its fictional version NSAR in the movie, could not be more audacious.
In Aanand L Rai's wild and weird Zero, the third act involves the actor volunteering to go to Mars.
He sort of succeeds even as his rocket goes astray in space, leaving a big question mark on his survival.
Jaan-E-Mann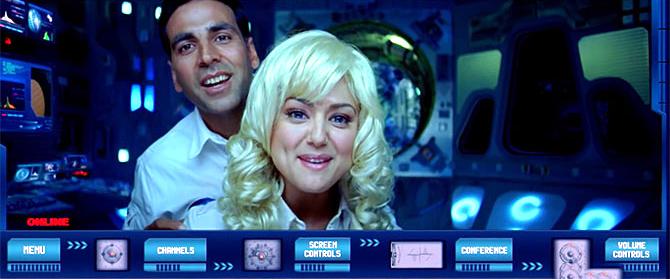 Shirish Kunder's fanciful love triangle stars Akshay Kumar as a NASA astronaut.
But that professional bit is strictly reserved for the final scene where he contacts his besties Salman Khan and Preity Zinta from space to introduce them to his sweetheart, a fellow astronaut and PZ's Caucasian lookalike, Preity Zintakova.
Koi… Mil Gaya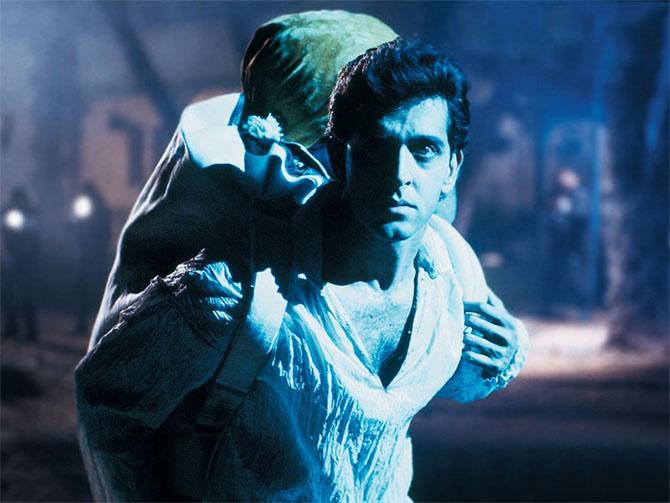 In Rakesh Roshan's ET inspired Koi... Mil Gaya, the filmmaker plays a scientist trying to establish communication with extraterrestrial life.
But it's his son Hrithik who discovers and befriends the blue alien, Jadoo, who is separated from his spacecraft. This leads to Hrithik's rapid personality development as well as good ol' Bollywood dishoom dishoom.
Hollywood's space control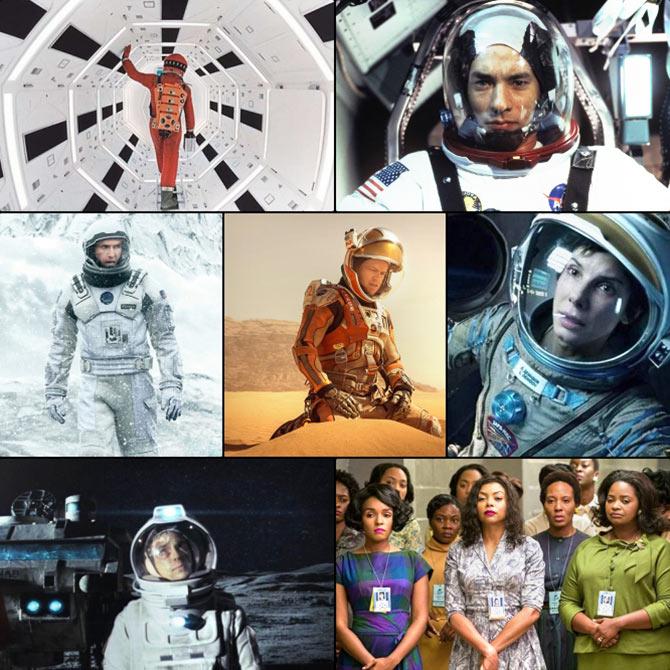 Back in Hollywood, space movies are a frequent genre and, of late, a sure shot ticket to an Oscar nomination.
If Stanley Kubrick's 2001: A Space Odyssey continues to live up to its reputation of a mysterious masterpiece, Apollo 13's nerve wrecking efforts to return home to safety following an aborted mission is a testament to Ron Howard's solid filmmaking.
Alfonso Cuaron's Gravity won seven Oscars for describing the harrowing tale of an astronaut's survival in the vast, intimidating space.
In Ridley Scott's The Martian, a stranded astronaut's struggle to last on the Red Planet inspires him to successfully grow potatoes.
Christopher Nolan's Interstellar aspires for more sentiment in an emotional father-daughter story set against the backdrop of ambitious space travels.
Duncan Jones's Moon is fascinating in its depiction of a lonely miner losing his mind in absence of human contact.
Then there's Hidden Figures, a behind-the-scenes look at the ingenious African-American women responsible for NASA's successful space explorations, which received three Academy Award nominations for Best Picture, Screenplay and Supporting Actress.
Mission Mangal's trailer appears to be channelling the unsung girl power of Hidden Figures.