Mrunal Thakur is just three films old in Bollywood and each one has been radically different from the other.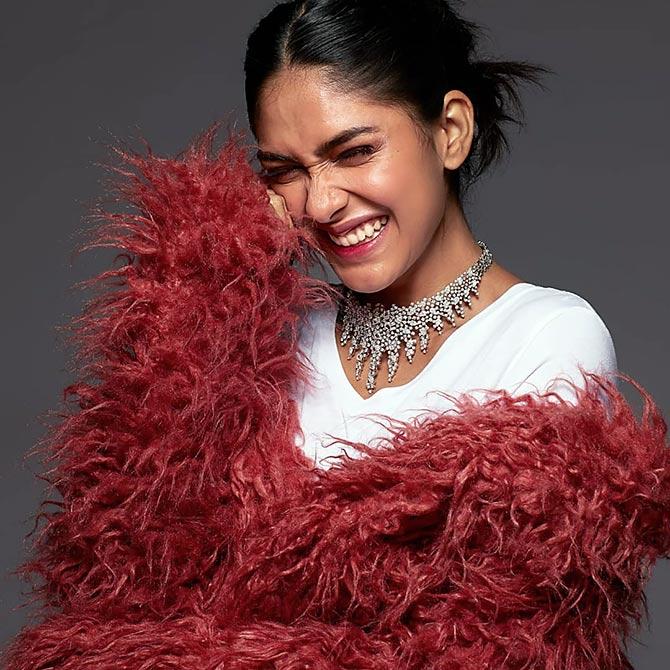 Mrunal Thakur admits she's blessed have worked in eclectic films like Love Sonia, Super 30 and Batla House.
After providing support to Hrithik Roshan's Anand Kumar in Super 30, she takes on another real-life story in Batla House, where she stands strong with John Abraham's Sanjeev Kumar Yadav.
"I felt there would be many people in our country who aren't aware of this incident (Batla House), so a film like this should be made," she tells Rediff.com Contributor Divya Solgama.
You must be thrilled with the success of Super 30.

I am very happy and proud that a film like Super 30 is reaching out to the audience.
A story like Super 30 deserves to be told because we have so many heroes in our nation.
I am happy that films are being made about heroes like Anand Kumar and Sanjeev Kumar Yadav.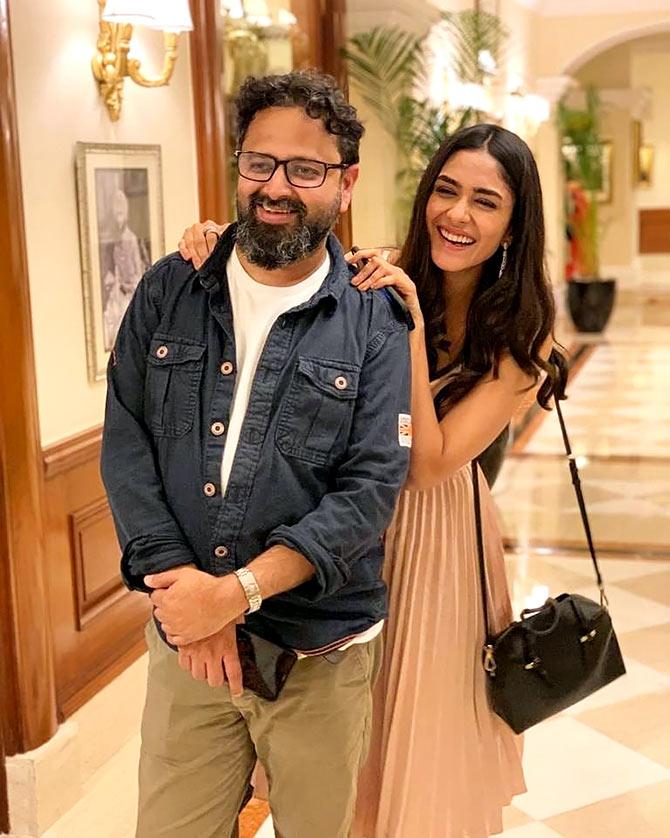 You were seen in Love Sonia, then Super 30, and now in Batla House. Your choice of films is quite unconventional. Is that a conscious effort or are things just falling into place?
There is no conscious effort as such; I'm just going with the flow.
I am blessed with films like Love Sonia, Super 30 and Batla House.
I want to be a part of films that people can connect with.
A friend told me they were disappointed I was not in the Super 30 trailer.
I was not upset at all. In fact, I was happy because the story is about Anand Kumar and the trailer should project that.
The moment a heroine comes for no reason, it becomes senseless.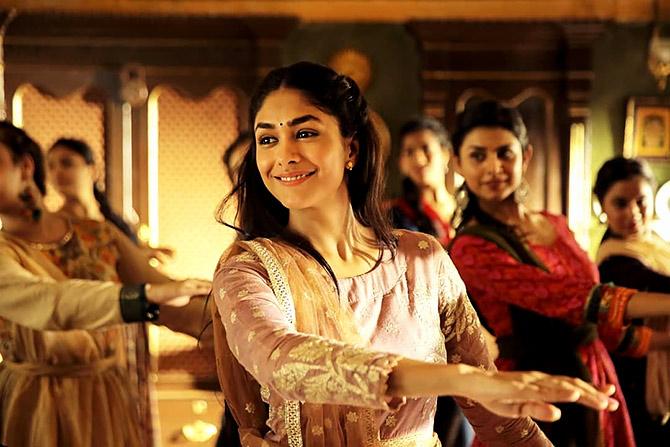 Are you open to commercial, masala movies?
If I am not able to convince myself, I will not be able to convince my audience.
I want to do comedy but there should some logic in it.
I want to do a masala film, but a proper one.
Were you aware about the Batla House encounter in 2008?
Honestly, I didn't know what the Batla House encounter was all about.
Only after doing my research did I find out that a series of bomb blasts stopped happening for a couple of years after that encounter.
I felt there would be many people in our country who aren't aware of this incident, so a film like this should be made.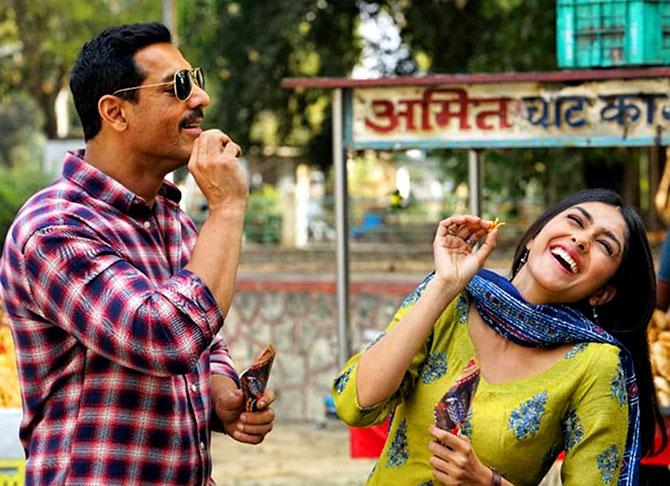 What was working with John Abraham like?
I still remember John once saying he could make mistakes during his struggling days but actors from my generation don't have that luxury.
Fortunately, we have witnessed well-balanced stories recently.
Do you like Nora Fatehi's O saki saki song?
Initially, people were worried that there was an item number in my film.
But I calmed them because, when I saw it, I felt Nora's character is quite important to the script.
Besides, the reach of the audience becomes larger as Nora's fans will also come and watch the film.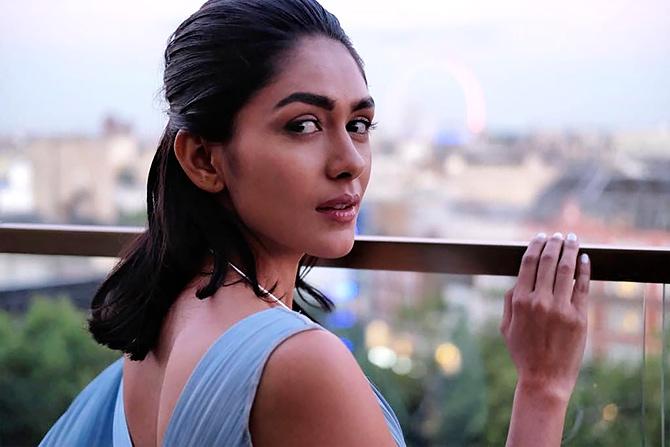 Your character in Batla House is based on a real person. How difficult is it for an actor to take up such a role?
That's where research plays an important role in an actor's life.
When you are an actor, people generally idolise you and look up to you. The audience learns something when they watch films.
My intention as an actor is that people should learn good things because, somewhere down the line, they will use that learning in their respective lives.
This film is not a fairytale romance.
My character, Nandita, talks about her husband's (Sanjeev Kumar Yadav's) priorities, where duty comes before his wife.
In the midst of the allegations that were hurled at him after the incident, she fights against the world, saying her husband loves the country very much and his first priority will always be his duty, not her.
What research did you do?
Nikkhil (Advani, the film's director) sir assigned someone to teach how to dismantle a gun and load it.
So, through this film, I learned how to load bullets and deliver dialogues at the same time.
There was a particular scene that Nikhil sir wanted in one take.
So, everyday, before performing any scene, I used to practise dismantling guns and loading magazines in them while delivering my dialogue.
Eventually, that scene went off well.
You have studied journalism. What made you choose acting as your profession?
I was doing journalism from K C College in (south) Mumbai but when I was offered television projects, life became too hectic and I had to quit my graduation.
I am blessed to be an actor because I am getting to achieve my dreams.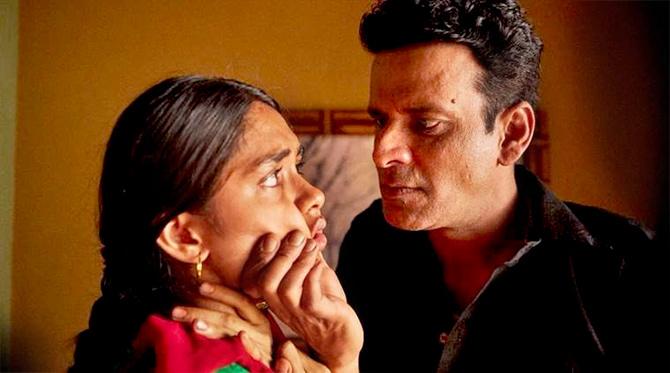 Love Sonia was a disturbing film. How did you de-stress after shooting for it?
I didn't know what sex trafficking was all about and was very upset looking at teenaged girls getting trafficked.
It was stressful but when I meet some of these girls today, and look at their smiles, along with the constant effort of making our society a better place, it gives me power from within.
These girls de-stress me, when they say, 'Didi, I am so happy you did a film like this for girls like us.'
I am happy that I started my film career with Love Sonia because now, I am more responsible, educated and aware about this issue.
I want to do something for these children who, sometimes, don't get admission in schools because of their background.
So I am working on something that we can do.
Are you open to television now?
It depends on how big the show is, in terms of how long it will run, because these days all the top shows have been running for at least four-five years.
I have done television, reality shows, Marathi films and an Indo-American film.
Now I have entered Bollywood and want to enjoy it for a couple of years.
But if it's a small thing for a television show, then why not?