1996, recapped.
25 years ago, Madras became Chennai, Dolly the sheep was successfully cloned, Doordarshan combatted aggressive satellite cable networking, Indian politicians engaged in a crazy game of musical chairs and Tom Holland came into existence.
But in Bollywood, it was business as usual.
Masala and meaningful peacefully coexisted even as Hindi cinema's biggest draws floundered while unconventional, young blood caught audience's eye.
If the dedicated reaped the fruits of their hard work, comeback took the face of glamorous makeovers and serene melodies attracted as much attention as frontbencher's pep.
Sukanya Verma lists significant memories in our 1996 recap.
Karisma Kapoor's pretty makeover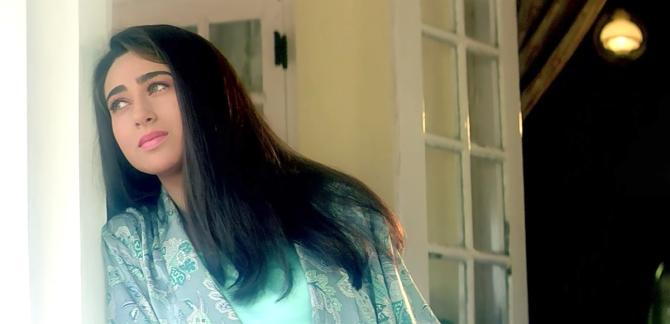 If Urmila Matondkar's Rangeela look grabbed eyeballs in 1995, 1996 was Lolo's turn to shine and stun everybody with her slick new avatar in hazel brown contacts, straightened tresses and desi, demure chic.
Gone were the days where her bushy eyebrows, tacky makeup and garish wardrobe became the butt of ridicule as she stole the limelight from leading man Aamir Khan and prompted folks to rename their blockbuster Rani Hindustani.
Over the years, Karisma's personal style has evolved spectacularly and solidified her reputation as one of the classiest fashionistas in tinsel town.
Undertaker breaks Akshay Kumar's back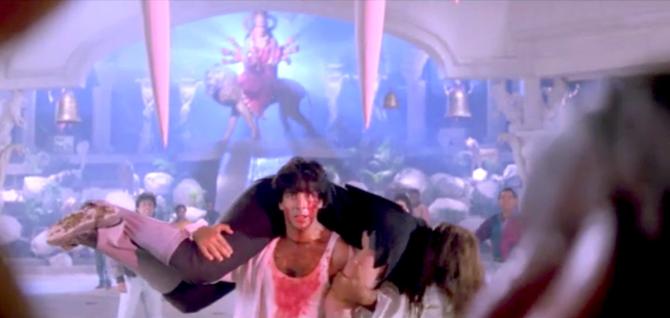 Watching WWF stars Crush and Undertaker take on Bollywood is one of the biggest USPs of Akshay Kumar's action packed Khiladiyon Ka Khiladi.
But lifting the colossal wrestler grievously injured the Khiladi's back resulting in an enduring slip disc problem and steering clear of weights.
Bandit Queen's tryst with censorship and controversy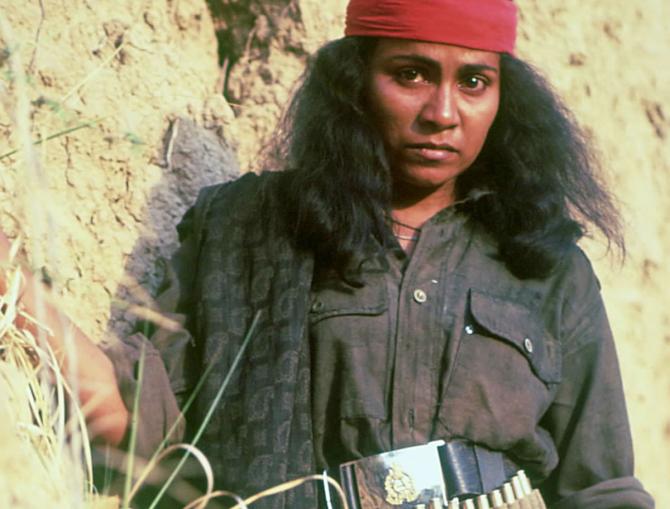 Shekhar Kapur's acclaimed biopic on Phoolan Devi, portrayed by the remarkable Seema Biswas, first premiered at Cannes in 1994.
Despite the glowing reviews from international press, Bandit Queen remained ridden in legal and moral controversies.
The Indian censor board disapproved of its sexually violent contents and demanded a hefty number of cuts but Kapur refused to comply.
When the film eventually did release in early 1996, it landed in further legal trouble.
But as it happens with most contentious releases, Bandit Queen went on to become a box office success as well as garnered a National Award for its titular heroine.
A Sanjay Leela Bhansali experience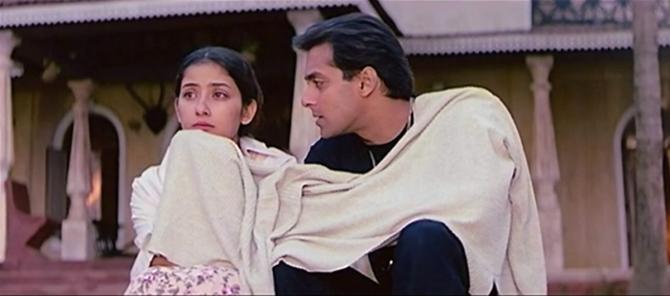 Before Sanjay Leela Bhansali's dramas became an exercise in excessive grandeur designed to take the beholder's breath away, he began his career as a director on a relatively modest note.
In his exploration of a 'namumkin sapna' high on music and emotions, a deaf-mute couple's daughter's love for singing (and a boy) causes problems at home, all of which is most touchingly conveyed by Manisha Koirala, Seema Biswas, Nana Patekar, Salman Khan and Helen in a short, special appearance.
Item impact!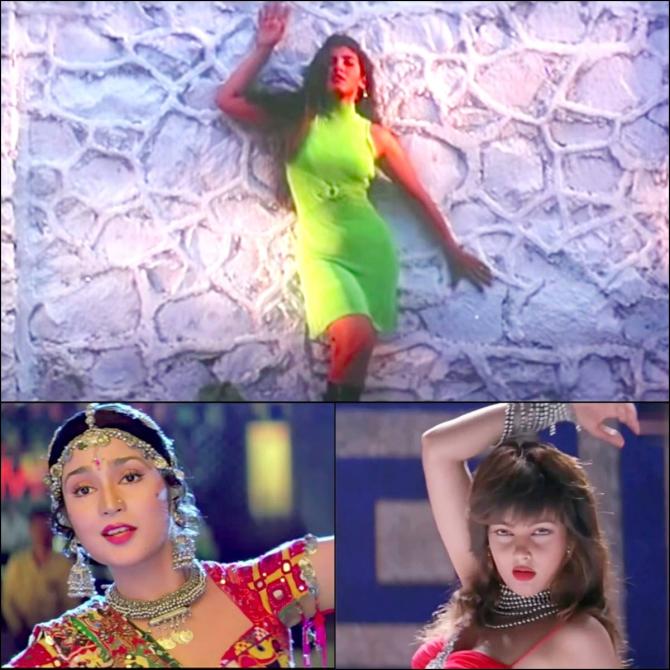 Just when Raveena Tandon appeared to be fading into oblivion, her stylish song and dance appearance in Rakshak's Shaher Ki Ladki catapulted her career to new heights.
Everything about the number -- from Manish Malhotra's groovy costumes to her chemistry opposite Suniel Shetty in an otherwise forgettable flick -- became the talk of town.
Glossies gossiped how all the terrific response to Raveena's ravishing contribution has made Rakshak's actual heroine Karisma Kapoor insecure.
Apparently, she insisted on an equally sizzling song be picturised on her even though it made no sense. Enter Sundara Sundara.
The item songs trend quickly caught on as Pratibha Sinha swirled to the beats of Pardesi Pardesi in Raja Hindustani and Mamta Kulkarni raised the mercury in Ghatak's Koi Jaaye Toh Le Aaye.
Tabu's dramatic turnaround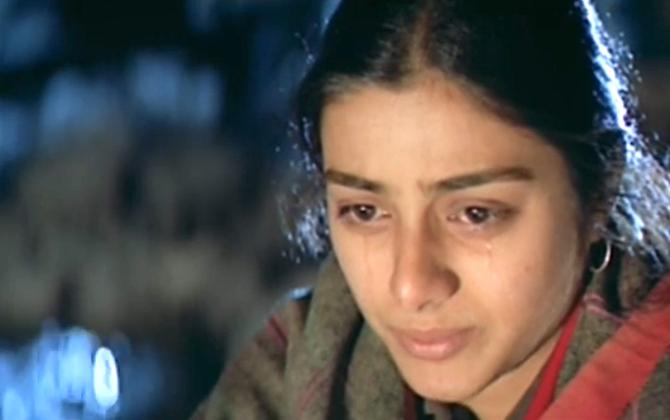 Tabu's first few films hardly gave any indication of her tremendous talent.
Come 1996 and her versatility would hit us hard and good.
On one hand, she juggled between the quintessential arm candy, airhead and sacrificial lamb in fluff like Saajan Chale Sasural, Tu Chor Main Sipahi, Himmat and Jeet.
On the other, Gulzar's sympathetic glimpse into terrorist lives showcased her rare, sensitive performer.
Maachis earned Tabu her first National Award.
Let's talk about sexy, baby!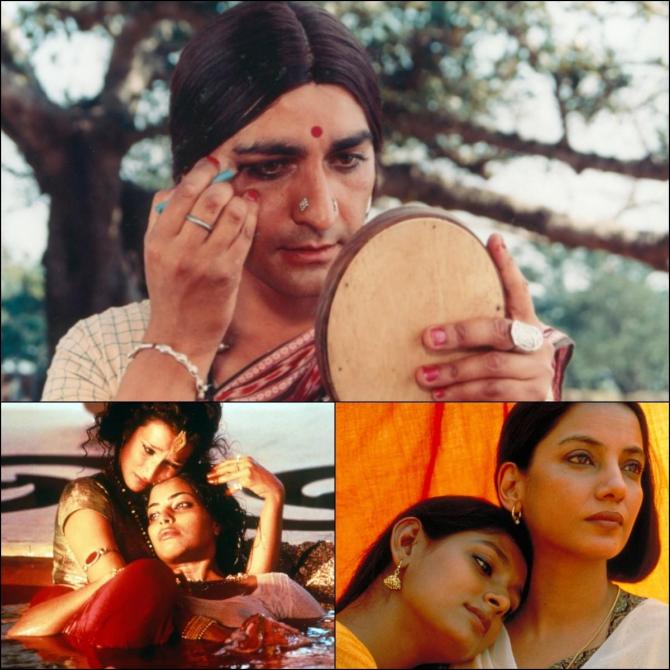 Films about sex and sexuality like Deepa Mehta's Fire, Mira Nair's Kama Sutra: A Tale of Love and Amol Palekar's Daayra do the festival rounds and gather favourable response but, predictably, invite the ire of Indian censors and moral police.
Sunny Deol's earth-shattering dance moves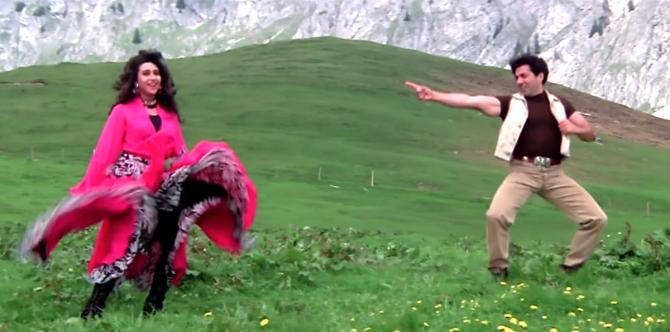 Jeet is best remembered for Sunny Deol stomping his feet on those gorgeous Swiss mountains while declaring his love for Karisma Kapoor in Yaara O Yaara.
Call it lunges, kickboxing or marching, this is choreography at its inimitable best.
A streak of obsessive, abusive lovers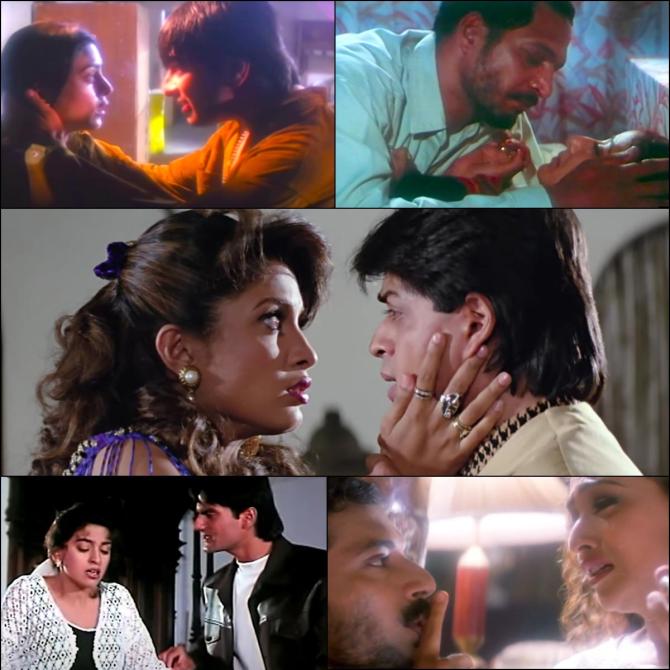 Releases like Agni Sakshi, Daraar -- both inspired by Hollywood's Sleeping with the Enemy quite like Yaarana a year before it --Chaahat and Fareb suggested a proclivity for obsession-themed, toxic romances and relationships.
Be it in the mistreatment of Nana Patekar and Arbaaz Khan towards Manisha Koirala and Juhi Chawla or fatal attractions of Ramya and Milind Gunaji towards Shah Rukh Khan and Suman Ranganathan respectively.
A force called Nirmal Pandey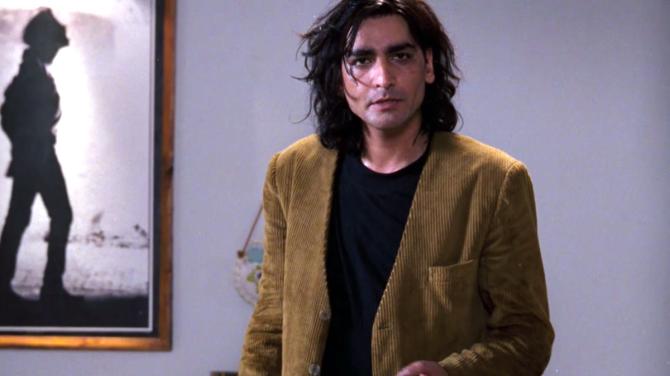 As an urban young man caught in a personal and criminal fracas in Sudhir Mishra's rousing Iss Raat Ki Subah Nahi, a transvestite in Amol Palekar's complex Daayra, an outlaw in Shekhar Kapur's hard-hitting Bandit Queen, the long-haired Nirmal Pandey emerged as a force to reckon with.
Tragically, Bollywood failed to tap his unconventionality resulting in wishy-washy roles.
Pandey died of a heart attack in 2010. He was only 47.
Making music with AB Baby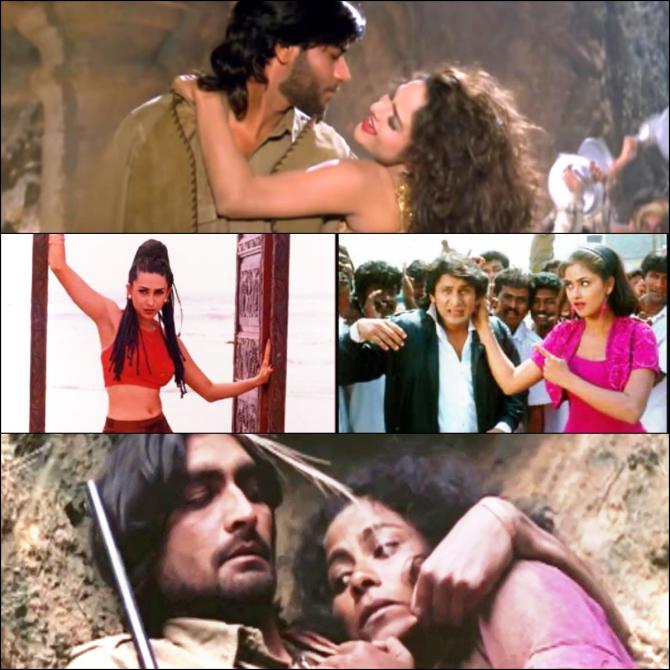 Apart from venturing into production with ABCL, Amitabh Bachchan also launched his own music record label, Big B, which handled the music for quite a few catchy soundtracks like Diljale (Ho Nahi Sakta, Dhuan), Tere Mere Sapne (Aankh Maare), Rakshak (Shaher Ki Ladki, Sundara), Shastra (Paro) along with the Bachchan helmed non-film album AB Baby featuring the popular folksy rap, Eer Bir Phatte.
End of the Sunny-Santoshi partnership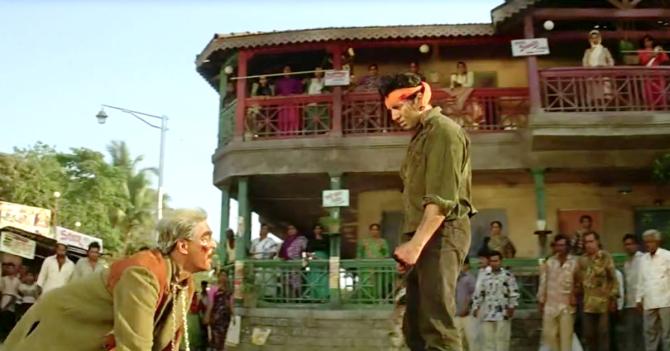 Ghayal, Damini, Ghatak... Sunny Deol delivered some of his most potent work under Rajkumar Santoshi's direction.
Ghatak: Lethal marked the end of an epic collaboration when creative differences between the two led to a fallout, which neither could overcome.
Rocking Rekha and her bold red lips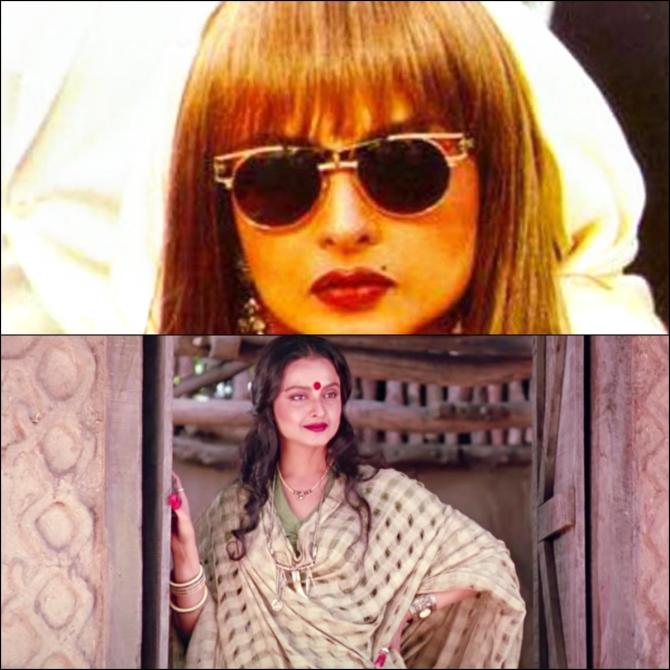 A 41-year-old Rekha burns the screen with her no-holds barred display of passion and lust as the seductive mafia boss Maya in Khiladiyon Ka Khiladi and an erotica educator Rasa Devi in Kama Sutra.
Sridevi's last-ditch effort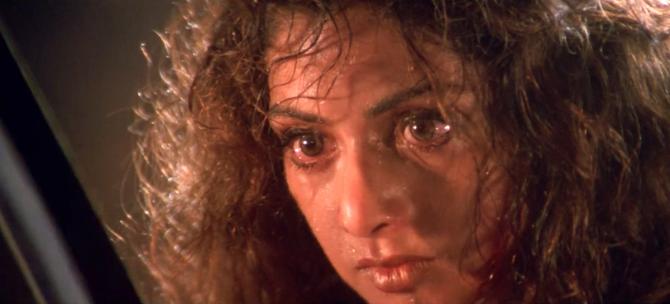 Following the debacle of Chand Ka Tukda and Chandramukhi, Sridevi decided to do a female Sholay and avenge her husband's (a moustache sporting Shah Rukh Khan in a guest role) murder at the hands of Danny Denzongpa by building a mini army of Mohinish Behl, Ronit Roy, Sudesh Berry, Harish and Ravi Kissen, in the film, Army.
The ploy worked and so did this over-the-top vendetta as Sri scored one of the final few hits of her career before her memorable comeback (English Vinglish) one-and-a-half decade later.
No takers for Madhuri's million-dollar smile?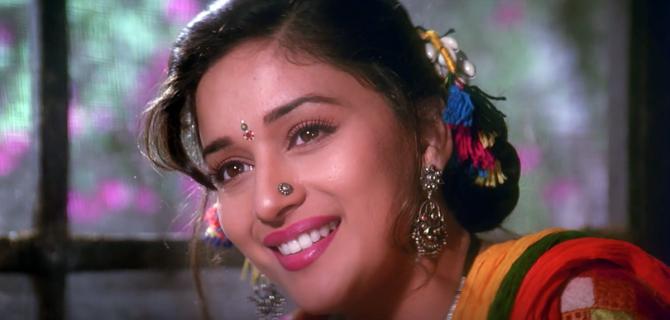 Actor-turned-director Rajiv Kapoor's efforts in Prem Granth to recreate his showman dad Raj Kapoor's magic in a Prem Rog-meets-Ram Teri Ganga Maili brand of storytelling was criticised for its over-the-top melodrama and outdated aesthetics, despite Madhuri Dixit's best efforts to embody the RK heroine.
Pankaj Parashur's spunky touch was nowhere to be found in Rajkumar, a big-budget costume fantasy modelled along the lines of Robin Hood.
Here too Mads left no stone unturned to appear her sultry best and dance a storm.
Quick on the heels of the disastrous box-office of these movies, industry pundits showed no qualms in writing Madhuri off.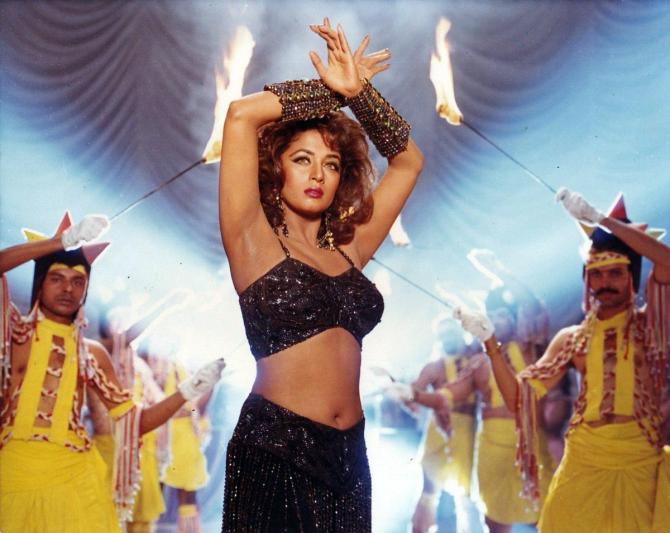 Of course, next year she'd score a winner in Dil To Pagal Hai and dedicate her Best Actress trophy at an awards ceremony to her 'so-called critics' for hinting she should pack her bags.
Back to back turkeys from SRK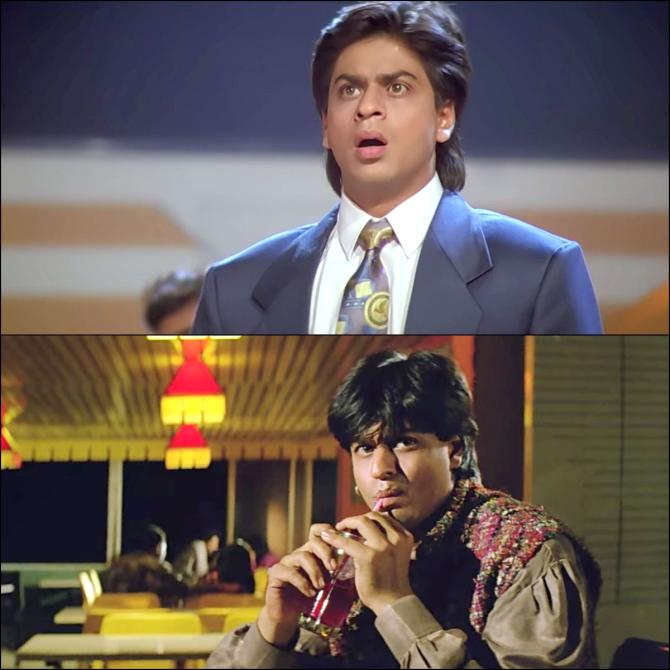 The 1990s were kind to Shah Rukh Khan.
But 1996 is a rare misstep.
The lesser said about Chaahat and English Babu Desi Mem the better.
A spate of debuts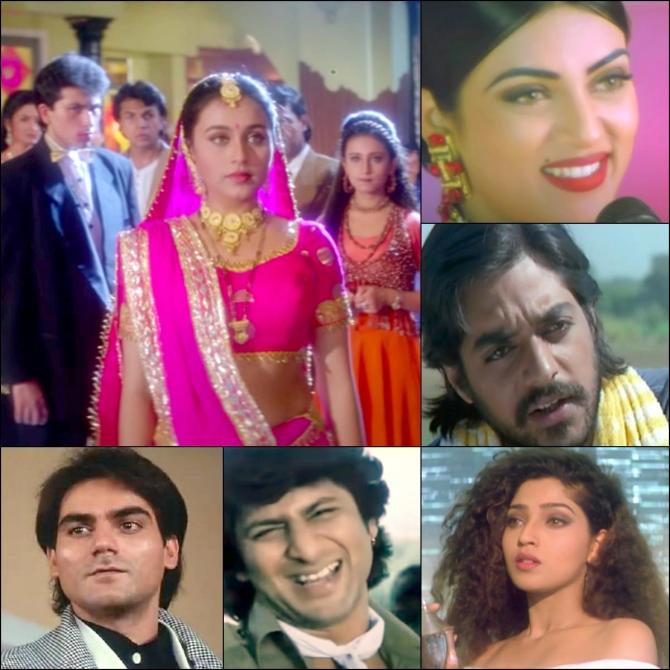 Quite a few notable debuts happened 25 years ago.
Where a small, silly movie like Raja Ki Aayegi Baarat put Rani Mukerji on the map, Miss Universe winner Sushmita Sen's launchpad Dastak failed to create any ripples.
If Chandrachur Singh's big-eyed intensity in Maachis and Arshad Warsi's comic skills in Tere Mere Sapne held them in good stead, others like Arbaaz Khan and Suman Ranganathan (working her wild curls long before the likes of Kangana Ranaut came in the picture) settled for thrillers like Daraar and Fareb.
Shadaab Khan, Puru Raaj Kumar, Priya Gill, Smriti Mishra vied for newbie space too.
And one more...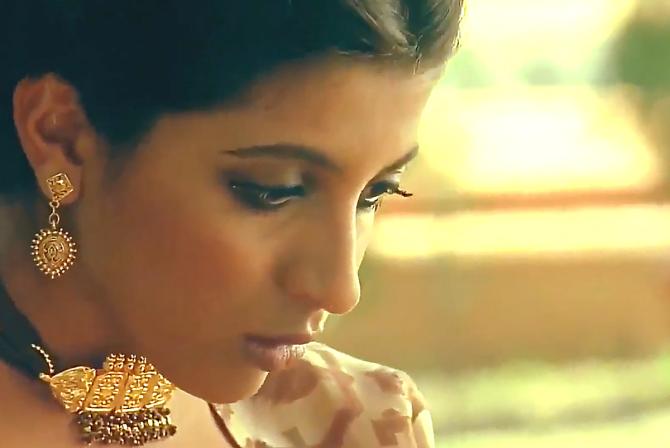 Yep, that's a 20-something Zoya Akhtar in Kama Sutra: A Tale of Love appearing as one of the dancer girls in Rekha's group.
It was when the director behind Luck By Chance, Zindagi Na Milegi Dobara, Dil Dhadakne Do and Gully Boy was working as part of the casting crew on Mira Nair's tantalising drama.
Prolific thy name is Shyam Benegal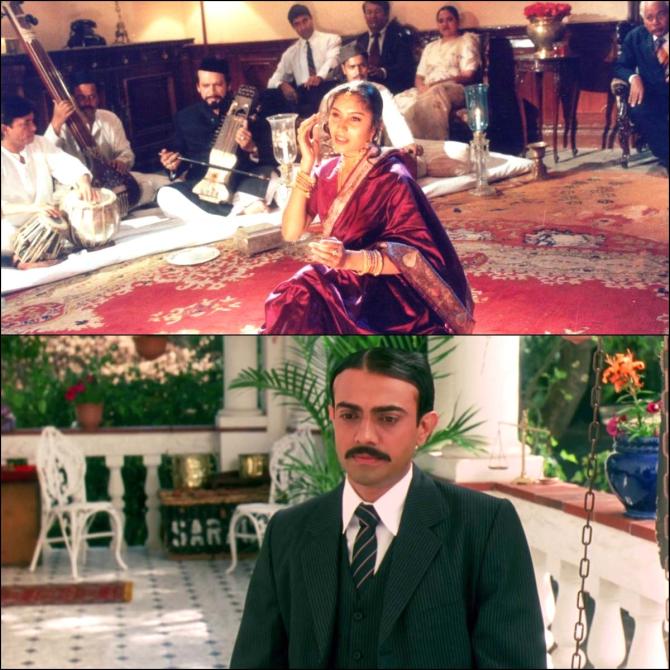 One year, two offerings.
Directed by the ingenious Shyam Benegal, both Sardari Begum and The Making of a Mahatma could not be more different from each other.
Both make for a commendable viewing.
Papa knows best!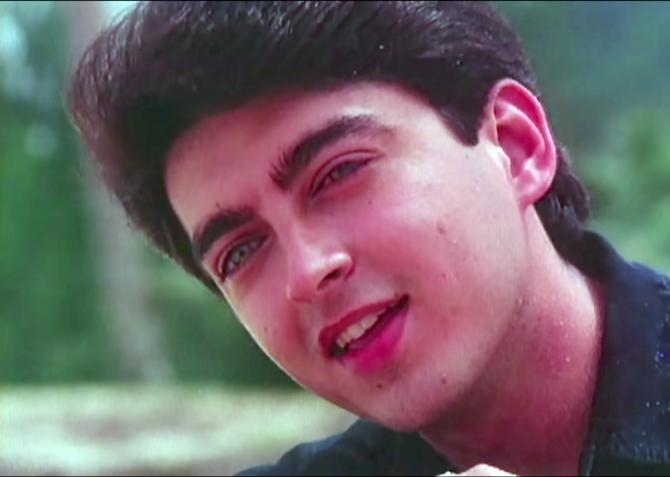 Rajesh Roshan's lilting score coupled with Javed Akhtar's penmanship in Papa Kehte Hain gave Jugal Hansraj the most hummed song of his career since Lakde Ki Kaathi -- Ghar Se Nikalte Hi.
And the award for the most bizarre lyrics goes to...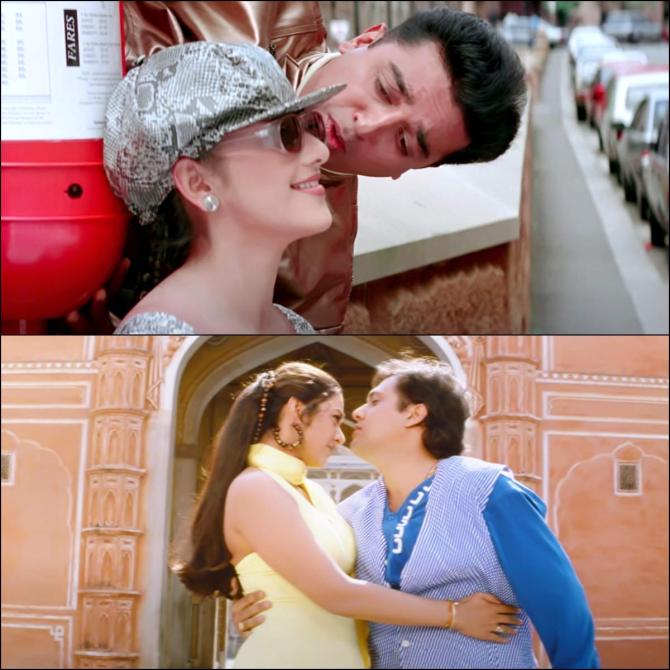 Telephone Dhun Mein Hasne Wali
Melbourne Machli Machalne Wali
Digital me sur hai tarasha, Madonna hai ya Natasha
Zakir Hussain tabla tu hai kya?
If baloney lyrics of Kamal Haasan comparing Manisha Koirala to a cellular phone in the Hindi dubbed version of Indian called Hindustani tickled us pink, Govinda crooning Bye Bye Miss Goodnight See You Again to Tabu in Saajan Chale Sasural and Sonali Bendre quizzing Kaun Hai Jo Lootega Jawani Meri left us speechless.
On the other end of the musical spectrum, Gulzar's poignant words woven around a young, relatively unknown composer Vishal Bhardwaj's tunes made the nation go Chappa Chappa in delight and a movie called Yash purely left an impression for Tabun Sutradhar's lively songs (Subah Subah Jab Khidki Khole, Yaaron Najane Mujhe Kya Ho Gaya).
1996 was also the year of...
Precocious kids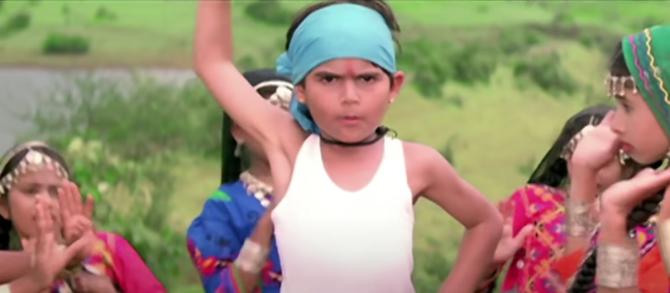 A knee-high Omkar Kapoor pelvic thrusting to Chhota Bachha Jaanke Na Koi Aankh Dikha Na Re in Masoom continues to be as cringe-worthy today as it was then.
Ghastly fashion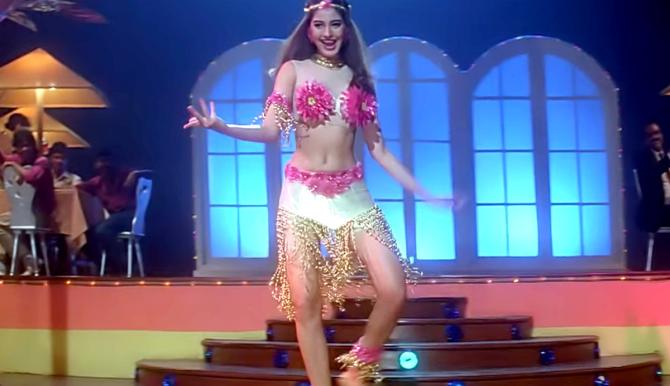 Sonali Bendre's cabaret costume in English Babu Desi Mem offered without comments.
Grotesque make-up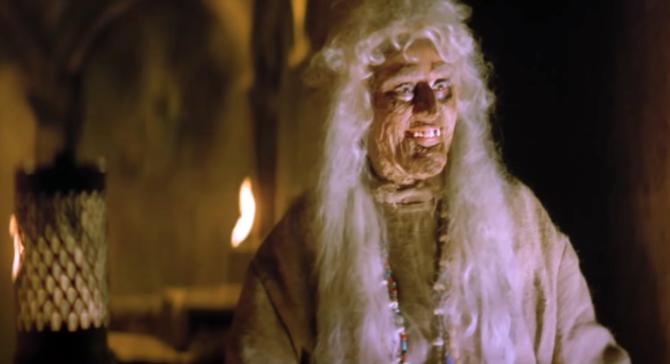 Believe it or not, that's Aruna Irani as a wicked witch in Rajkumar.
And villains exhibiting a severe case of auricular hypertrichosis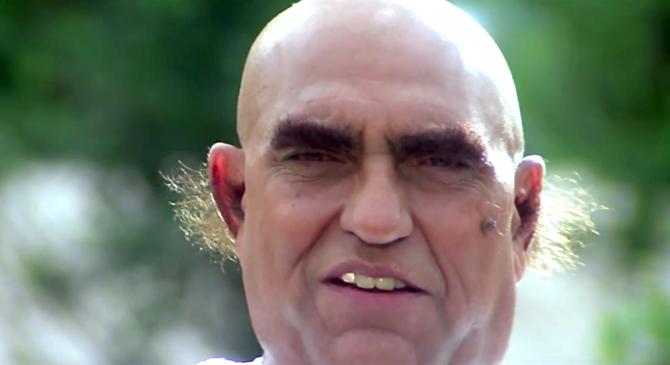 Amrish Puri's ear hair in Jeet, 'nuff said.
Feature Presentation: Aslam Hunani/Rediff.com