Mohammad Rafi could sing any Valentine date out of her reluctance with Mere Mehboob Tujhe Meri Mohabbat Ki Kasam.
Sadly for Rafisaab, the King of Romance Rajesh Khanna preferred Kishore Kumar. Think of what celluloid romance in the 1970s would have been if Rafi and not Kishore had sung Yeh Sham Mastani, Woh Sham Kuch Ajeeb Thi and Oh Mere Dil Ke Chayan?
Subhash K Jha lists the inimitable Mohammad Rafi's five most enduring romantic songs.
Chaudhvin Ka Chand Ho Ya Aftab Ho
Chaudhvin Ka Chand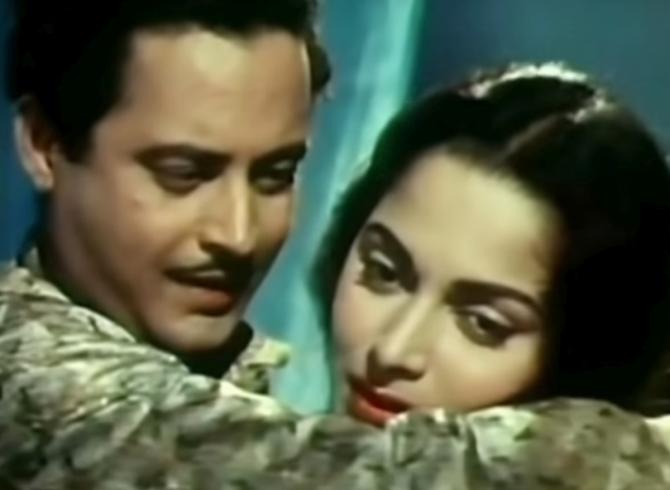 With this Ravi-composed ghazal written so eloquently by the great Shakeel Badayuni, any man could woo his beloved out of a sulk.
The privilege of having the ultimate love song sung to her on the screen went to the bewitching Waheeda Rehman who says modestly, "Itni taareef kare toh koi bhi aurat pighal jaye. Shakeelsaab wrote the love lyrics beautifully and Rafisaab sang the words as if he owned them. Baqi mujhe kuch nahin karna pada."
Interestingly the rest of the film was shot in black-and-white. Only this song was filmed in colour.
Aapke Haseen Rukh Aap Aaj Naya Noor Hai
Baharen Phir Bhi Aayengi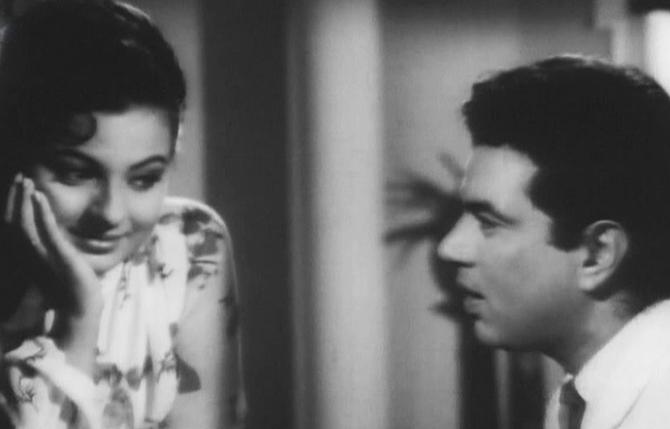 'Mera dil machal gaya toh mera kya qasoor hai?' completes Dharmendra who had the privilege of singing these immortal lines by Anjaan.
He remembers how the song was filmed. "There are two beautiful heroines on the screen to whom I'm supposed to be singing: Mala Sinha and Tanuja. It's not difficult to fall in love when the song and the singer are so in the mood for romance. Saara mehnat toh Rafisaab ne kiya maine toh kuch bhi nahin kiya," says Dharamji modestly.
This timeless love ballad composed by O P Nayyar was to be filmed on Guru Dutt who passed away leaving it to Dharmendra to do the swoon-sahiba-swoon ballad.
Tere Mere Sapne Abb Ke Rang Hai
Guide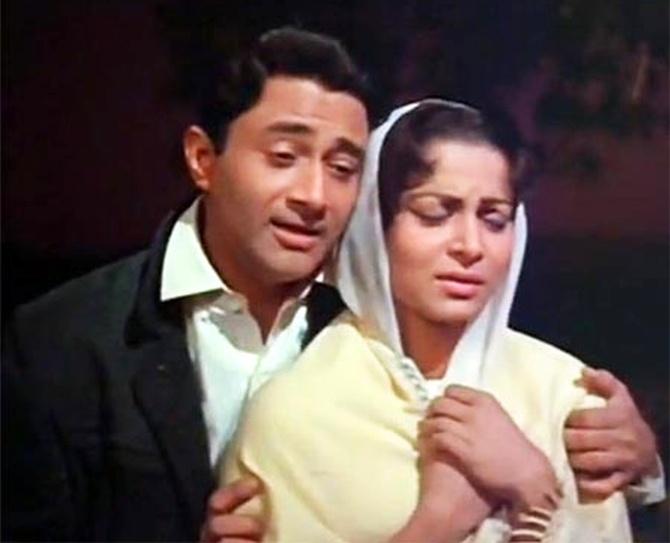 Kishore Kumar was Dev Anand's permanent ghost voice. Devsaab knew it.
Guide Composer Sachin Dev Burman knew it. But they also knew that there were some things that only Rafisaab and no other singer could do.
This ode to love was one of them. Written by Shailendra it is one of Hindi cinema's finest love ballads.
Devsaab told me, "We nearly lost Burman Dada just before Guide was to begin shooting. He had a massive heart attack. People advised me to replace him. I held my ground. Can you imagine any other composer coming up with Tere Mere Sapne and Din Dhal Jaye? Or any other singer singing them?"
Khoya Khoya Chand Khula Aasman
Kala Bazar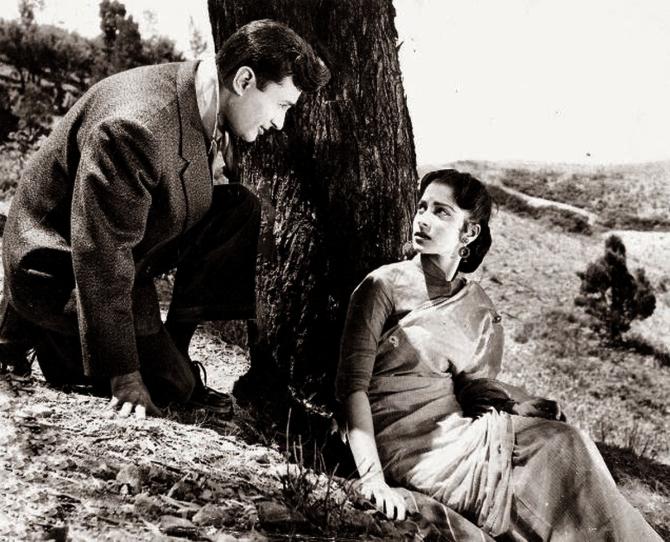 Sachin Dev Burman, Dev Anand, Waheeda Rehman and Shailendra again... what to do? They are irresistibly romantic in this number too.
Vijay Anand shot the songs with Devsaab in a giddy state of lovelorn euphoria running across a meadow in the throes of love.
How can a man run at that speed sing so beautifully without getting breathless? When you are Dev Anand you can do anything.
When you have Rafisaab singing for you, you can scale the moon.
Maine Pucha Chand Se
Abdullah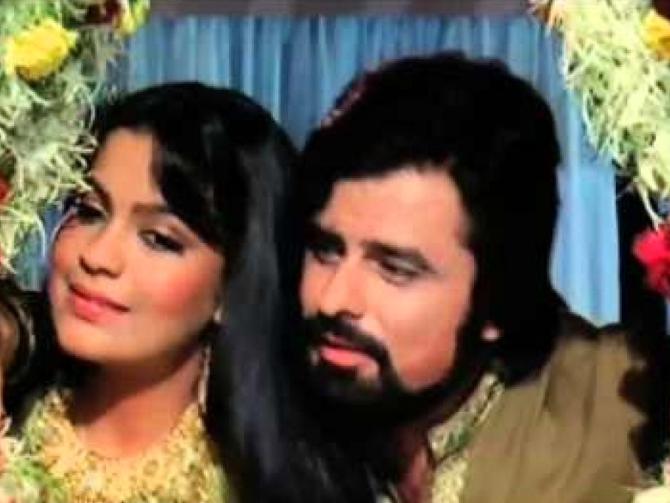 This love ballad is to gen-x what Lata Mangeshkar's Lag Ja Gale Se is to them.
The signature tune of the young by which they know these two iconic singers.
Rafi seldom sang for R D Burman who preferred Kishore Kumar all the way.
Apparently, Abdullah Director Sanjay Khan insisted that this love ballad be sung by Rafisaab and none other.
Incidentally, this is the third song about the Chand in this list. To this we can only say, Moon re tu kaahe na dheer dhare?
Feature Presentation: Rajesh Alva/Rediff.com