Many believe Kishore Kumar serenaded the ladies better than any other iconic playback singer.
Subhash K Jha lists the inimitable Kishore Kumar's five most enduring romantic songs.
Dil Kya Kare Jab Kissise Kissi Ko Pyar Jo Jaye.
Julie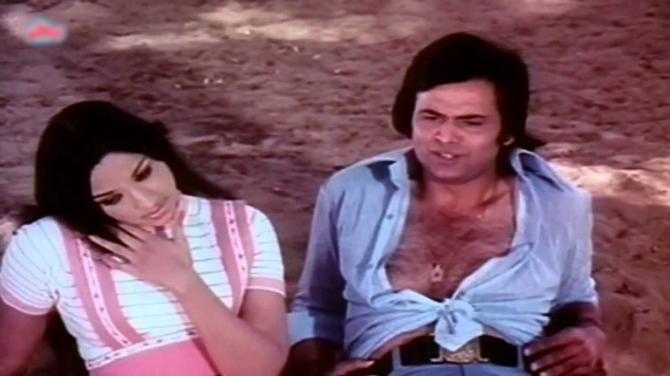 There were better songs in Rajesh Roshan's sophomore score but none as acutely romantic as this scene-stealer suffused with a moody grace.
Rajesh Roshan says he did not have to make any effort to get Kishoreda in the mood.
"He just owned the wonderful love lyrics of Anand Bakshi. His word-sense was amazing. He knew exactly which word to stress and which to let go," he says.
The line 'Na kuch tere bass mein Julie na kuch mere bass mein' is so seductive it made the actress Laxmi weak at her knees on screen.
Women have never stopped swooning since.
The song was lip-synced by Vikram in the film.
The song far outlived his career.
Chalte Chalte Mere Yeh Geet Yaad Rakhna.
Chalte Chalte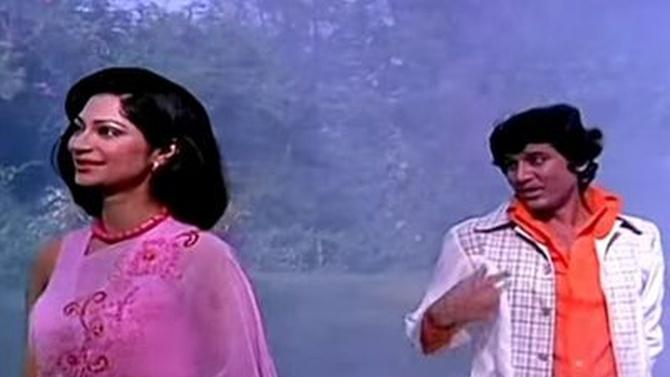 Among the 500-plus Hindi film songs that Bappi Lahiri has composed, this is his favourite.
"Mama -- that's what I called Kishoreda -- outdid himself in this composition. Main to kahunga ke agar mera contribution 20 percent tha toh Mama ka contribution 80 percent tha," Bappida says.
Bappida modestly admits this is the most requested romantic song from his repertoire.
"The young and the old love it. Chalte Chalte is the favourite Valentine song."
Phoolon Ke Rang Se Dil Ki Kalam Se Tujhko Likhi Roz Paati.
Prem Pujari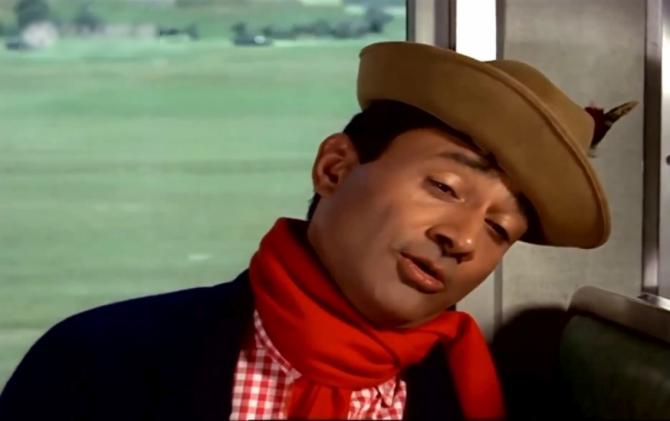 Dev Anand sang some of the most romantic songs on screen. This was his favourite.
'It was not just Burmandada's composition. That, of course, was extraordinary, but Neeraj's lyrics were something else. I don't think romance can get any more poetic than Phoolon Ke Rang Se,' he had said.
As for Kishoreda's singing, he sang as though his life depended on the impact these poetic words would have on the beloved.
Jeevan Se Bhari Teri Aankhen Majboor Karen Jeene Ke Liye.
Safar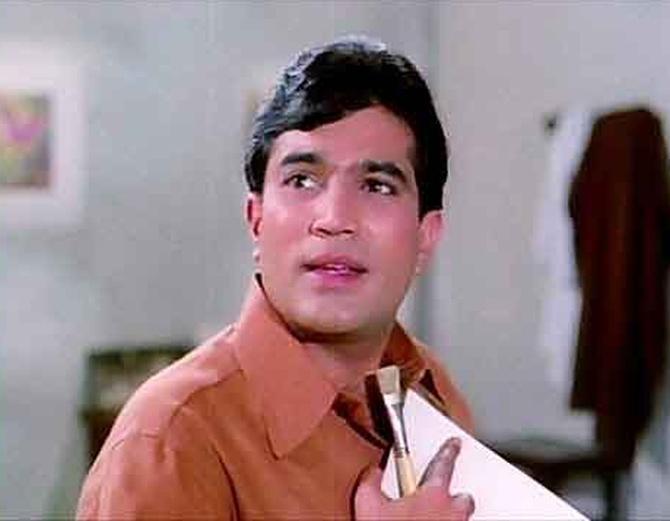 Normally, it was Rajesh Khanna and R D Burman.
This time, it was Kalyanji-Anandji.
And boy, did they gel!
A long time ago, I had asked the late Kalyanji about this romantic song of their career and he had said, "It was the words. (Lyricist) Indeevar ke bol itne achche hain, tune toh achcha hona hi hai."
Pal Pal Dil Ke Paas.
Blackmail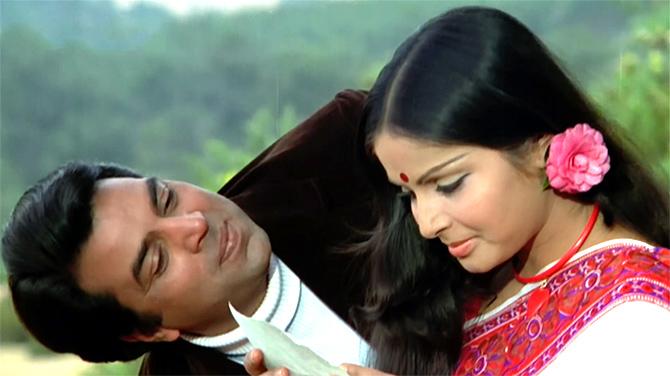 How can a film called Blackmail feature one of the most romantic songs of Hindi cinema?
This Rajinder Kishen love letter was sung on screen by Dharmendra to Rakhee.
"Saamne mein itni khubsoorat haseena ho toh gaana bhi itna hi khubsoorat hona chahiye," Dharmendra says about the song.
Rakhee adds: "That glow which everyone sees on my face in the song is the glow of pregnancy. I was carrying Boski (daughter Meghna Gulzar) when we shot the song."
"I always thought Kishoreda was most suited for romantic songs. He excelled in Pal Pal Dil Ke Paas. Kalyanji-Anandji's composition was amazing."
Feature Presentation: Rajesh Alva/Rediff.com