Despite the recent surge of COVID-19 cases in Mumbai and other parts of India, safety rules continued to be flouted what with over 4,000 local train commuters penalised for neglecting to wear face masks.
Sukanya Verma suggests that one can take a leaf from these Bollywood movies and see the extent folks can go to cover their prized faces.
Kareena Kapoor, Asoka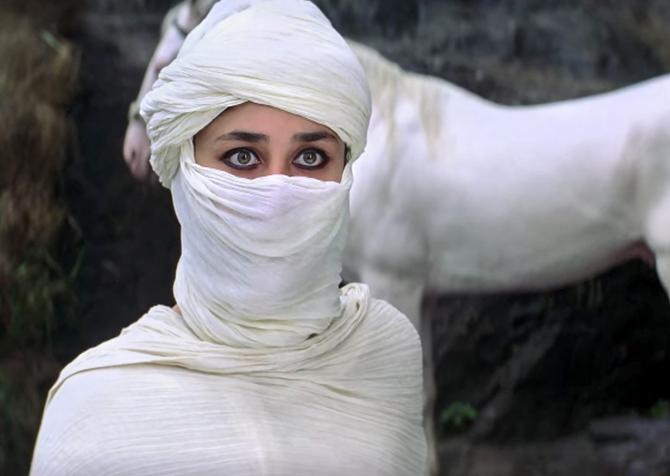 Bebo channels her inner baby in swaddle cloth like layers where her potent eyes are the only face ID she needs.
Aishwarya Rai Bachchan, Jodhaa Akbar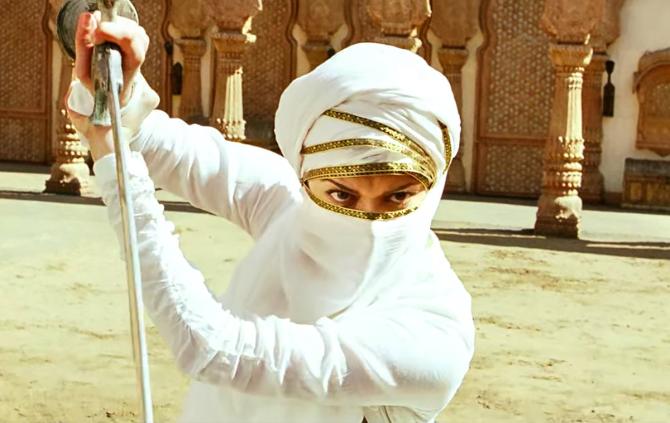 No fear of germs infecting Ash as she slips into swashbuckling mode donning a pristine white scarf.
Sridevi, Khuda Gawah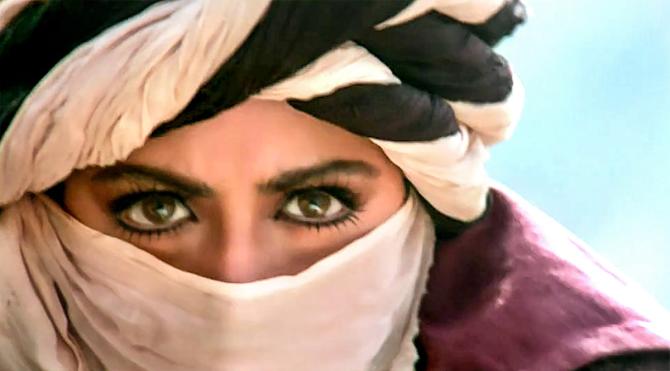 Ditto for Sri's horse-rider while she engages in rough games for her stunning introduction scene in Khuda Gawah.
Katrina Kaif, Namaste London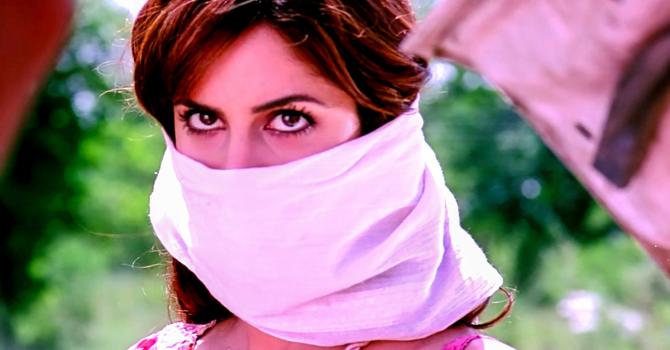 A handy scarf solution in the purse takes care of NRI Katrina's wariness for desi bugs in Namaste London.
Jackie Shroff, Tridev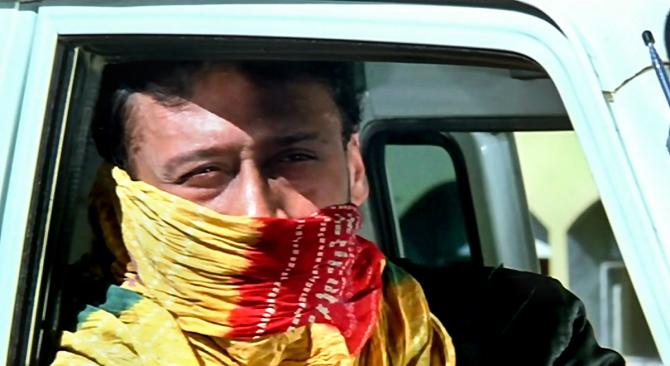 Trust Bhidu to keep it stylish even when he is robbing a bank. That iconic bandhini dupatta from Tridev makes for one hell of a fashionable mask.
Tej Sapru, Tridev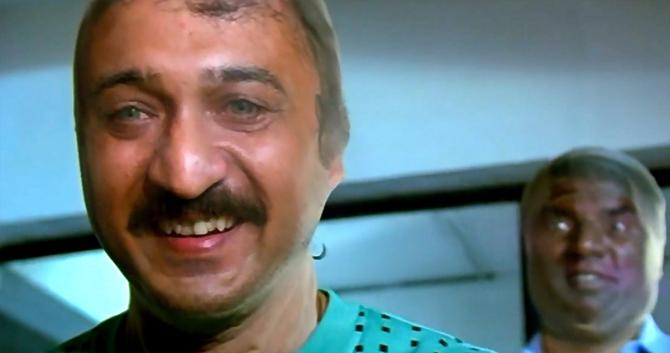 Baddie Tej Sapru and company try to gain an edge over him in the same movie while demonstrating how to go unnoticed in a mask that hides absolutely nothing.
Dharmendra, Chupke Chupke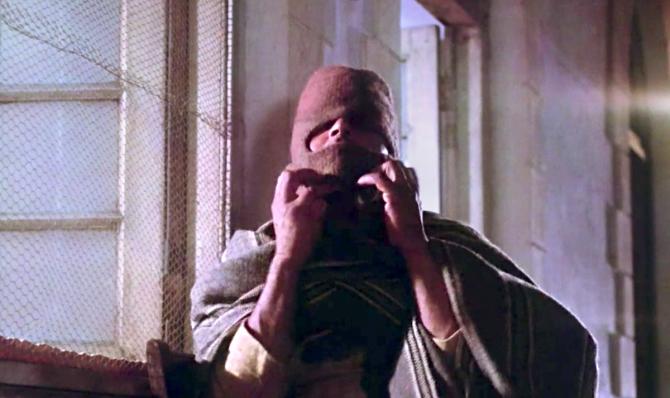 Employing everything from shuddh Hindi to monkey caps, Dharmendra's prankster Botany professor has an honorary degree in masking his true self.
Sanjay Dutt, Mission Kashmir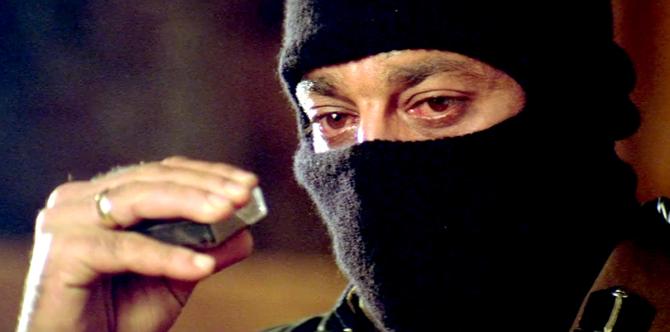 Deadly Dutt sports it for far more lethal purposes in Mission Kashmir.
Raveena Tandon, Karisma Kapoor, Aatish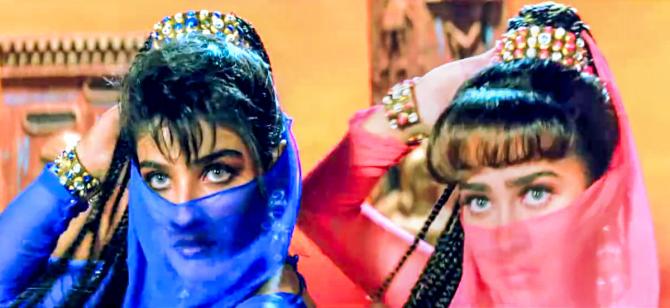 And here are our '90s head turners showing how to look hot and practical at once.
Sharmila Tagore, Aa Gale Lag Ja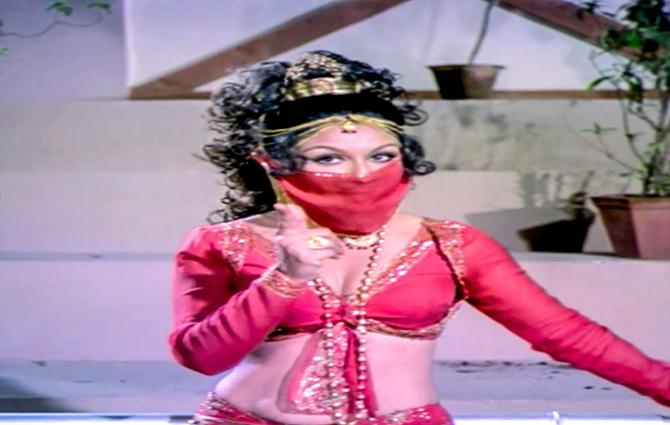 Of course, Sharmila Tagore aced the Arabian princess look long before in ways that keeps both germs and guys at bay.
Akshay Kumar, Khiladiyon Ka Khiladi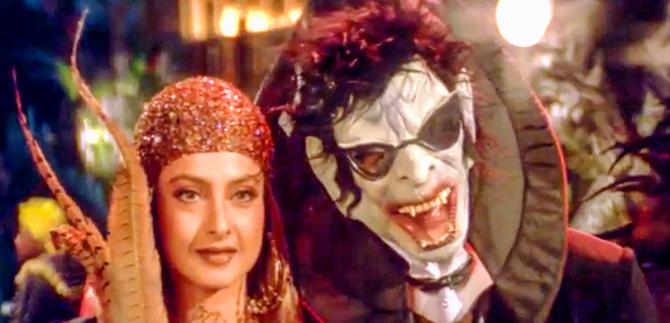 Akshay Kumar's nasty mask in Khiladiyon Ka Khiladi can be read as a twisted way of telling a virus if 'I can't beat you, I'll become you.'
Manoj Bajpayee, Gangs of Wasseypur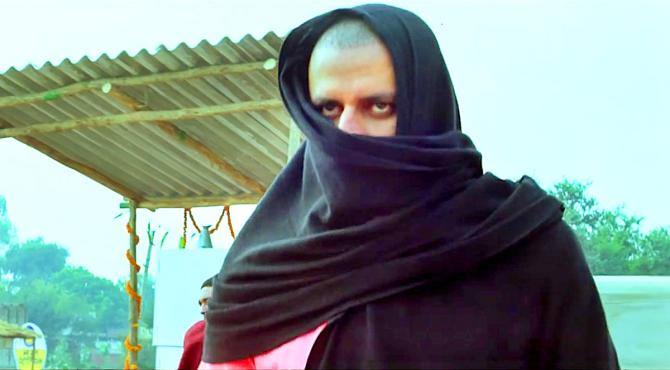 From Thakur in Sholay to Sardar in Gangs of Wasseypur, the multipurpose shawl continues to protect and amaze.
Jeetendra, Hatim Tai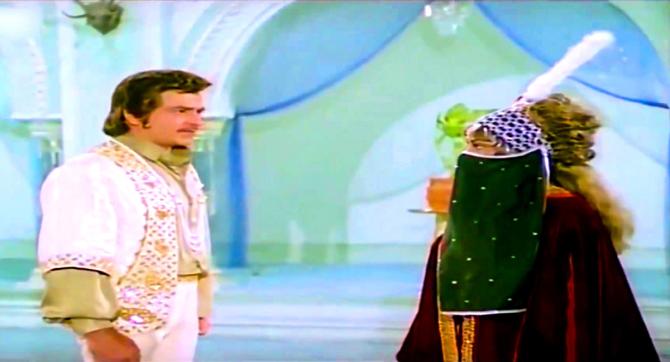 The fancy schmancy obsessed should look up for face cover inspirations from costume dramas like Hatim Tai. Except the remedy for the ailment plaguing the lady next to Jeetendra is no vaccine but the latter walking on a mass of burning hot coal.
Shah Rukh Khan, Don 2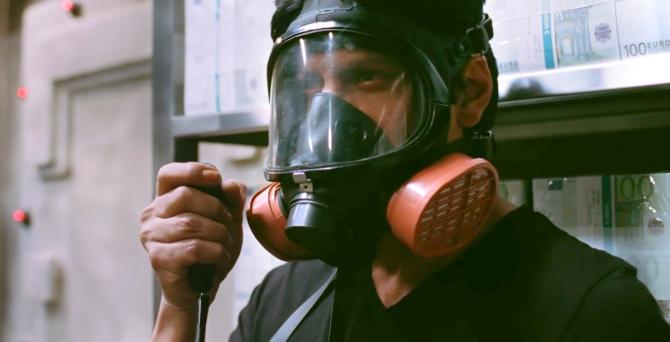 Shah Rukh Khan's super cool mask in Don 2 is a perfect 'booyah' against pesky viruses.
Amitabh Bachchan, Don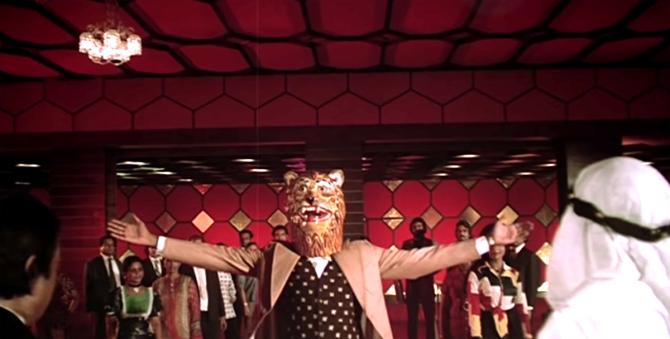 And there's also the Big B's Main Hoon Kaun evoking tiger mask in the original.
Ravi Baswani, Rakesh Bedi, Chashme Buddoor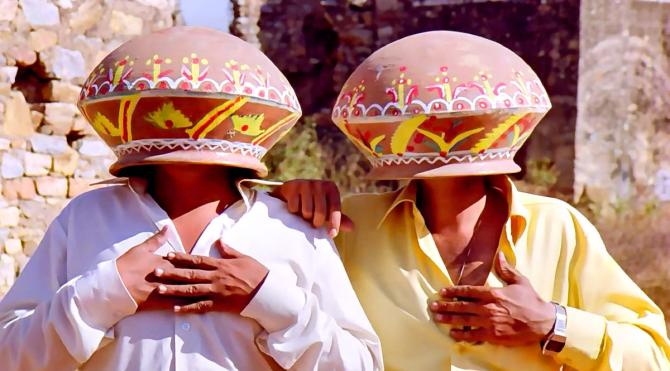 Trust the bachelor boys of Chashme Buddoor to show how desperate times call for desperate measures.
Madhuri Dixit, Mithun Chakraborty, Pyar Ka Devta
What do you think of M'n' M helmet protection approach in Pyar Ka Devta?
Emraan Hashmi, Namit Das, Rajesh Sharma, Ghanchakkar
When masks allow us to become our favourite movie characters, what's not to love?
Vinod Khanna, Raaj Mahal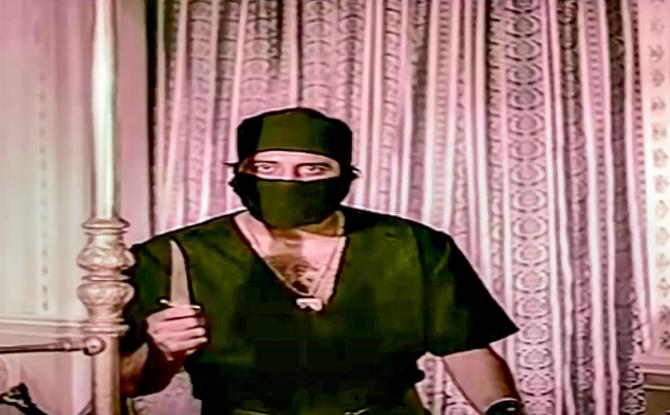 VK makes a foreboding case for the mask -- do or die.
Raj Babbar, Aankhen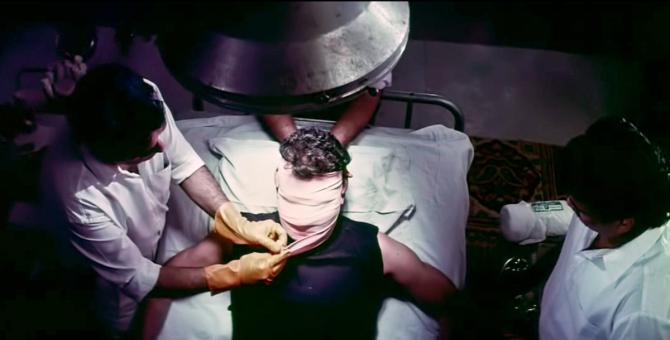 Alright, but that's taking it a tad too far.
Harshvardhan Kapoor, Bhavesh Joshi Superhero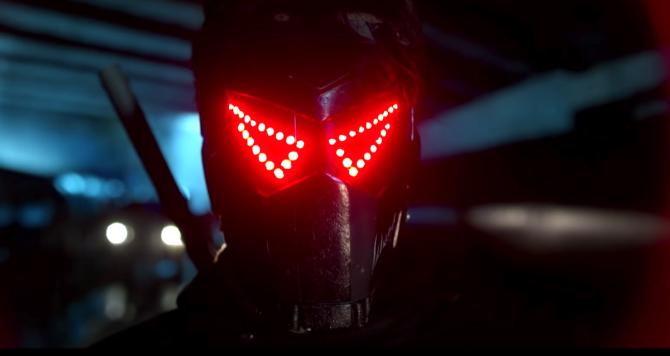 Wear a mask and be the superhero of your life.
Anil Kapoor, Armaan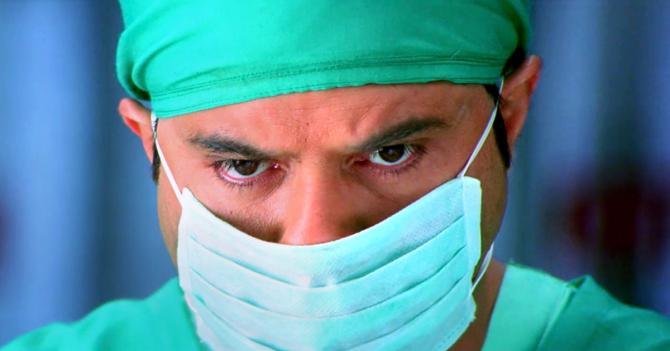 A mask a day keeps the doctors away.