'Rafisaab was such a skilled singer he could create any mood through his voice.'
"What a colossal talent!" the Nightingale exclaims about the great Mohammad Rafi, adding that it was always a special challenge to sing with him.
"How can you ask me to select favourites from the duets I sang with Rafisaab?
"They were were all so special."
Subhash K Jha insist she picks the ones that have remained popular even after decades.
Jo wada kiya woh nibhana padega, Taj Mahal, 1963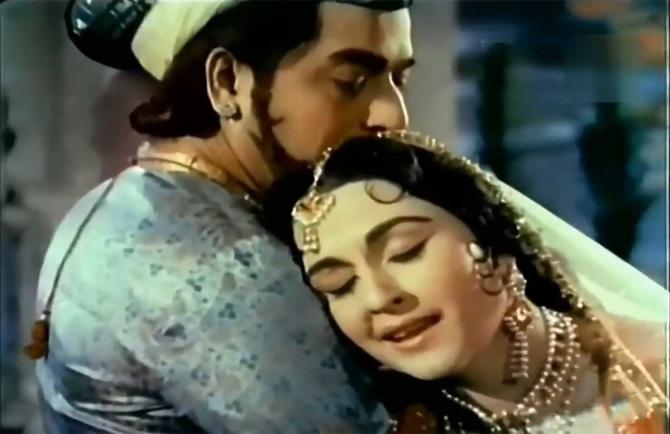 Says Lataji, "This is one the most requested songs at any live concert that I performed at.
"I'd say Jo wada kiya is among my most popular songs of all times.
"And a large part of the credit goes to Rafisaab
"Roshansaab ne kamaal ki dhun banayitthi. He was one of my favourite composers and I think this song was one of the most popular compositions of his career."
Being a period film did the two iconic singers make a special effort to sound "classic"?
Lataji says the composition and lyrics by Sahir Ludhianvi did it all.
But singers contributed tremendously to the heft of the love lyrics.
Lataji recalls, "There was another very popular duet with Rafisaab in Taj Mahal, Paon choo lene do phoolon koinaayathogi. I love that duet as well."
Jeet hi lenge baazi hum tum, Shola Aur Shabnam, 1961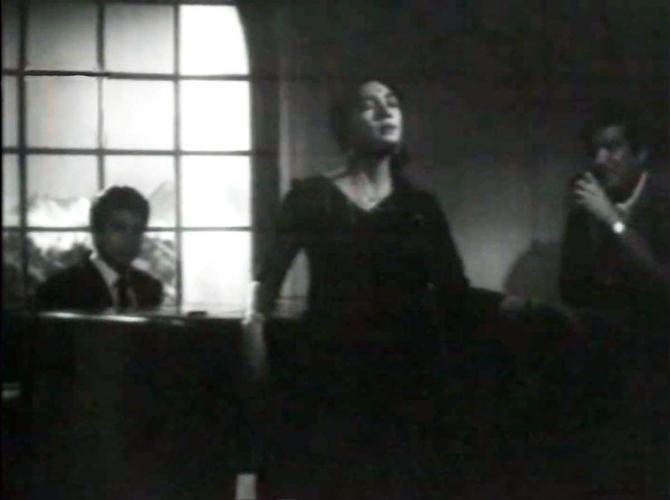 Lataji can't stop praising Khayyam's composition for this immortal duet.
"This composition is incredible. I used to repeatedly ask Khayyamsaab, 'Aap ne kaise kiya?' Specially the part where I just hum the tune.
"Every word in the song written by Kaifisaab (Azmi) is special."
Meri duniya mein tum aaye kya kya apne saath liye, Heera Ranjha, 1970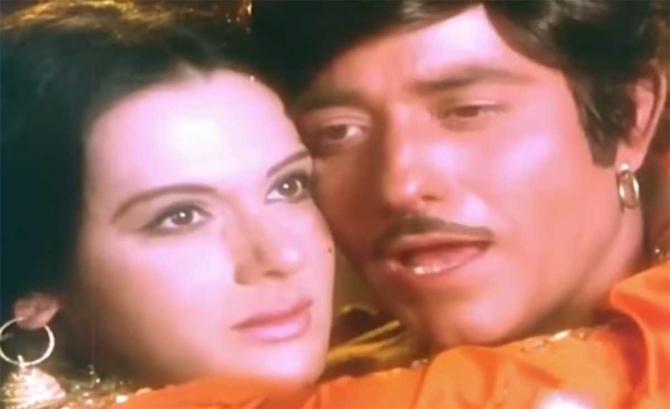 The beauty of this Rafi-Lata classic from Madan Mohan's soundtrack, is that both the singers are singing sotto voce.
It is night-time.
Heera and Ranjha's clandestine meeting must not be exposed.
Recalls Lataji, "We tiptoed through the song. We had to sing in a hushed voice. It was a different experience.
"Rafisaab was such a skilled singer he could create any mood through his voice.
"Here we can almost touch the tense romantic atmosphere."
Sau saal pehle mujhe tumse pyar tha aaj bhi hai aur kal bhi rahega, Jab Pyar Kissi Se Hota Hai, 1961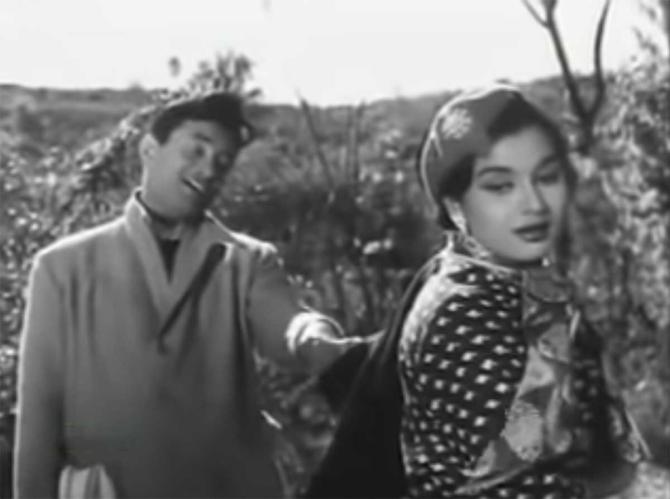 Says Lataji, "Rafisaab and I sang innumerable duets for Shankar-Jaikishan.
"In fact I think I sang the maximum number of duets with Rafisaab for Shankar-Jaikishan. Most of them were superhits.
"But this one had that special spark which caught on like a wildfire.
"Hasrat Jaipuri's lyrics were simple and yet very poetic."
Yeh dil tum bin kahin lagta nahin, Izzat, 1968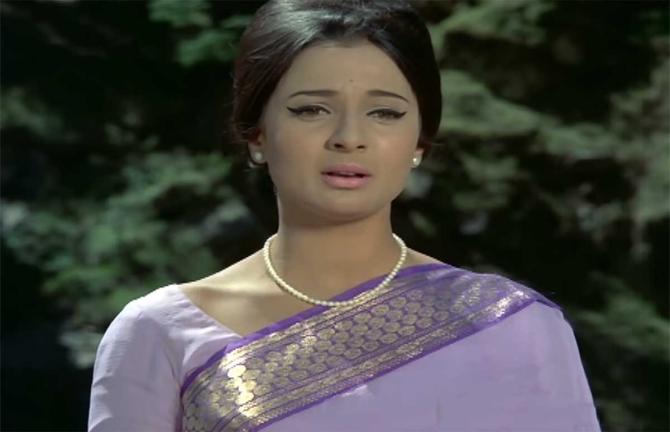 A personal favourite of mine, and Lataji's too, the aching romanticism of Sahir Ludhianvi's love poetry and the perfectly assembled composition by Laxmikant-Pyarelal and, of course, the flawless singing ...
Says Lataji, "This song is filled with a sense of profound pain. It's about a love that can never be.
"Bahot gehrayee hai iss gaane mein."
Feature Presentation: Ashish Narsale/Rediff.com