'In spite of her 12-hour shoot, Taapsee used to train every day, completing all her workouts without complaining.'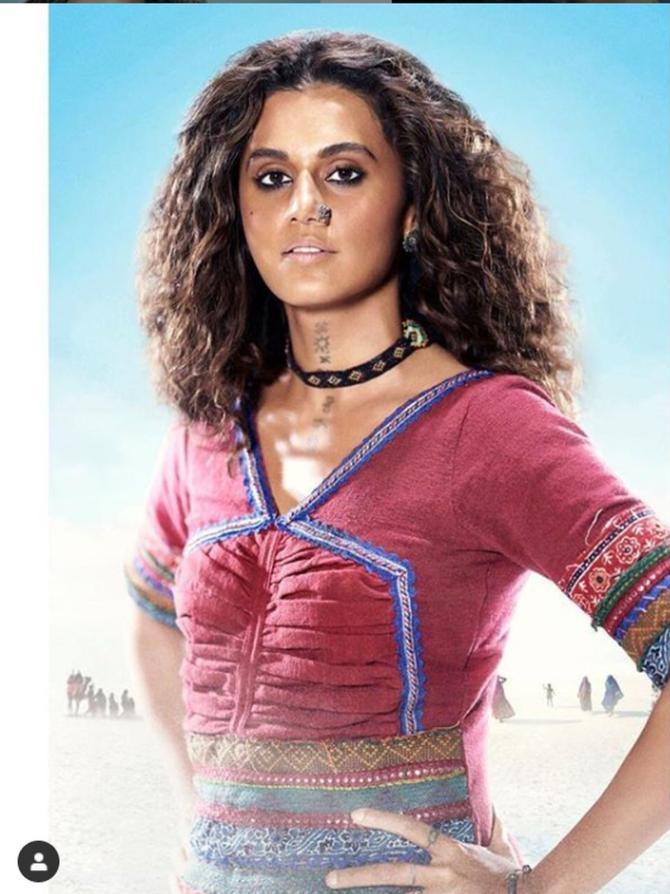 Taapsee Pannu, who has been looking leaner, is all set to rock the role of a sprinter for her new film, Rashmi Rocket.
The sports drama goes on the floors in November and is set to release in 2021. Directed by Akarsh Khurana, Rashmi Rocket tells the story of a fictional character from Kutch, who is blessed with the gift of speed, andm encouraged by her villagers, goes on to become a sprinter.
Melwyn Crasto helped Taapsee get into shape for the role.
Melwyn, the Central Railway athletics coach, is not new to working with film stars.
He was the one responsible for Farhan Akhtar's convincing look as the legendary sprinter Milkha Singh for Bhaag Milkha Bhaag.
Melwyn is now working with Aamir Khan on Laal Singh Chadha.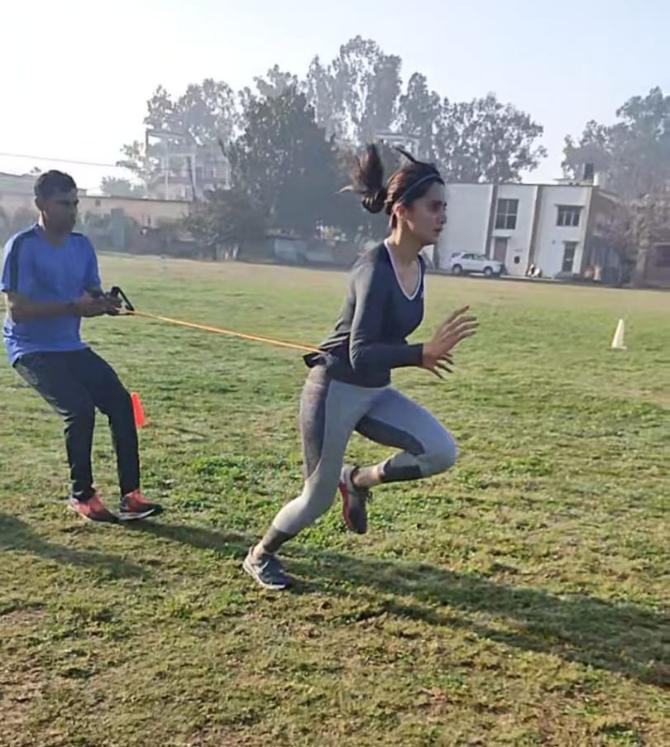 Melwyn says he had read about Rashmi Rocket in the newspapers before he was brought on board.
"I was aware of the project and the actress who would play this role," Melwyn tells Norma Astrid Godinho/Rediff.com. "I was first called by Mango People Media (the production house) to discuss Taapsee's training."
"They wanted Taapsee to look like a professional athlete with muscle mass and toned legs with proper body weight," Melwyn adds.
"But the most important brief given was that Taapsee should be able to run like a professional sprinter," says Melwyn who is thankful to his employer Central Railway and Sports Secretary Dhruv Sengupta for granting him permission to take up the project.
Melwyn started training with Taapsee in January, beginning with jogging and running drills.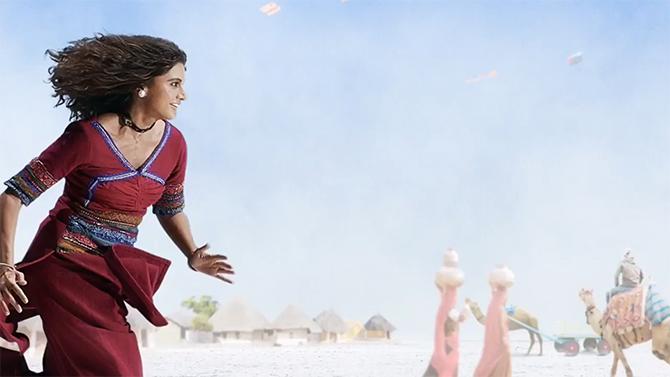 "We first trained at the Goregaon Sports Complex (north west Mumbai), but because I was worried people would distract her, we moved to Haridwar for training. I asked my friend Dr Ajay Malik, a sports director at the Gurukul Kangri university in Haridwar, for space to train and he arranged the ground and an indoor stadium for practice," says Melwyn.
"I made her do a lot of running drills, agility drills and strides in order to improve her running gait. Outdoor workouts are usually tough, but Taapsee managed to complete all the workouts given to her," Melwyn adds.
"She never hesitated to do any drills or routine. She was punctual and would complete all the workouts, even the tough ones she did without hesitation."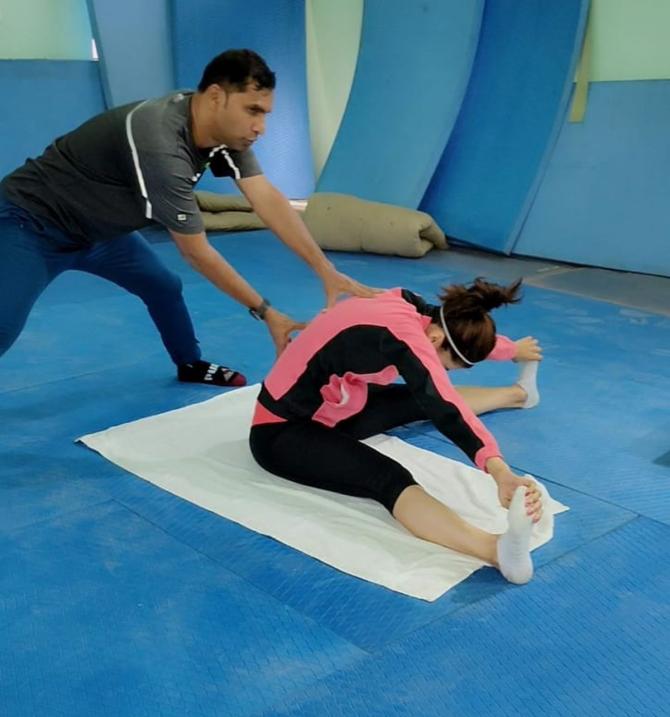 "Athletics training is not an easy task," Melwyn points out, "but Taapsee used to complete all her workouts, including ground workouts like starting blocks to improve starts, sprint to improve speed, interval training to improve speed endurance, resistance training to improve strength endurance, agility drills to improve body co-ordination and mobility and floor stretches to improve flexibility."
"In spite of her 12-hour shoot, she used to train every day, completing all her workouts without complaining."
The object of the training was to convert Taapsee into a runner and Melwyn had to sharpen her skills in that aspect.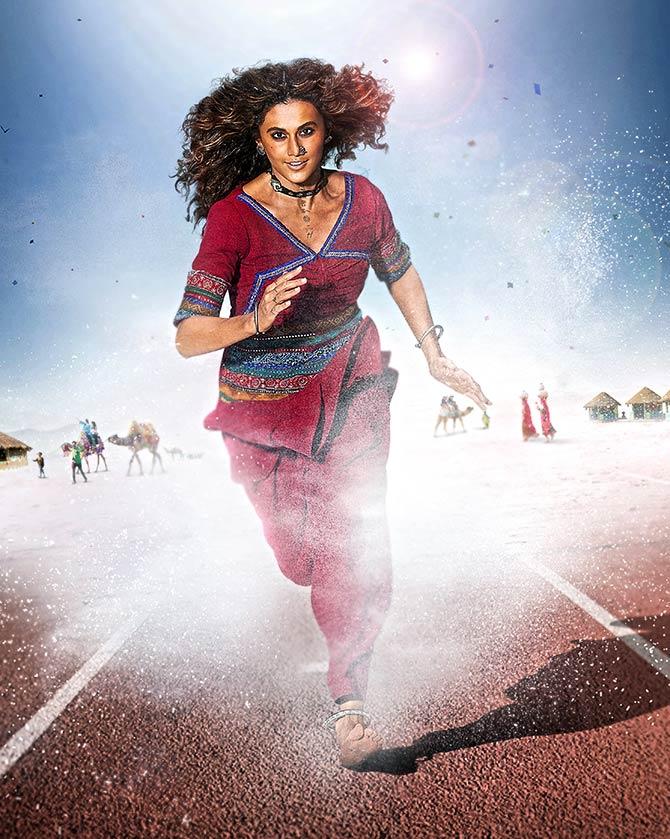 "Since Tapsee was a good squash player, she was strong and fit," says Melwyn. "But she had to work on learning the technique of proper running. For that, she had to learn running drills -- we call it the ABC of running."
"She is a quick learner and picked up the drills fast. Her body co-ordination was very good. She could easily pick up the new running drills which helped her to improve running mechanics so that she could sprint well."
"I had to work on her endurance, which she improved a lot due to her regular practice and hard work.
"One has to be mentally and physically fit to learn athletics and Taapsee readily accepted the challenge and completed all the workouts given to her during her outdoor training," Melwyn recalls.
Detailing Taapsee's training routine, he adds: "I made her do a lot of foot gymnastics to strengthen her feet, ankles, shin and calves. We focused on floor stretches to improve flexibility. We did lot of running ABC tricks to improve her gait. She also executed 150 metres acceleration runs to improve speed."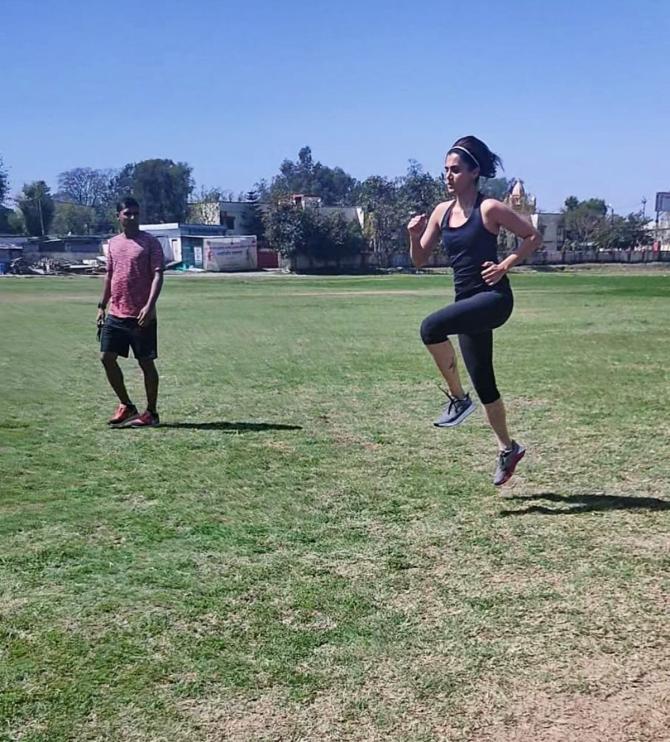 The coach praises the actor while elaborating on her growth as a sprinter.
"We trained from January until March outdoors. She was hard working and consistent during training. She has improved her sprinting. Her 100 metres timing has improved and her strides have also shown improvement," Melwyn says.
"She has also shown improvement in her reaction time. All this was possible only because of her own efforts, training and consistency in her outdoor workouts."
"A thorough professional, she has never skipped her outdoor training sessions."
The pandemic-imposed lockdown put a breaks on their outdoor training in March, but it didn't dim Taapsee's enthusiasm.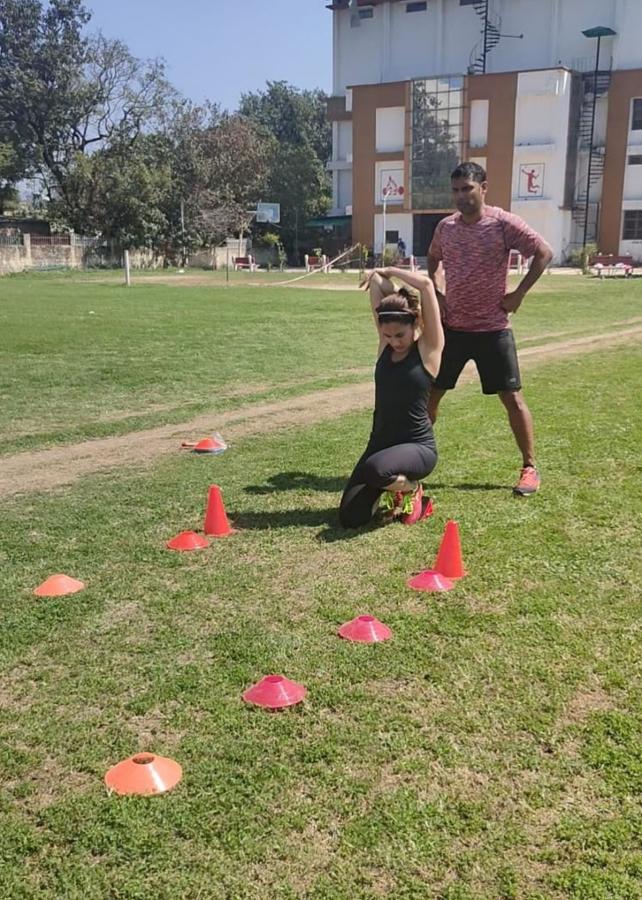 "The lockdown affected our momentum and there is more outdoor training to be done. It all depends on when the production house wants to resume. Meanwhile, Taapsee's indoor training continued during the lockdown as she had to remain fit," says Melwyn.
"She has been doing indoor workouts like strength and conditioning, core stability, tabata workout (It is a high intensity interval training, also called HIIT workout. A set of eight exercises has to be done for 20 seconds, with a 10 second break. One set lasts four minutes), yoga and floor stretches to keep herself fit," explains Melwyn.
Working with Taapsee, the coach adds, has been a breeze and recounts his most memorable moment working with her: "When she completed her circuit training, the most difficult of all the workouts in Haridwar at the Gurukul University Ground, that day was a memorable one."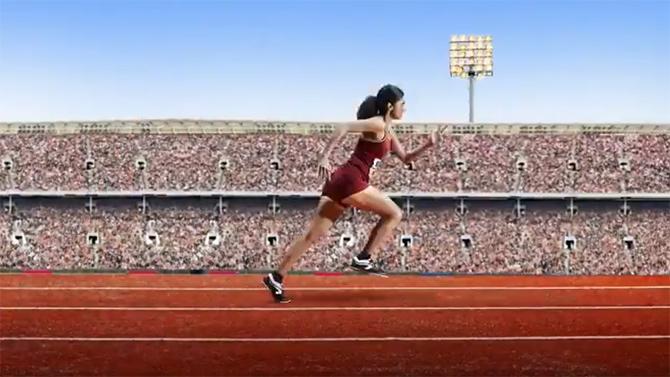 Having worked with Farhan Akhtar and Aamir Khan and Olympian Sudha Singh, Melwyn says there is no difference when it comes to training men and women.
"Athletic training differs from person to person, be it men or women. A good coach always notices a trainee's weakness and then works on the areas where he or she needs improvement. Taapsee was good in flexibility. Her speed was also up to the mark. She had no problem in co-ordination and agility."
"Her only weakness is endurance which she is working on and has improved a lot. It does not matter if it's a man or woman. It's all about right training and getting the best out of the athlete."