So many films have been made with Muslim characters. But how many have actually got them right?
The Khans pretty much run the show in Bollywood.
But when it comes to portraying Muslims on screen, Bollywood could not be more myopic.
Most of such representation in the mainstream consciousness is marked by stereotypes that swing between royalty and the underworld.
If the epic Mughal-E-Azam revelled in historical grandeur, Mere Mehboob wove coy romances around tradition and tehzeeb.
Where Nikaah looked into the grievances of archaic marriage laws, Garm Hava held a mirror to social prejudices faced by minorities in post-Partition era.
Mostly though, Bollywood's insistence on pigeonholing and painting Muslim characters as courtesans, qawaals, gangsters and terrorists makes it rare to spot a regular, free-of-religious tokenism Muslim in our movies.
In a climate of intolerance and marginalisation, cinema serves as an important tool to educate and broaden minds.
Rishi Kapoor's demand for fair treatment as a wronged Muslim in Anubhav Sinha's courtroom drama Mulk promises to challenge this hackneyed vision.
Sukanya Verma looks at how Bollywood has rendered its Muslim protagonists in the last decade.
Padmaavat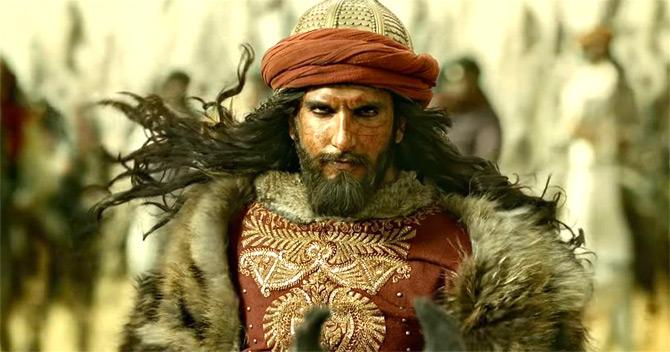 Sultan Alauddin Khilji recedes into an irredeemable grotesque figure mistreating his queen, lusting after another's wife and engaging in every possible deceit to fulfill his conqueror aspirations in Ranveer Singh's excited but unreliable portrayal of a historical figure.
Raazi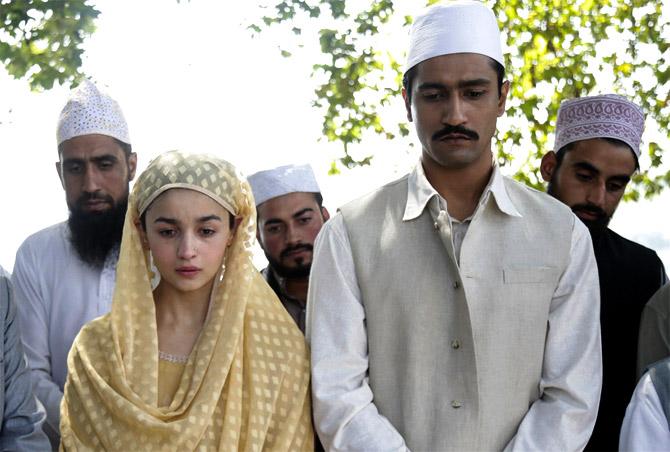 An undercover Kashmiri spy marries into a family of Pakistani soldiers to procure classified information for her country.
Director Meghana Gulzar's view of faith and nationality focuses on the difficulty of patriotism over its triumph.
Secret Superstar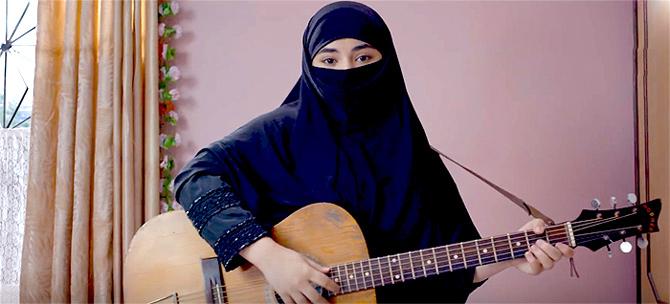 A Muslim school kid hailing from a conservative household rebels against her tyrant father to pursue a career as a singer and free her mother and herself from his constant maltreatment and misogyny.
Raaes
Shah Rukh Khan boldly conveys the rise and fall of a bootlegger-turned-don to live up to his 'Miyabhai ki daring' claims until conscience pangs hit hard in and as Raees.
Omerta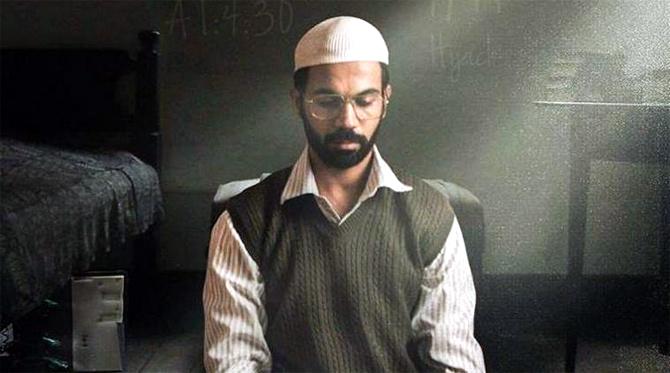 Rajkummar Rao gets into the head of a well-read, cold-blooded extremist and his fanatic assertions without remorse in Omerta.
Pari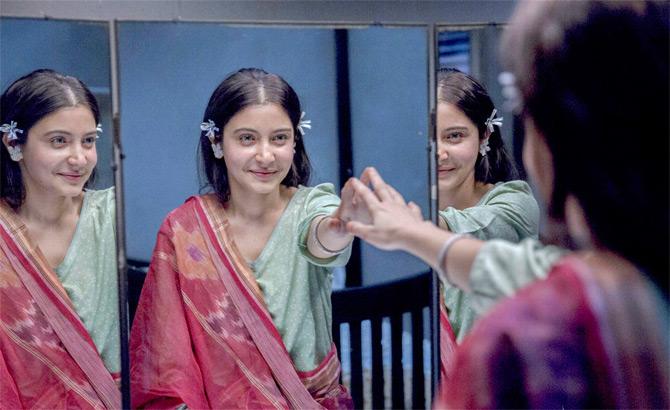 The Anushka Sharma starrer is a rare Bollywood horror to peek into the Muslim occult with some enigmatic references to ifrit, djinn and auladchakra.
Haseena Parkar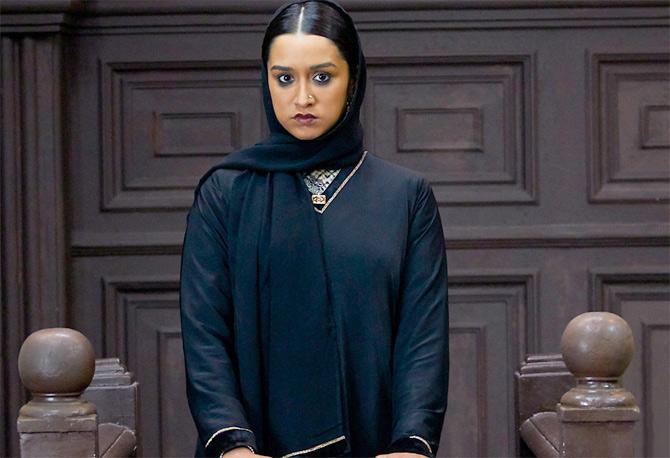 A deadly gangster's sister bears the brunt of her brother's actions, forced to live in his unfavourable shadow and follow the lawless way, or so insists director Apoorva Lakhia in his account of Dawood Ibrahim's sister.
Lipstick Under My Burkha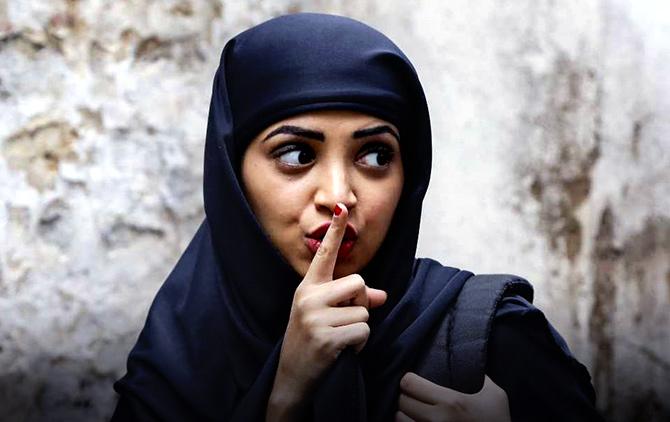 Women of both Muslim and Hindu faiths face subjugation and wrestle limitations against widespread patriarchy in small-town India in Alankrita Shrivastava's critically acclaimed movie.
Sultan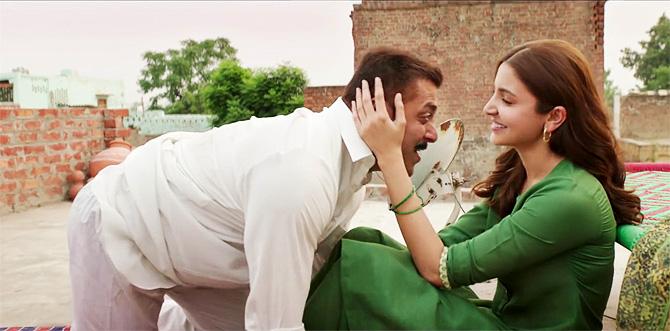 Just as one is ready to applaud Anushka Sharma's successful wrestler -- a long way from 'Hai Allah' crying Bollywood portrayals -- comes in her decision to give up a promising career and settle for motherhood while her husband pursues his sans any guilt.
Ae Dil Hai Mushkil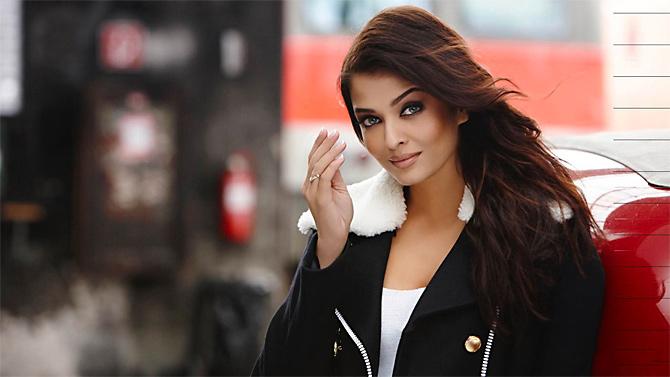 Aishwarya Rai Bachchan's Saba pens Urdu poetry and Anushka Sharma's bridal opulence as Alizeh are the only signs of Muslim presence in Karan Johar's Europe-based NRI romance.
Fitoor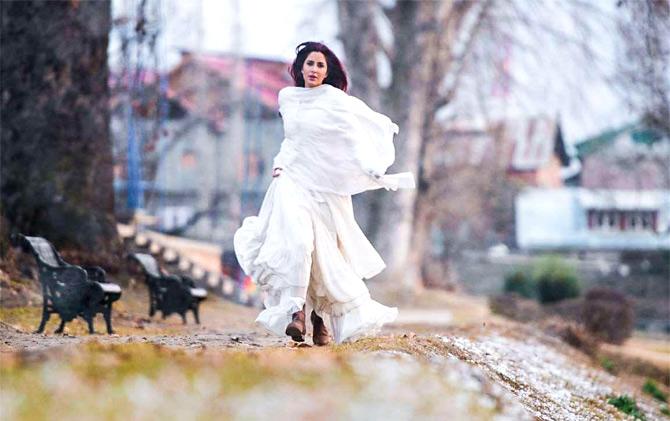 The troubled paradise of Kashmir forms an ill-fitting backdrop for Katrina Kaif and Aditia Roy Kapoor's star-crossed romance and Tabu's ceaseless brooding in this absurd adaptation of Great Expectations.
Dear Zindagi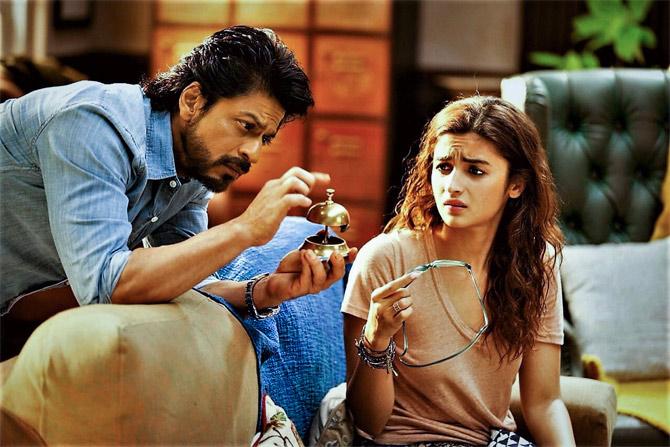 Unlike Chak De! India, Shah Rukh Khan's religion and surname is of little consequence as his suave shrink in Goa spews wisdom and offers chair-sized analogies to a troubled Alia Bhatt in Dear Zindagi.
Gangs of Wasseypur
Revenge spans across generations in Anurag Kashyap's rich, audacious saga of a Muslim family, their crimes, customs and community in Gangs of Wasseypur.
The treatment is grand. The tone is unapologetic.
Bajrangi Bhaijaan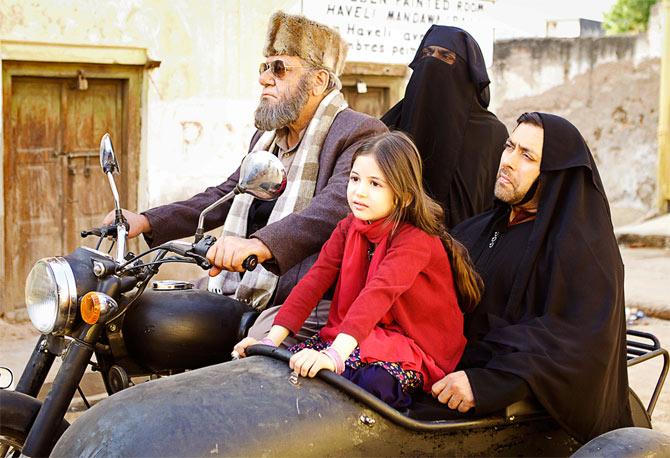 Kabir Khan's pacifist dream comes alive in the blissful coexistence between sweet-natured Hindus and compassionate Muslims of Indian and Pakistani origin to resounding success in Bajrangi Bhaijaan.
Bajirao Mastani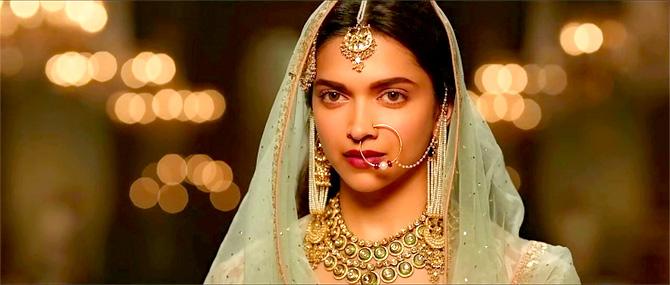 'Yeh sach hai ki har dharam ne ek rang ko chun liya hai, par rang ka toh koi dharam nahi hota. Haan, kabhi kabhi insaan ka mann kaala zaroor ho jaata hai joh usse rang mein bhi dharam dikhai deta hai.'
Deepika Padukone waxes eloquent on secularism and effectively conveys her thoughts on interfaith alliances as Bajirao's second wife.
Raanjhanaa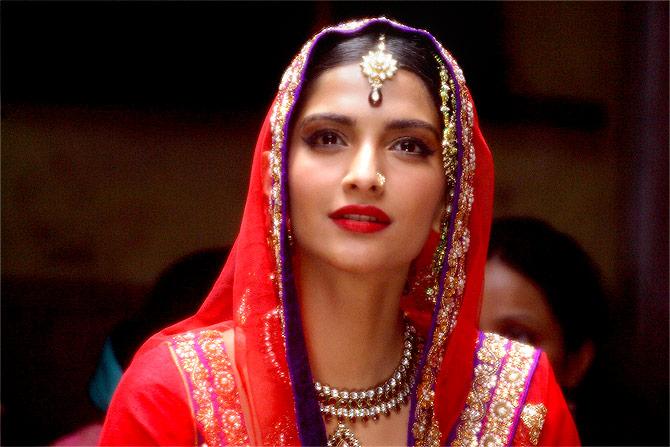 Faith politics ensues over matters of the heart after a Tam Bram boy falls in love with his Muslim neighbour only to bitterly expose her lie about the beau's religion on their wedding day, resulting in a terrible calamity.
Dedh Ishqiya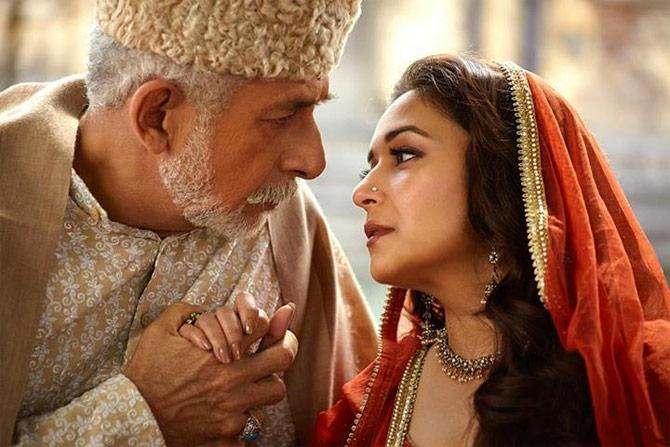 Faux nawabs, begums, shayari, ghazals and poetic deceit unravel in the wonderful, whimsical world of Abhishek Chaubey's Dedh Ishqiya.
Daawat-e-Ishq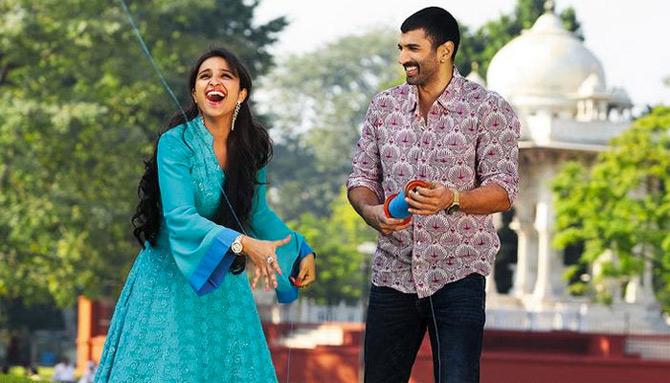 Parineeti Chopra's Hyderabadi charms and Aditya Roy Kapoor's delectable Lucknowi come together light-heartedly while drawing attention to a prevailing dowry issue.
Haider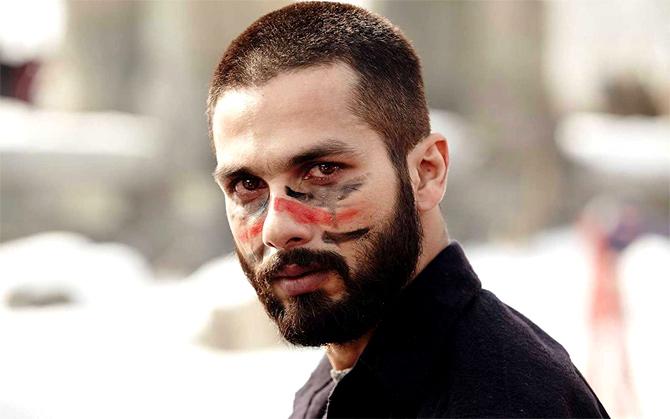 Hamlet's revenge festers amidst the 1990s Kashmir insurgency as Vishal Bhardwaj's Shakespeare-inspired drama sympathises with the plight of locals caught in an endless crossfire between militants and the army.
Firaaq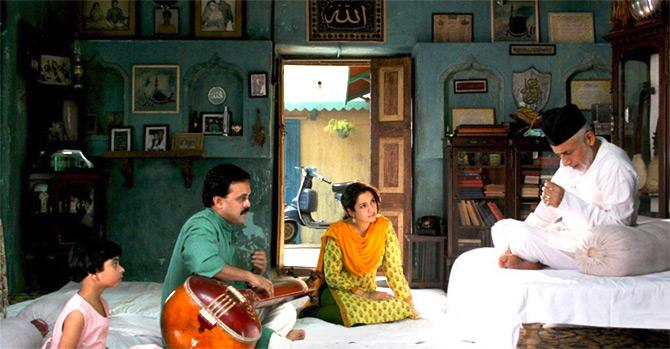 The aftermath of the Gujarat riots in 2002 and its strain on humanity and Hindu-Muslim ties is poignantly examined in Nandita Das's hard-hitting directorial debut.
Aamir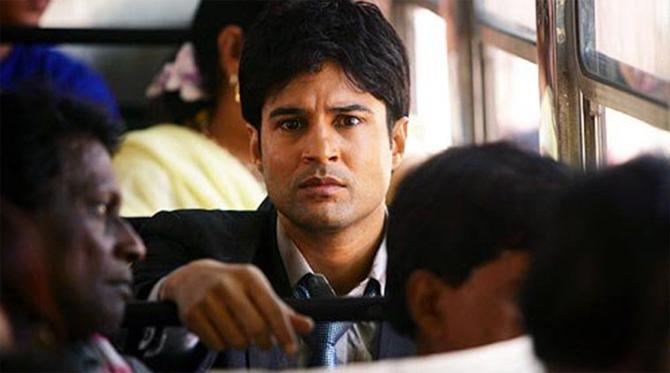 Rajkumar Gupta's remake of the Filipino drama Cavite, where a young Muslim doctor is forced to execute a bomb blast, experiences the ultimate irony when his religion gets him branded as a terrorist despite sacrificing his life.
Jodhaa Akbar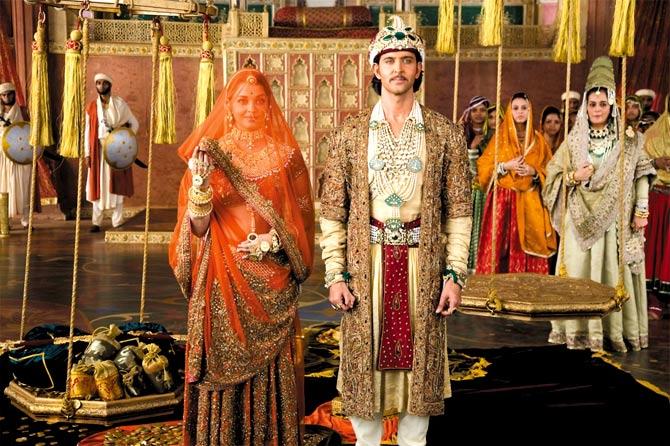 Emperor Akbar's fair ways, artistic appreciation, secular beliefs and renowned valour come alive in Hrithik Roshan's regal act and political marriage to Aishwarya Rai's Rajput princess.
My Name is Khan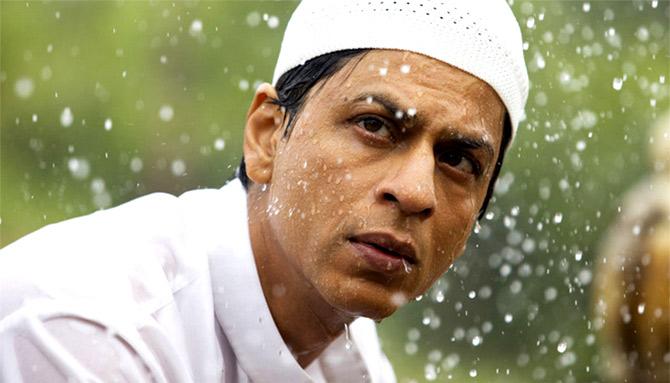 'My name is Khan and I am not a terrorist,' repeatedly explains an Asperger's syndrome-ridden Shah Rukh Khan in a paranoid, post 9/11 America.
How his fortitude and goodwill eventually bears fruit forms crux of Karan Johar's departure from stylish entertainers.
Kurbaan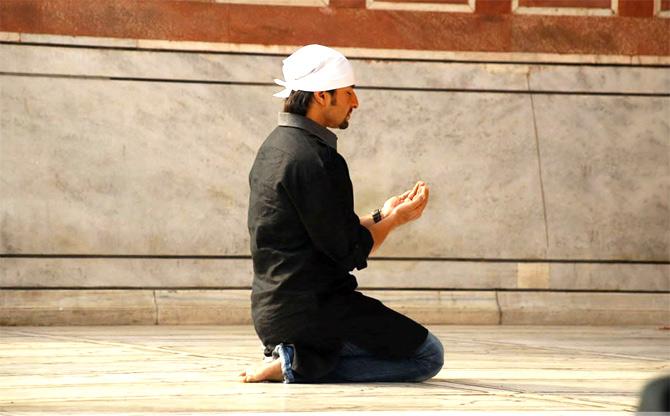 America's Islamophobia drives aggrieved residents to justify radical actions in the name of jihad, according to lopsided thrillers like Kurbaan and New York.
Well Done Abba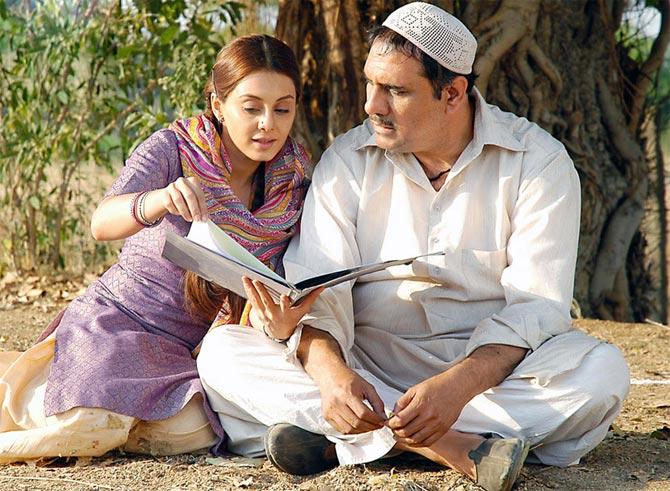 Shyam Benegal advocates message of religious tolerance, women's rights and literacy around a Hyderabadi father-daughter duo in his satirical social, Well Done Abba.
Shahid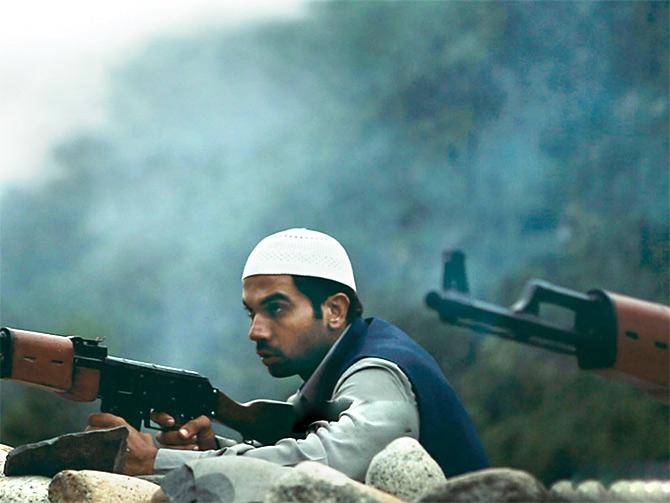 From fundamentalism to human rights, a lawyer's life comes full circle in Hansal Mehta's inspiring account of a life cut short.